So,
#Nigeria
issued its first-ever gold refining license in October 2018, to Kian Smith Limited
@KianSmithCo
.
Today in Ogun State, Kian Smith performs the groundbreaking for its Gold Refinery, which will be the first Gold Refinery in Nigeria. Scheduled for completion 2019
Sept 2018: Thor Explorations Ltd, a Canadian mineral exploration company has raised CAD 8 million in its attempt to deepen and boost its exploration operations in Segilola Gold Project in Nigeria
businessdayonline.com/exclusives/art…
This morning in Ogun State.
[Ogun has been one of
#Nigeria
's biggest - if not No. 1 - beneficiaries of FDI in recent years:
Just in August AB InBev opened $250m Brewery.
Feb 2018 Nestle opened new Milo Factory.
Dec 2017 Petrolex opened 300m-Litre Tank Farm.
There's more...]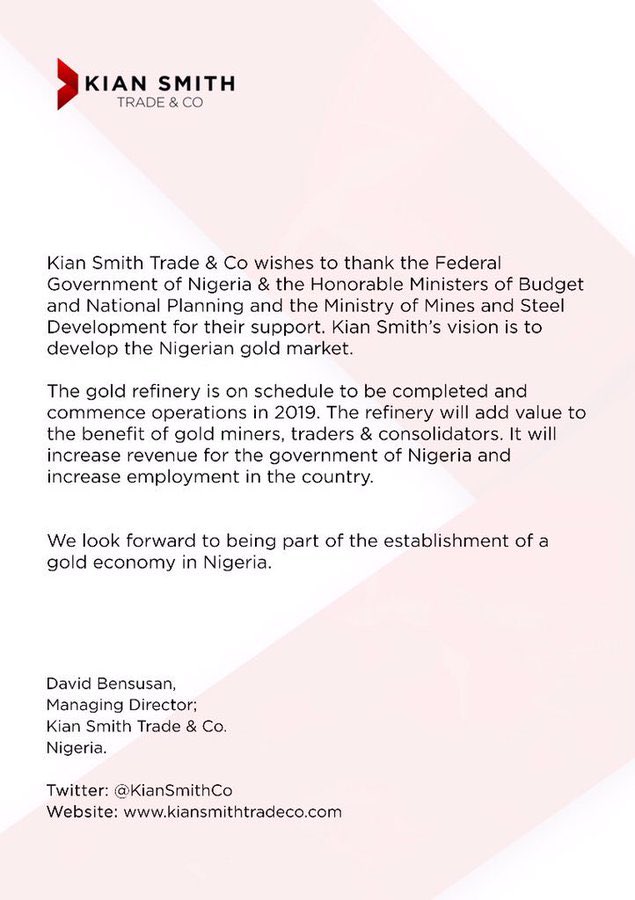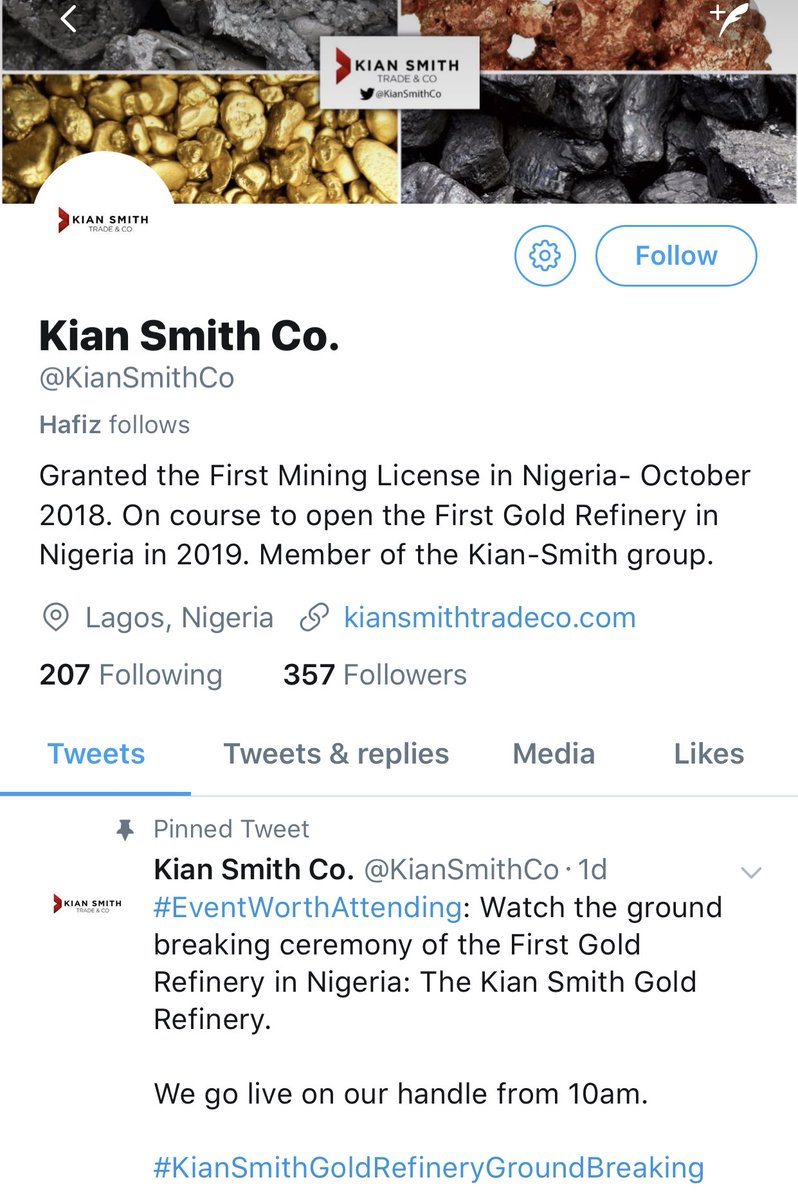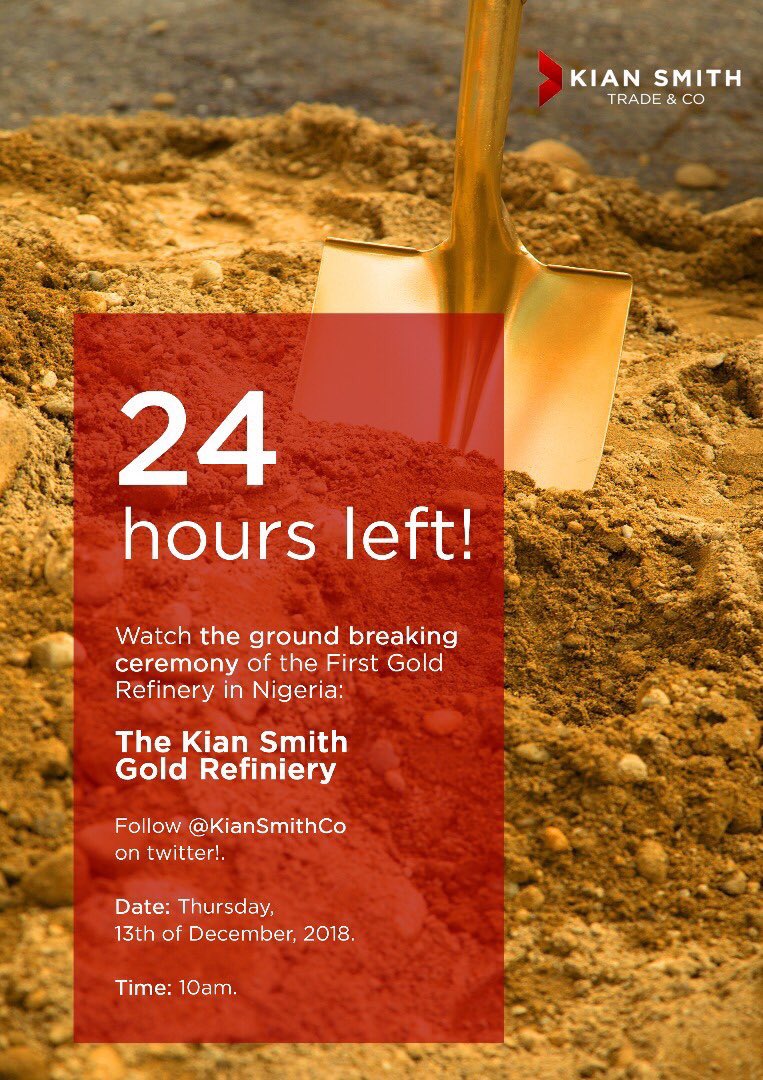 October 2018: "The Federal Government is finalizing modalities to purchase gold from local refineries via a Federal Gold Reserve Scheme subject to international standards such as the London Bullion Market Association."
google.com/amp/s/www.vang…
October 2018: "Today, I am happy to report that the first gold refining license has been issued to a company called Kian Smith Limited, which was one of the companies that participated in the ERGP Focus Labs."
google.com/amp/s/www.vang…
"This accelerated development of the National Gold Development Policy by
@fmmsdngr
, and the progress recorded in implementing the Federal Gold Reserve Scheme by
@cenbank
, are direct solutions to issues presented by investors at the ERGP Focus Labs."
google.com/amp/s/www.vang…
Will share more about the ERGP Focus Labs and the Federal Gold Reserve Scheme later. Good morning.