.
@LannyDavis
is a registered foreign agent for Dmytro Firtash, a Ukrainian oligarch who the DOJ has stated on the record is an "upper-echelon [associate] of Russian organized crime." He is paid by the Russian mob. Don't take his word for anything.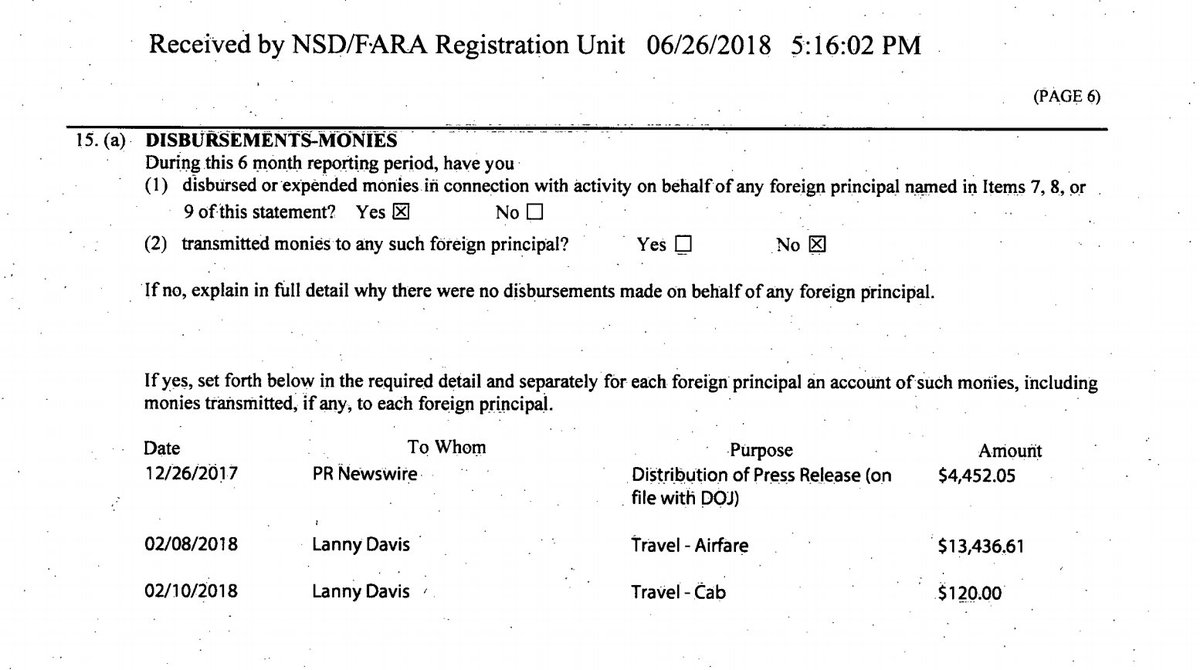 To completely invalidate Davis further, both clients are connected to a dirty Cypriot lawyer, Christodoulos Vassiliades. Vassiliades set up companies for Firtash. He also owned at least 75% of the Trump Tower Moscow developer - with whom Cohen was of course actively negotiating
And before Lanny hits back with his bullshit that Firtash isn't connected to the Russian mob boss Mogilevich, I'd like to remind him that Cypriot corporate filings are public record. I have no problem purchasing the documents showing Firtash/Mogilevich's wife in same LLC
This whole thing is an insane conflict of interest and I can't believe it hasn't been mentioned ONCE when David appears on TV regularly.
Cohen pleaded guilty to lying to congress about Trump Tower Moscow. The company that was negotiating with Cohen was owned by Vassiliades. Vassiliades also just happened to set up LLCs for Firtash. Cohen and Firtash have the same lawyer. This is twilight zone level bananas.
"Joining us now is Lanny Davis, a lawyer for Cohen and a registered foreign agent for a Ukrainian oligarch who has dealt with the most brutal Russian mobsters in the world." This is how TV show introduce Davis. Every. Time.