1)
Hayrettin Karaman, an 84-year-old leading theologian & chief fatwa (religious edict) giver for the repressive regime in Turkey, is a hired ideologue who offered his services in exchange for financial benefit, courtesy of his client, Turkish President Recep Tayyip
#Erdogan
.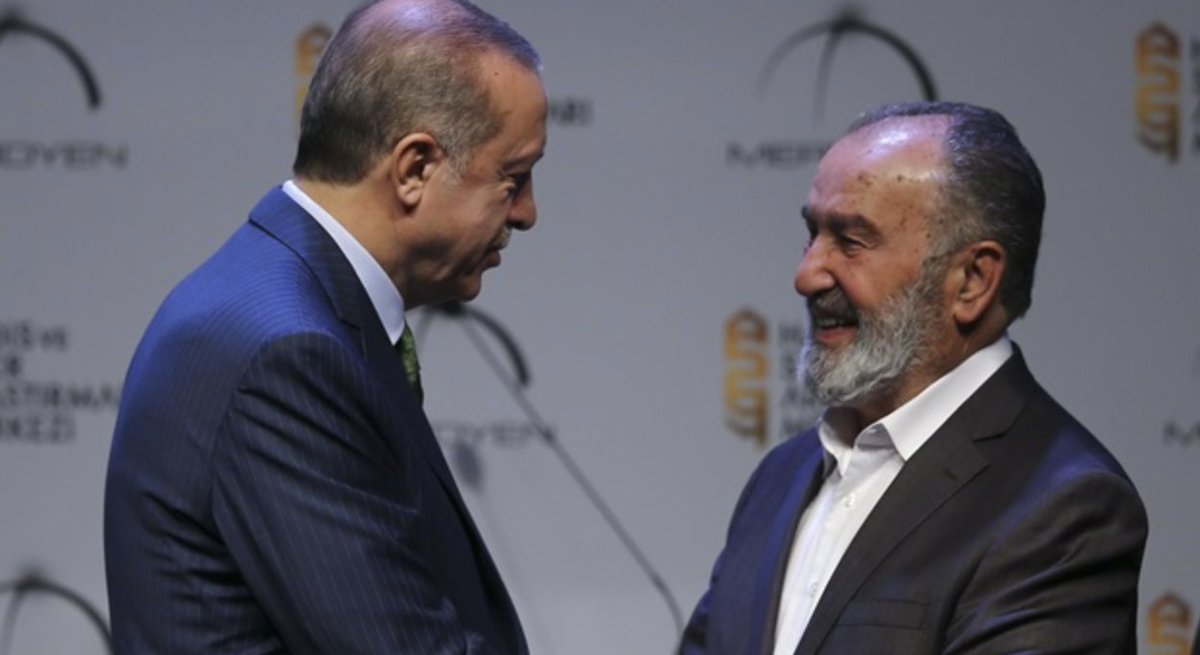 2)
In November 2018 Karaman was elected vice president of the Qatar-based International Association of Muslim Scholars (IAMS), a Muslim Brotherhood outfit that was listed as a terrorist organization by Saudi Arabia, Egypt, the United Arab Emirates and other Gulf nations.
5)
Ziraat Katılım Bankası is the first Islamic state bank in Turkey, established in 2015, the same year the Erdoğan government unlawfully seized the largest privately run Islamic bank, Bank Asya, owned by investors linked to
#Erdogan
's chief critic Fethullah Gulen.
8)
Hayrettin Karaman currently leads ISFA Akademi̇ Eği̇ti̇m ve Danişmanlik Ti̇caret Li̇mi̇ted Si̇rketi̇, a private firm that provides counseling services for banks and other institutions that are in compliance with Sharia law.
9)
On March 6, 2018, Karaman issued an opinion as an Islamic cleric authorizing participation banks to invest in and purchase defense and military materiel. He did not see any problem in dealing with arms and weapons from an Islamic perspective.
10)
Karaman, an anti-Western cleric, drew criticism when he advocated the view that the Erdoğan government must acquire weapons of mass destruction (WMDs) including nuclear weapons to deter the West and have them manufactured in Turkey.
11)
He wrote in a column published on March 16, 2017, "We need to consider producing these [WMDs] weapons rather than purchasing without losing any time and with no regard to words [of caution] or hindrance from the West."
12)
Karaman claimed the West interferes in the Islamic world in general and in Turkey in particular through its economic and military powers. He added that the West including the US gained wealth by exploiting the East and shedding blood and destroyed Eastern values.
13)
His legacy was acknowledged and his work was rewarded by the government when Erdoğan named a religious imam-hatip high school for girls after him in 2017. The school, located Karaman's hometown of Çorum, was inaugurated with Erdoğan in attendance as keynote speaker. I
14)
IHL Schools, Erdogan's alma mater, has been the main educational platform for the Islamist government to raise a new generation of political Islamists. The schools have over 1.2 million students nationwide.
15)
Karaman promoted Erdogan as the leader of all Muslims, or caliph, and he has pushed the idea of absolute obedience to the Erdoğan regime for Muslims as many were led to believe that Erdoğan is the expected savior who can stand up to the West, crusaders and Israel.
16)
Karaman argued that "the presidential system is like the Islamic caliphate system in which the people elect the president [caliph/ruler], then all pledge allegiance [biyat] to him." He claimed that defying Erdoğan is against Islam.
17)
Moreover, on the eve of a constitutional referendum in 2017 that changed Turkey's system of governance from a parliamentary system to an imperial presidency, Karaman wrote that voting "yes," meaning approval of the new system, was a religious obligation (farz) for all Muslims
18)
In another article on the referendum, Karaman described "no" voters as people who have been alienated from their own values, civilization and culture. He said Muslims grant the right to life in their own societies to Jews, Christians and members of other faiths.
19)
Karaman underlined religious credentials for the national election on June 24, 2018 in a column, saying that "Erdoğan is the most auspicious and dutiful servant who has worked to put the society in proper order morally and materially since 1950 with the blessing of Allah."
20)
The cleric's view is in parallel with Erdogan's views that were expressed in the 1990s. He said democracy is not an end in and of itself but a means to an end. Karaman said "a system that does not rely on revelation cannot compromise or get along with Islam."
21)
In his article titled "Enemies of unity and peace" in September 2015, he voiced his opposition to political parties and criticized Western democracy. "[Political] parties are institutions that have become a nuisance for us due to the application of a Western-style democracy."
22)
He criticized opposition parties for having criticized Erdoğan's ruling Justice and Development Party (AKP) for whatever steps it has taken to deal with the Kurdish issue. He said, "In this sense and in reality, what are [political] parties if not a nuisance."
23)
The radical cleric also endorsed torture and ill-treatment in Turkey in an article he wrote on February 2, 2017 in which he said that "no punishment can be rendered to soldiers who committed lesser crimes while they are fighting."
24)
Erdoğan banked on Karaman's support to justify major corruption investigations in 2013. He wrote that corruption is not stealing and warned religious people to be cautious because they will be held responsible in the afterlife for every word spoken.
25)
Similarly, when the Erdoğan government found itself in hot water due to economic and financial difficulties in 2016, Karaman urged citizens to convert foreign currency and gold kept at home into Turkish lira. that Muslims ought to be helping their government.
26)
Perhaps the most provocative statement he made as a cleric was when he was perceived as approving of extrajudicial killings that amounted to eliminating Erdoğan's political rivals.