NEW Lab leader
@jeremycorbyn
confirms to
@skynews
@SophyRidgeSky
Labour is in favour of Kyle-Wilson amendment
"If the amendment is as I set out yes we will be supporting it"...
"We do support the principle" of a referendum
"We would then favour a credible choice referendum"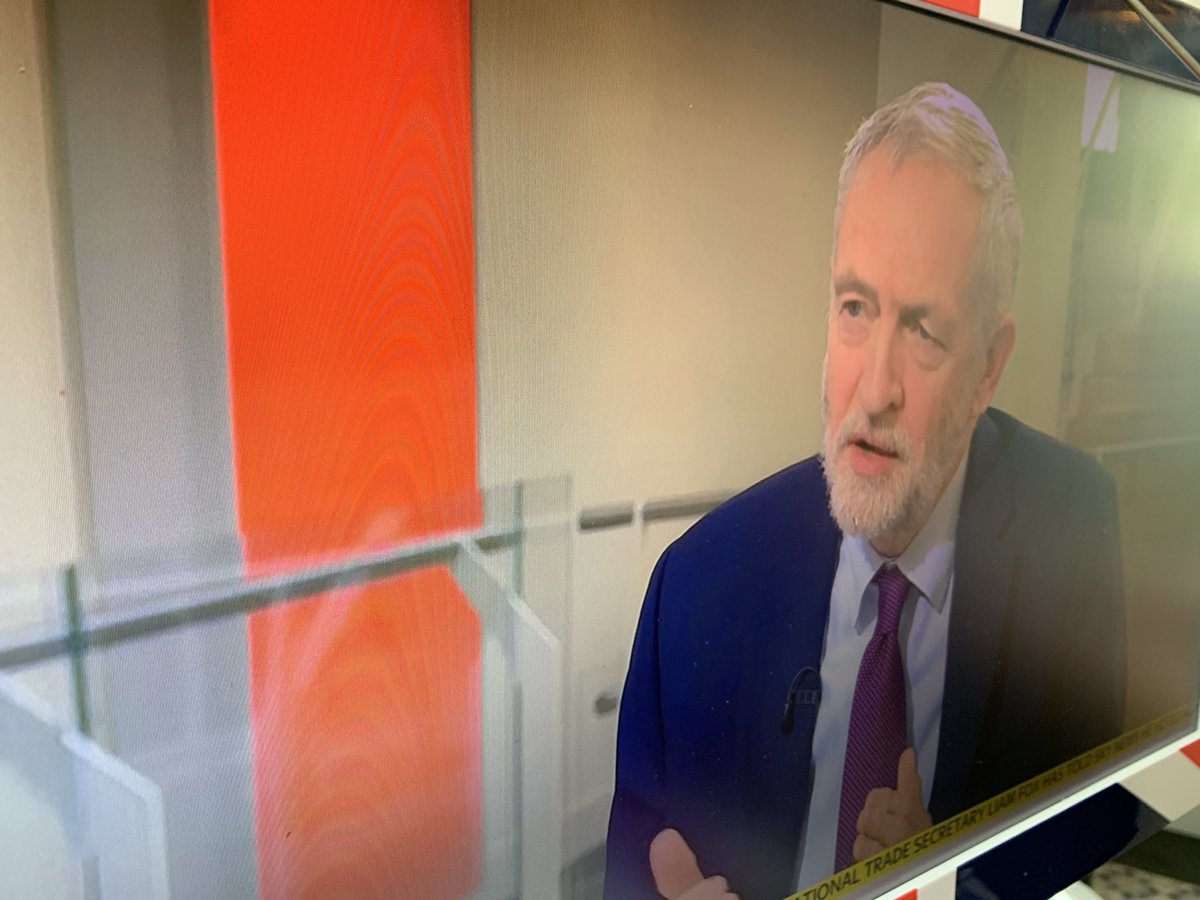 Corbyn says which way he would vote in any referendum "depends" on the deal on offer in referendum - that his customs union plan could unite the country - but that a credible option to leave and remain should be on ballot
Corbyn also suggests if the Meaningful Vote goes down again, Labour will table a confidence motion... because Commons doesn't have confidence in Government
Says it is "ridiculous" for Government to continually bring back roundly defeated Brexit Deal
most telling bit Corbyn - when
@SophyRidgeSky
presented him with fact that many of the seats he needs to win were majority Leave - "what you have to recognise is that within that there are people who voted both Leave and Remain"... ie accepting strategic logic of Labour PVers
Add that to Corbyn firing the 4 who voted against referendum when the whip was to abstain, Starmer quoting PV campaign strategy at despatch box defending his abstention and you start to see the strategic alignment between Labour front bench and PV campaign ahead of their march
And this is one of Corbyn's top advisers replying not disagreeing with my take - indeed suggesting we have underplayed this - pointing out that Scottish target seats were majority Remain voting too...
But clearly suggesting confidence vote also increases chance that Cons might vote for deal....

And say if Kyle amendment passes, point is to let MV pass as Labour abstains - but would the Government vote in favour of a Kyle-amended MV?

Then UK asks for long extension...
"It is physically impossible to leave on March 29th"... Chancellor Phillip Hammond to Marr if there's extension could leave in April, May or June, and not sure if the commemorative Brexit 29.3.19 coin has been minted yet.

NB I havent seen design approved at PRivy Council yet
This week is the last chance to get the MV through without a long extension, says the Chancellor...
Which is almost bang on what
@anguswalkertalk
overheard the PMs EU negotiator saying last month...
"Got to make them believe that the week beginning end of March... Extension is possible but if they don't vote for the deal then the extension is a long one..."