With the extension until October, a key question is whether there's enough time for a new
#Brexit
referendum. The timetable has previously been analysed in our detailed work on referendum options here:
ucl.ac.uk/constitution-u…
Thread (1/5)
#PeoplesVote
@UKandEU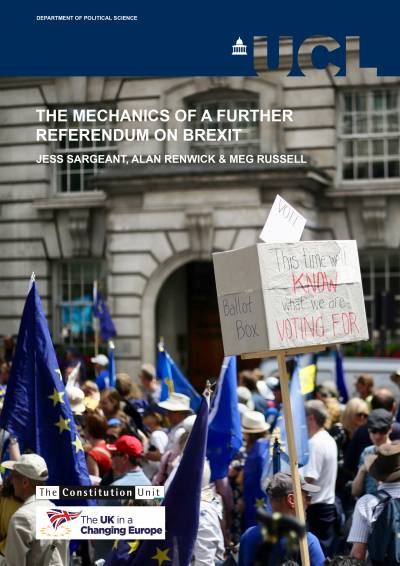 Short answer: organising a referendum takes about 22 weeks, requiring legislation, plus question testing by Electoral Commission, then a 10 week campaign period (see our report: p.
14)
That's 5 months, so just enough time by the 31 Oct deadline given the political will (2/5).
But meanwhile, as we said in our report, the European Parliament elections on 23 May could prove a kind of 'proxy referendum': see below from p. 18.
Things have moved on, and we now have the
@brexitparty_uk
and
@TheIndGroup
(aka Change UK) all set to contest the elections (3/5)


With research suggesting that Brexit identity for many people has become stronger than party identity (see below), this could prove the key dividing line for 23 May (4/5).
ukandeu.ac.uk/emerging-brexi…
This could put major strain on Conservatives and Labour. Worth recalling that several senior Tories were expelled for supporting UKIP in 2009's EP elections (see below).
We may see more of the same this time, on a bigger scale, in both parties (5/5).
independent.co.uk/news/uk/politi…
And here's a bit of supporting evidence...