Media need to stop portraying Mueller as having failed to reach a 'conclusion'. The establishment of any crimes was SUBSIDIARY to the counterintelligence investigation. We need to know what Mueller found, not what he DID NOT FIND.
#BarrCoverUp
:
In his letter appointing the Special Counsel,
#Rosenstein
authorized
#Mueller
to "conduct the investigation confirmed by then-FBI Director James B. Comey" [in his testimony of 3/20/17]. Here is how
#Comey
characterized the investigation in that testimony:
washingtonpost.com/news/post-poli…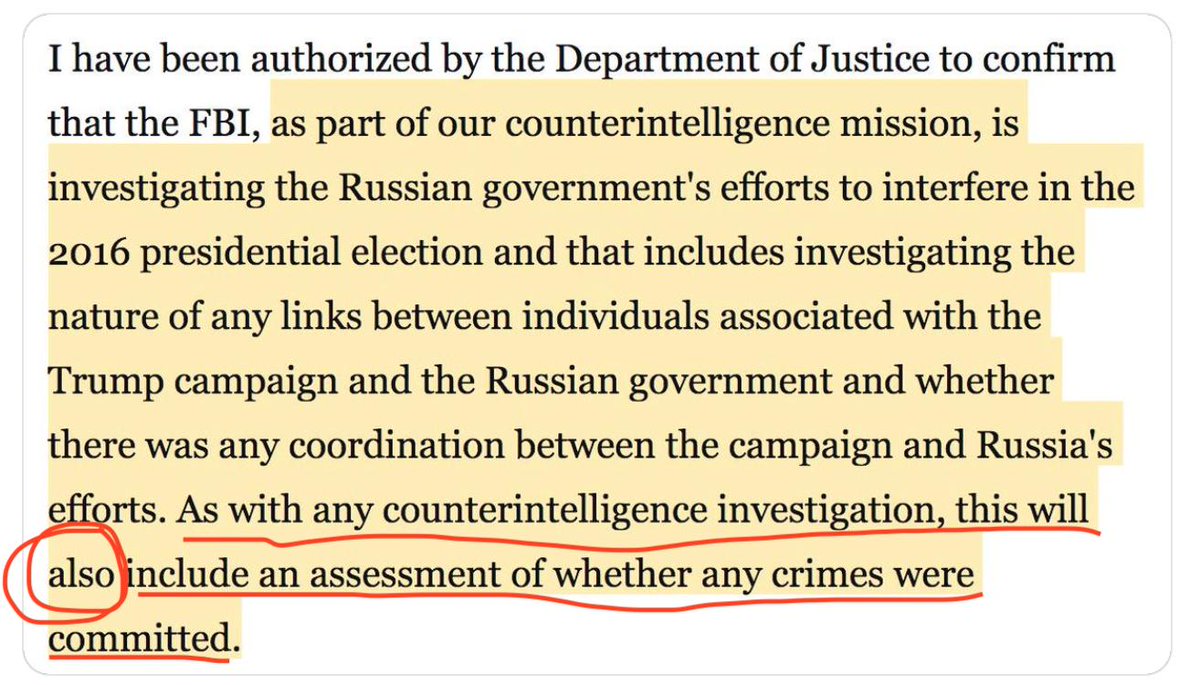 #Barr
is disingenuously attempting to frame
#Mueller
's findings as "binary". A blatant attempt at cover up. If
#Mueller
found any evidence POTUS or anyone in his campaign/admin was/is compromised we MUST know in order to ensure our
#NationalSecurity
.