1/
AG Barr's assertion that
@wikileaks
publication is not a crime because it didn't participate in the hacks is unpersuasive. Wikileaks was aware that the info had been acquired unlawfully, solicited more data, and actively coordinated dumps in furtherance of the criminal purpose
3/
@wikileaks
proactively sought to become a "resource/player in the US election" to encourage more leaks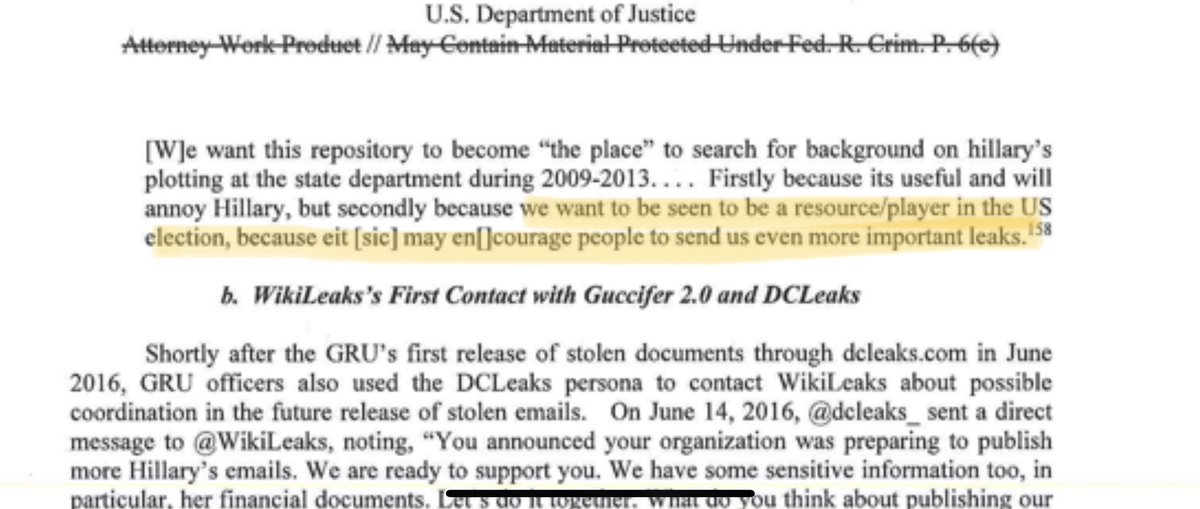 4/
The
#MullerReport
also shows that
@wikileaks
had a meeting of the minds with the hackers with regard to coordinating, distributing, and amplifying unlawfully obtained information for the purpose of disrupting the election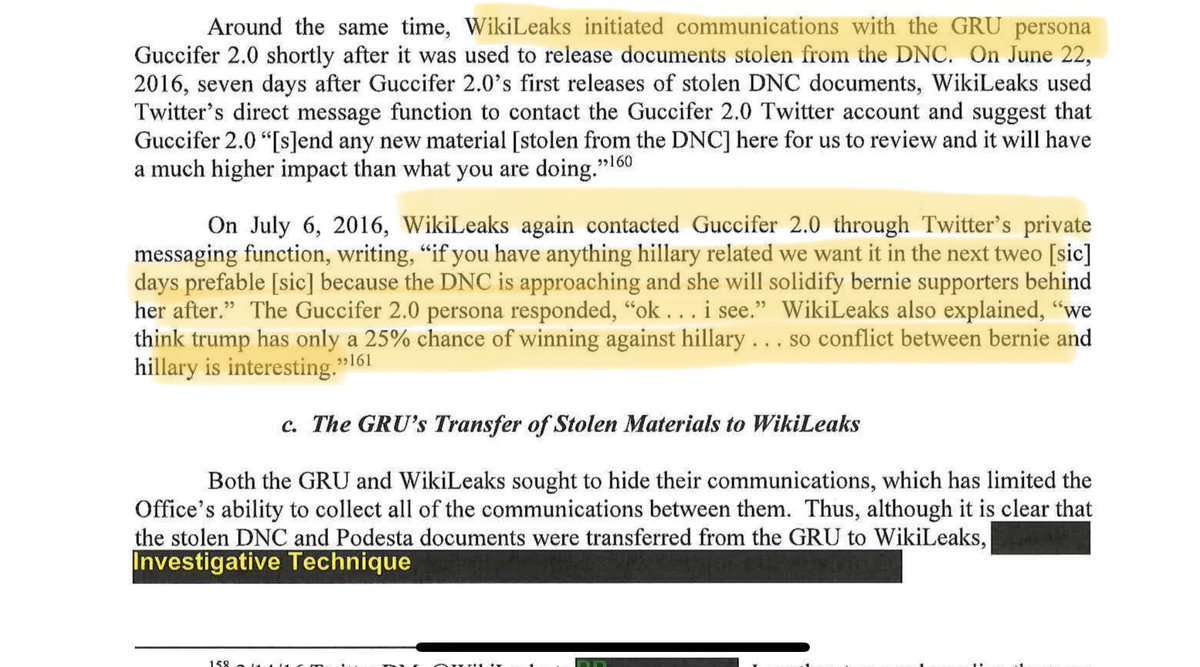 5/
Thus, while
@wikileaks
may not be an accomplice or have committed conspiracy with regard to the initial hacks, it was an accessory after the fact because they took action knowingly and willingly to support the furtherance of the crime
6/
Consider a driver who sees a bank robber exiting a bank and invites him to get into the car and then drives away. The driver isn't guilty of conspiracy to rob a bank, but is criminally liable as an accessory after the fact for acting as the getaway driver
7/
This goes beyond a reporter receiving an anonymous tip or passively receiving information.
@wikileaks
rolled down its window and said "get in with the information you stole and I'll help you complete your crime (and in fact do it better and with greater impact)"
#accomplice
8/
If you accept this view, then it makes
@realDonaldTrump
campaign's coordination with
@wikileaks
troubling.
@DonaldJTrumpJr
directly communicated with
@wikileaks
and willingly distributed a link on WL's behalf to increase the dissemination of the hack (part of the crime).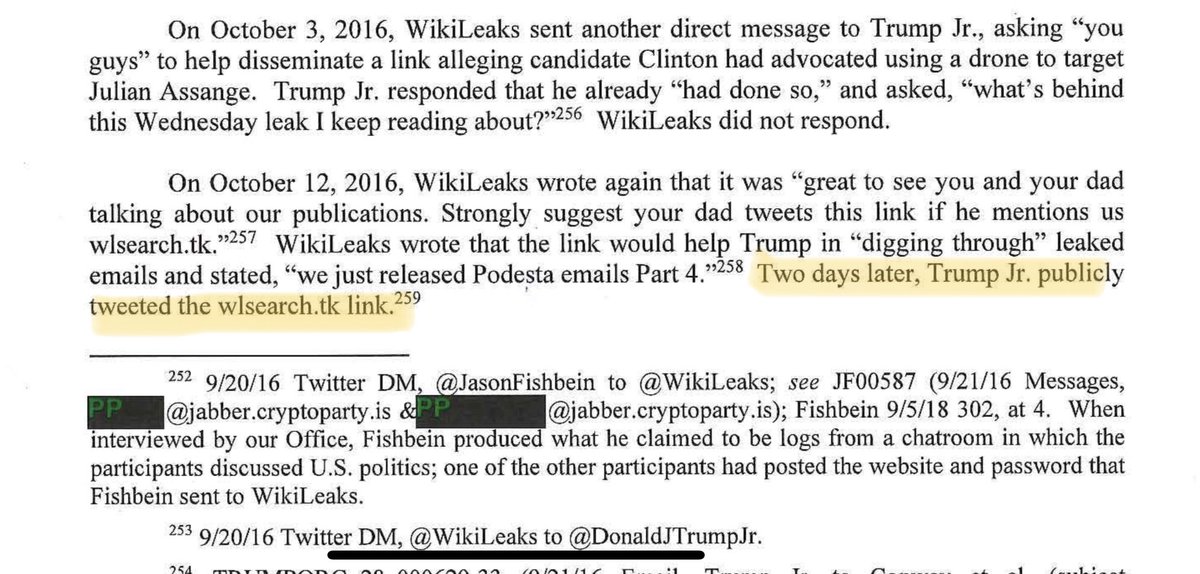 9/
To continue with our getaway driver example: It's like
@DonaldJTrumpJr
saw what was happening and, when asked, stopped traffic so the car could get away more quickly. If
@wikileaks
coordination with Russia was to increase the impact of the hack on the election, Jr. helped.
10/
It's difficult to know the full scope of the Trump campaign's coordination with
@wikileaks
because of redactions, but it appears to be troubling and go all the way up to
@realDonaldTrump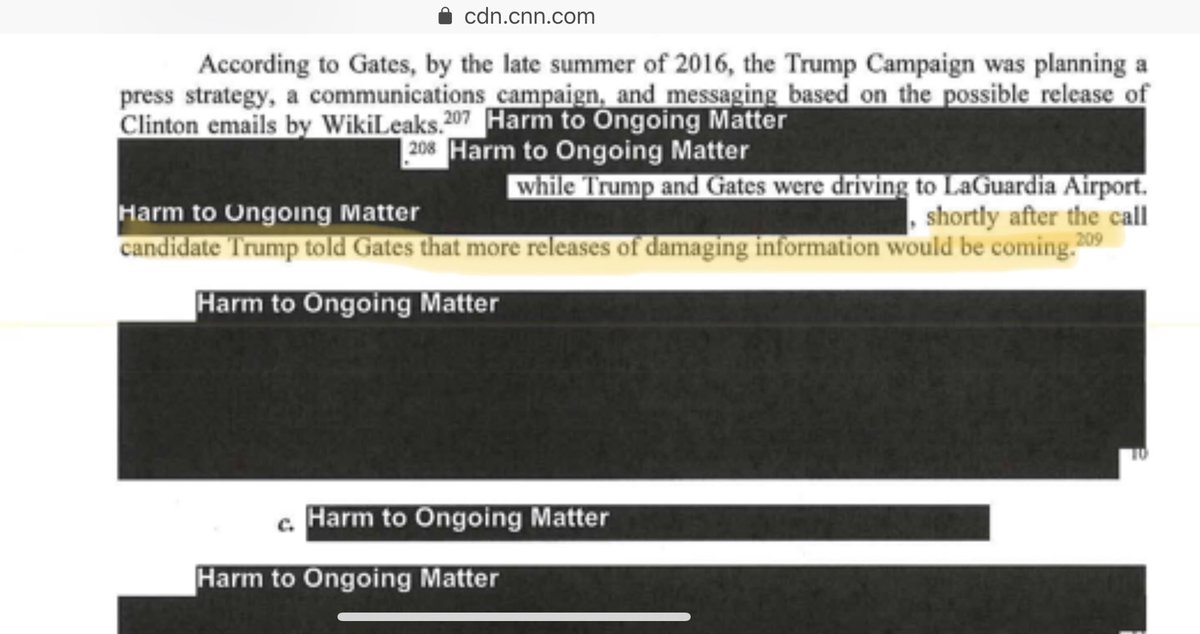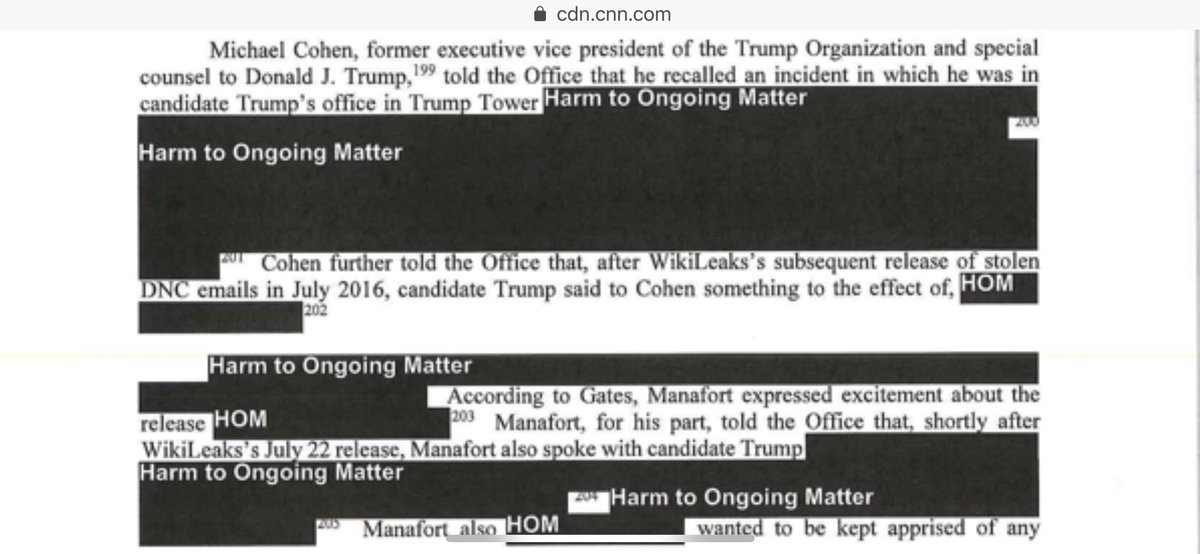 11/
For those that don't like my getaway driver example, I'll conclude with the words of a Trump campaign associate: "'we' were going to be in the driver's seat."
#MuellersReport