1)
BREAKING: Shooter at
#SanDiego
synagogue appears to be a white supremacist who described his hate for Jews & others in a letter. States he was inspired by
#NewZealand
shooter Brenton Tarrant and urges fellow white supremacists to carry out their own attacks.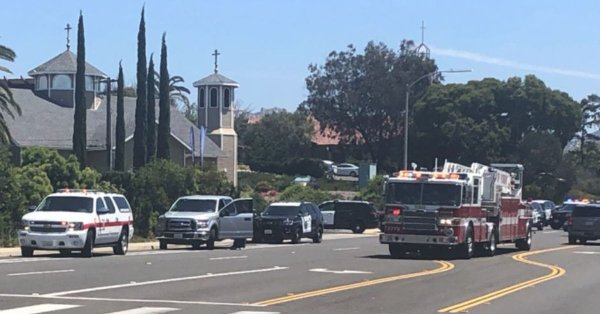 2)
In his letter, the likely attacker (name not yet released) says it took him four weeks to plan the shooting, and claims to have "scorched a mosque in Escondido with gasoline a week after Brenton Tarrant's sacrifice and they never found shit on me."
3)
The letter also lists those that "inspire" him, including Adolf Hitler and Moon Man, a white supremacist meme character. To that point, the letter stresses the power of Internet to white supremacist community, urging them to "make memes, shitpost"
ent.siteintelgroup.com/Far-Right-/-Fa…
4)
Today's attack shows how disturbingly momentous extremist violence is. After Christchurch, the far-right was extremely emboldened, calling for others to "Make Brenton Proud." That said, today's shooting appears to be a manifestation of this rhetoric
thedailybeast.com/new-zealand-sh…
6)
Police confirm identity of attacker in
#SanDiego
as John T. Earnest, the same person referenced in my above tweets.
7)
Worth noting that the attacker wanted other white nationalists to distribute his extremely disturbing manifesto across the Internet. Given the power that such rhetoric has (as I state in my previous tweets above), platforms should do everything possible to keep it offline.