BREAKING: Office of the Inspector General releases new pictures of overcrowding at Border Patrol Facilities in TX. One senior manager calling this a "ticking time bomb."
#Immigration
#ICE
@NBCNews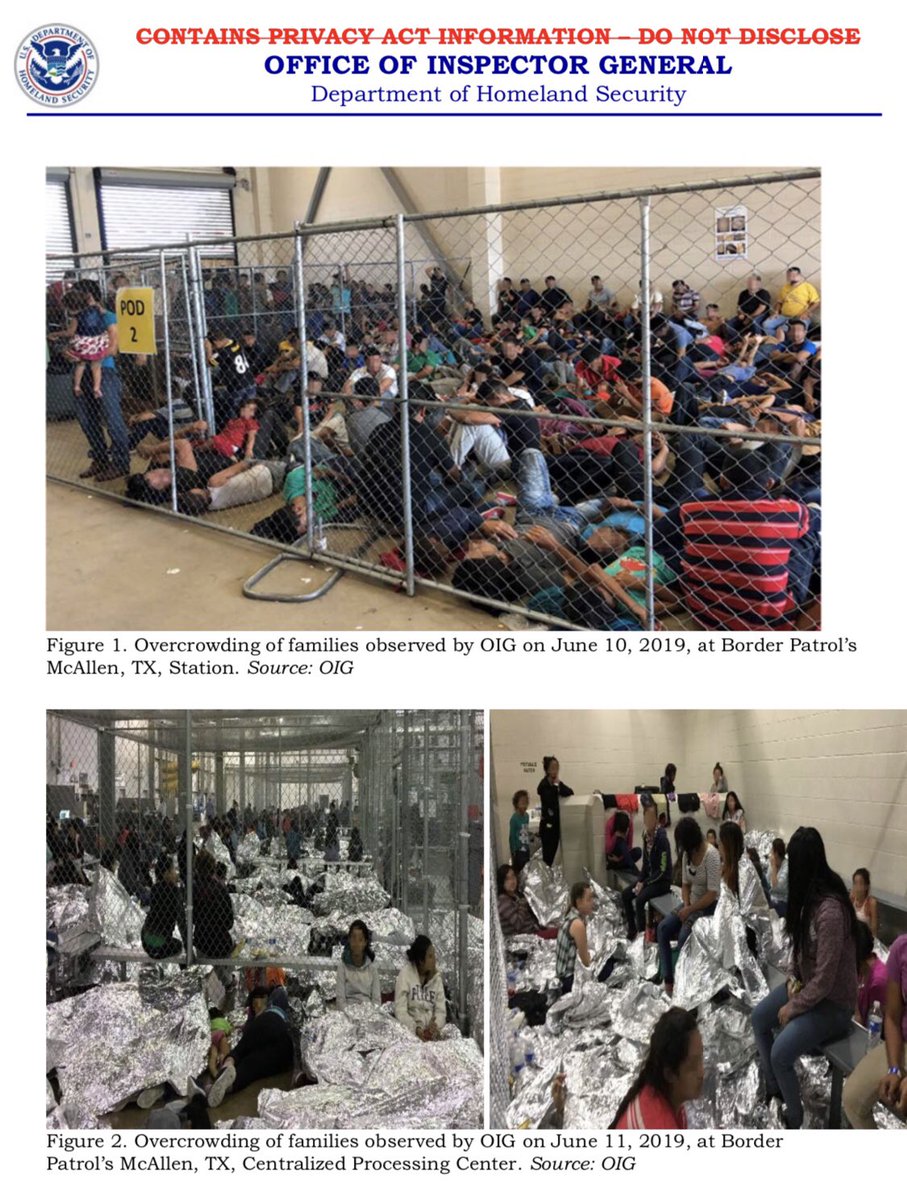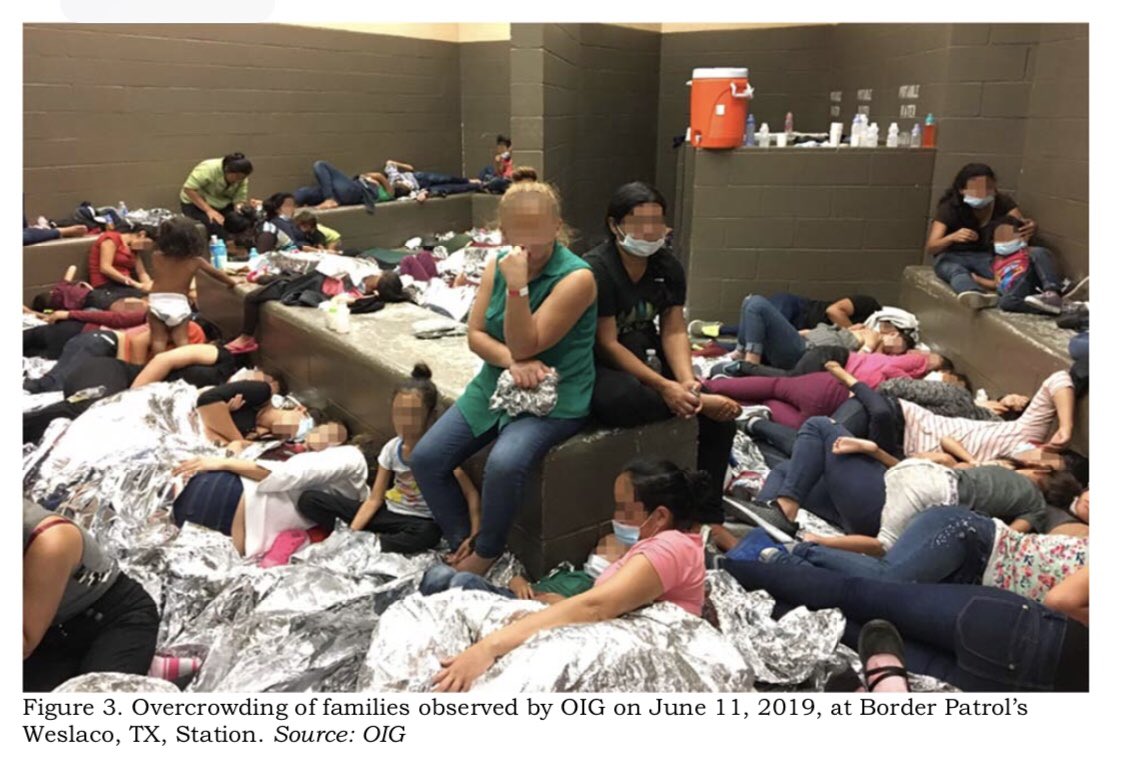 IG review finds out of the 8,000 detainees in Border Patrol custody during their visit, 3400 had been held for longer than the 72 hours permitted. 1500 had been held for longer than 10 days.
#Immigration
#ICE
@NBCNews
31% of the 2,669 children being housed during IG RGV inspection in June had been held longer than 72 hours.
That's over 800 children. According to the IG report, 50
of those kids were under 7yrs old, without their parents... and had been held for over 2 weeks.
Lot to unpack in these photographs dated 6/10/19 at the Border Patrol Station in McAllen TX. In this picture small children are being detained with a large group of what appears to be mostly men.
#ICE




88 men in a cell with a capacity of 41. In this photograph dated 6/12/19 a man holds a sign with what appear to be the words: HELP 40 day here
#ICE