Some strong-ish
#TuesdayThoughts
about the state of our electorate -- and one state in particular: The battle-grounder,
#Wisconsin
The Badger State has been gerrymandered to shreds by the anti-American
#GOPTraitors
Think that's an overstatement?
Consider this
👇🏽 (thread)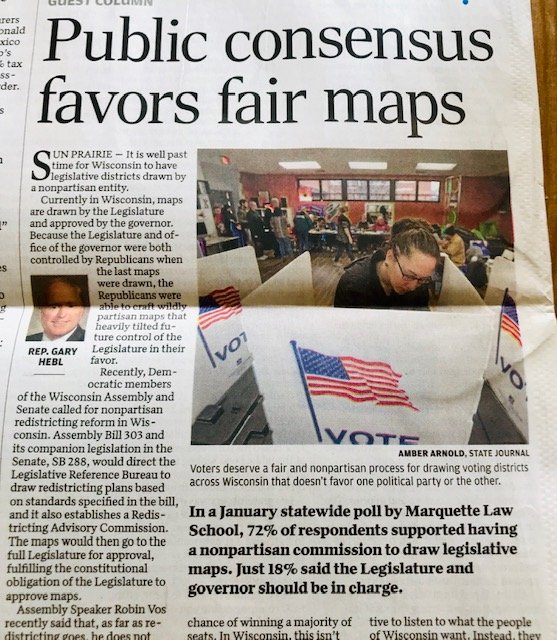 2)

In the 2018 Midterms,
#Democrats
won EVERY statewide election, yet because of gerrymandering lost 63 of the 99 state assembly races.
THINK ABOUT THAT!


3)

When Republicans redrew the map in 2011, the numbers show that the current map is even far more tilted toward the GOP than the previous map — and all but ensures Republican control of the state Assembly in "good" years or "bad" for the GOP.

THINK ABOUT THIS!

👇🏽
4)
In short, in a year when Democrats swept the statewide elections, they had no prayer of winning the state Assembly.
Democrats won 53% of all the Assembly votes cast statewide while coming away with only 36% of the seats!!!
THINK ABOUT THIS!
👇🏽
5)

The victory of Democratic Governor Tony Evers Nov. 6 means that the next map for the 2022 elections will likely be less partisan than currently because it will be the product of divided government.

VOTING MATTERS.

It is a war but one Wisconsin is waging because get THIS
👇🏽
8)

Look, thanks to
#MoscowMitch
and the rest of the
#GOPTraitors
and
#GOPRacists
America is under attack.
Let me tell you something, though: In
#Wisconsin
we are giving them hell.
We are STANDING UP and FIGHTING BACK!
10)

OUR ELECTIONS SHOULD BE SAFE AND FAIR
🇺🇸
#Democrats
EVERYWHERE are fighting back.
🇺🇸 We MUST win EVERYTHING.
🇺🇸 Literally EVERYTHING depends on it.
Work, donate and register
democrats.org/my-vote/
to vote and make these evil
#Republican
lowlifes
👇🏽