NOTHING FOR FREE - How Private Judicial Seminars Are Undermining Environmental Protections and Breaking the Public's Trust
web.archive.org/web/2007071114…
See How the Far Right has Been Influencing the Judiciary since the 1990's❗️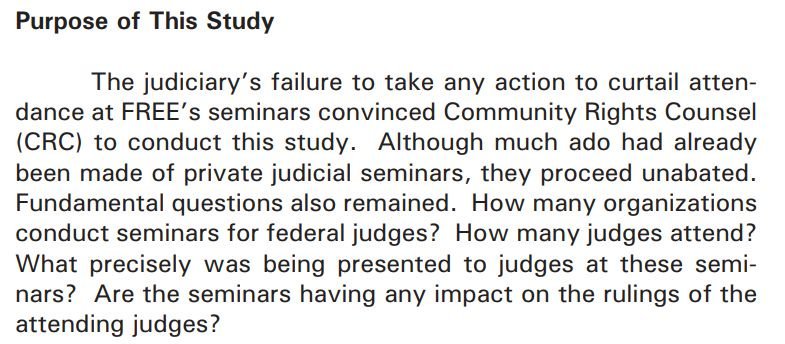 How are these efforts to promote a conservative
#judiciary
with an anti-environmental bias?👇How many
#KochNetwork
members?
#ALEC
members?

Any response from the left? I don't know if we should 🤣or😭. The closest thing to a left-of-center rival would be The Aspen Institute. Lo and behold, a
#KochBrothers
-funded institute.
Let this thread end with these words from Jon Baden of F.R.E.E.👇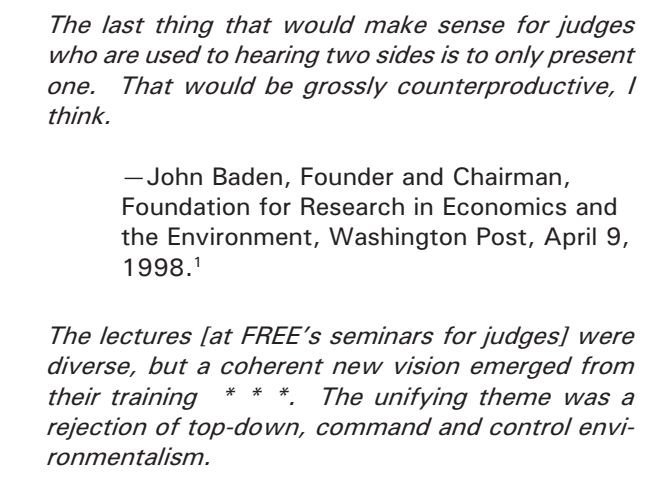 Report on
#Koch
Foundations' funding of Judicial Education
bdgrdemocracy.files.wordpress.com/2012/04/kochre…
Interesting study prepared for the director of the Louis Stein Center for Law and Ethics at Fordham University, intended to serve as the factual basis upon which he is to base his legal conclusions
3 programs...The Law and Economic Center at George Mason Univ School of Law (LEC); The Foundation for Research on Economics and the Environment (F.R.E.E.); Law and Organizational Economic Center (LOEC) at the University of Kansas. Among the faculty at LEC is James Buchanan
in 1998, money from the
#Koch
Foundations represented 25.9 percent of FREE's judicial education budget...."When environmental policies thwart material wants, conservation goals languish."