A *parti* or *parti pris* is the central idea or concept of a design. Often represented by a simple sketch or drawing.
(Source: 101 things I learned in architecture school, Frederick. Image source at link).
#design
#designmtw
mgerwingarch.com/m-gerwing/2011…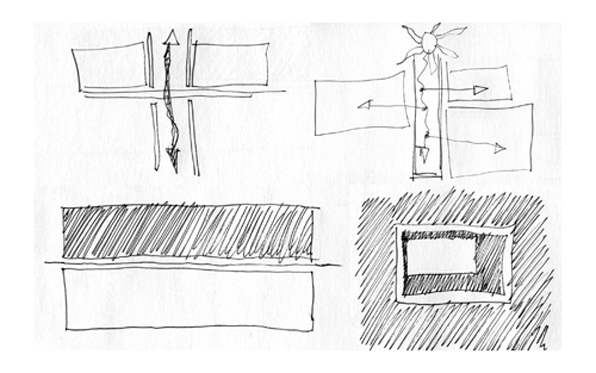 From the architecture books I've been reading, the
#ux
world is underread: likely because "it's not tech" which dodges fundamental similarities - architects design things that require engineers.
There's a 2000+ year history we can learn from. I'll keep sharing salient gems.
"An architect knows something about everything, an engineer knows everything about one thing." - Frederick (101 things)
Which is reminiscent of all the unicorn / t-shape / specialist vs. generalist discussions that often happen in the
#ux
world.
"Soft ideas, soft lines; hard ideas, hard lines" #27 (101, Frederick)
I was taught this about fidelity: show work at the level you want feedback. Show B&W sketch: you'll get high level fdbk. Show a full color hi-res, you'll hear about color choices and pixels.
#designmtw
This most excellent page, unchanged, would fit into any
#UX
event / course / book / degree (From 101 things I learned in Architecture school, Frederick).
I love "design investigations" - I've been using that term in the book and was delighted to see it here.
#designmtw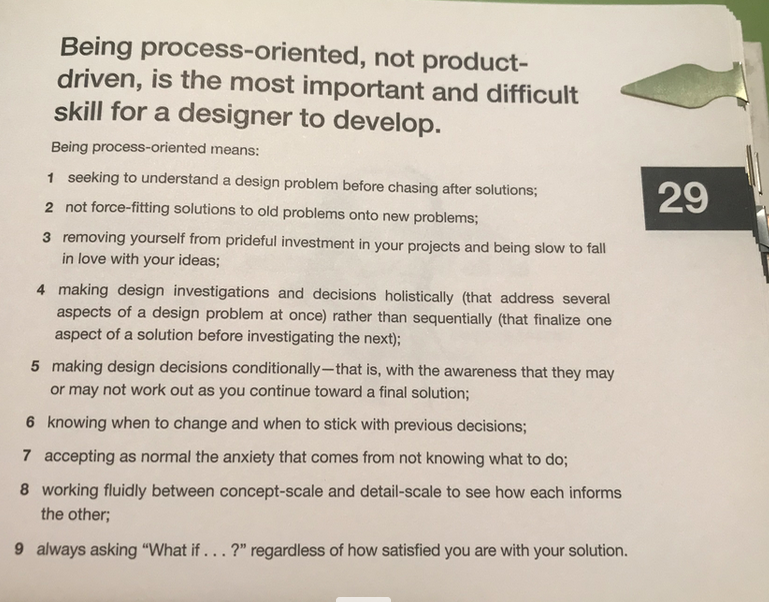 "Less is more" - Van Der Rohe

"Less is a bore" - Venturi / Brown / Izenour