Five INSANELY bullish charts for bitcoin. 🚀🚀🚀 $BTC
#bitcoin
1/
Bitcoin looks nothing like the Tulip Mania or South Sea Company bubbles, which only lasted an illiquid and brief 3 years.
Bitcoin has been growing for 10 years with billions of dollars traded daily.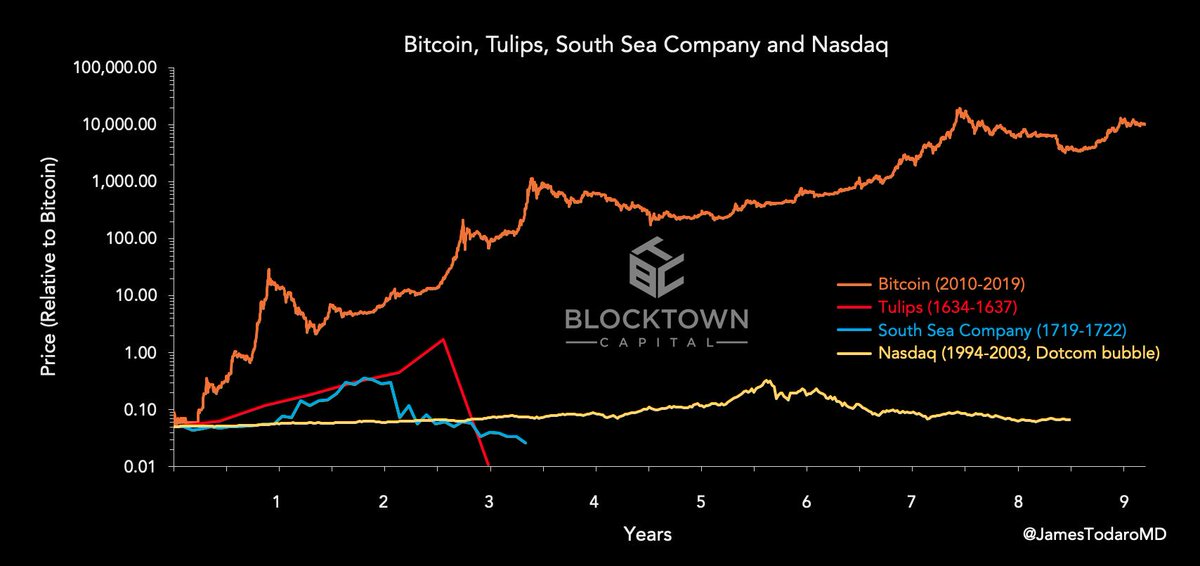 3/
Bitcoin dominates the best performing tech stocks in returns over the past decade, even when giving tech companies a 4 year head start. 🔥🔥🔥
Berkshire Hathaway added for fun.