1/
Alright
#medtwitter
and
#askrenal
, in honor of our CJASN publication "Associations of Opioid Prescriptions with Death and Hospitalization across the Spectrum of Estimated GFR," I'm attempting my first
#tweetorial
. Here's what you need to know about opioids in CKD.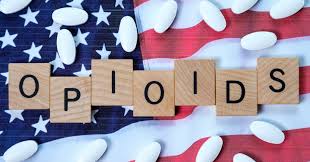 3/
People with kidney disease have limited options for pain control. NSAIDs can lead to Na/K/H20 retention, AKI and CKD. Tylenol is okay, but never seems to work. As a result almost half of patients with advanced CKD are prescribed opioids.
4/
Wait, what?! Almost half? Yes. We looked at pain prescriptions in 2 different populations, and found 49% of people with CKD stage G4/G5 had at least one opioid prescription in 2016. @med21212
@hopkinsneph
cjasn.asnjournals.org/content/13/12/…
6/
Most opioids and their active metabolites are excreted in the urine. People with kidney disease are potentially getting higher endogenous exposure to the drugs, which could lead to accumulation, toxicity, and theoretically overdose.
7/
We compared opioid and NSAID prescriptions across a range of kidney function, and found people with opioids had higher mortality and hospitalizations compared to people with NSAIDs. @med21212
@alexchangmd
@hopkinsneph
@CJASN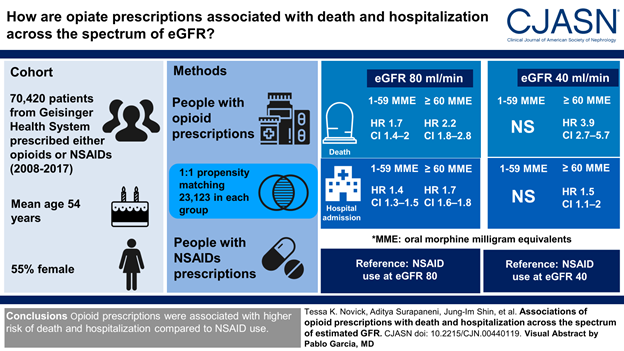 8/
Absolute risks of death and hospitalization were highest for people with lower kidney function and higher opioid doses.
9/
In the ESKD population, opioids have been associated with altered mental status, fractures, poor sleep, death, hospitalization, dialysis discontinuation. In transplant recipients, opioids have been associated with mortality and allograft loss.
10/
So how are we supposed to treat pain in this population? Pain control is important and greatly affects morbidity and everyday functioning.
11/
In general, the
@CDCgov
recs for people with CKD are similar to the general population, with added guidance for frequent monitoring of kidney function and reduction in opioid dose as eGFR declines.
cdc.gov/drugoverdose/p…
12/
For CKD patients, some experts recommend short acting tramadol or oxycodone for moderate pain, and fentanyl or short acting hydromorphone for severe pain. In all CKD patients, try to AVOID: MORPHINE, CODEINE, HYDROCODONE.
13/
Optimal dosing of opioids in CKD is unknown. Regardless, the opioid dose should be reduced and/or dosing intervals spaced as eGFR declines.
14/
HIGH YIELD ALERT: Here are some opioid dosing suggestions for people with kidney disease.
sciencedirect.com/science/articl…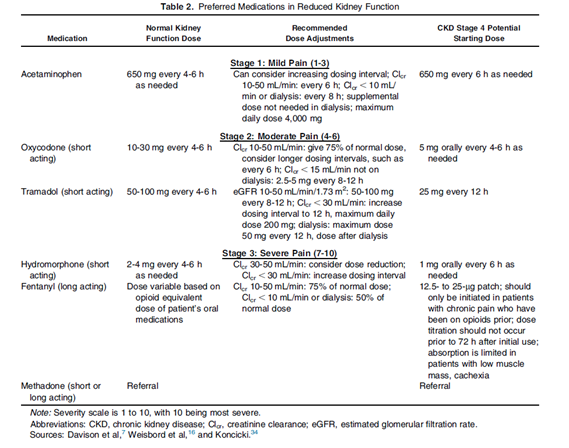 15/
Make sure you talk to your CKD patients+families about the fact that their opioid risks might be higher than people without kidney disease. Ideally, the patient+family+provider team should have ongoing discussions about risk vs benefits.
16/
At every step, try to maximize non-pharmacologic pain modalities like exercise, acupuncture, massage, and cognitive behavioral therapy.
17/
In my practice, I try to make sure all of my CKD patients taking opioids have access to Narcan, and have identified someone in the house who knows how to use it in the event of overdose.
That's all for now! I'm leaving NSAIDs and Gabapentinioids for another day...