It is fucking ridiculous that the ABC has pulled the show from repeat views & that the government is involved via a ministerial statement & parliament inquiry. Such censorship & govt interference are dangerous & sinister esp in light of raids against the media in
#Australia
.
It is instructive that outrage over daily and actual violence against women and gender diverse people does not warrant such swift investigations or govt action. Instead, asking "How many rapists must we kill until men stop raping us?" terrifies white men into action.
It is fucking ludicrous that there is more outrage at hypothetical questions and hypothetical violence against men than there is at ACTUAL violence against women. My book The Seven Necessary Sins for Women and Girls asks and examines exactly that.
#7necessarysins
My book sold out at
#Broadside2019
on Sunday but I kept aside a copy for Paul Fletcher, Minister for Communications, because I want my message to get through to him especially.
#fuckthepatriarchy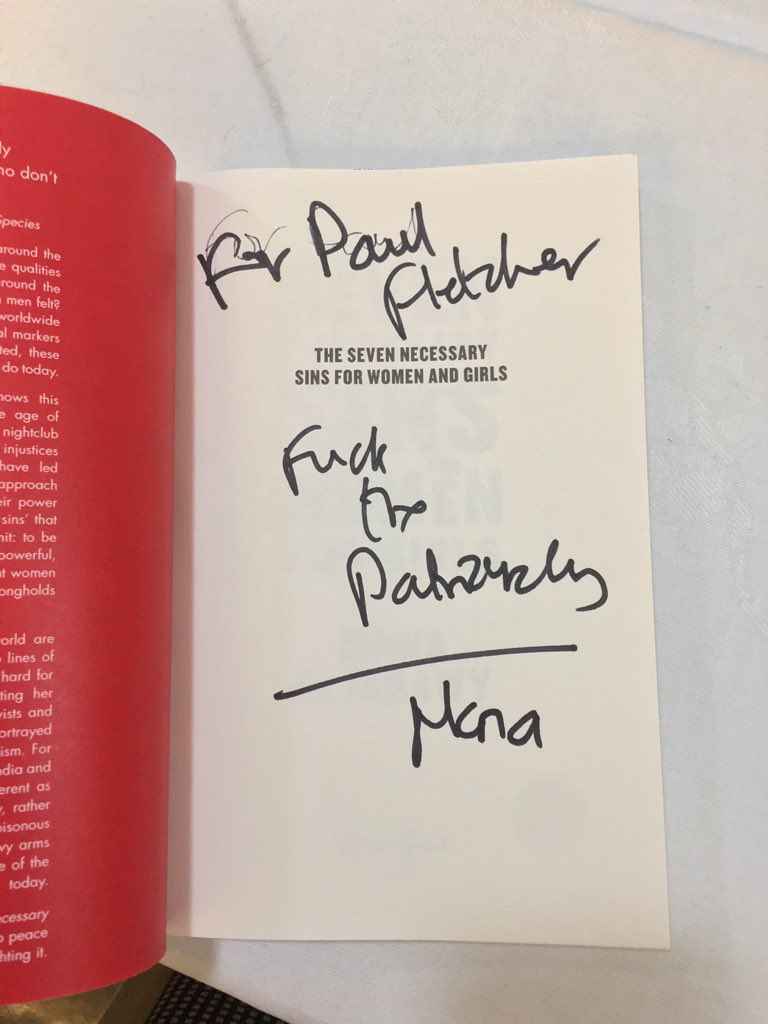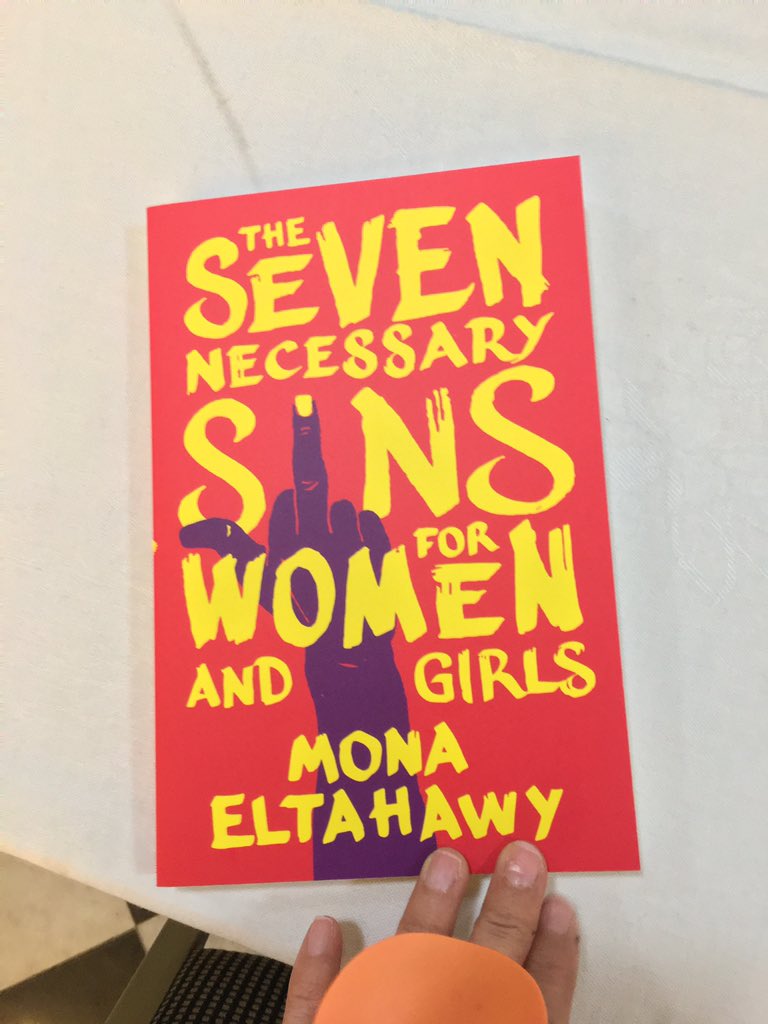 I am glad to have shaken things up and I am glad the misogynist shits are on view for all to see. Thank you all who have sent love and support, and all who have come up to me at shops, restaurants & this morning at the airport. I look forward to my next visit. Ciao
#Australia
!