Even better: Before you, in your capacity as editor of an online blog, post something that contradicts the public tenor of many academics, you should look at the evidence that's right at your fingertips. A few minutes of internet search away. Presented to you via twitter tags.
If you despair when people ask basic diligence of an online blog editor—a bit of simple fact-checking, we might call it—and you yourself are an editor of an online blog, what does your despair tell us?
#Quillette
#Journalism
#cdnmedia
#media
Helen's comment relies on vague principles to deflect from the specific shape of a particular case. Claire Lehmann routinely protects race science and racist researchers. Her blog has relied on Harpending's white supremacist research many times.


If a
#Quillette
editor, who has been found to protect and quote racist science, then defends one of the racist researchers her blog has quoted against strong public accusation by saying he's made to the National Academy of Sciences, that's not a case of general skepticism.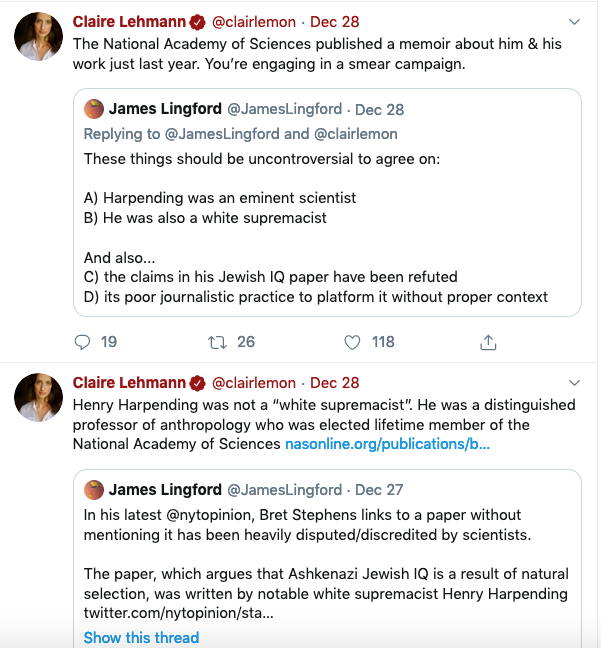 Please note in the screenshot above that Claire Lehmann came out labeling Harpending as "not a 'white supremacist'" in direct response to being presented with evidence of his white supremacist work.

See James Lingford's longer response here:


No,
@hpluckrose
, Lehmann's comments do not "evince skepticism of accusations without evidence." They evince denial of evidence of Harpending's white supremacist research.
That you laud that as a general case of skepticism and refuse to see the denial shows your limitations.
@HPluckrose
James Lindsay & fans on me mentioning the "public tenor of many academics" that has sounded out how Henry Harpending was clearly a white supremacist: "'Tenor' like men singing, LOL, ha ha."
Such is the level of their discourse.
They're having the impossible conversations.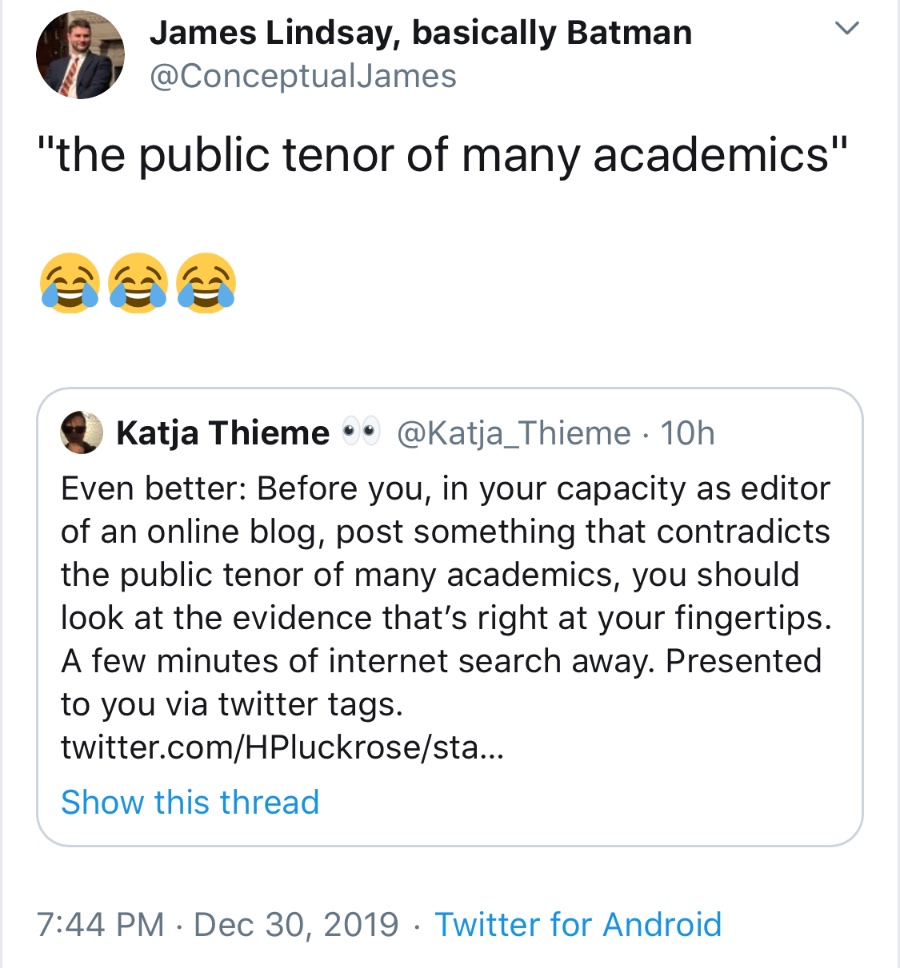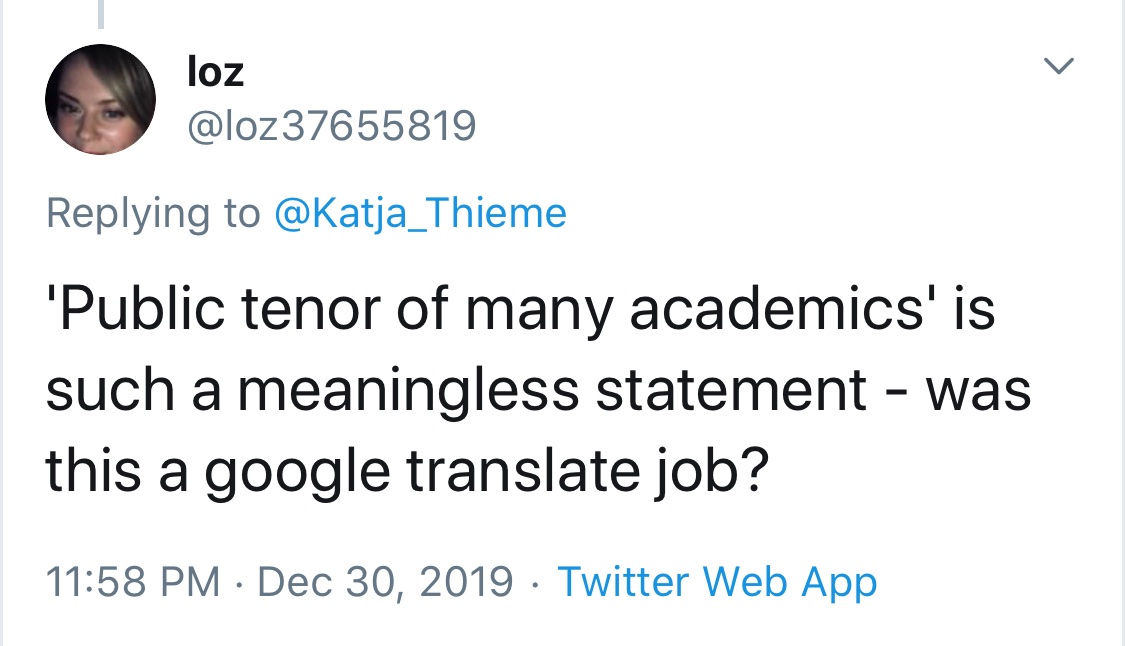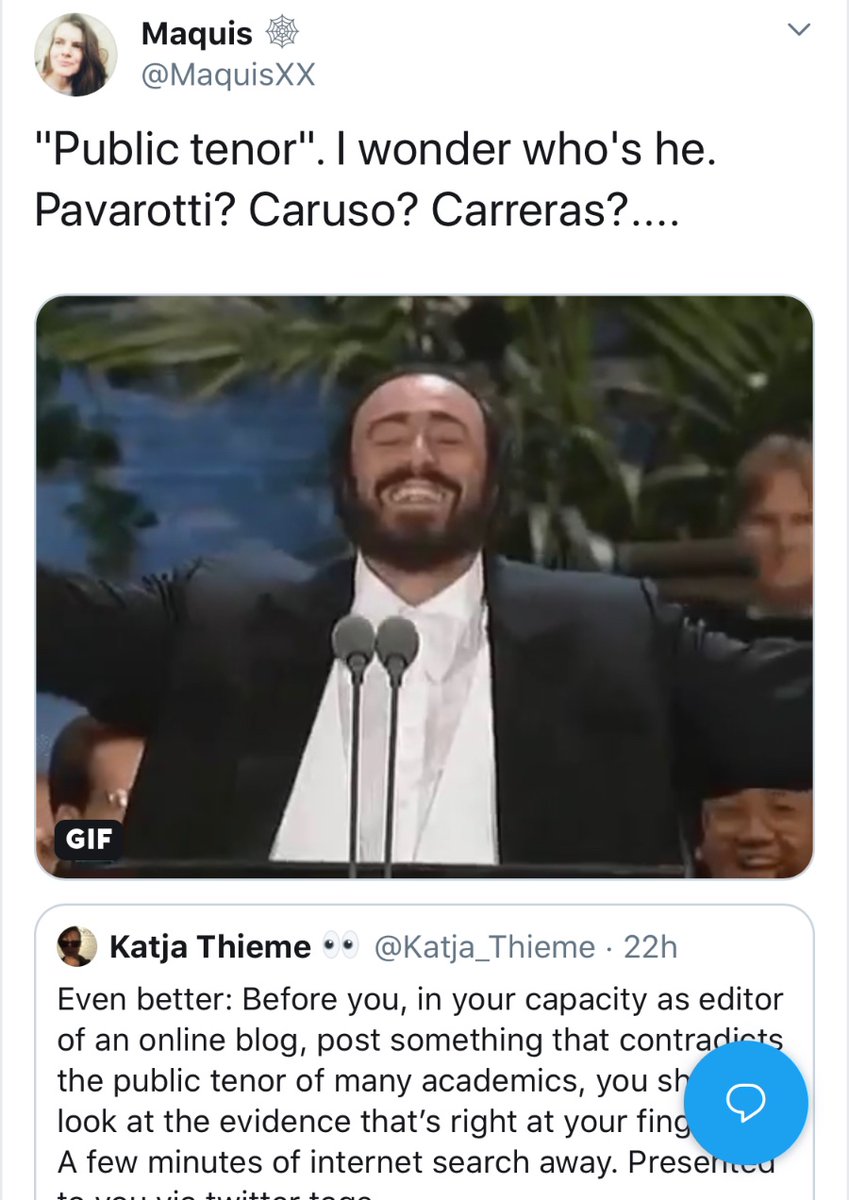 @HPluckrose @threadreaderapp Helen Pluckrose has blocked me in response to this thread. Here's a link that has screenshots of the tweet in question.