(1)
My regular Team Trump
#PhotosThread
below.
Here is the previous one Nov 3-9 incl 1st half of
#POTUSinAsia
: .
Info & links to 10 other photos threads since June 2017:
godlessnz.wordpress.com/2017/10/27/lin…
Enjoy! RT to help
#MAGA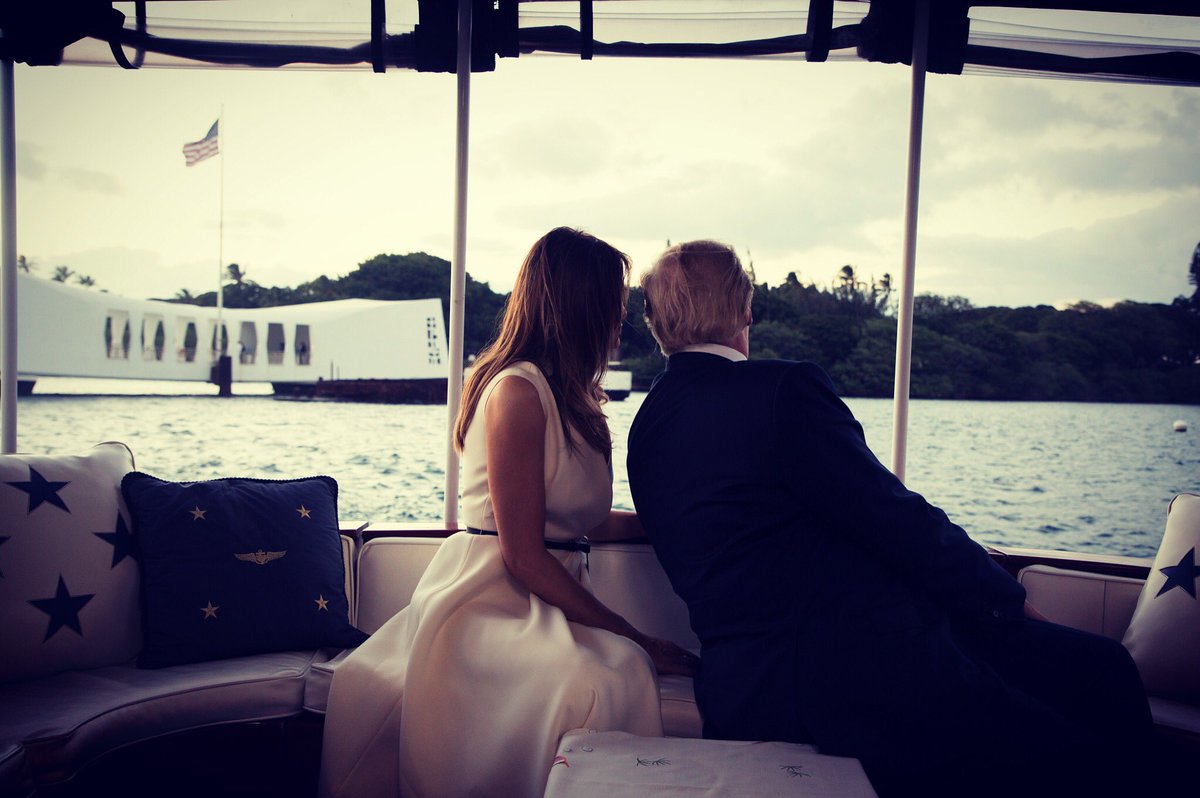 (2)
Cover photo for this thread: POTUS and FLOTUS on the Admiral's Barge looking back after visiting the USS Arizona Memorial, Honolulu, Hawaii on the first leg of their historic and successful
#POTUSinAsia
tour.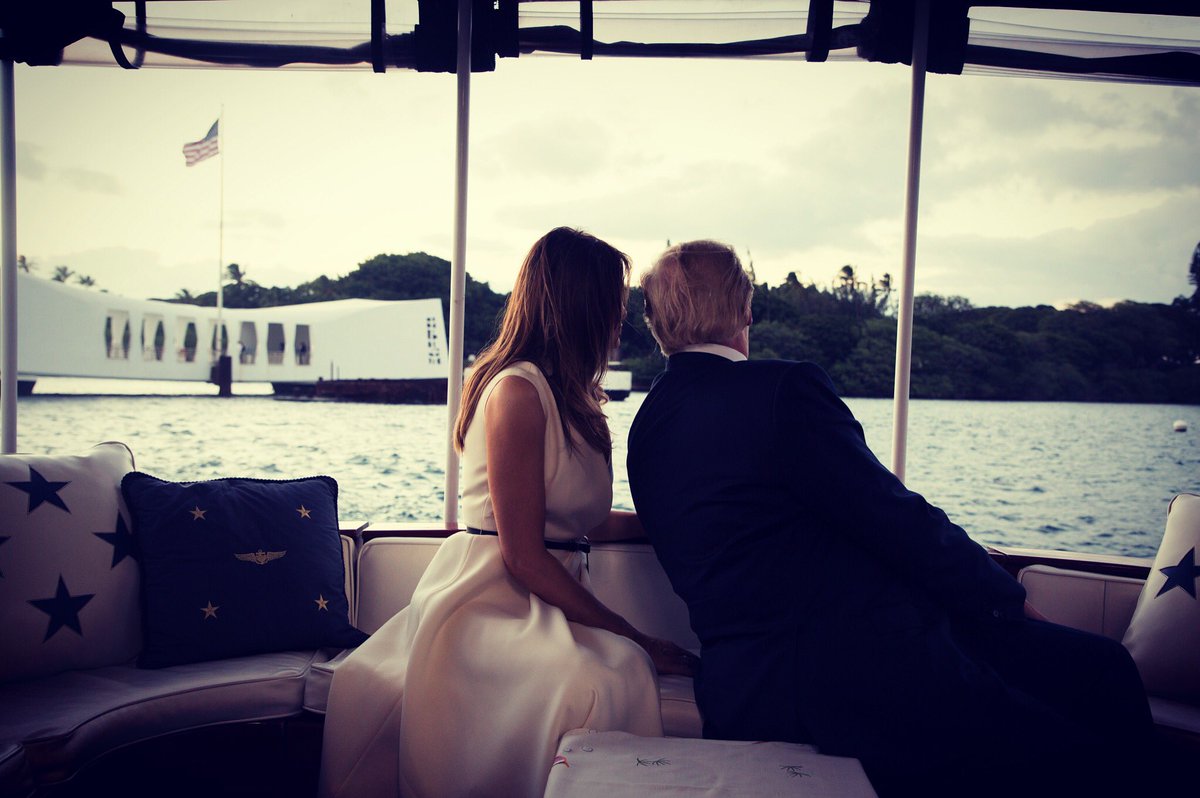 (3)
A photo tweeted by FLOTUS ahead of today's arrival of the 2017 WH Christmas Tree. Everything she does is stylish.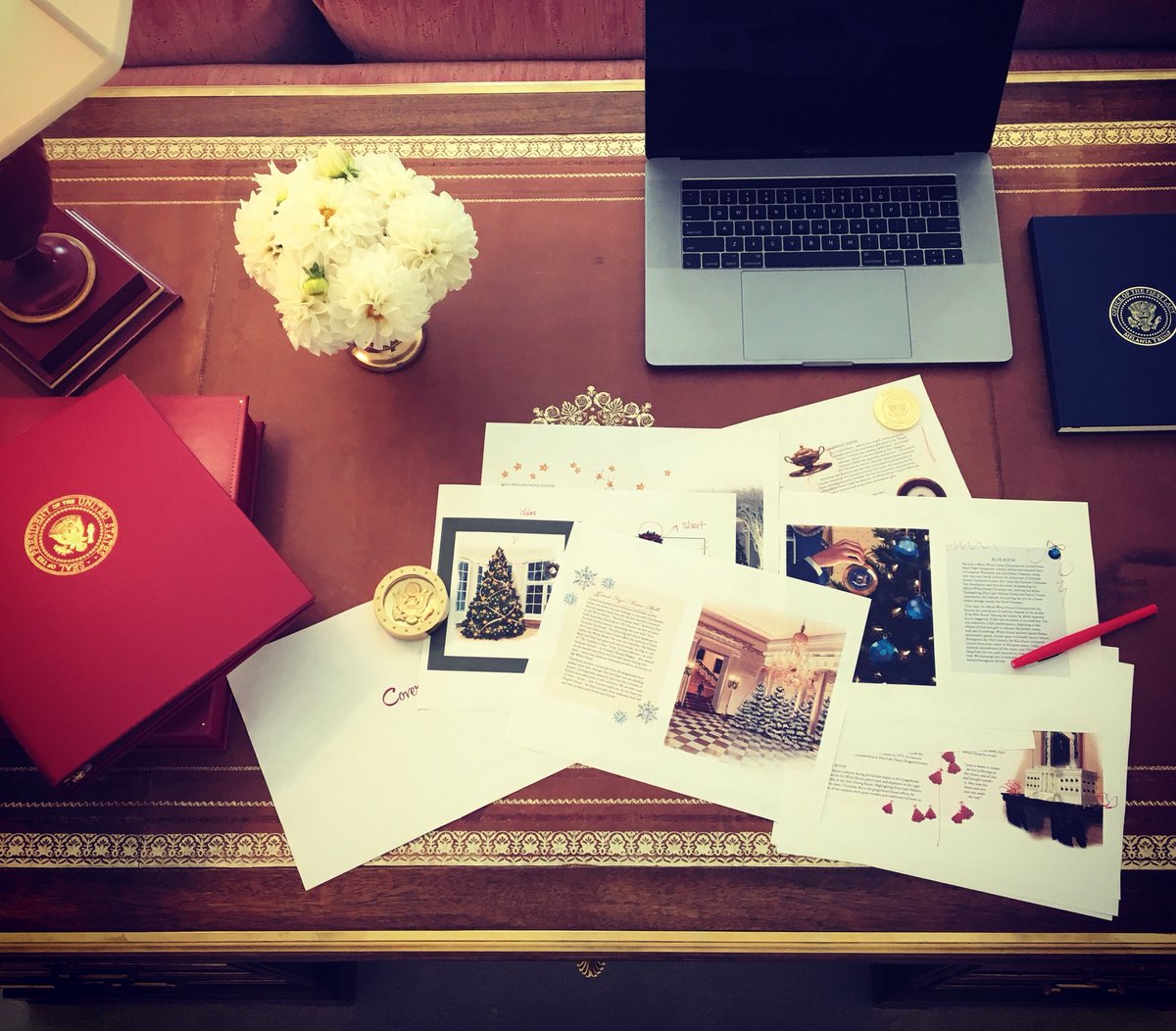 (5)
POTUS with NCAA championship women's rugby and men's basketball teams last week. Everyone there was so excited to see him.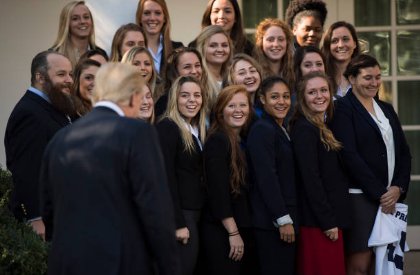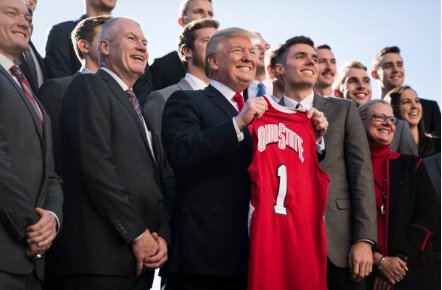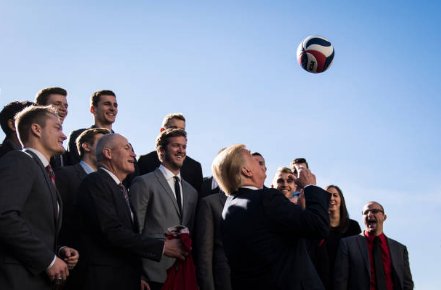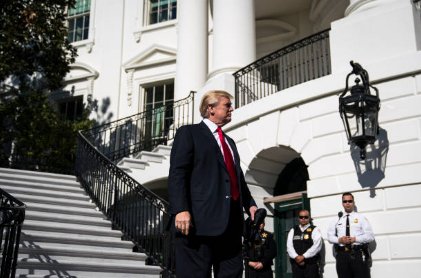 (6)
The President named Drumstick the 2017 National Thanksgiving Turkey then pardoned him.

(7)
President Trump's first annual Turkey Pardon was a fun event.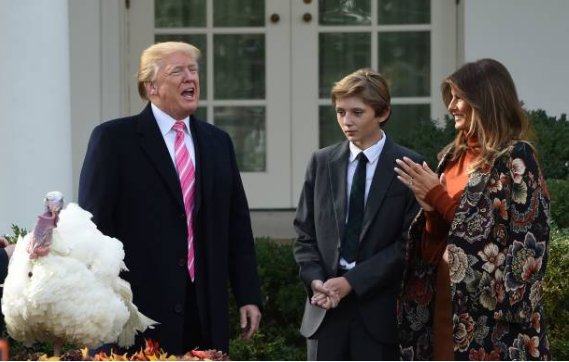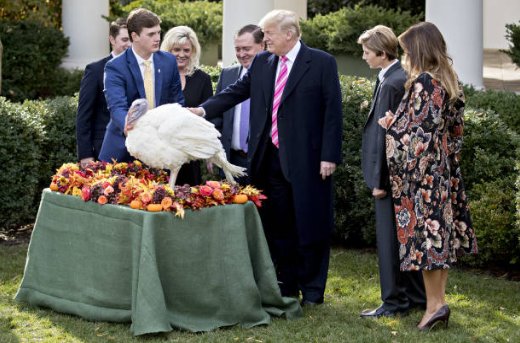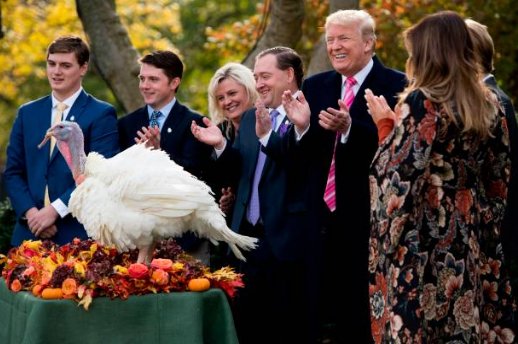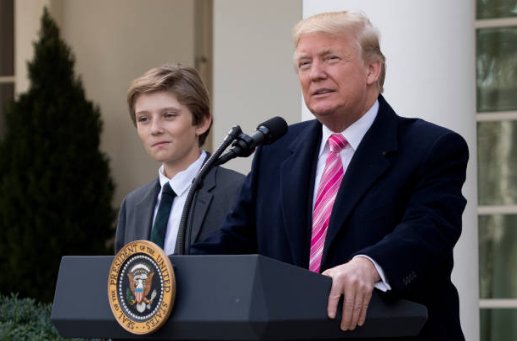 (8)
What's not to love about these great Trump-Kushner family pics at the Turkey Pardon event on Wednesday? Teddy is still a bit small so Arabella and Joseph came to meet Drumstick and Wishbone.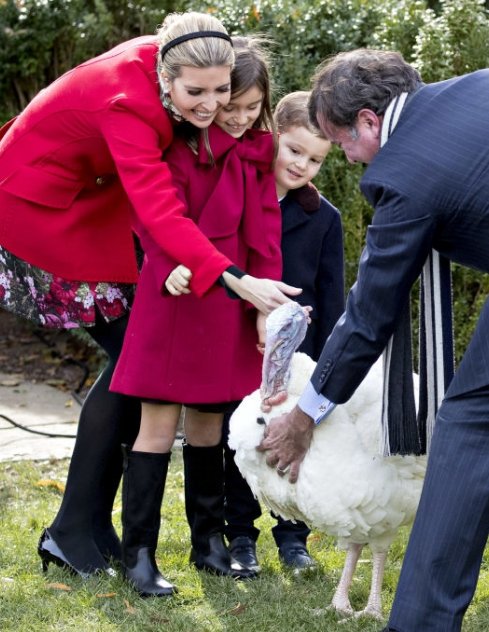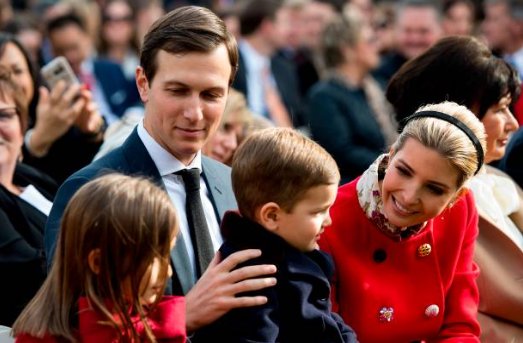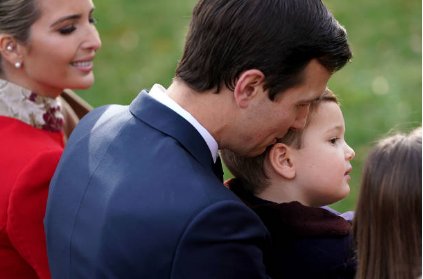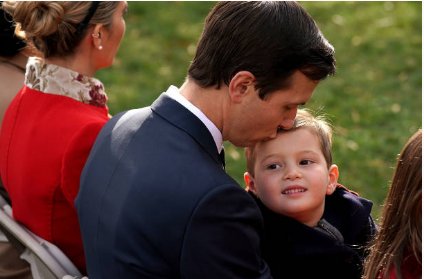 (9)
This photo has great meme potential IMO. "Will someone please carry this former Presidential candidate away? She seems to have passed out again."🥂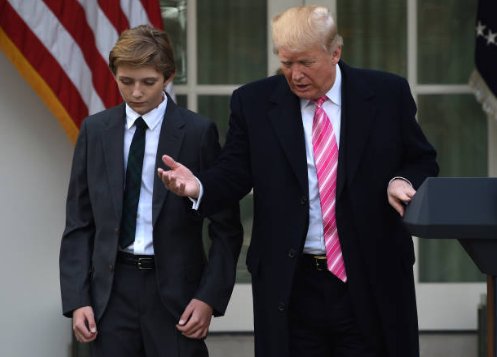 (10)
Hostess With The Mostess Melania Trump with some of her team and a sneek peek at the mother of all Christmas cakes (I think). Every celebration at this WH is done in style! Will be a tough act for Karen Pence to follow.😄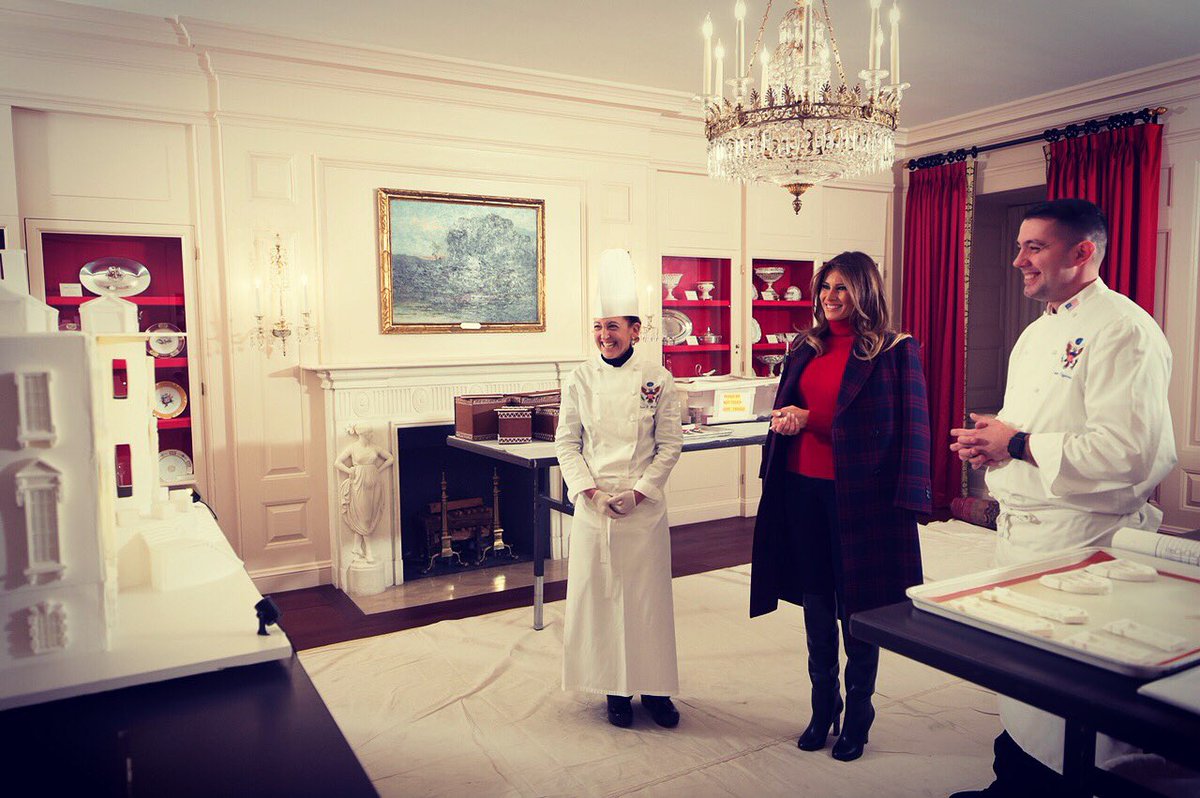 (11)
FLOTUS spent some time this week getting ready for her first
#ChristmasAtTheWH
. It's going to be EPIC!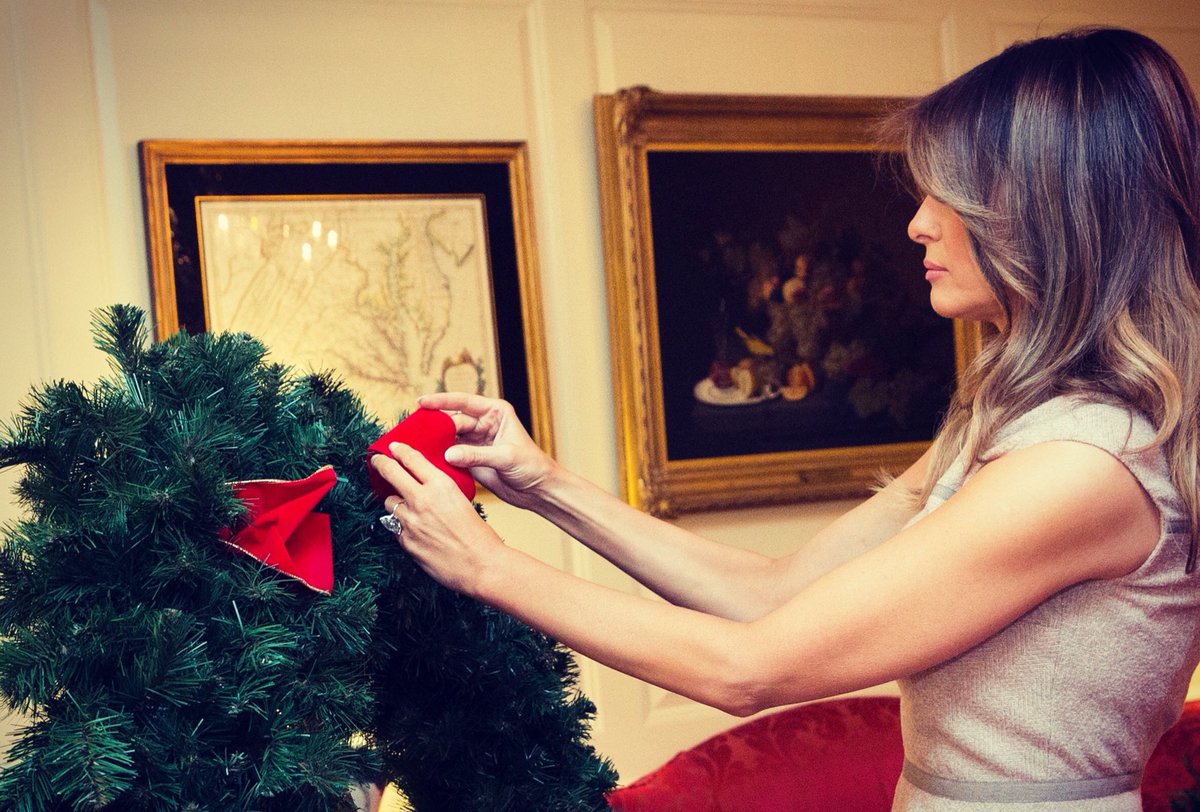 (12)
POTUS at Mar-A-Lago speaking with military personnel in 5 of the locations where they are deployed today. Happy Thanksgiving and thank you all for your amazing service!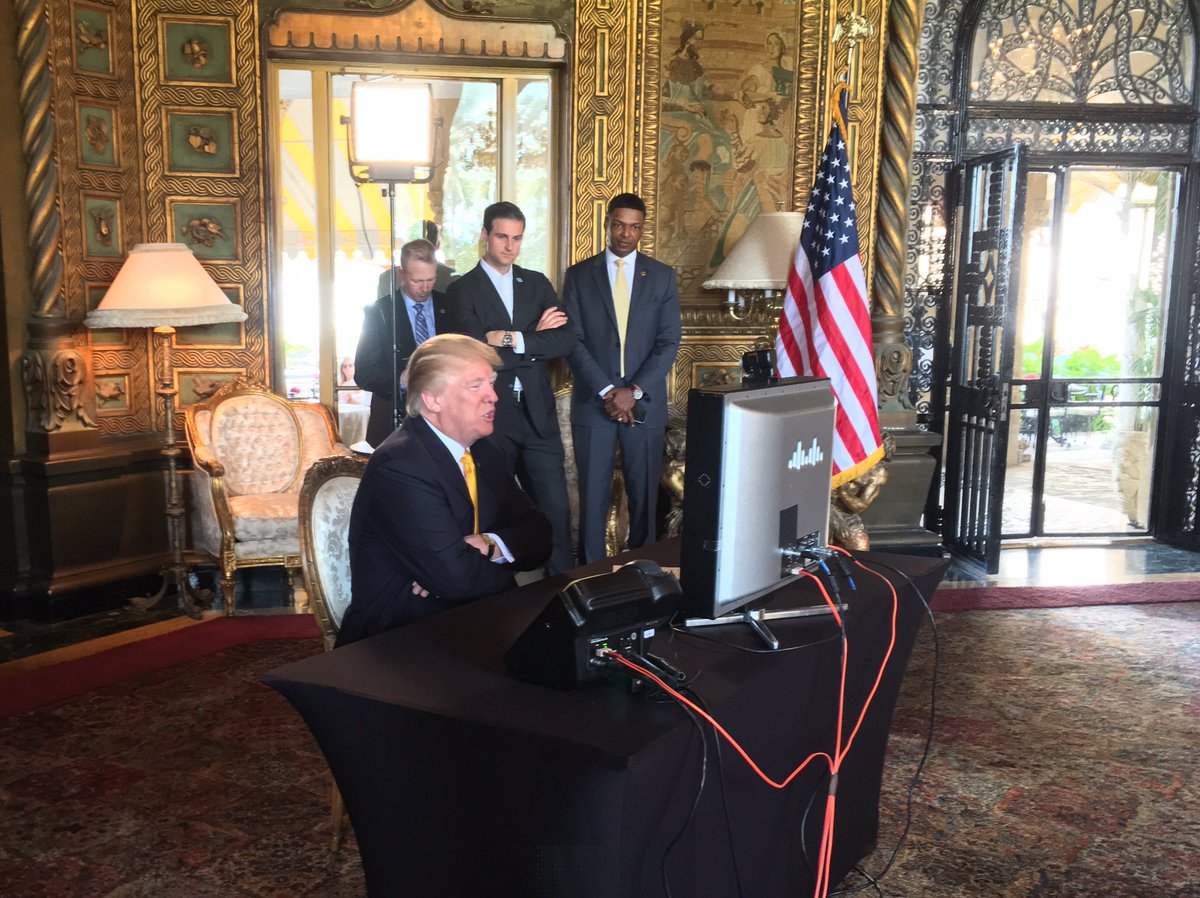 (13)
POTUS and FLOTUS with their local US Coastguard members in Florida. Happy Thanksgiving, especially to everyone who can't be with their family today because they are serving.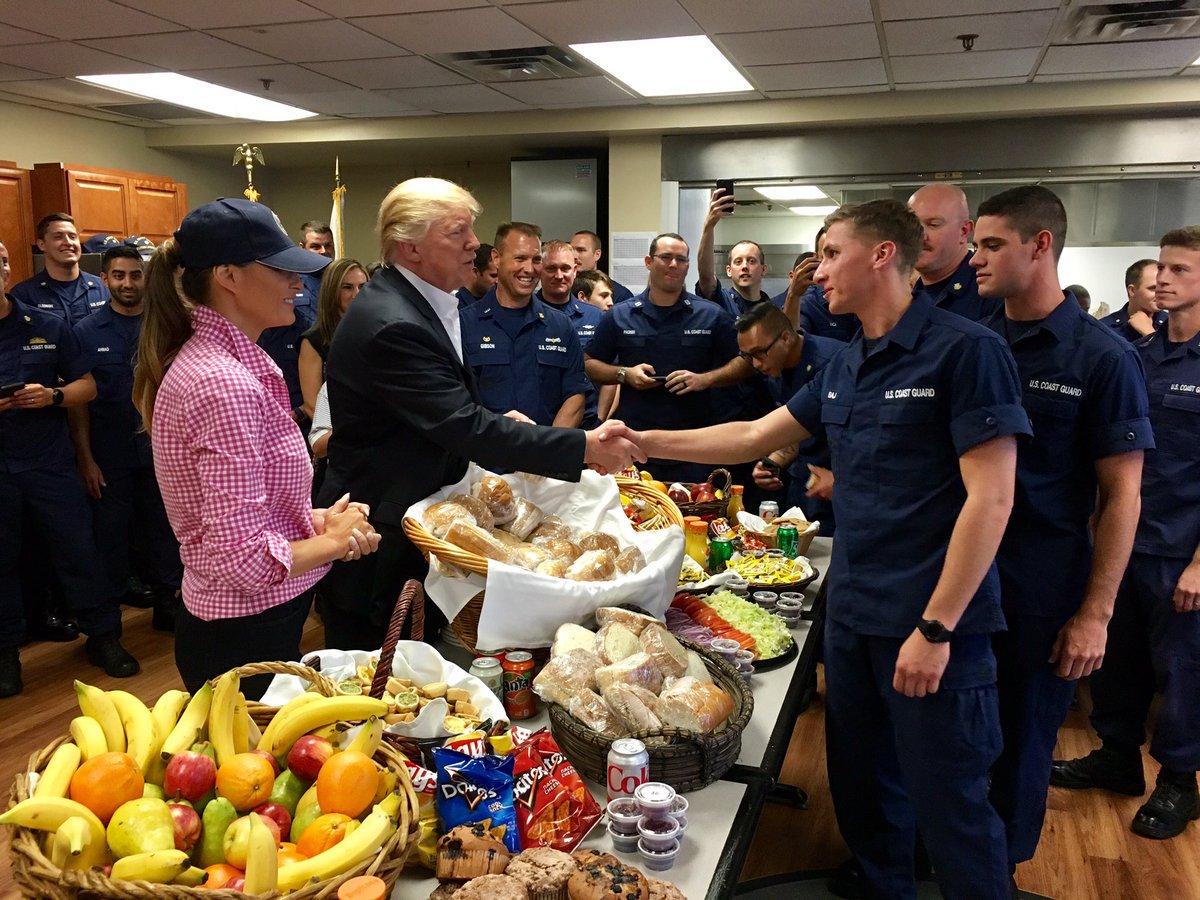 (14)
USCG personnel proud to host their Commander In Chief and First Lady in Florida on
#ThanksgivingDay2017
.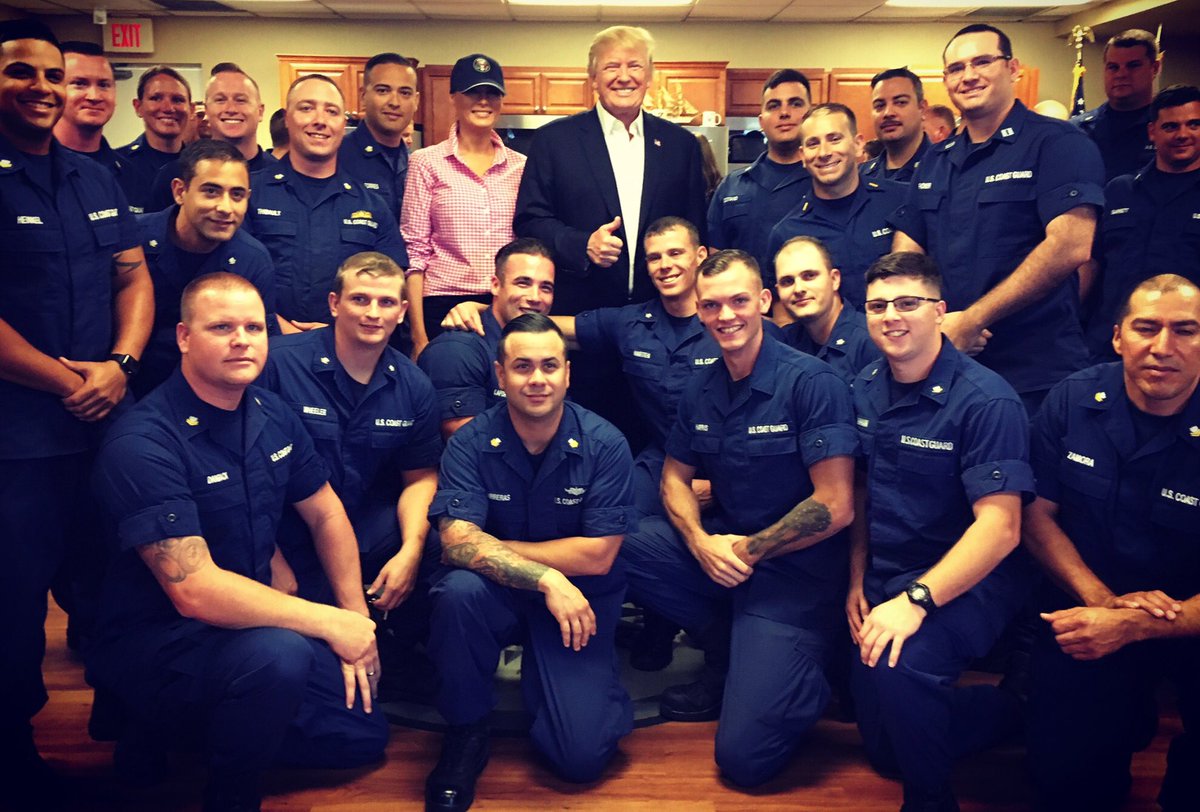 (15)
@PressSec
's 3 year old boy, Huck at the WH on Wednesday for the Turkey Pardon ceremony. She said the part he enjoyed the most was watching
#MarineOne
take off as the First Family departed for Mar-A-Lago. Kids love helicopters!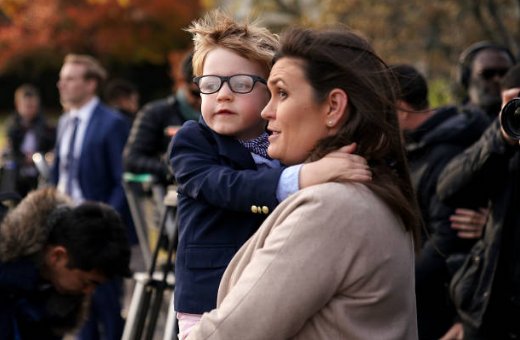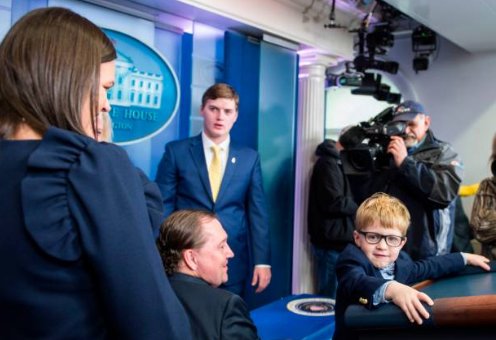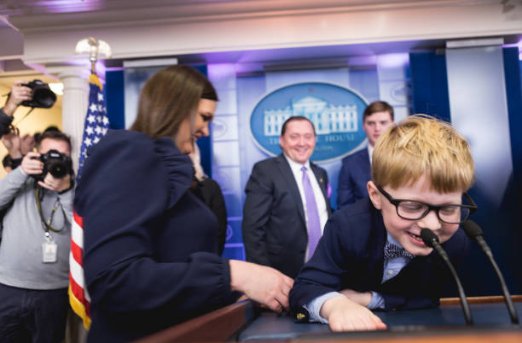 (16)
Barron's
#AreWeThereYet
face.😄 He's clearly almost 6' tall and I constantly have to remind myself he's only 11 years old.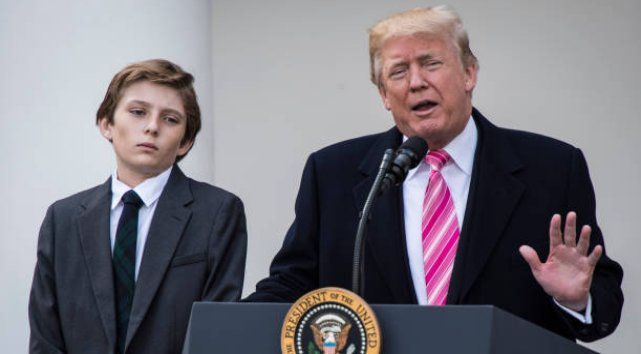 (17)
"Oh noes, Melania is trapped in a loveless marriage and treated like crap," the liberals cry. No, I see a warm, loving, fun couple who have been together for >18 years and counting.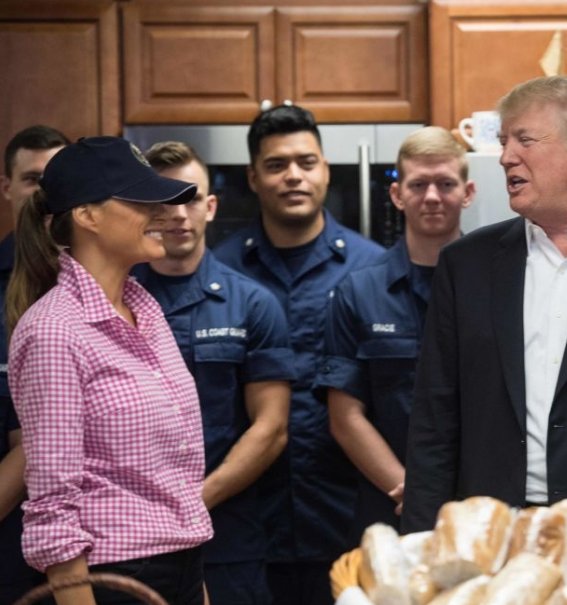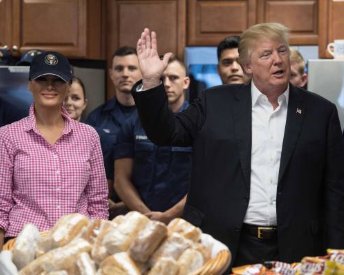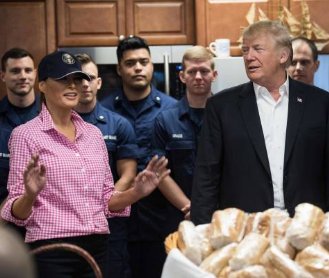 (18)
POTUS speaking with military personnel deployed in 5 locations overseas. Beautiful Mar-A-Logo was built in the 1930s, left virtually in ruins then painstakingly rebuilt by new owners the Trumps in the 1980s. A family home next to a thriving business.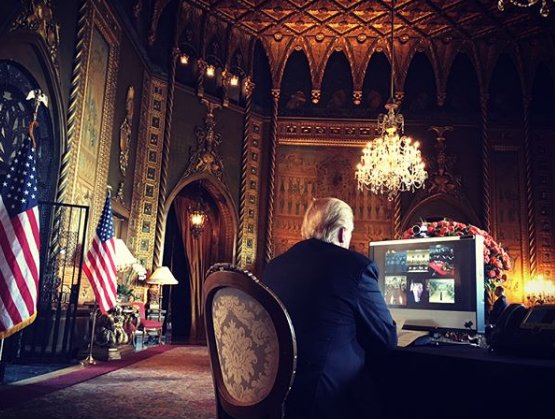 (19)
POTUS talking with WH staff on Air Force One flying back from his Asia tour.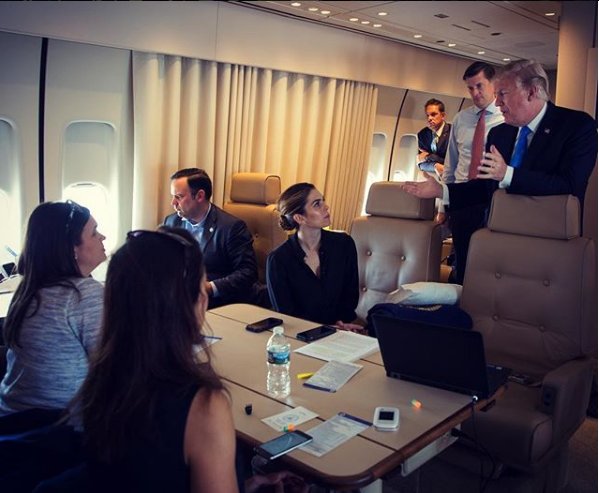 (20)
The First Family arriving in Palm Beach on Wednesday night.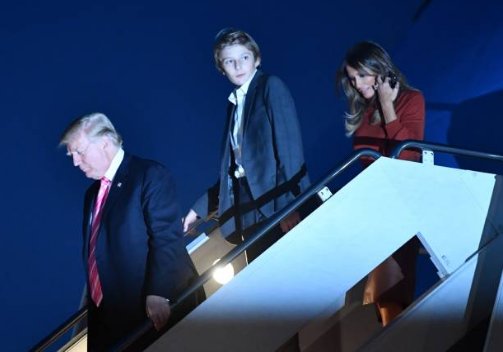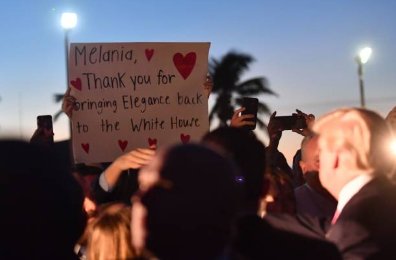 (21)
By popular demand, here are some photos of Tiffany Trump at the Turkey Pardon ceremony last week.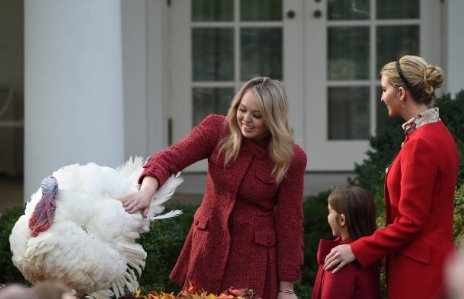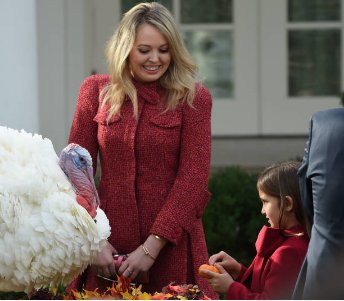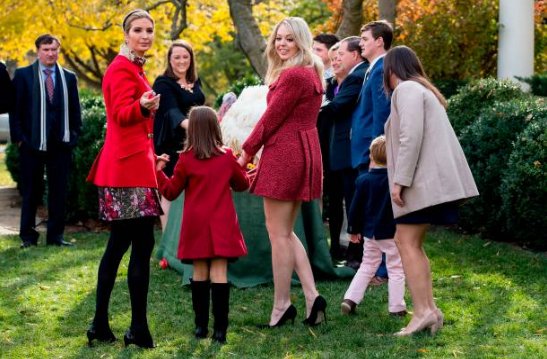 (22)
Great Thanksgiving photo of Ivanka and Jared Kushner and family, who appear to be in a golf cart.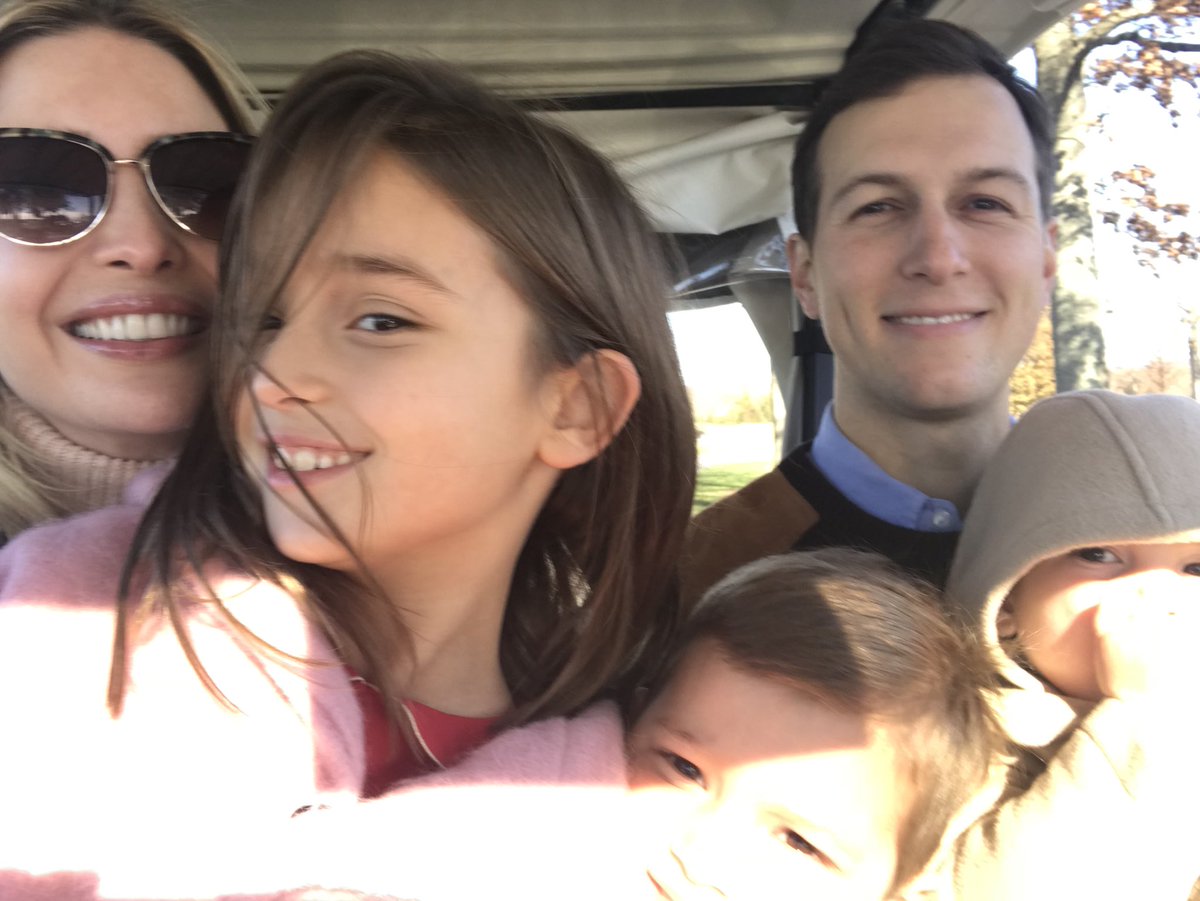 (23)
On Black Friday in NYC, these shoppers posed for a photo outside Trump Tower, like so many people do. I wonder if they are Trump supporters? My guess is, they are.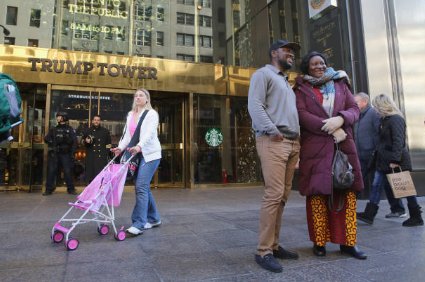 (24)
Palm Beach locals showing their support for the President on his way back home.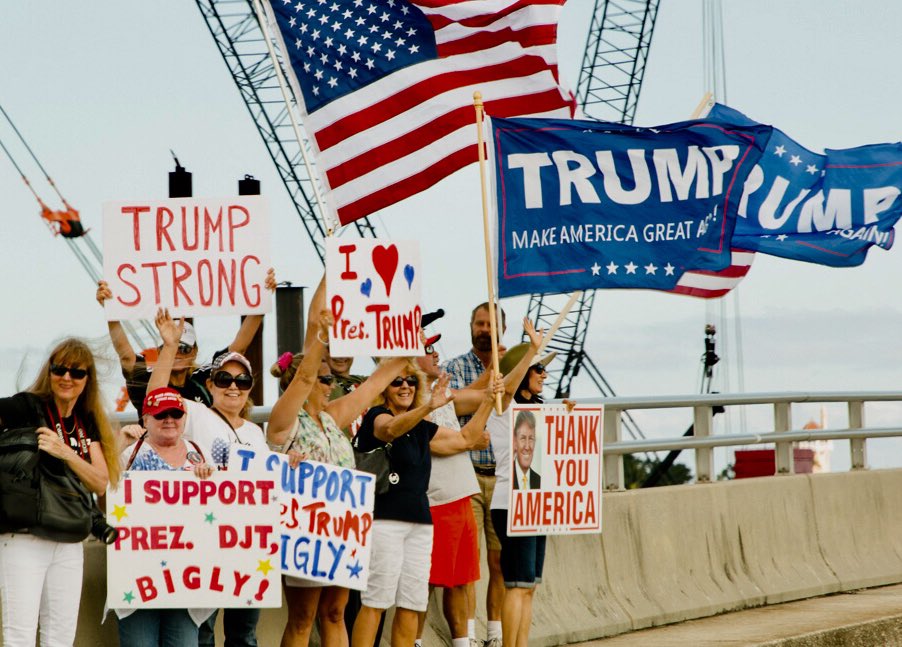 (25)
The First Family arrive back at their WH home after thanksgiving. POTUS is always on duty and usually wearing a suit, while others dress casually. It's hard for him to go casual, lol.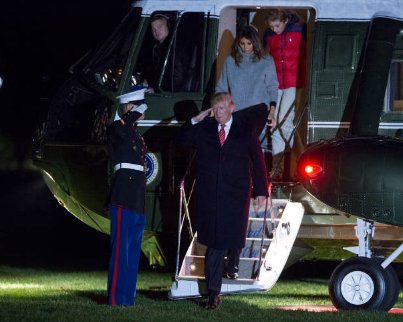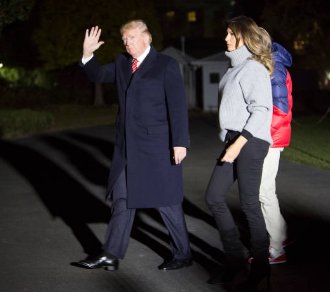 (26)
The Navajo Code Talkers at the WH today, like most veterans, love & appreciate this President for all he is doing for them & for the military. I'm sure they were offended by Pocahontas' using their heritage in a scam & they probably discussed it with POTUS before today.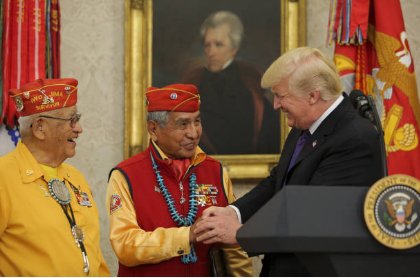 (27)
President Trump landing in Minnesota to give a speech on tax reform.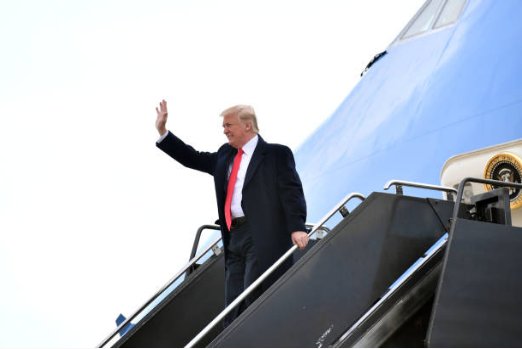 (28)
POTUS poked the Jihadist-Muslim Brotherhood-CAIR bear and look who came out to say they didn't like being poked: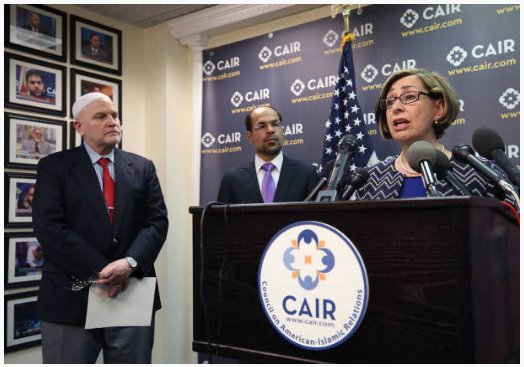 (29)
Official portraits of POTUS and VP are unveiled.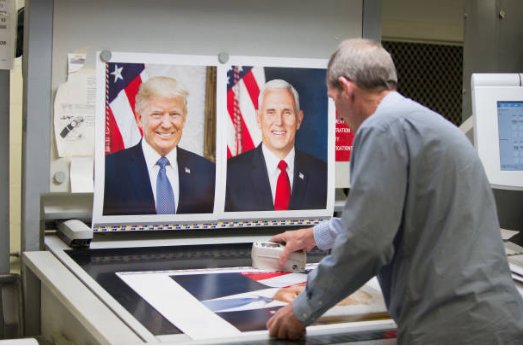 (30)
Ivanka Trump has done a great job representing the USA as co-host with India of the
#GES2017
summit. Entrepreneurship is at the heart of a great economy.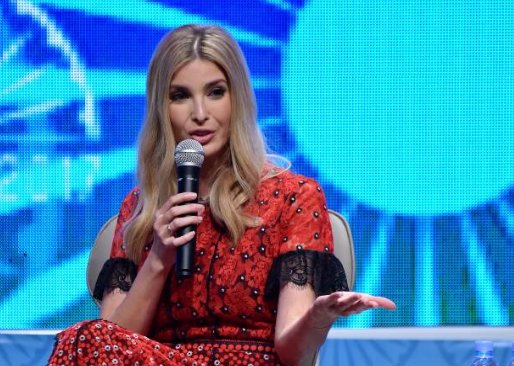 (31)
Merry Christmas from St Charles, Minnesota!
(34)
"What do you think of this policy issue, Nancy?". Oh.
I don't think Nancy's "all there," anyway.
#NoGreatLoss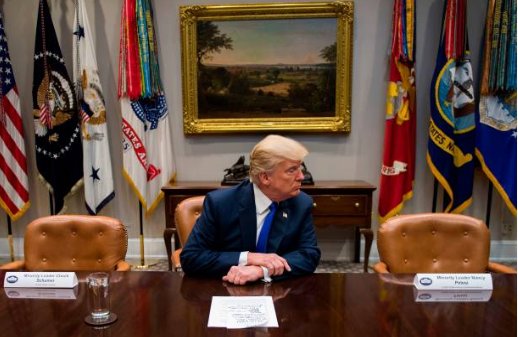 (35)
Outside yesterday's Senate Committee hearing on tax reform, protesters greeted
#BankFraudBernie
with smiles then held up signs aimed at "shaming" Republicans for cutting middle class taxes. Bernie helped Jane fraudulently get a $10 mil bank loan her college couldn't afford.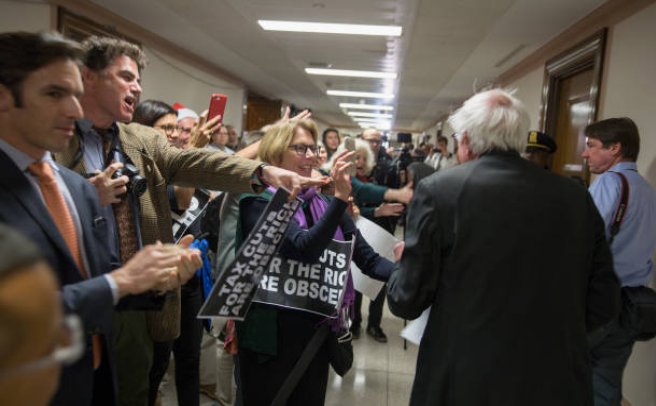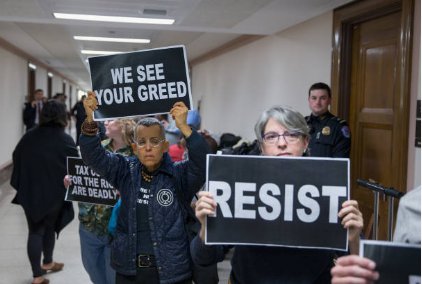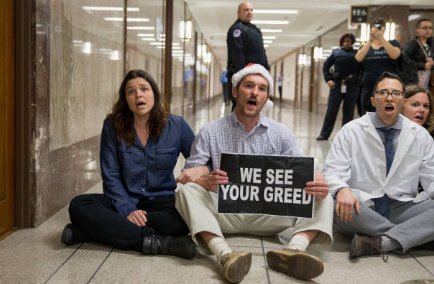 (36)
Of all his crimes, wearing a cheap suit is something I will remember Doug Jones for. Guess he's too low on the DNC ladder to afford a better one yet.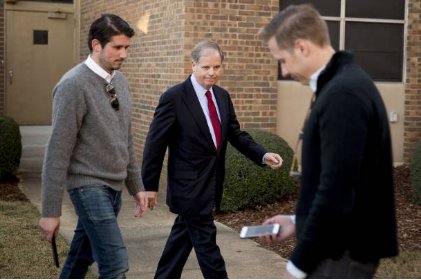 (37)
POTUS and VP last week on their way to speak with the House GOP. VP caught experiencing the total bliss that is being Donald J Trump's wingman.
#TrumpPence2020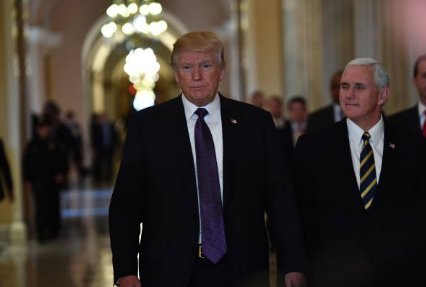 (42)
Here's a side thread of 12 photos of our great military and their families:
(43)
The beautiful 2017 National Christmas Tree.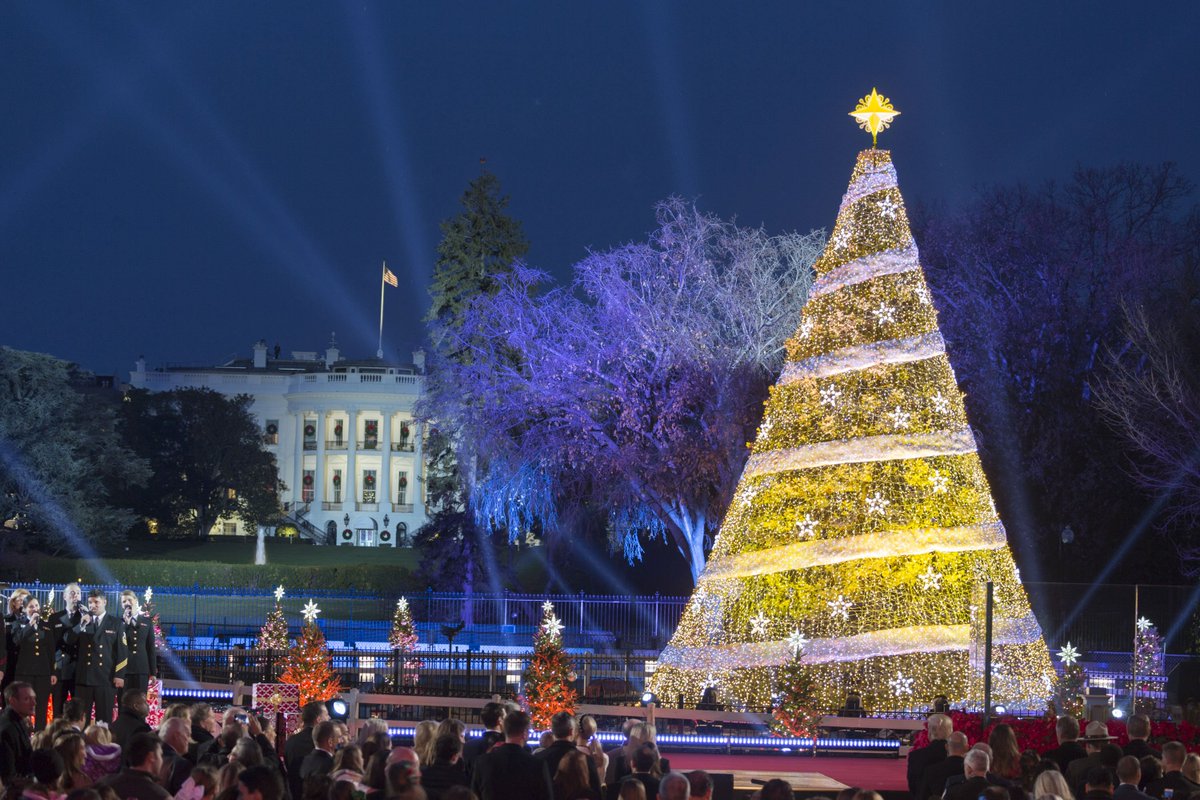 (44)
President Trump signing proclamations to modify the national monuments designations of both Bears Ears and Grand Staircase Escalante in Utah. The Department of the Interior ran an extensive consultation process and worked hard to provide recommendations to POTUS.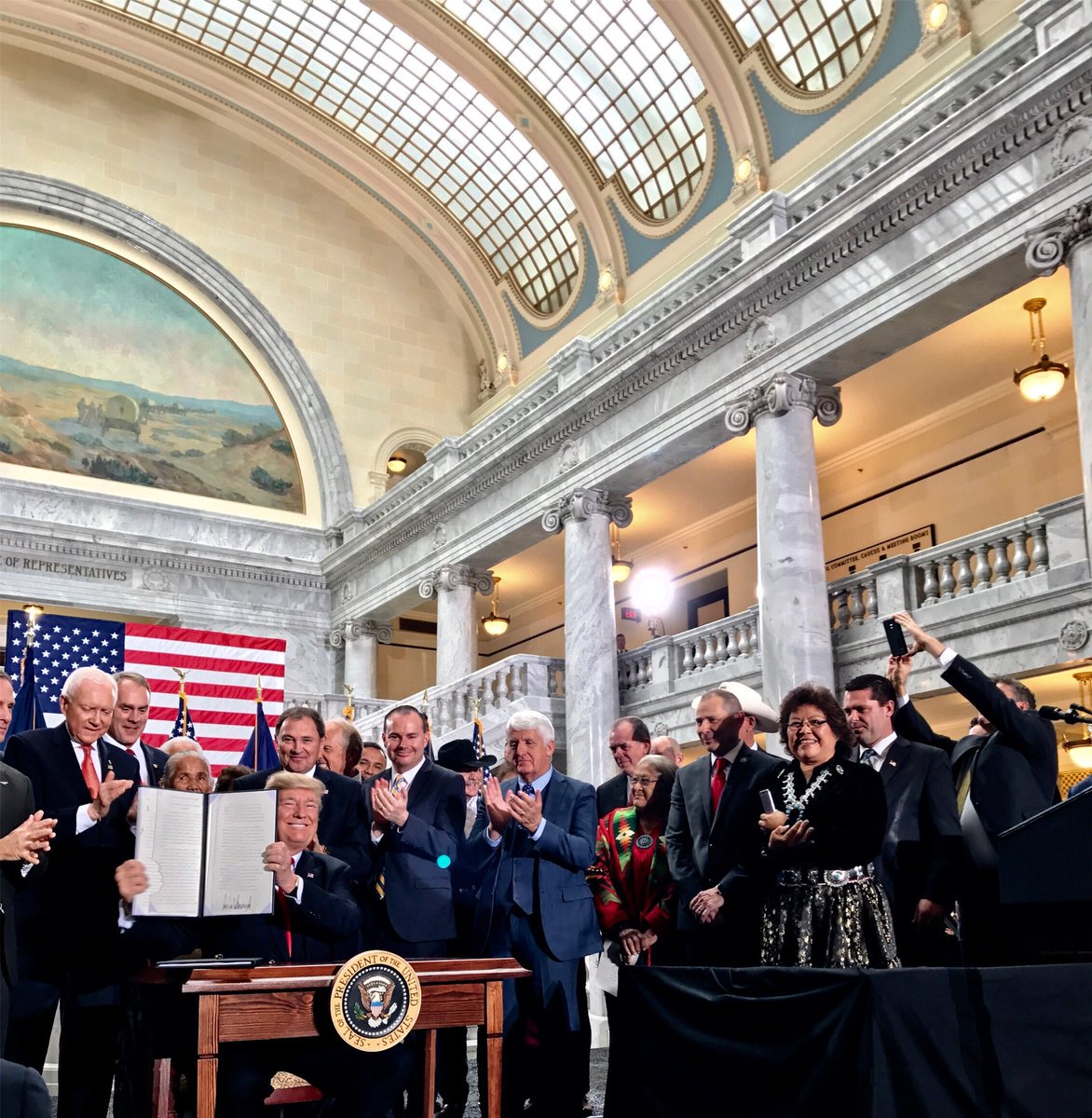 (45)
Several of the President's grandchildren got to spend some precious time with him at the White House when they attended the ceremonial lighting of the National Christmas Tree. Family is SO important to President Trump.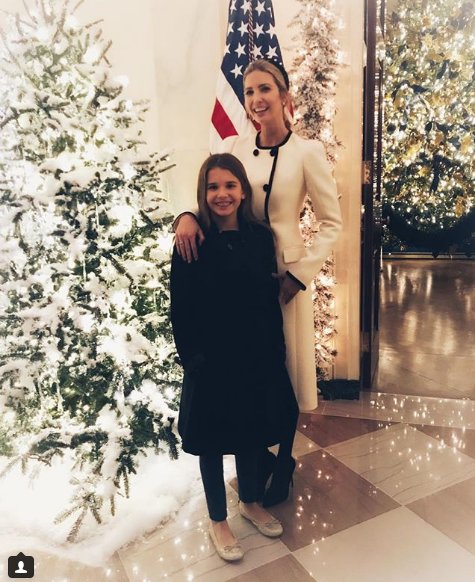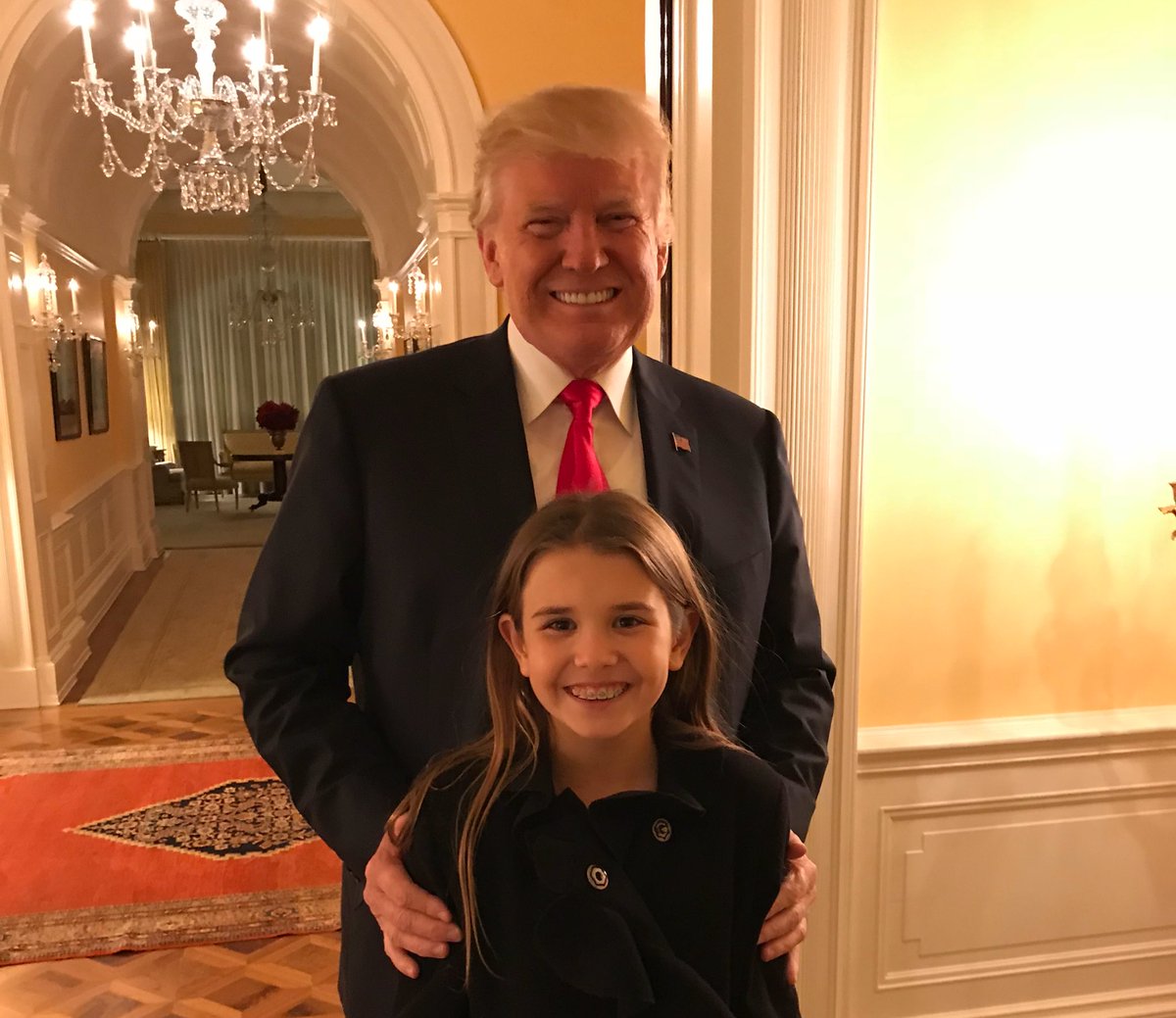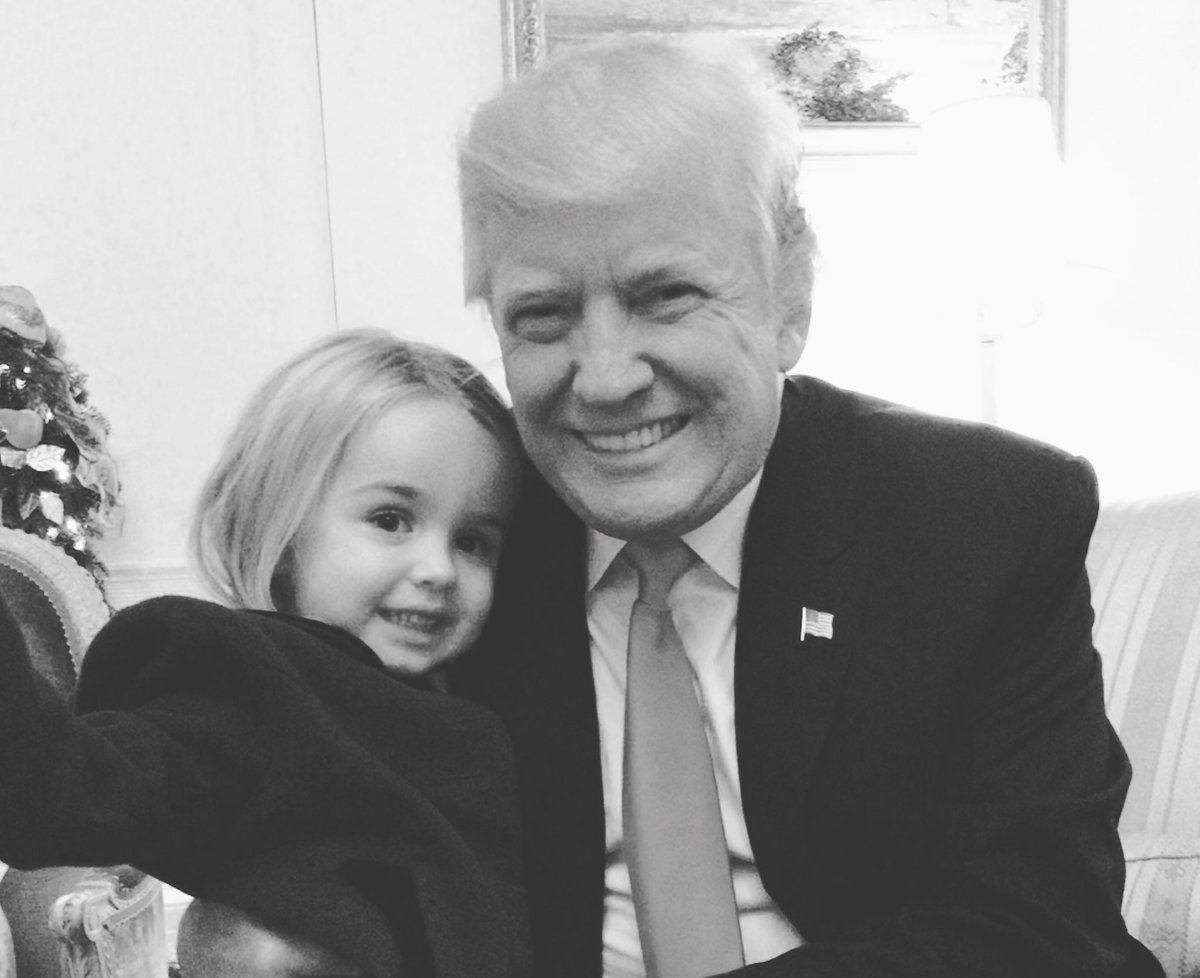 (46)
We have the best gingerbread houses, don't we folks?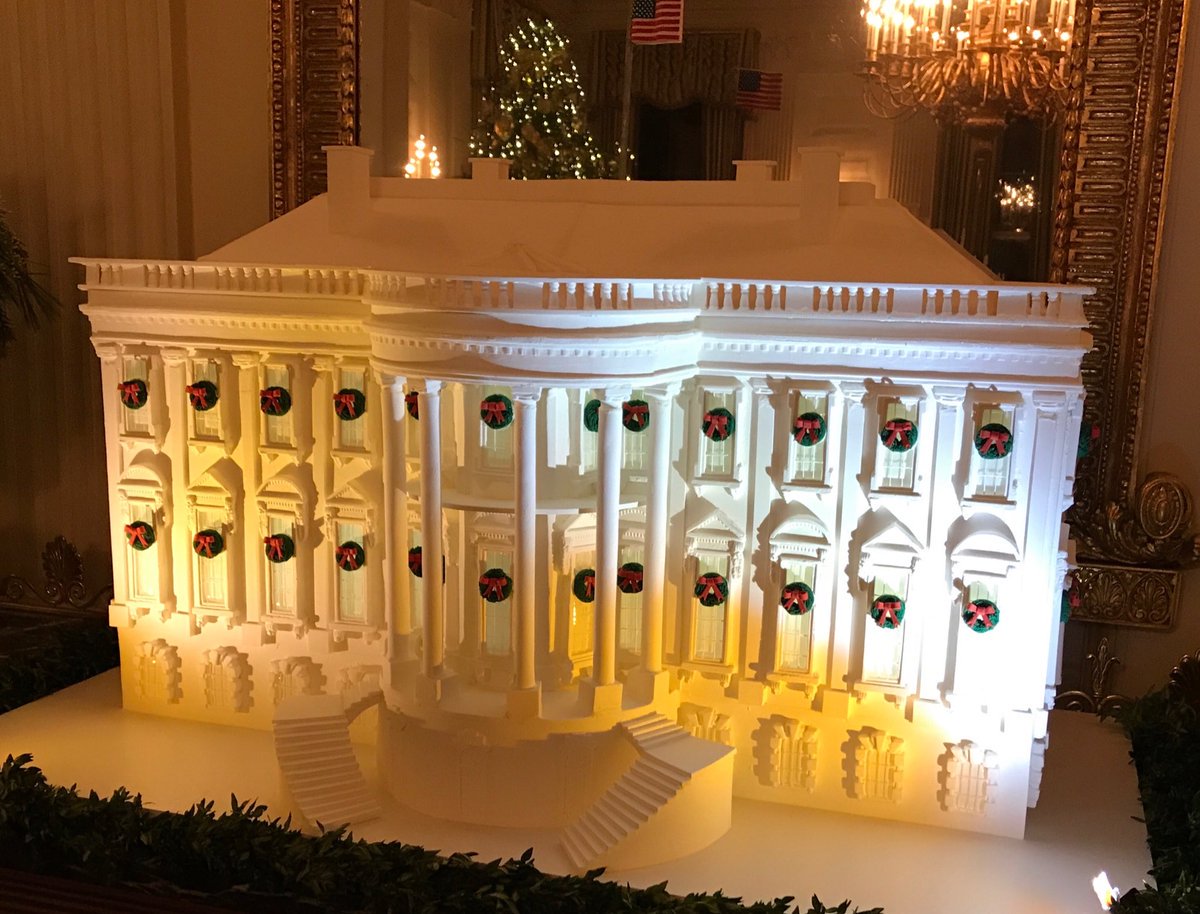 (47)
Bossert, Scavino and Miller at the 2017 White House Christmas Party. What an incredible contribution they've already made to America, with more winning to come!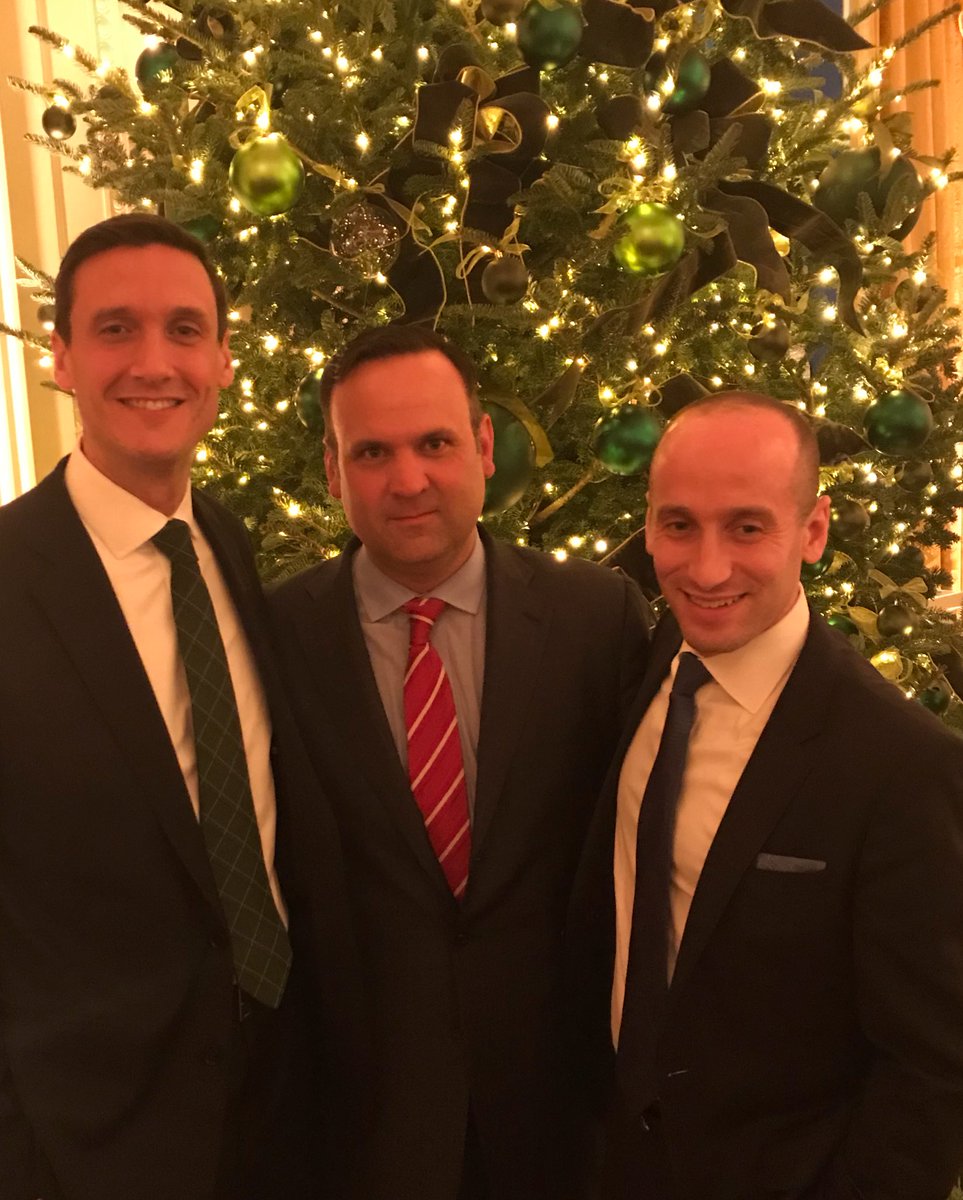 (48)
POTUS on a tour of a Mormon community food distribution center in Salt Lake City. Did you know his father, Fred Trump, was instrumental in opening the first supermarket stores in America? Very talented man.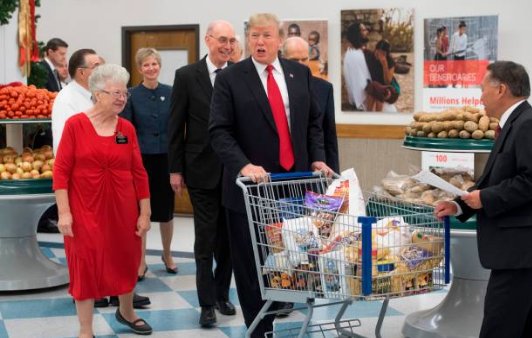 (49)
The photos from the President's Utah trip today are amazing. He's grinning from ear to ear at every venue, has people in stitches laughing at his jokes, and appears to be the most relaxed I've seen him in weeks. He knows what's coming. FBI transparency and accountability.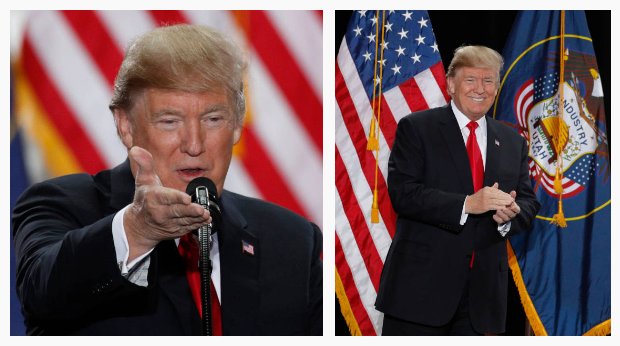 (50)
Last night the supermoon was seen in the sky in Washington D.C. The full moon is the first of three consecutive supermoons. The next two will occur on Jan. 1 and Jan. 31, 2018.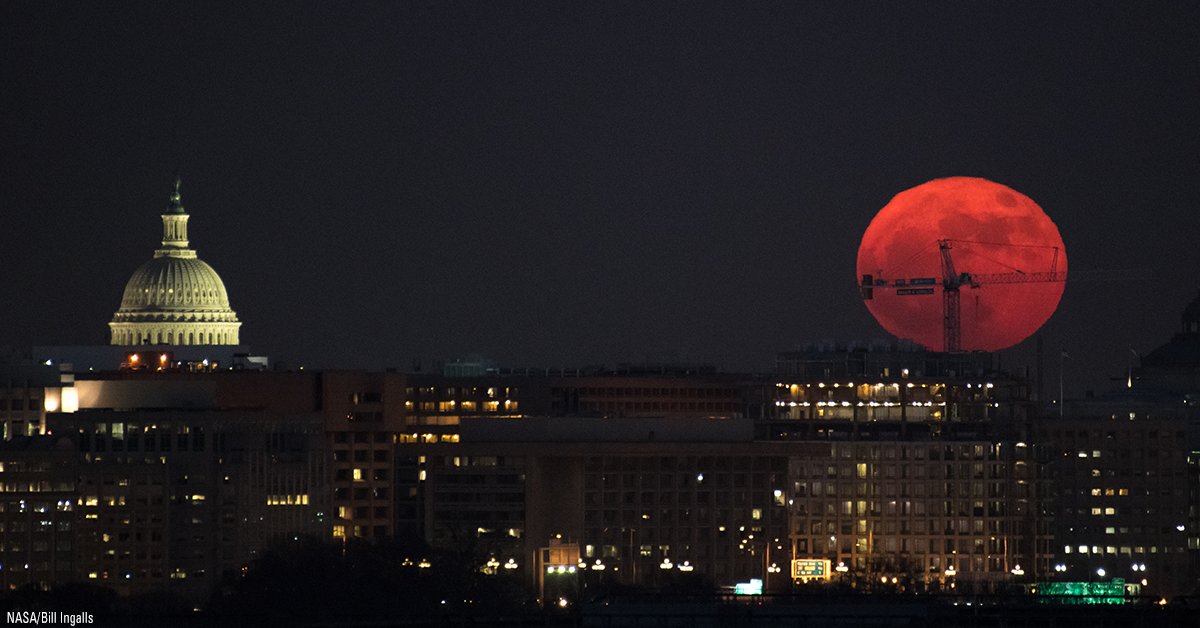 (51)
Secretary of Defense Jim Mattis arriving in Pakistan overnight.