(thread) So yesterday CIG filed accounts for it's F42-UK subsidiary.
As always, it has some eye-opening revelations which also shed some light on recent decisions made over there with those companies.
beta.companieshouse.gov.uk/company/087038…
Keys points are
1)
a few back, they changed their filing of accounts from 12 to 6 months. this is the 1st filing under that new reporting scheme.
For one thing, the main plausible reason to do this, is to have updated accounts for a shorter period of time for investors & such.
This new 6 months filing period also means that they can "hide" certain disclosures within those periods.
You can read more about how this works.
icaew.com/-/media/corpor…
2)
The no longer have cash on hand
3)
They burned through over 5.2M in a 6 month period
4)
And though they increased head count, it cost less. Which gives credibility to rumors they were hiring unskilled staff at reduced cost.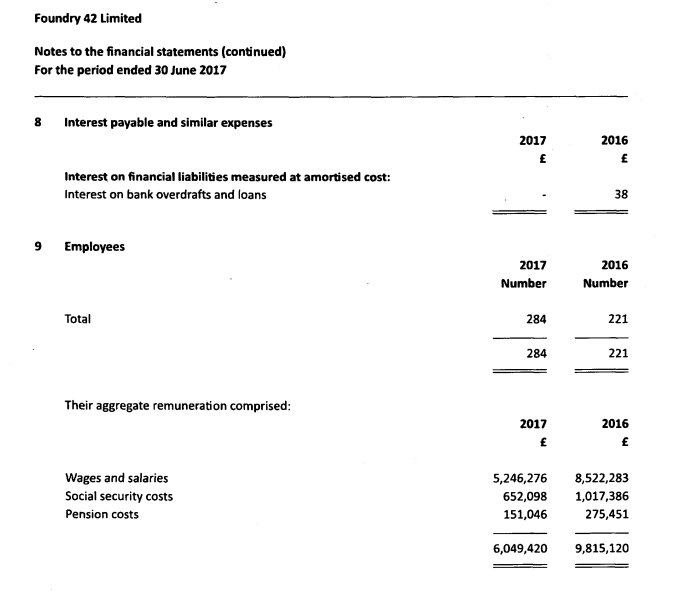 5)
As I had reported back in Dec when they sub-divided shares, this filing also supports my theory that they are looking to sell as well use shares to entice/retain employees.
threadreaderapp.com/thread/9442102…

6)
We also have a £4M ball park figure for the tax credits part of the Coutts loan which they took out Summer 2017, and for which they offered the tax credits, as well as Squadron 42 (a second game as per Crytek lawsuit allegations), and ALL the UK company assets, as collateral.
In conclusion, this filing also shows that they still have the Coutts loan, as well as the previous Natwest line of credit on their books.

Six months from now, we'll know more about the overall financial picture, now that they're rumored to have started cost cutting measures
A company that has raised over $175M, of which the UK studios are burning through avg 65% of yearly income, needs to take out a loan against a £4M tax credit. A tax credit which btw, relies on employee count.

Because that's perfectly normal.
And that's not even the most hilarious part.

Crytek sued them because they decided to split and market Squadron 42 as a separate game, even though it was to be a feature of a single game, Star Citizen.

And they pledged that contested game as collateral for a bank loan.

LOL!!