(BRIEF THREAD) Many are befuddled tonight by news that Trump's White House lawyer, Ty Cobb, is advising Trump to let Mueller interview him, while his personal lawyer, John Dowd, is not. Having been in their shoes—as a former criminal defense attorney—I think I can un-muddle this.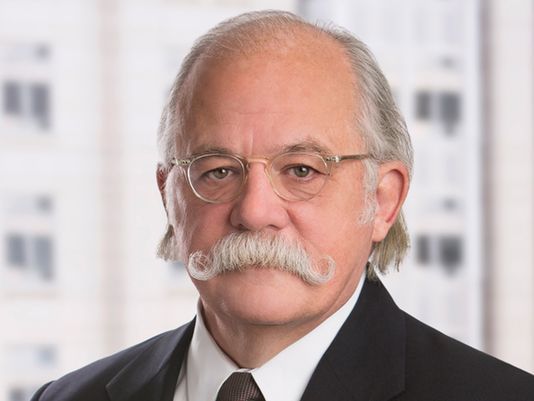 2/
Many months ago, Trump spokesman Mark Corallo quit, citing as one of his reasons "that he was being lied to." I suspect he was referring (perhaps among other things) to his client not telling him the full story of what he had done—thereby putting him in an untenable position.
3/
Good lawyers want the truth from clients—even if it hurts. It makes you a more effective advocate. I assume Cobb is a good lawyer—and assume Trump's lying to him as he likely did to Corallo. I think Cobb is calling his client's bluff—and yes, that's a thing defense lawyers do.
4/
What you do—I've done it—is try to insist on the truth from a client. If instead they lie—as you know from other info—eventually you just accept that this is the tack they're taking, and you start advising them *as if they are entirely innocent*. The effect is often immediate.
5/
For instance, say you get a great plea offer, and your client—you think dishonestly—says he's 100% innocent. You might say, "I have this offer, but there's no point spending a lot of time on it—though I'll tell it to you—because I can't advise an innocent man to plead guilty."
6/
Almost immediately, the client will say something like, "Well, hold on now, slow down... I *might* be willing to consider a plea deal." "Yeah, but you shouldn't plead guilty to something you didn't do, man." "Just tell me what the offer is." And that's how the truth comes out.
7/
If Cobb is being lied to by Trump and knows it, advising Trump as if Trump were innocent—for instance, by telling him to talk to Mueller—may compel Trump to finally speak more candidly and say something like, "Look, without saying much—I'm just saying—there are issues here..."
8/
Then Cobb can begin *effectively* representing Trump, ending posturing BS like, "The case'll be over soon"; "we want to fully cooperate"; "I think he should speak to Mueller." As long as Trump is lying to Cobb—whether or not he's lying to *Dowd*—Cobb can't get past that stage.
9/
So I doubt Trump has told Cobb the truth, if Cobb is indeed telling Trump to talk to Mueller. And if Trump isn't telling Cobb the truth, Cobb telling Trump to talk to Mueller may compel him to be more candid. Yes, I know it *sounds* tautological. There's one other possibility:
10/
The other possibility is Cobb wants to offer an interview with strict conditions so Mueller can reject it and Trump can say—in the court of public opinion—"I tried to cooperate, but this bad man decided to subpoena me, instead." But honestly, that'd be a sh*tty strategy. /end
PS/ It's a bad strategy because an interview is far better for Trump than a grand jury appearance—in the former, your lawyer is present, you're in a comfortable space, you may be able to set ground rules. In a grand jury, your lawyer isn't there—you're at the prosecutor's mercy.