Oleg Deripaska's escort Nastya Rybka seeks US help & fears for her life. Says she's sick from sleeping on cold prison floor in Thailand. Says she has "missing puzzle pieces" of Russia & Trump election. Says she spoke to
@NBC
journalist (not yet published)
instagram.com/p/Bfs1oQQj7cU/…

"Help us while we're still alive"–Russian oligarch Deripaska's escort Rybka posts a contact number. Says she's in a Thailand jail, arrested w/ "sex trainers" & wants US help, wants to tell the press what she knows about Trump's election. Even if she knows little, is she safe??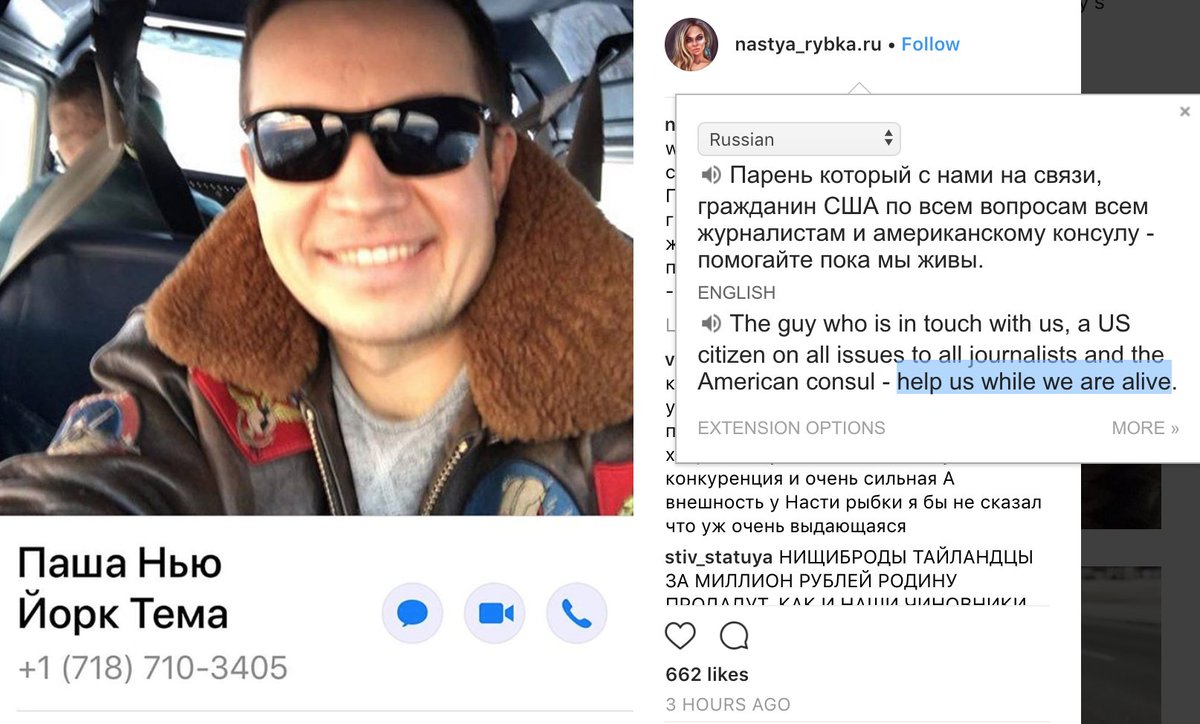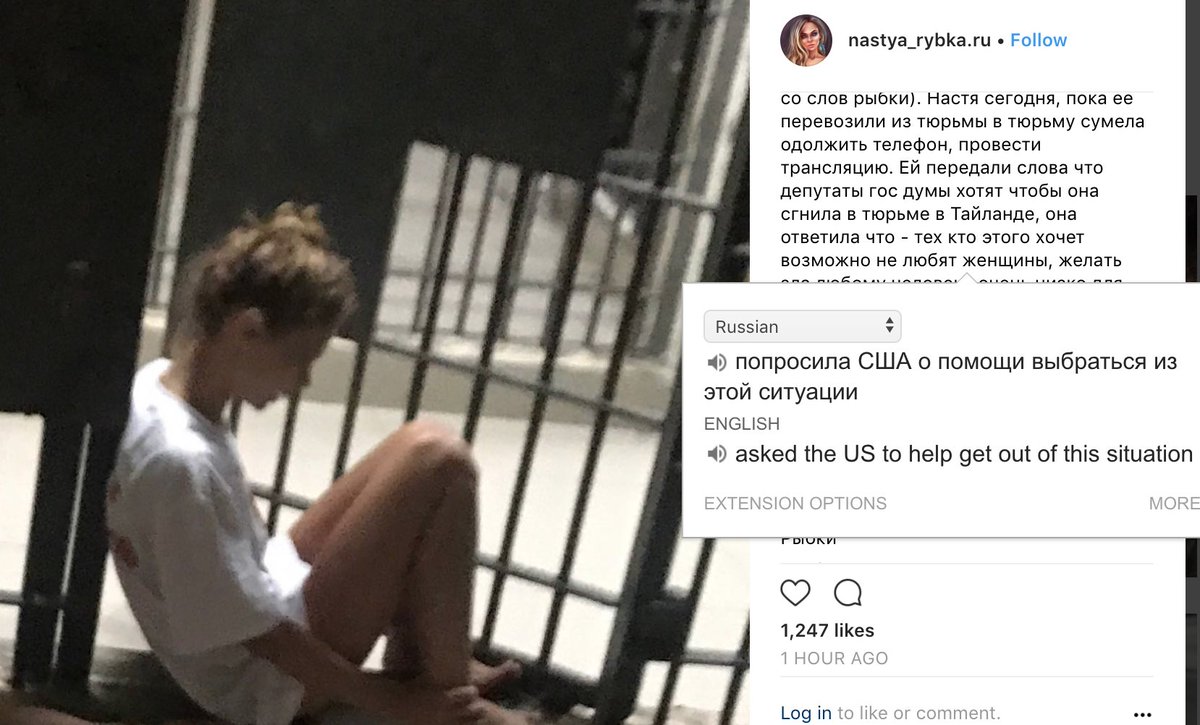 Here's the video of Nastya Rybka offering to expose Russian links to the US election, presumably thru Deripaska-Prikhodko-Manafort-Trump. Seems she's in a police vehicle being carted off to jail in Thailand, as of few hours ago.
via
@adagamov
#TrumpRussia
🤯Still winding my way thru this thread about Russia's former FSB chief Patrushev aboard Russian Air Force One picking up Deripaska escort Nastya Rybka from Thailand prison in between stopping in Argentina to pick up cocaine…or flour. So insane, but seems poor Rybka is fried :(
What was Deripaska's escort Rybka doing in Thailand to get arrested, you might ask. Fab writer
@wlechols
(in Thailand!) unscrambles some of this bizarre story: 'Russiagate' guppy caught in Pattaya sex class dragnet | Bangkok Post
bangkokpost.com/opinion/opinio…
SCOOP: Russian FSB agent attended Nastya Rybka's "sex training" in Thailand, where Deripaska's chatty escort was arrested. A witness claims a Russian FSB agent was "videotaping everything and clearly anticipated the moment of arrest which he knew about." Read👇
@KirkseniyaSF
Nastya Rybka 🐟is bubbling up in the US press: More on the sex worker arrested in Thailand after
@Navalny
suggested she had evidence of Trump-Russia election collusion. Deripaska sued, she's wants asylum in US & well…just read
@HayesBrown
.
buzzfeed.com/hayesbrown/thi…
The wildest part of the Rybka fish tale 😬is that x FSB spy head Patrushev just happened to fly to Thailand🤔and wants to take them back to Russia. A witness: "Nastya had an affair with Deripaska for over a year, she knows important things. They don't leave such witnesses alive."