UK Gov wants to remain part of some EU agencies to shape common rules. But will this be enough? The answer is no.
See thread below to find out why.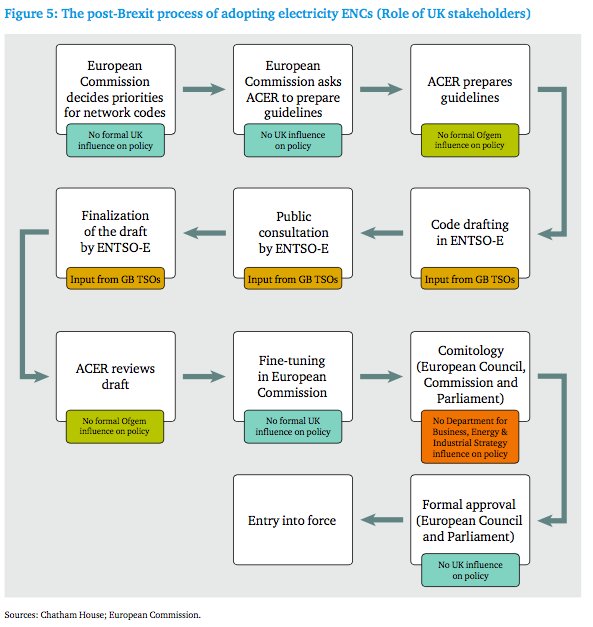 Take the example of electricity network codes. These codes are essential to manage the European electricity grid that spans across Europe, not just the EU. Lots of actors are involved in designing them.
1.
European Commission decides on policy framework - no UK gov influence.
2.
European Commission then asks ACER (an EU agency comprising of national energy regulators) to come up with guidelines. Ofgem would become an observer (like Norwegian regulator) - no vote.
3.
Transmission system operators (like National Grid) sitting in ENTSO-E, a European association, then come up with design. National Grid would continue to participate, but its influence would be reduced (it's the same for all system operators that are not from EU member states).
4.
But designs can be tweaked in ACER and during Comitology process (think back and forth between EU Commission, EU Parliament and EU Council). No vote for Ofgem; UK Gov excluded.
5.
What could be done to increase UK influence? UK Gov should push to reform ACER so that national regulators from non EU member states have a vote. But even then, UK overall influence would be reduced.