For
#IWD2018
a look at why Prime Minister Modi's
#BetiBachaoBetiPadhao
(Educate girls to Save them) program will not stop India's mass
#femicide
until these issues are addressed. Link & THREAD.
opendemocracy.net/5050/rita-bane…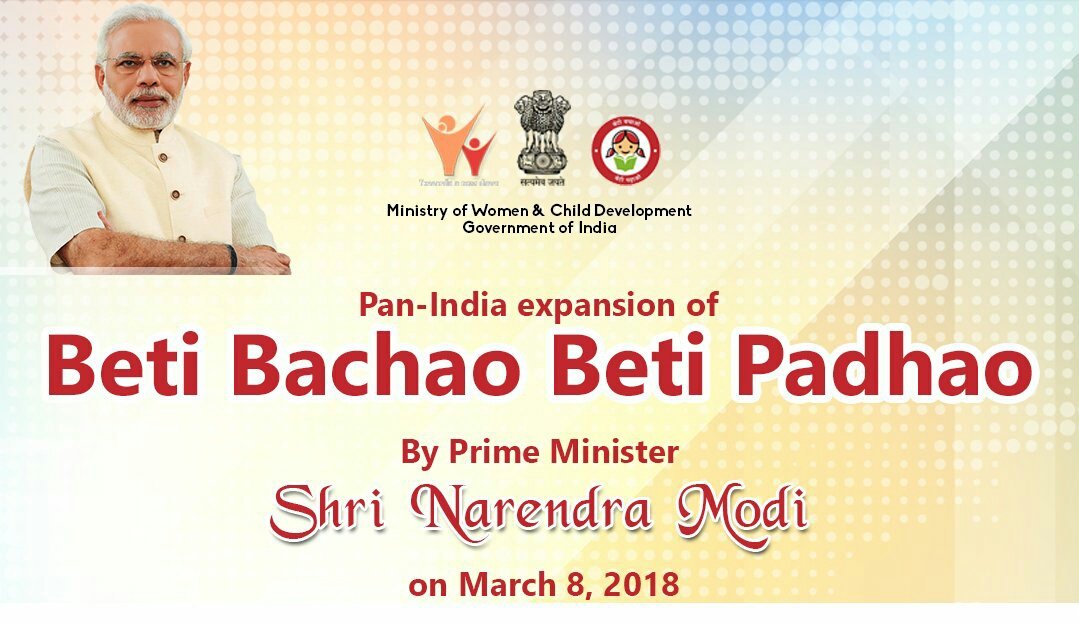 1/
Prime Minister Modi's 'Beti Bachao, Beti Padao' (Save the Girl, Educate the Girl) programme, launched in January 2015, was the first time since India's independence in 1947 that the Indian government had raised the issue of female genocide in a public campaign.
2/
British census data in the 18th century had attributed India's skewed
#sexratio
to female
#infanticide
and other forms of
#femicide
, such as sati, but after independence subsequent governments remained bizarrely indifferent to the issue even as it reached epidemic proportions.
3/
However PM Modi's
#BetiBachaoBetiPadhao
initiative was all the more surprising, given that the State of Gujarat had recorded the lowest Child Sex Ratio (CSR) for
#girls
under his stewardship as state minister.
4/n
The biggest problem with this project is it attributes
#femicide
of girls to poverty and
#illiteracy
. But As India's recent census data of 2011 shows, the CSR which is the ratio of girls to boys from birth to 6years, is best among the poorest and least educated communities.
5/n
Data shows the sex ratio for girls in India gets worse in proportion to increases in wealth and education. The wealthiest states have a CSR of 850 and below, much lower than the national CSR of 914 in the 2011 census, itself the lowest since India's independence.
6/n
This correlation between increase in wealth and a corresponding increase in the rate of
#femicidal
killing of girls in the 0-6years age group is repeated across the spectrum in neighbourhoods, districts, villages, cities and states.
9/n.
#BetiBachaoBetiPadhao
campaign is well-funded but being unthought out & unstrategic it is a massive waste of public funds and sadly, also compromises the lives of millions of girls in India.
#IWD2018
10/n
The tree planting project of the
#BetiBachaoBetiPadhao
campaign so the poor can harvest these trees to pay
#dowry
is senseless. Encouraging the custom of dowry, the very factor contributing to female genocide, contradicts the campaign's aims.
11/n. If the aim of the govt's
#BetiBachaoBetiPadhao
is to stop the mass
#femicide
of girls under 6yrs, then it must focus on the educated middle and upper classes, where census data shows child
#sexratio
to be the worst & ensure LAWS are implemented. That's the only solution.