Re Facebook-alytica-omni-shambles-gate...

Facebook left its API wide open, and had no control over personal data once those data left Facebook.

But there is a wider story coming: (thread...)
Every single big website in the world is leaking data in a similar way, through "RTB bid requests" for online behavioural advertising
#adtech
. 2/12
Every time an ad loads on a website, the site sends the visitor's IP address (indicating physical location), the URL they are looking at, and details about their device, to hundreds -often thousands- of companies. Here is a graphic that shows the process. 3/12
The website does this to let these companies "bid" to show their ad to this visitor. Here is a video of how the system works
In Europe this accounts for about a quarter of publishers' gross revenue. 4/12
.
Once these personal data leave the publisher, via "bid request", the publisher has no control over what happens next. I repeat that: personal data are routinely sent, every time a page loads, to hundreds/thousands of companies, with no control over what happens to them. 5/12
This means that every person, and what they look at online, is routinely profiled by companies that receive these data from the websites they visit. Where possible, these data and combined with offline data. These profiles are built up in "DMPs". 6/12
Many of these DMPs (data management platforms) are owned by data brokers. (Side note: The FTC's 2014 report on data brokers is shocking. See
ftc.gov/reports/data-b…
)
There is no functional difference between an
#adtech
DMP and Cambridge Analytica. 7/12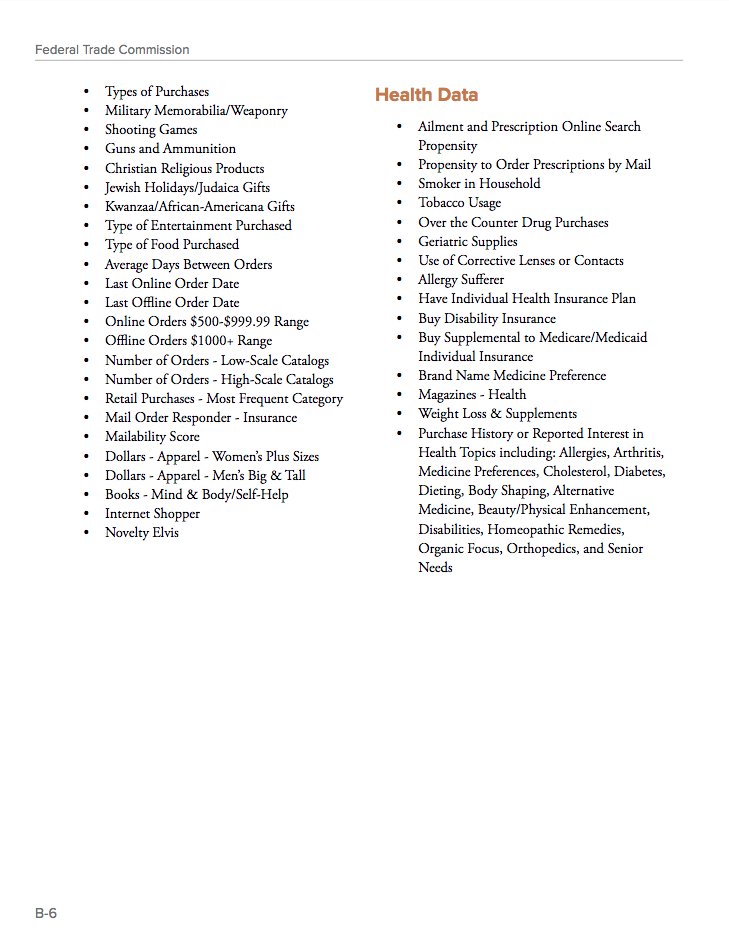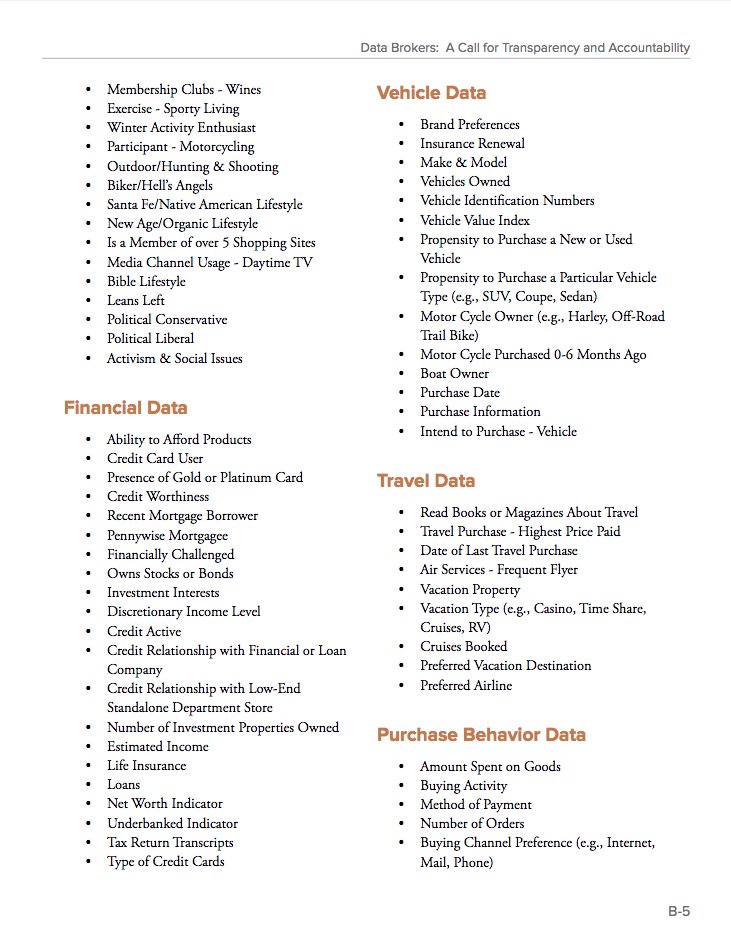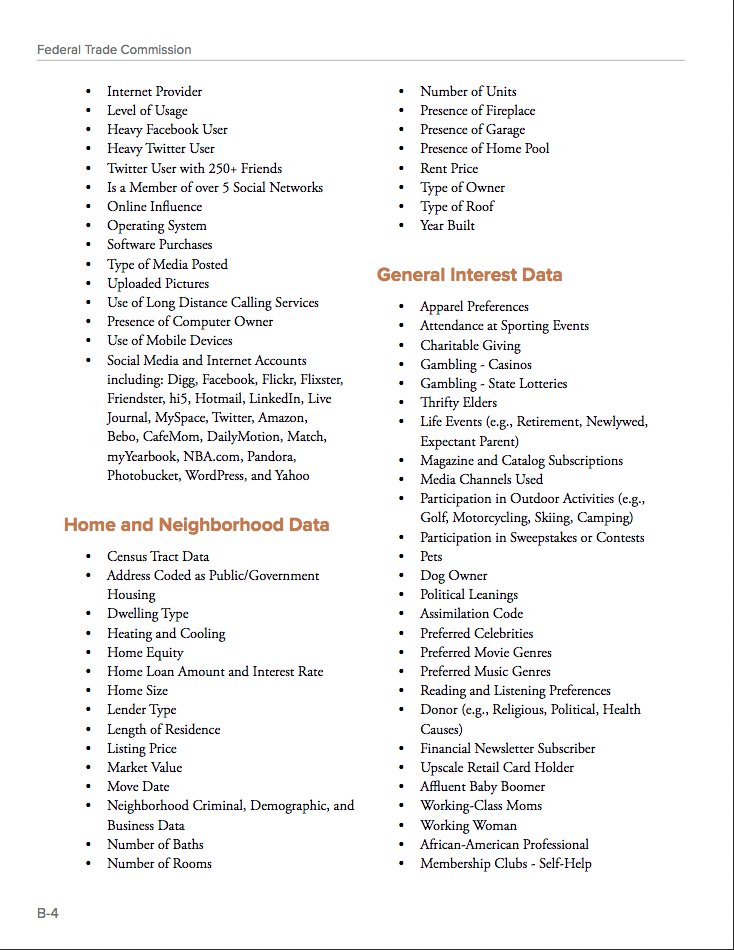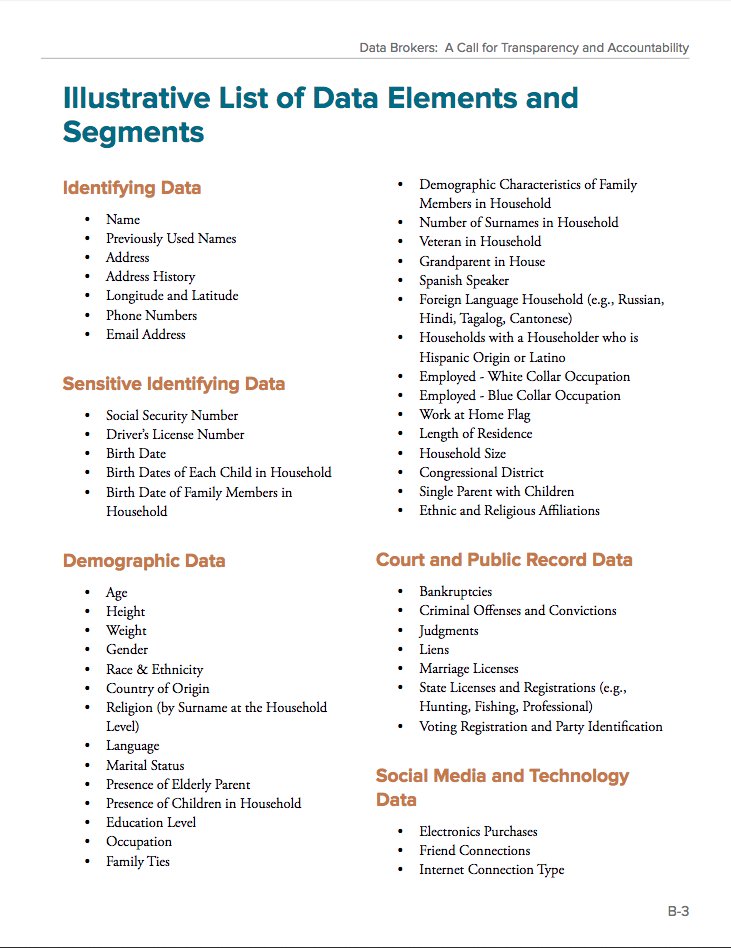 None of this will be legal under the
#GDPR
. (See one reason why at
pagefair.com/blog/2017/unde…
).
Publishers and brands need to take care to stop using personal data in the RTB system. Data connections to sites (and apps) have to be carefully controlled by publishers. 8/12
So far,
#adtech
's trade body has been content to cover over this wholesale personal data leakage with meaningless gestures that purport to address the
#GDPR
(see my note on
@IABEurope
current actions here
pagefair.com/blog/2018/iab-…
). It is time for a more practical position. 9/12
And advertisers, who pay for all of this, must start to demand that safe, non-personal data take over in online RTB targeting. RTB works without personal data. Brands need to demand this to protect themselves - and all Internet users too.
@dwheld
@stephan_lo
@BobLiodice
10/12
Websites need to control
1.
which data they release in to the RTB system
2.
whether ads render directly in visitors' browsers (where DSPs JavaScript can drop trackers)
3.
what 3rd parties get to be on their page
@jason_kint
@epc_angela
@vincentpeyregne
@earljwilkinson
11/12
Lets work together to fix this. 12/12