(1)
Day 2 of the French state visit to the USA, April 2018.
A
#TeamTrump
#PhotoThread
like the others you can access via my pinned tweet. We have the best state visits, don't we folks?
#MAGA
#KeepAmericaGreat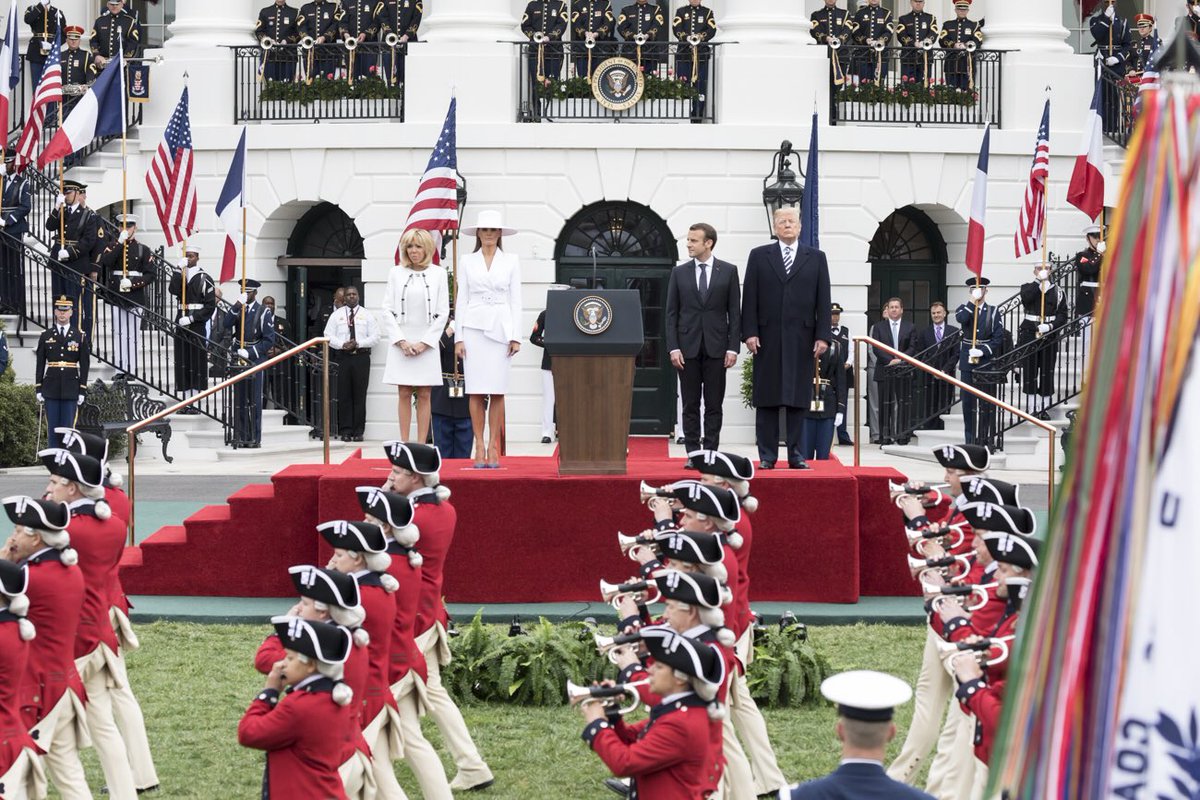 (2)
Trump and Macron are very tactile with each other and it's driving the media crazy! LOL. I just saw a video of Trump chatting with Macron and he picked a piece of lint off his jacket. The ultimate sign of love.😄
Video from earlier today:
(3)
Arrival Ceremony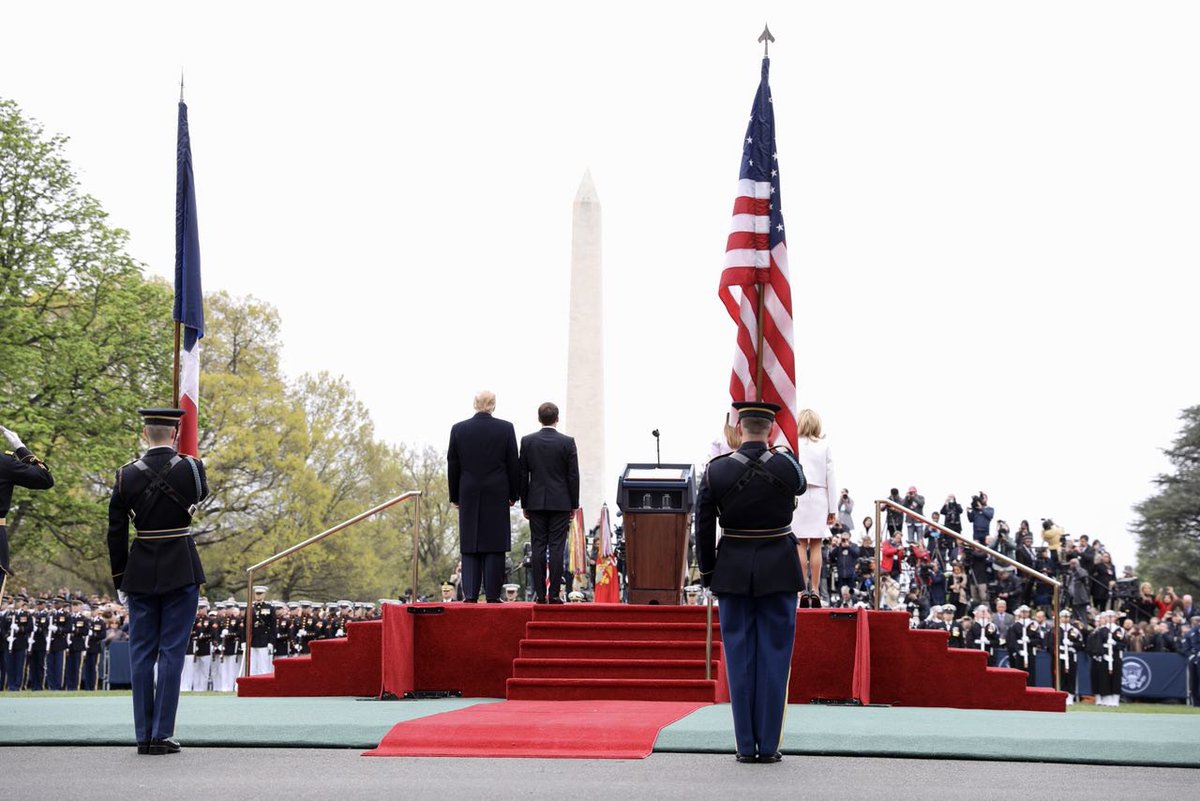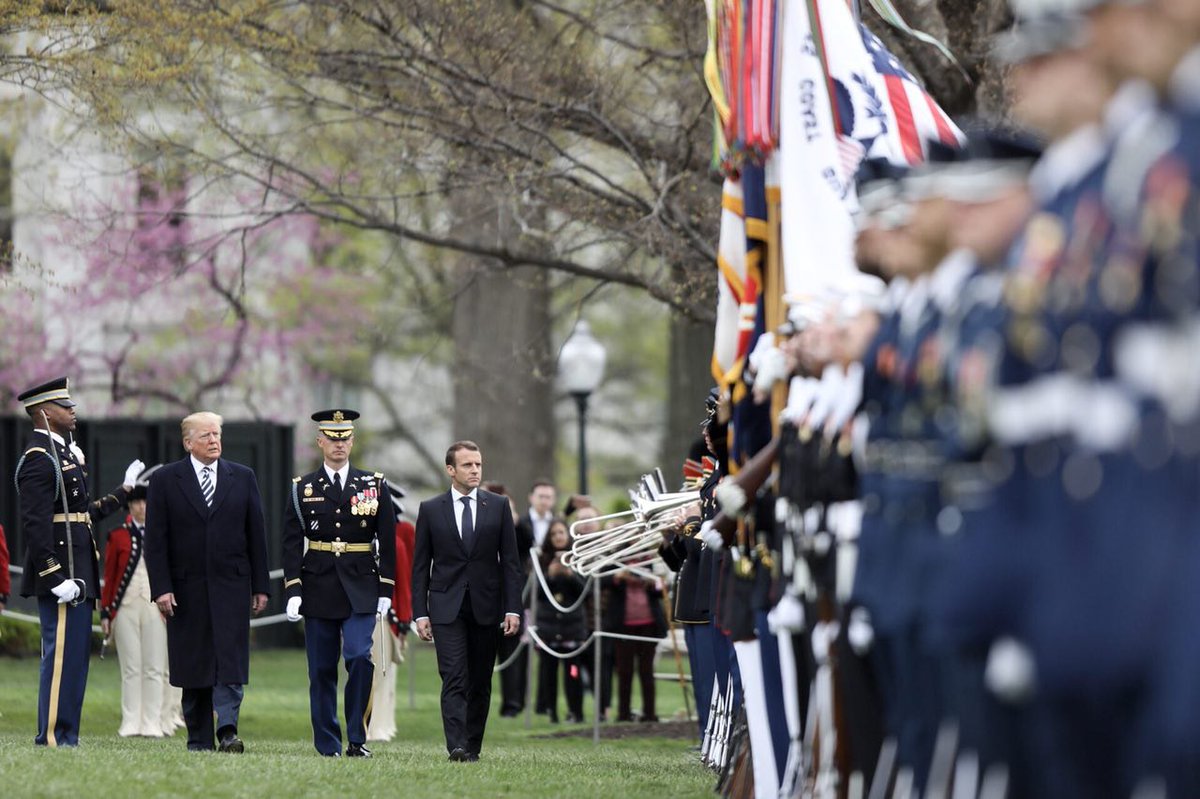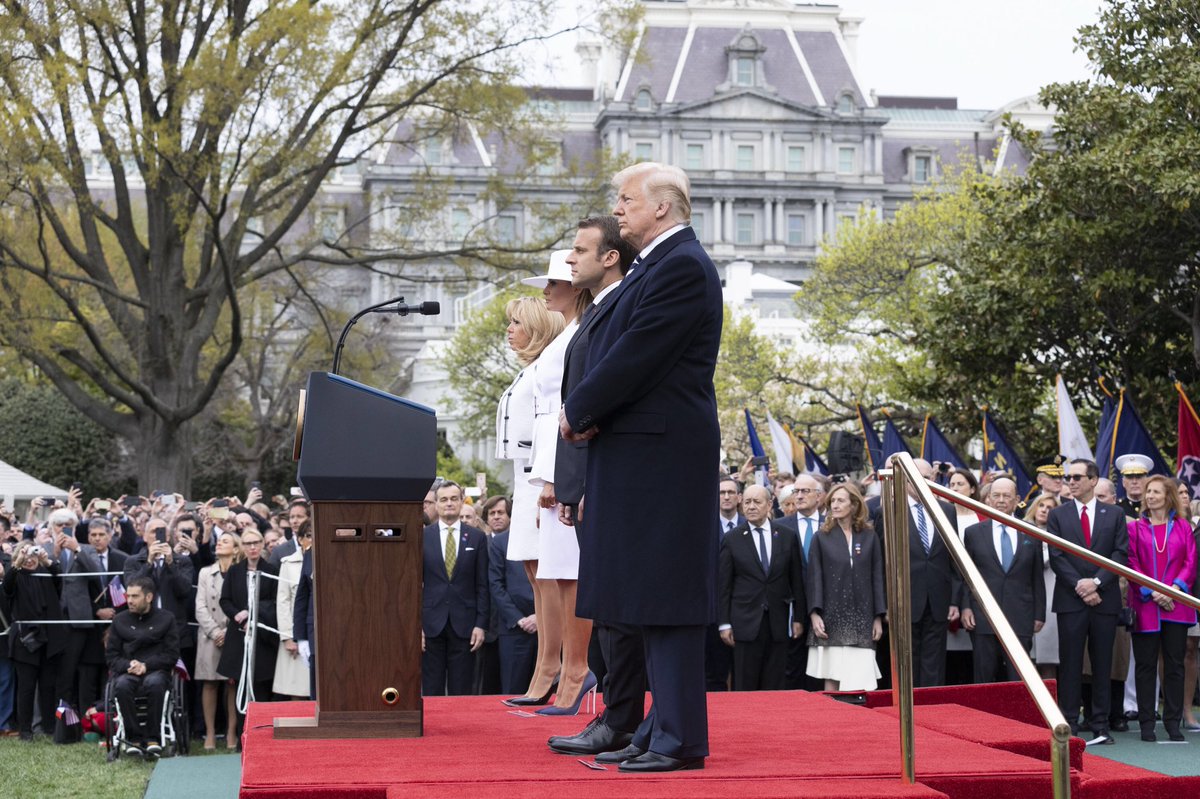 (7)
This is a good point. The French state visit arrival ceremony focused on the Marines, Army and Navy as it was history-themed but there were LEOs and others in uniform there, out of the spotlight, also reflecting on American values & saluting.
(9)
This thread will be: French visit Day 2:1, with several others to follow, ie 2:2, 2:3 and so on.
All links to these threads will be in the "regular"
#PhotoThread
for this week that is my pinned tweet.
Later they will all be easy to find at:
godlessnz.wordpress.com/2017/10/27/lin…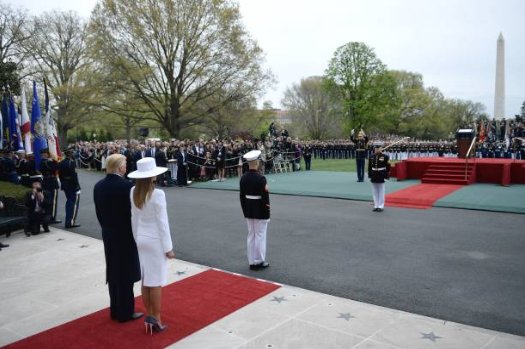 (10)
I ran out of superlatives to describe the visual and cultural elements of this French state visit, including the Arrival Ceremony on Day 2. I'll try to let the photos speak for themselves for a while.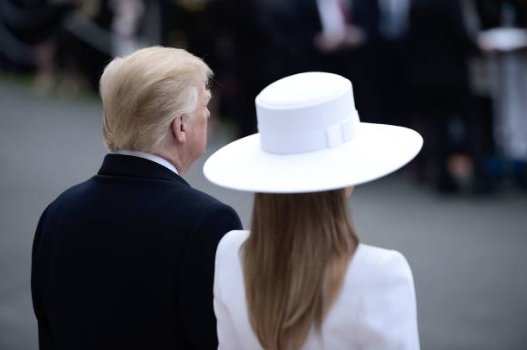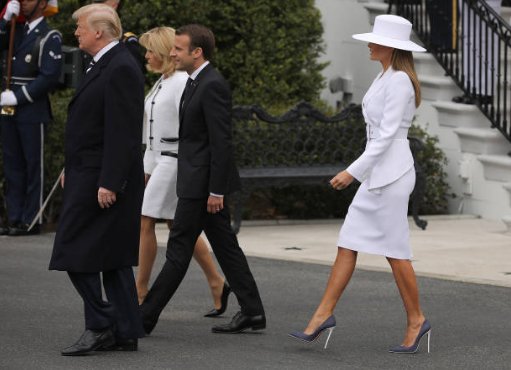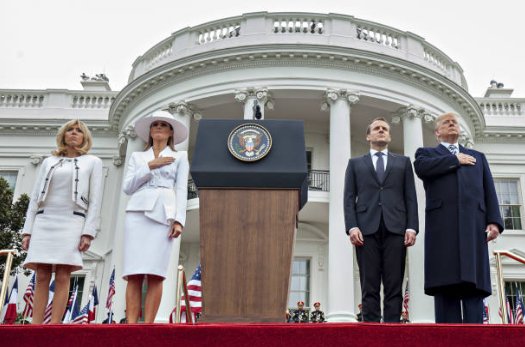 (11)
Both ladies are fashion superstars.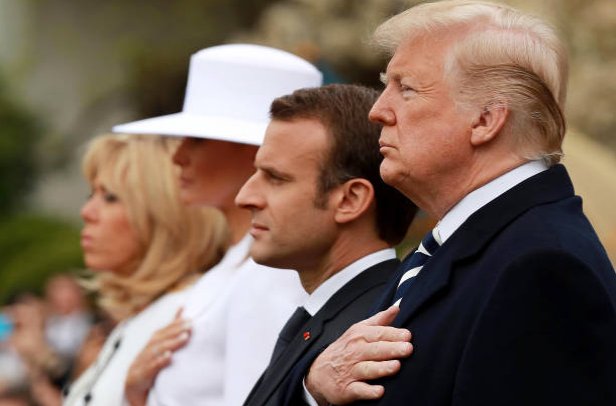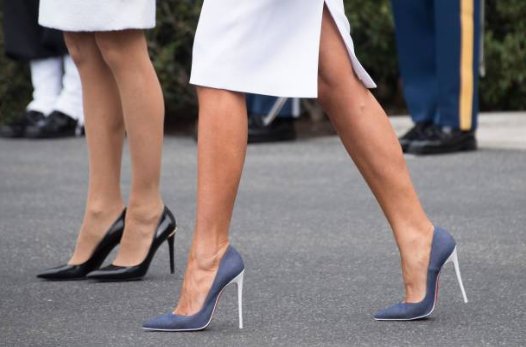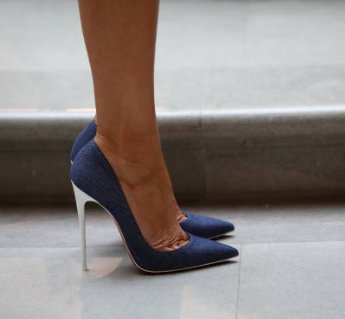 (12)
I watched this live. Haters use photos for their narrative but when watched in real time, this is a perfectly sweet, normal, brief kiss, and tbh I was impressed by how adept they were, lol. She titled her hat out of the way, perfectly timed.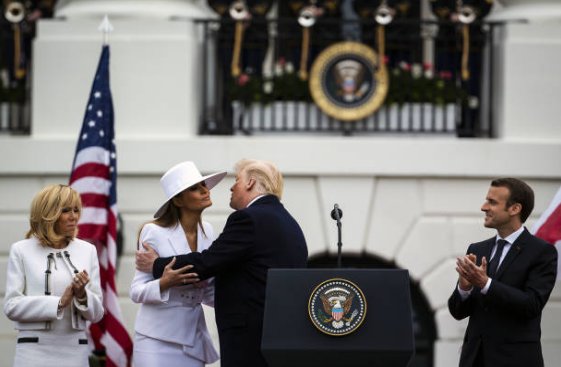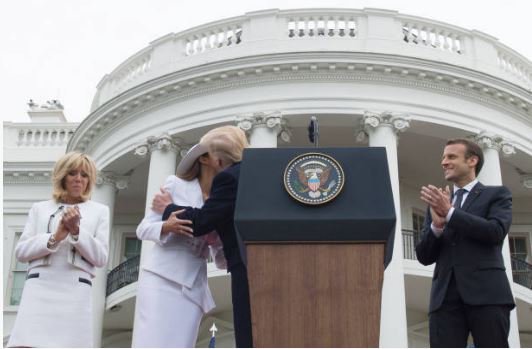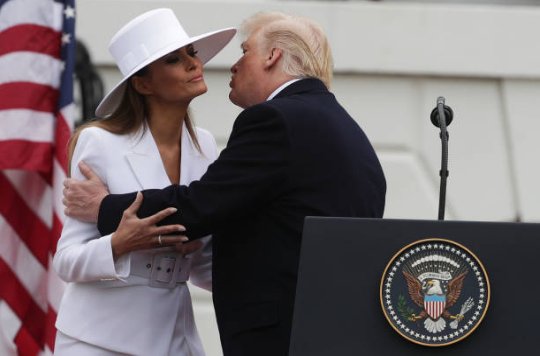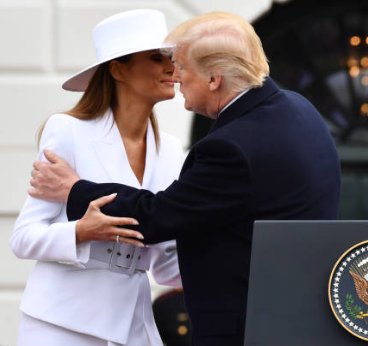 (13)
When Emmanuel Macron kissed Melania's hand it was a beautiful moment. I think Brigitte was taken a little by surprise and even she blushed at his very French romanticism. Melania is very familiar with French culture & speaks fluent French (+ 6-7 other languages.)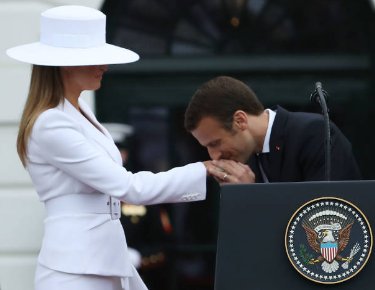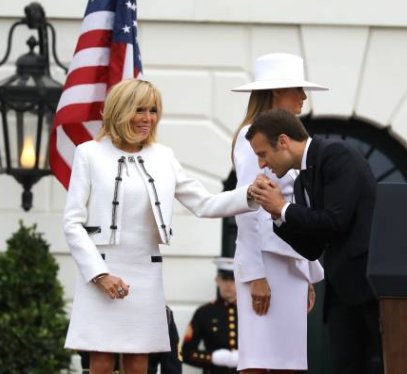 (14)
No idea what Macron's hand signals meant, must be a French thing. Brigitte wasn't yawning, she was blowing a kiss to the crowd. POTUS was so proud of the military and the sight before him, that all he could do was offer both hands. Cute.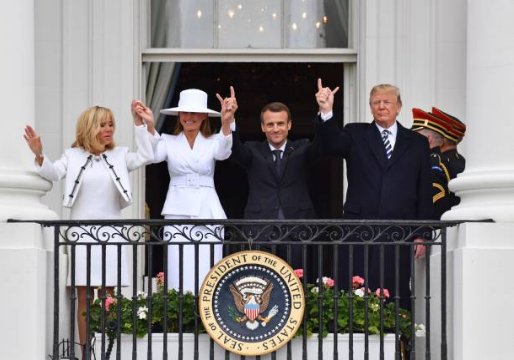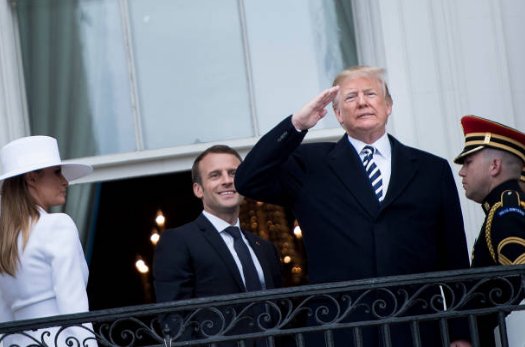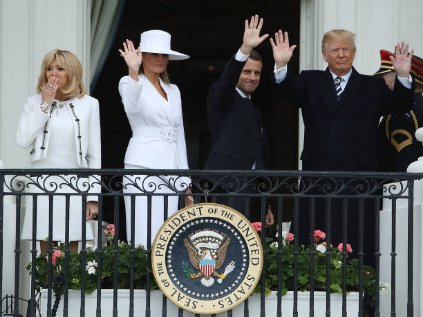 (15)
Wonderful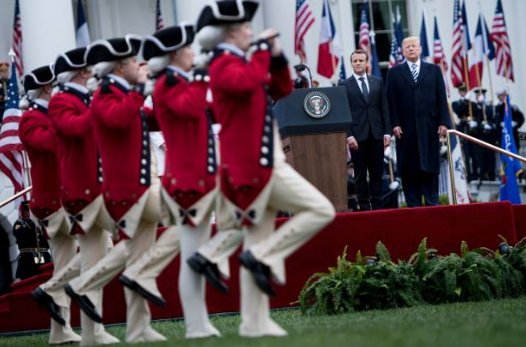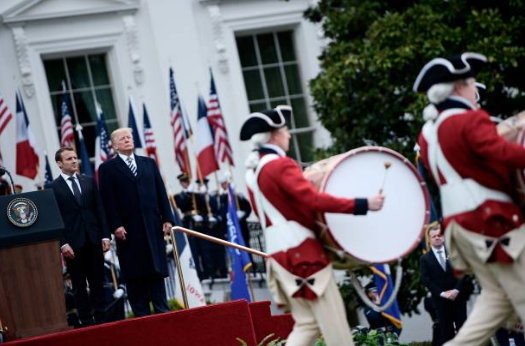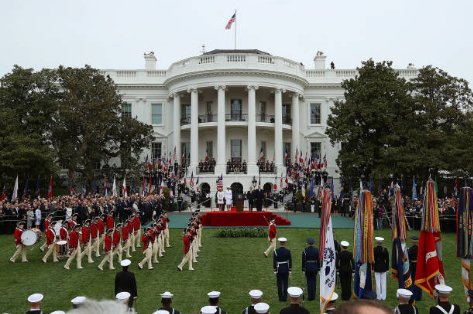 (16)
Patriots and friends.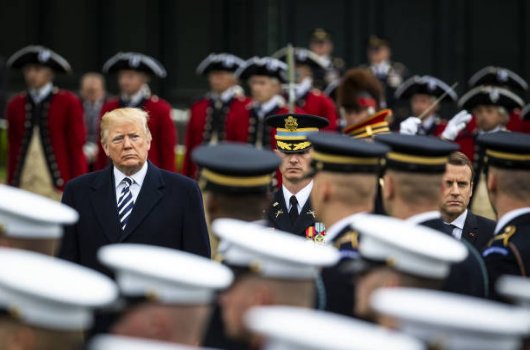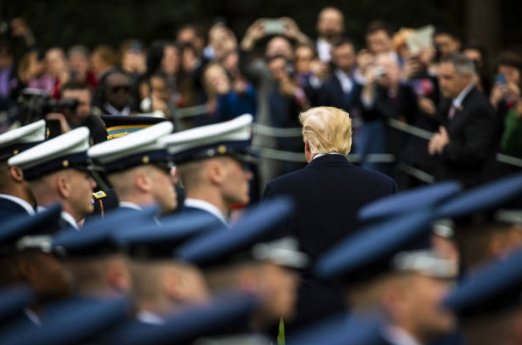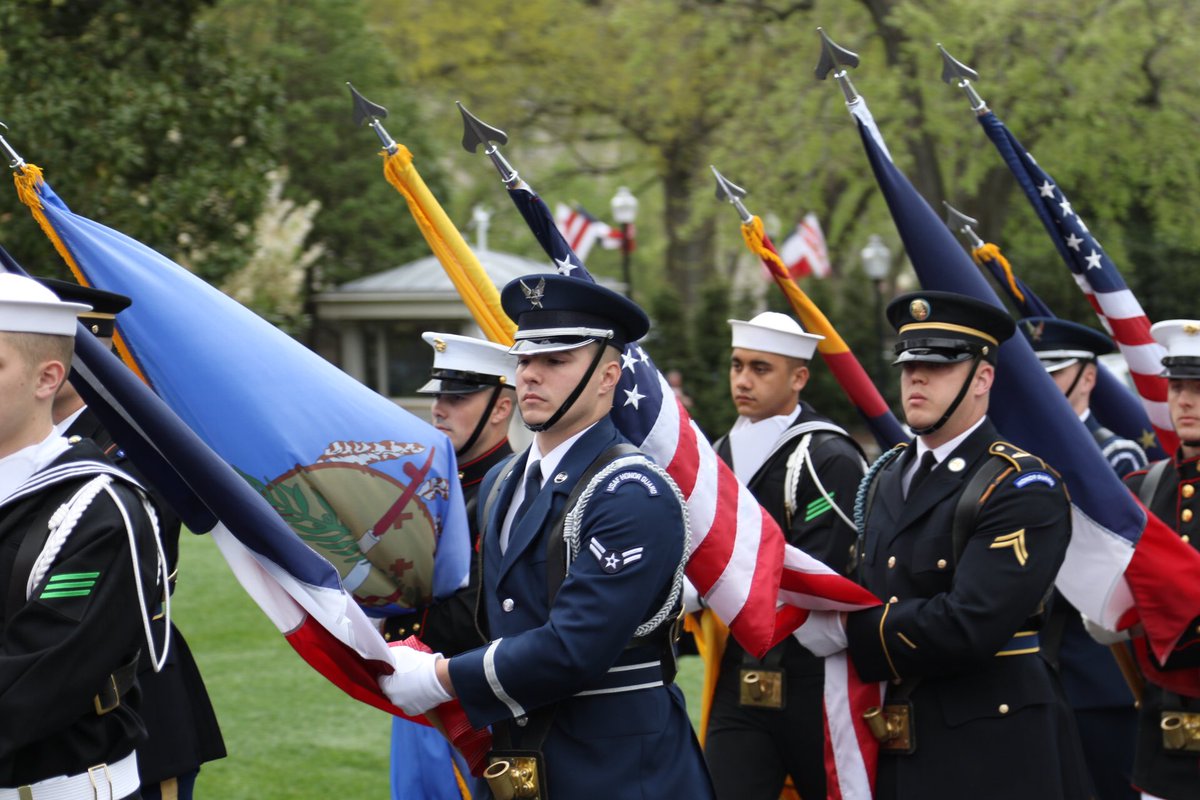 (18)
Gen Kelly, Wilburine, Ivanka, and Gen Dunford, who was in his dress uniform, a first for me. So classy.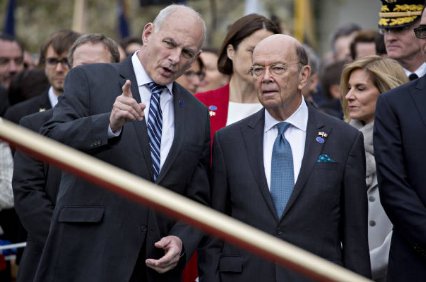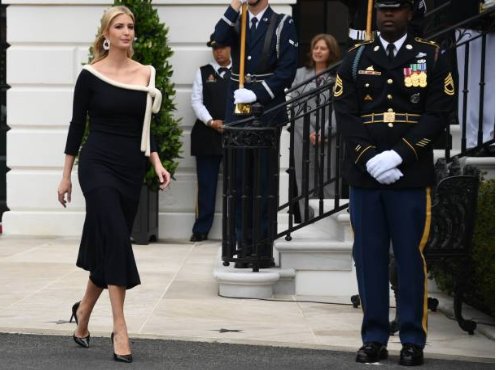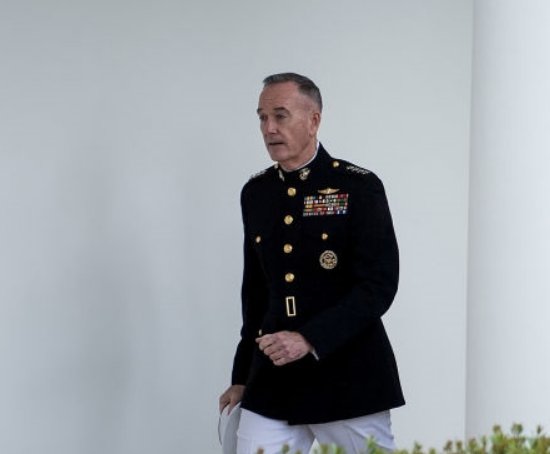 (19)
I think the lapel pins on Kushner and McGahn are designed to show guests who is on the American side. Another pin was worn by the French. The stars are also repeated in the decorations. They are on the concrete where the Macrons stepped out of their car.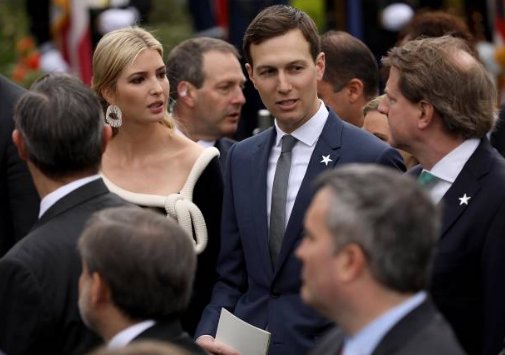 (20)
The public displays of affection between Macron and Trump on Day 2 were either incredibly cute or confusing/weird, depending on your political opinion, LOL.
There are so many CUTE photos of PDAs that I will make a thread just for them.
#MonAmie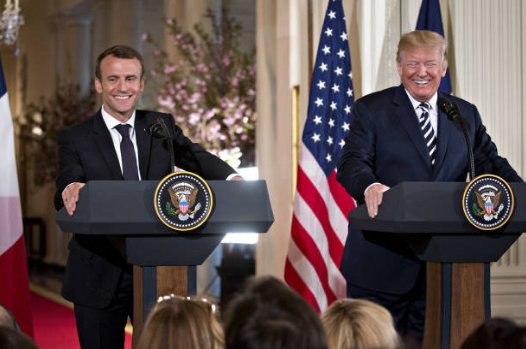 (21)
Rich pickings, these photos.
Thank you Melania Trump, style icon!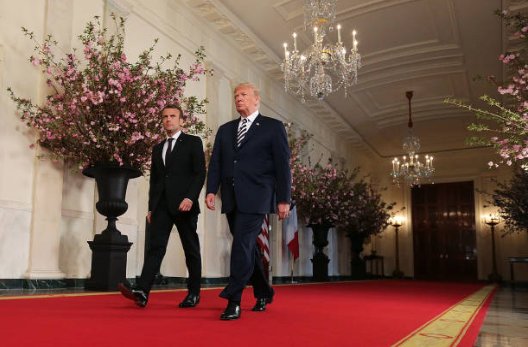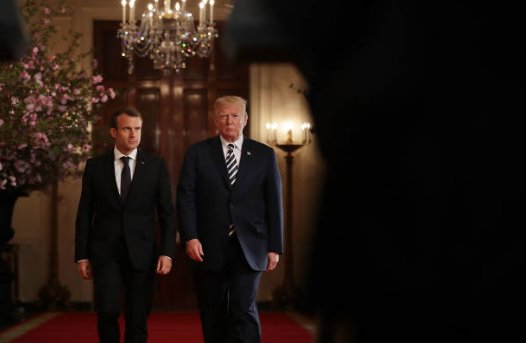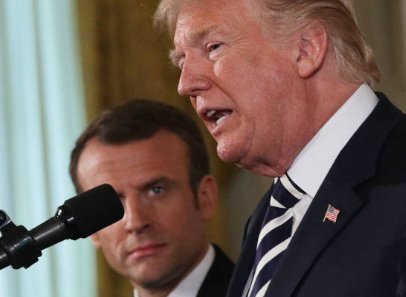 (22)
"Put it there."
❤️🇺🇸🇫🇷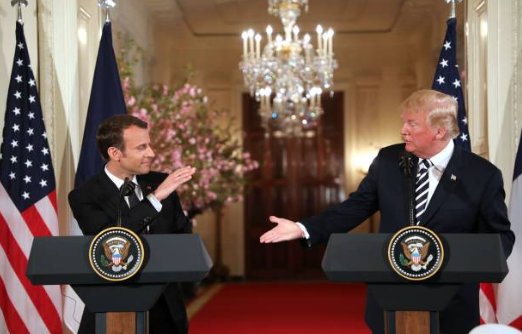 (23)
Press conference. Sarah Sanders doesn't have a negative look on her face, j/s. I think she is laughing. The number of people laughing and smiling throughout the day and evening was so nice to see. These guys deserve a celebration.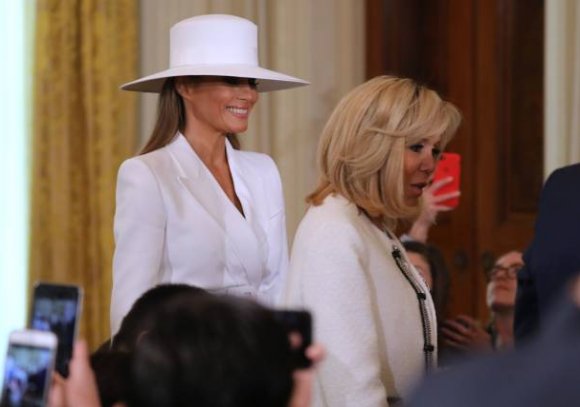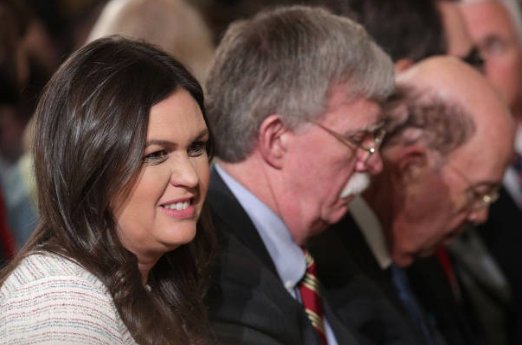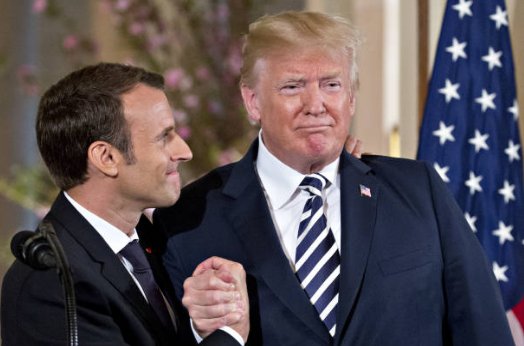 (24)
The ladies visited the National Gallery of Art... this kind of art is so French, these two love and appreciate good art, they bring publicity to the gallery's work, it's a win-win.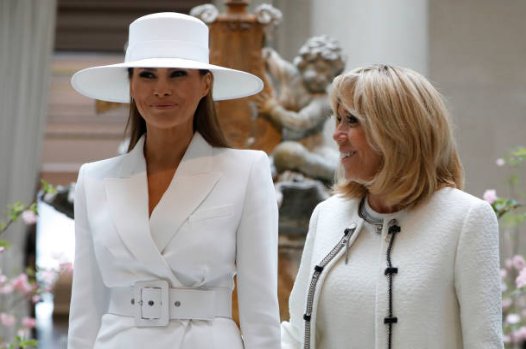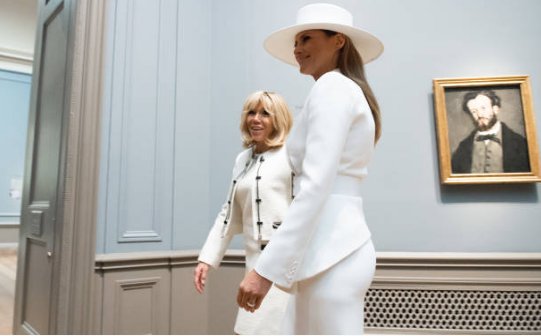 (25)
President and Mrs Macron also found time to visit the grave of JFK and Jackie Kennedy Onassis, whose father had French ancestry.
Macron's tweet with this photo said "Ask yourself every day what you can do for your country."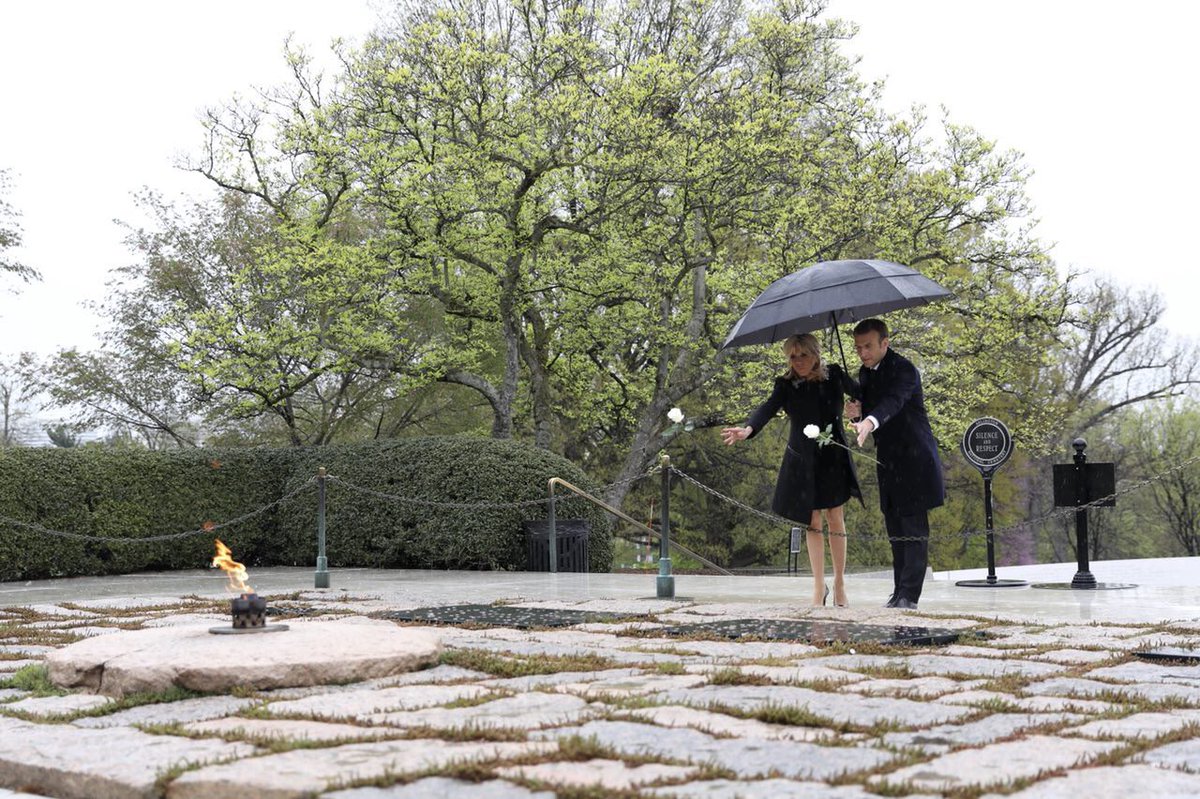 (26)
VP & Mrs Pence hosted a state luncheon in the Eisenhower Exec Office Building (part of the WH complex) for President and Mrs Macron.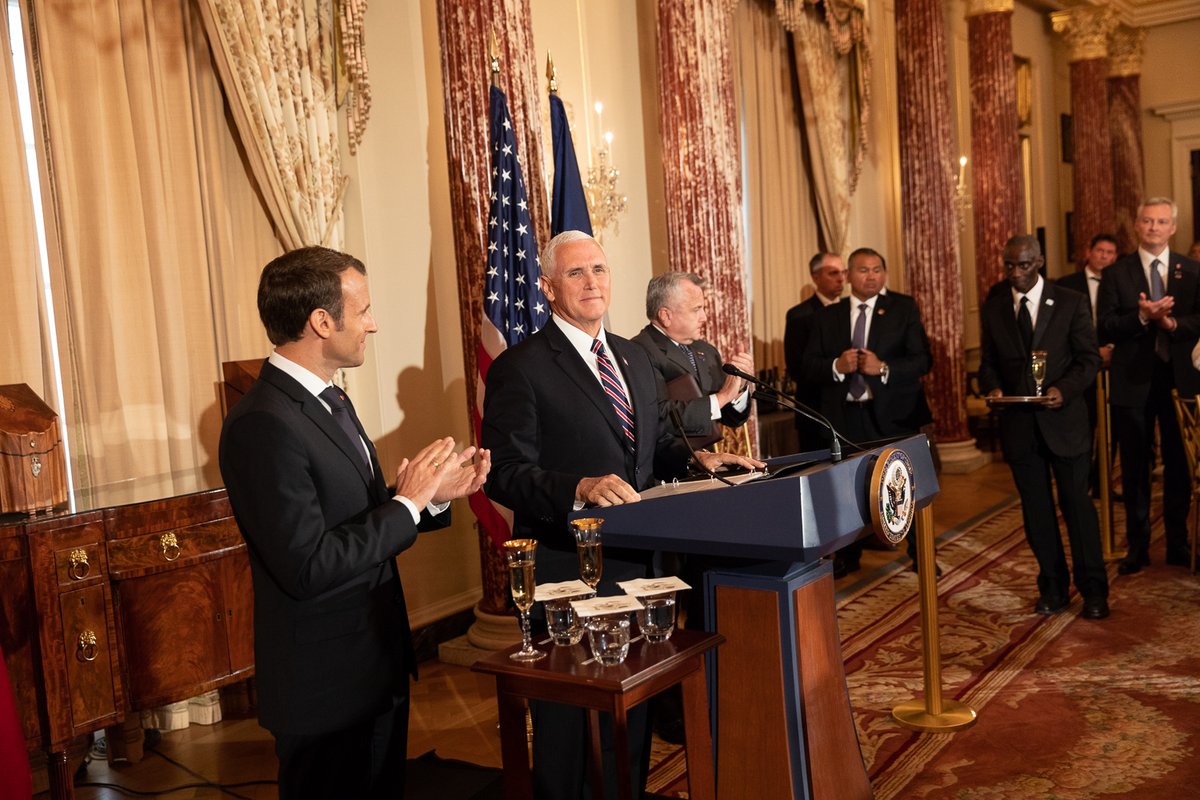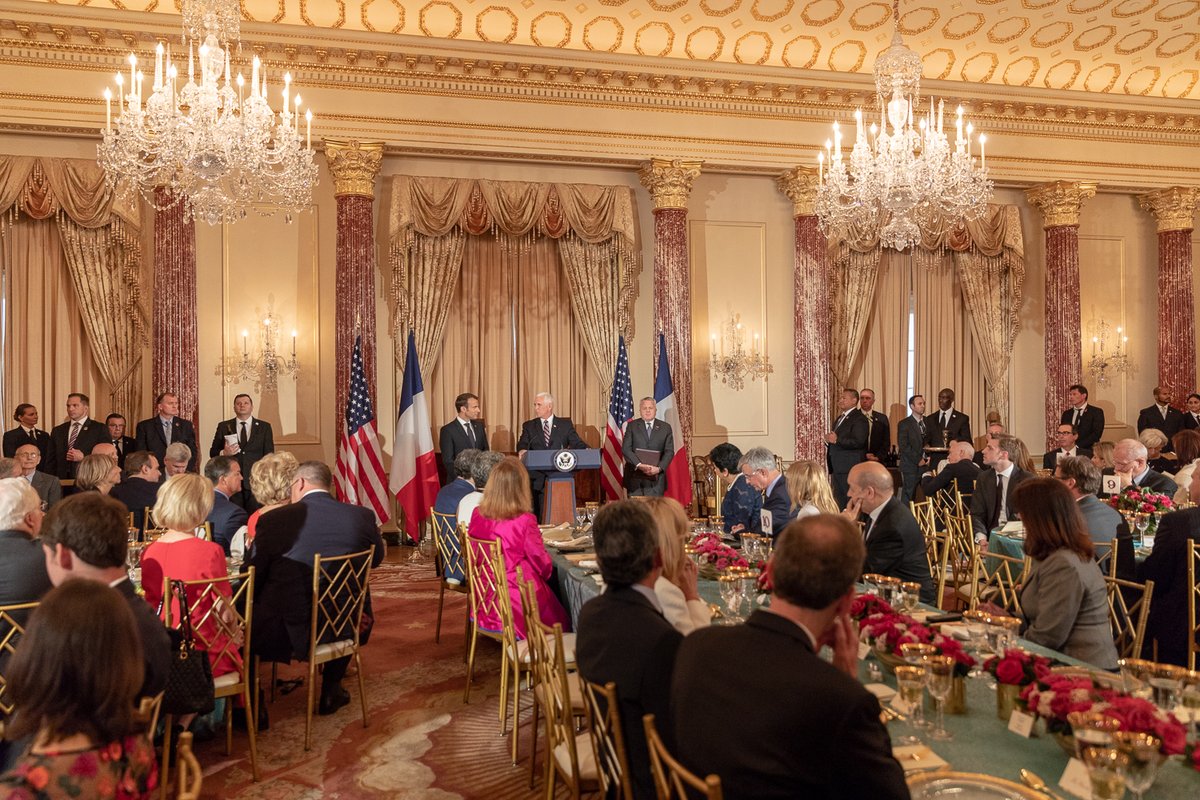 (27)
This is a very long photo so click on it to see the portrait of Teddy Roosevelt above the door. The Presidents are leaving a side room to, I think, go to their joint press conference.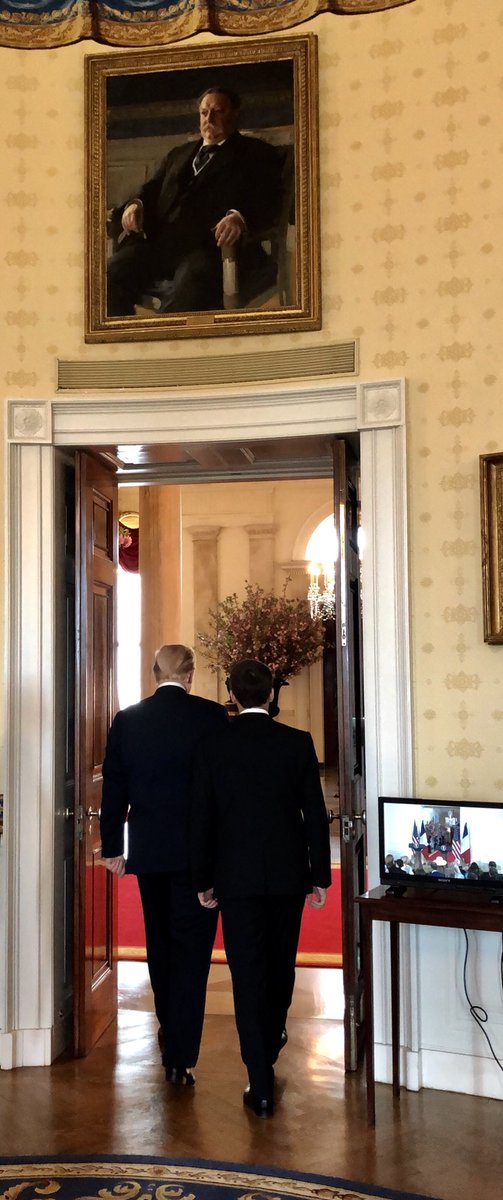 (28)
Behind the scenes: Servicemen and women wait for the next stage of the festivities. Cool umbrella.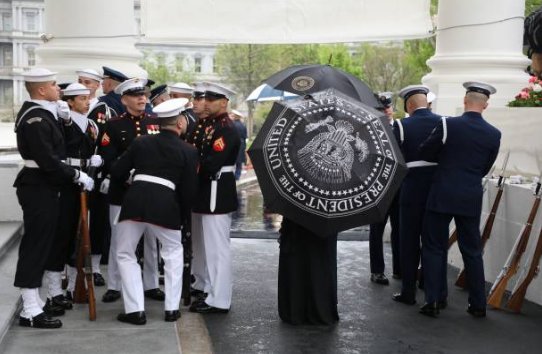 (29)
This all round visual feast is going to be a hard act to follow. But if anyone can, it's Melania.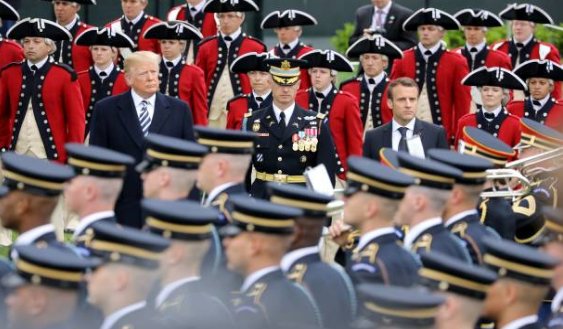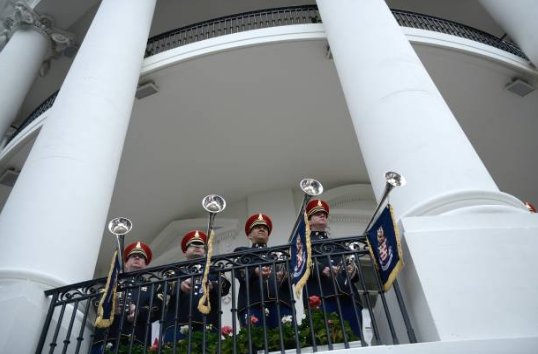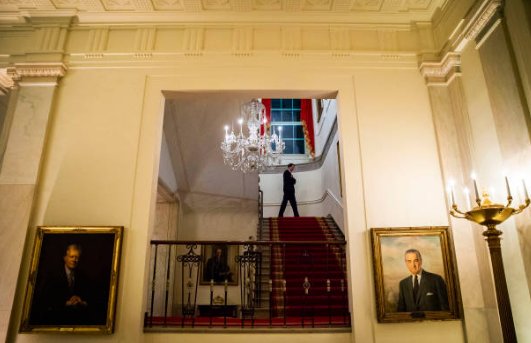 (30)
BTW, a certain former First Lady was there... just not as President.😄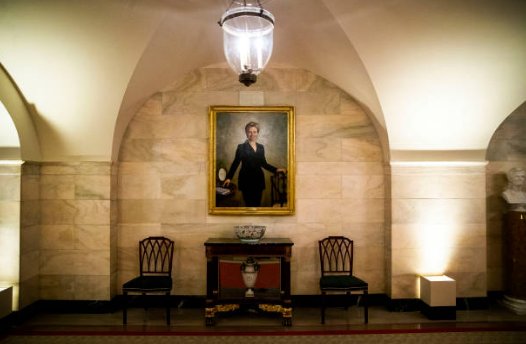 (31)
The above photo was taken by an MSM photog who probably should have left well alone. Media were allowed in the night before to view the rooms that were prepared for Day 2.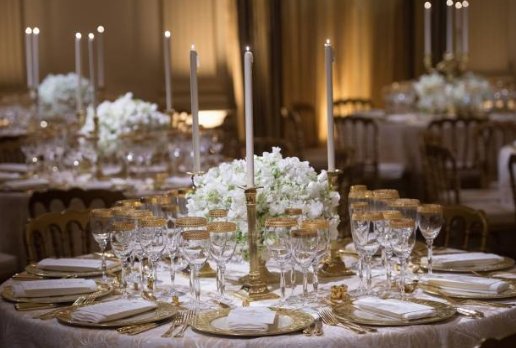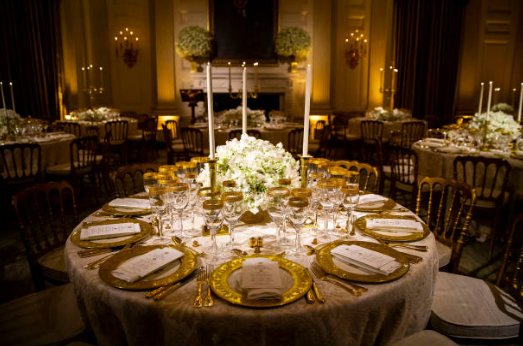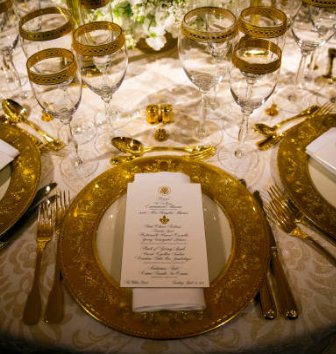 (32)
It's time to start on the PDA thread. Stay tuned.
END