Dear Kenyans,
@UKenyatta
's so-called "war on corruption" is actually a power grab. Rather than replace or reform the systems and laws that allow and incentivize the looting, he is substituting his personal will for them. It is crucial that we are not taken in by this duplicity.
Public officials "step aside" or are prosecuted, make wealth declarations or are vetted, not because the law or independent institutions require it, but because the President decrees it. This is just the latest chapter in the ongoing recreation of the Imperial Presidency.
That is why the news is full of stories of scandal and arrests and prosecutions but contains very little about reform. On the contrary, rather than fix IFMIS, which has been used to rob
@NYS_Ke
twice,
@UKenyatta
is now insisting that counties to adopt it. A-looter continua!
You do not hear much about the law on wealth declarations, for example, and why it does not work or proposals to fix it. Executive Orders are the way to go, we are told. Because what matters is not institutions and systems and laws, but rather the wishes of the President.
We must remember that this is the very thing we were fighting when we demanded a new constitution. And that from the start of his Presidency,
@UKenyatta
has been determined to turn back the clock and has constantly chafed at the constraints the constitution places on his office.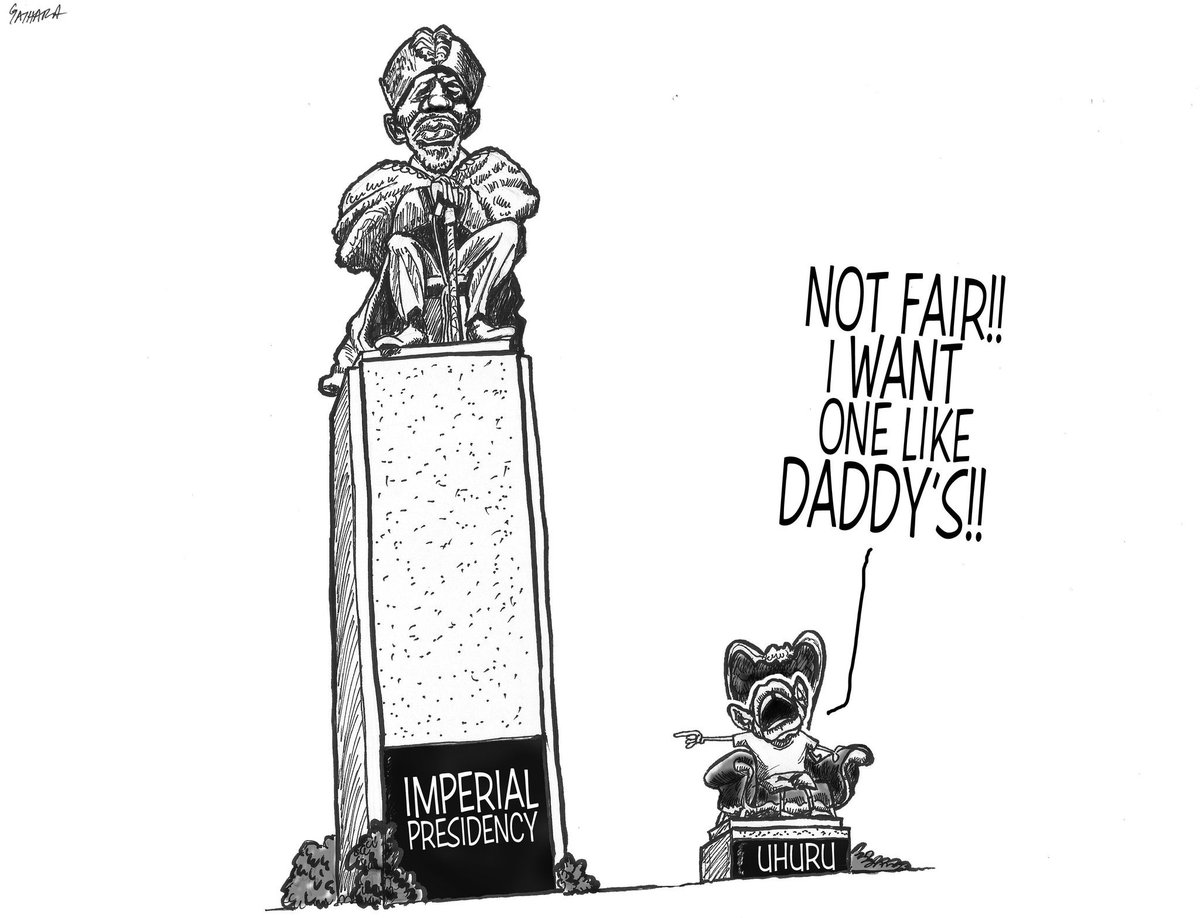 A true fight against graft will focus not just on personalities, but on the more important work of undoing the systems that it flourishes on. This was the work of independence - to undo the colonial state which originated and sustains corruption. That work remains unaccomplished.
mobile.nation.co.ke/counties/nakur…
Notice how there is no reporting about how the alleged land fraud was actually perpetrated, the systems that failed or enabled it, or about (the dearth of) any proposals to fix them. All KE media is interested is the optics, not the substance.
Sadly, KE media is very much complicit in the stealing. We must not forget that they gleefully pocketed public funds for running illegal
@PDUDelivery
ads during last year's election campaigns. Or that they continue to unquestioningly parrot official narratives about graft
Another reason to be sceptical of the so-called "war on corruption" is its selective nature. The crimes not being prosecuted are just as telling as those that are.