TWEET THREAD (1/8) 📢 OUR NEW RESEARCH on voter purges — when election officials remove names from voter registration lists — has alarming findings, with major implications for the integrity of our
#democracy
:
bit.ly/2O3bCAw
(3/8) Purge rates have increased more in states that, due to their history of
#racialdiscrimination
, were previously subject to federal "preclearance," a practice that ended with the 2013
#SCOTUS
decision Shelby County v. Holder.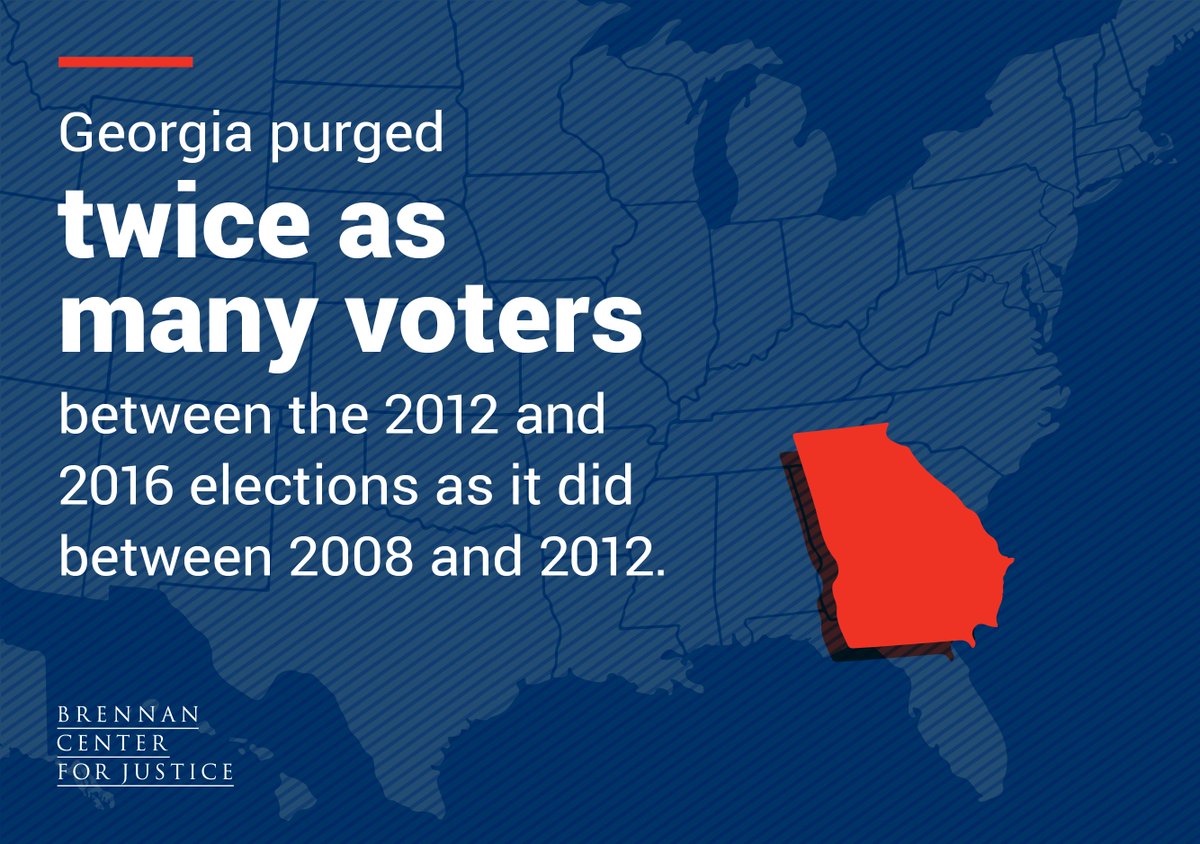 (4/8) Since 2013, eight states have either engaged in illegal purges or used purge policies that violate federal law.
nyti.ms/2O2V9ML
(5/8) Some states are using notoriously unreliable databases to flag potentially ineligible voters. One of the most prevalent, Crosscheck, is run by the official who formerly headed President Trump's "Voter Fraud" Commission.
(6/8) A new set of activist groups is pressing for aggressive purges by hauling local election officials into court, claiming that their purge practices aren't zealous enough.
(7/8) We propose these recommendations:
✅ enforce the protections in the National Voter Registration Act
✅ set state-level purging standards that provide additional protections
✅ pass automatic voter registration