Since last night:
- Saudi authorities give their students in Canada one month to leave Canada (!)
- Saudi foreign ministry saying that now Saudi Arabia has a right to "interfere in Canadian affairs"
- Saudi-owned media calling out Canada's human rights record (!)
Saudi owned
@AlArabiya
is calling out Canada's persecution of prisoners of conscience, pointing to the case of Holocaust denier and Nazi sympathizer Ernst Zundel (!), who hasn't been in Canada anyway since getting extradited to Germany in 2005. Also he died last year.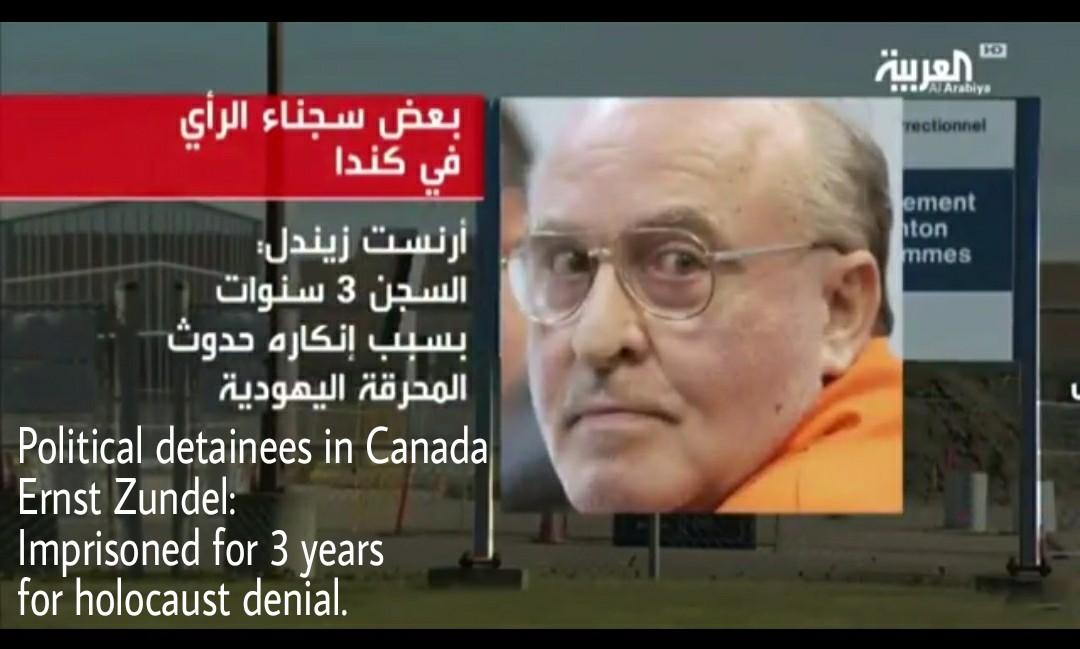 @AlArabiya
The same Saudi-owned channel is running reports about how Canada needs to improve its prison system to bring them up to international human rights standards
@AlArabiya
Btw, to everyone weirded out by this - yes it's crazy but it's also the new normal within the Arab world since the failing of the Arab Spring. You're just being made aware of it now because the sewers have overflown. Our sympathies to you, but to millions this is daily reality.
Saudi government-friendly influencers are on about Canada's human rights violations, including "ethnic cleansing", "homelessness", and murdered women or something.

Guy on Saudi TV: "Canada treats its native population like [Myanmar treats] the Rohingya". Other guy agrees and says "Yes it also has the highest suicide rate".
Saudi major-general Abdulrahman Al Qahtani appears on Saudi television show, accuses Canada of supporting terrorism
Saudi Arabia is very worried about Native Americans, and is championing the Quebec independence movement
Guest "expert" on Saudi television: Canada had the world's highest rates of persecution of women
So according to Saudi-owned
@AlArabiya
, other Canadian prisoners of conscience include
@jordanbpeterson
and
@denisrancourt
, "arrested due to their political beliefs"

This "Canadian human rights violations" infographic by Saudi-owned
@AlArabiya
says "75% of all prisoners died before their trial between 2015 and 2017"

@AlArabiya
As I close this thread for today, here's a reminder that the reason the Saudi regime went bonkers is because Canada publicly asked for the release of women's rights activists arrested on spurious charges. Here's more about the most recent arrests.
amnesty.org/en/latest/news…
This thread may have made you laugh, but there's nothing funny about what the Saudi regime is doing to Saudi women's rights activists. These are amazing, courageous women and men and they deserve your support. Learn more at
@SwSaudiFminists
.
@SwSaudiFminists
Last note: Saudi Arabia is full of talented, intelligent women and men, but they're either silenced, jailed, exiled, or locked out of the country's decision making. This thread says nothing about the caliber of the Saudi people, but it says a lot about the nature of tyranny.
Many have asked for the source of the screen shots above, well here it is