Foreign Minister Chrystia Freeland and globalist George Soros relationship goes back as far as 1990
Think about that. She was 20 years old. She was groomed her entire life for this. This globalist traitorous government has been in the works at least this long.
#cndpoli
#NAFTA
It's come to my attention that
@anna_938
is responsible or recording this critical vid! Thanks so much Anna you are a great patriot & truth researcher!
I highly recommend everyone give Anna a follow for high quality illuminating tweets!
"Trudeau is dragging out NAFTA negotiations because he thinks a long fight with Trump will help him politically"
As directed by Soros, Obama, Clinton & The EU.
#cdnpoli
#NAFTA
bit.ly/2LwpFfx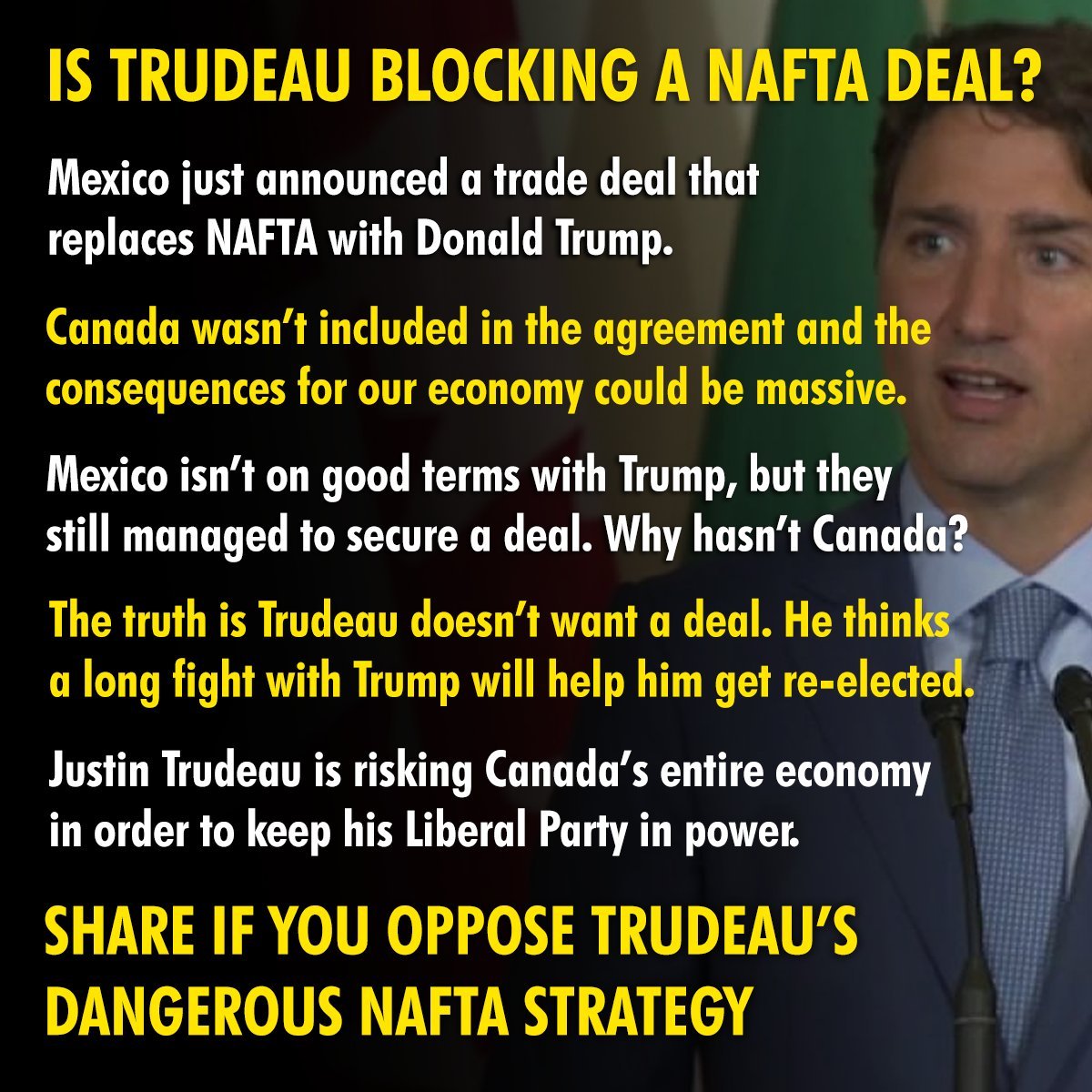 There's very little logical explanation here other than Trudeau govt is intentionally throwing NAFTA.
Scheduled for Trudeau on this day? Another PERSONAL day..."busy", sure.
Strategic anti Trump campaign for the election.
Power > Canadians
#Globalists
spencerfernando.com/2018/08/29/rep…
Trudeau refused Trumps call, now this.
Unimaginable incompetence or strategy?
Unnecessary discord w Trump admin = Soros, globalist cabal strategy.
No matter the cost to Canadians for Trudeau's anti Trump campaigning.
#TrudeauMustGo
#WakeUpCanada
Freeland's idea of "negotiating". Not the words/actions of a Foreign Minister & key negotiator who wants NAFTA success
"Hurt" feelings, globalist rhetoric & Dogma.
Welcomes back ISIS jihadis to "reintegrate" post art therapy & poetry...
#SorosGroomed
It's clear NAFTA hinging on dairy supply management...
@MaximeBernier
@AndrewScheer
A concession on dairy is one of the few cards Trudeau government has left to play at the bargaining table after U.S. & Mexico reached their own side deal Monday.
ctvnews.ca/politics/u-s-i…
This is Trudeau's Chief Advisor Gerry Butts. They go way back to their early twenties.

He is another Soros minion, globalist based hard liner - particularly on climate spinning.

…
Trump knows what Trudeau government is up to. He knows they are making NAFTA impossible in order to launch & weaponize their anti Trump 2019 election platform.