When Russian mafia boss Semion Mogilevich [linked to Manafort, Trump, Putin] tried to cut a deal with FBI/DOJ on his 2006 money laundering charges, Bruce Ohr refused. Ohr also helped revoke Oleg Deripaska's visa. Now he's a target of Trump.
#Maddow
nyti.ms/2MNxhiz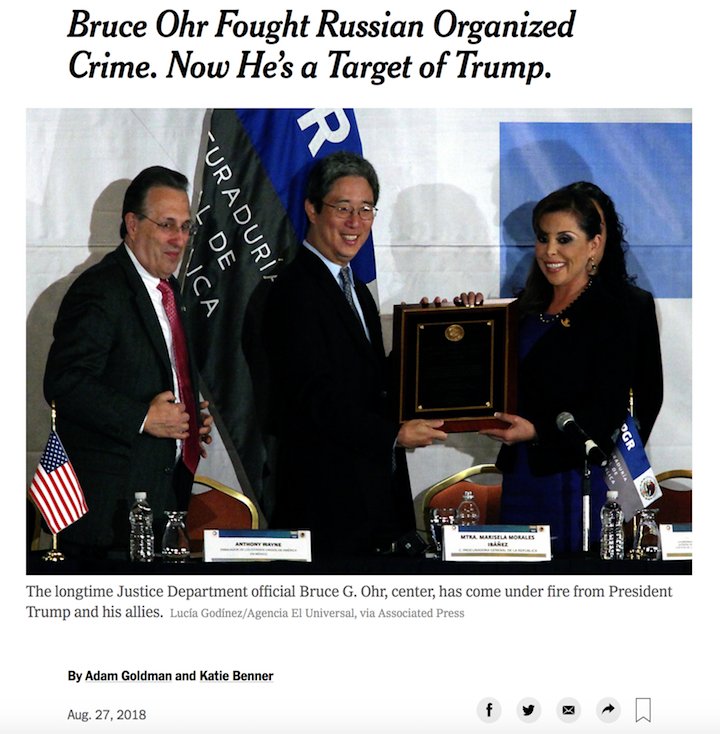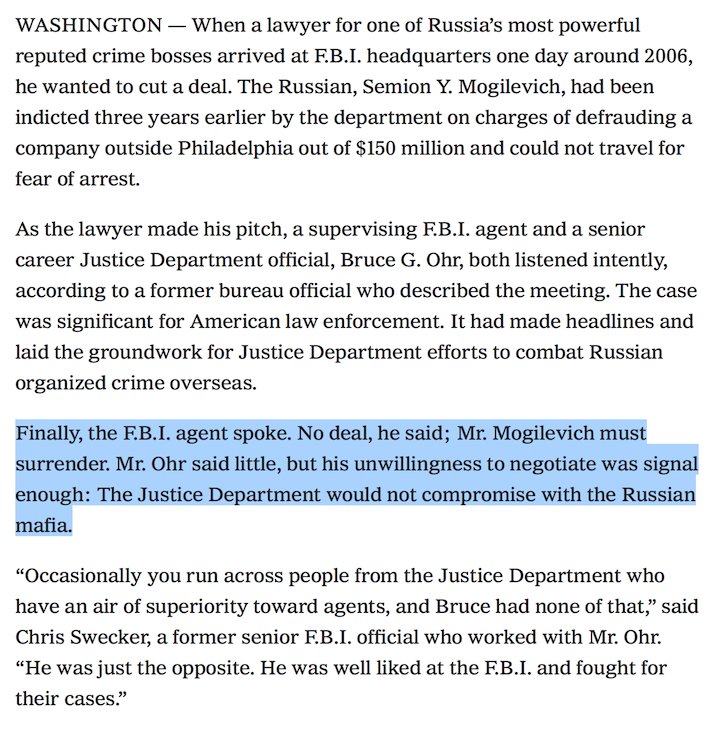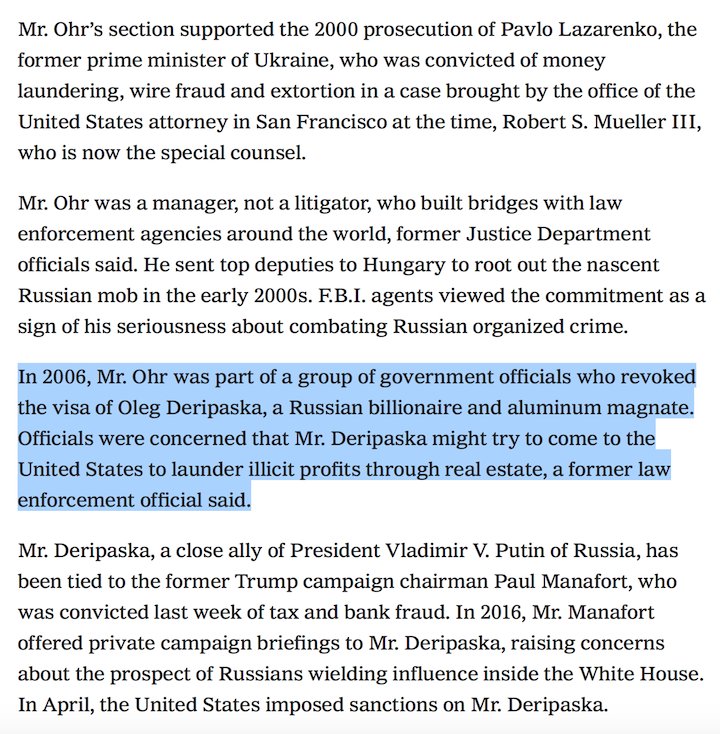 Recall, an earlier target of Trump's was ex-deputy FBI director Andy McCabe, who in 2003, became FBI supervisory special agent of the Eurasian Organized Crime Task Force, New York Division [right in Trump's backyard].
Any wonder Trump hated him?
#Maddow
Also a Trump target: ex-Mueller team Lisa Page who has a serious record of going after the Russian mafia – particularly, Semion Mogilevich, whose associates owned Trump Tower condos. Father of Trump business partner Felix Sater was a Mogilevich Lt.
#Maddow
bit.ly/2Nl8OOq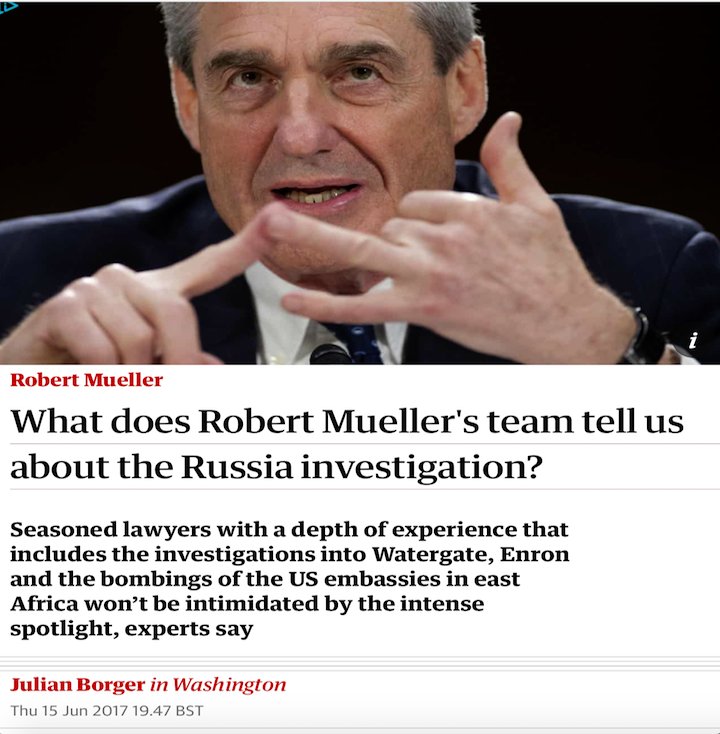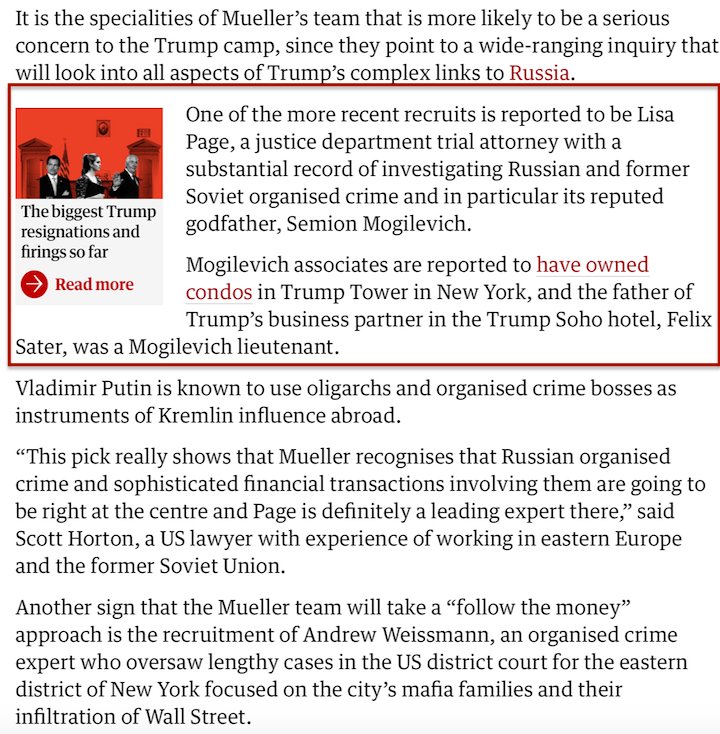 Another favorite target of Trump: Peter Strzok, lead agent on the 2010 espionage case that led to the arrest of 10 Russian spies embedded in the US, posing as Americans, working to destabilize the country.
#Maddow
The Russian mafia – Semion Mogilevich in particular – must be very pleased with Trump's relentless attacks and targeted smear campaigns on DoJ officials who focus on Russian intelligence and Russian organized crime. via
@maddow
Trump's favorite targets in the Russia probe – Ohr, Page, Weissman, McCabe – spent their careers in DOJ & FBI investigating organized crime & money laundering, particularly the Russian mafia [an arm of Putin's Intelligence Services].
by
@natashabertrand
bit.ly/2C3abjF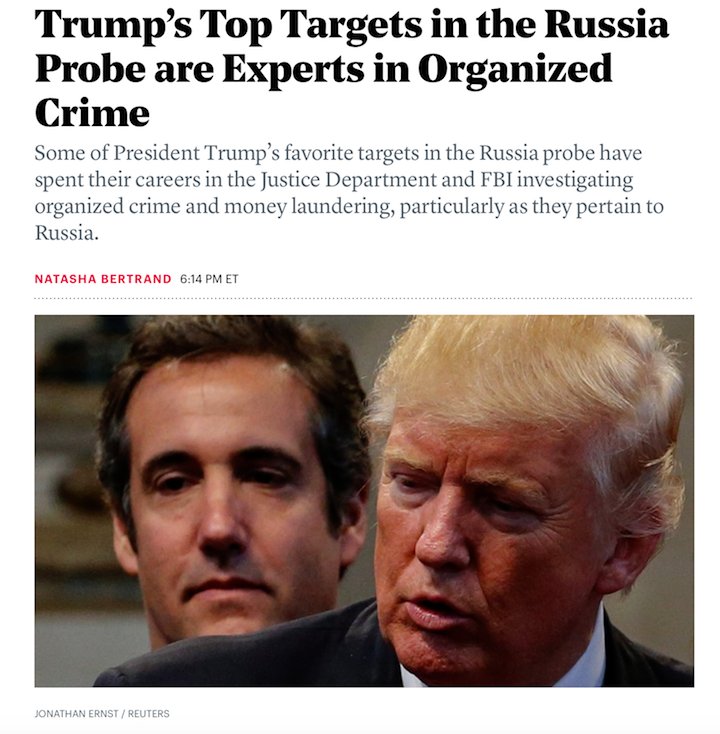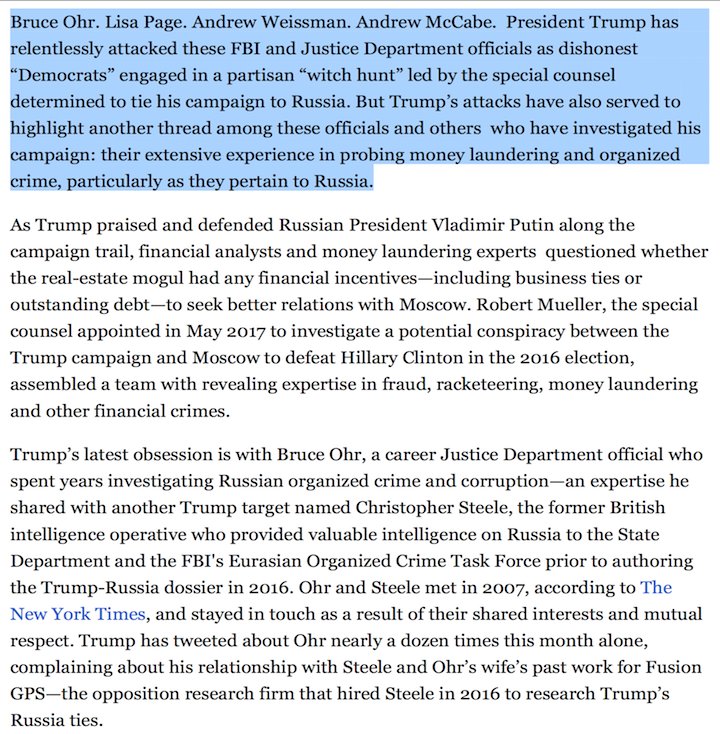 Trump's links to Russia lead straight to organized crime & the name Semion Mogilevich pops up more than any other. By attacking Ohr [Page & McCabe], Trump is trying to keep his many ties to Mogilevich from unraveling.
by
@craigunger
@just_security
#Maddow
bit.ly/2wA3zDd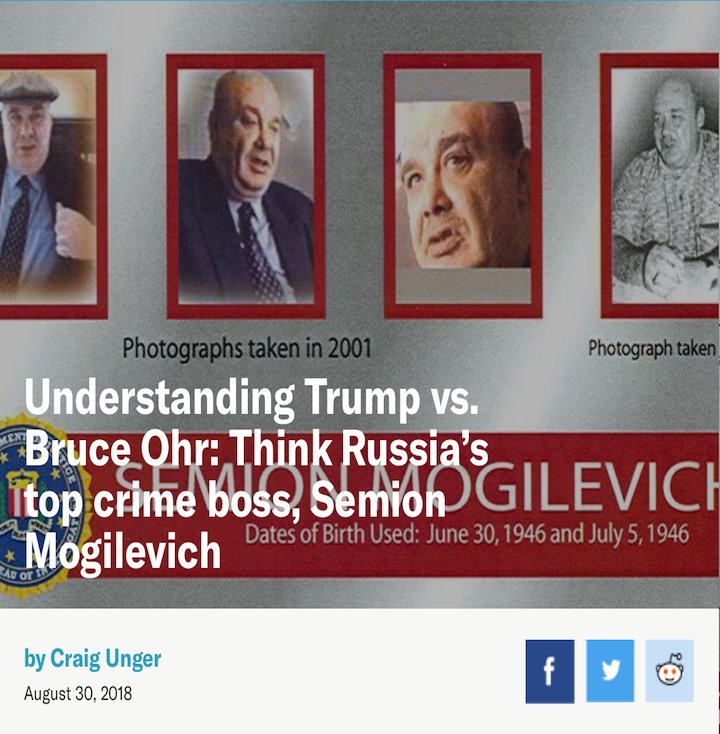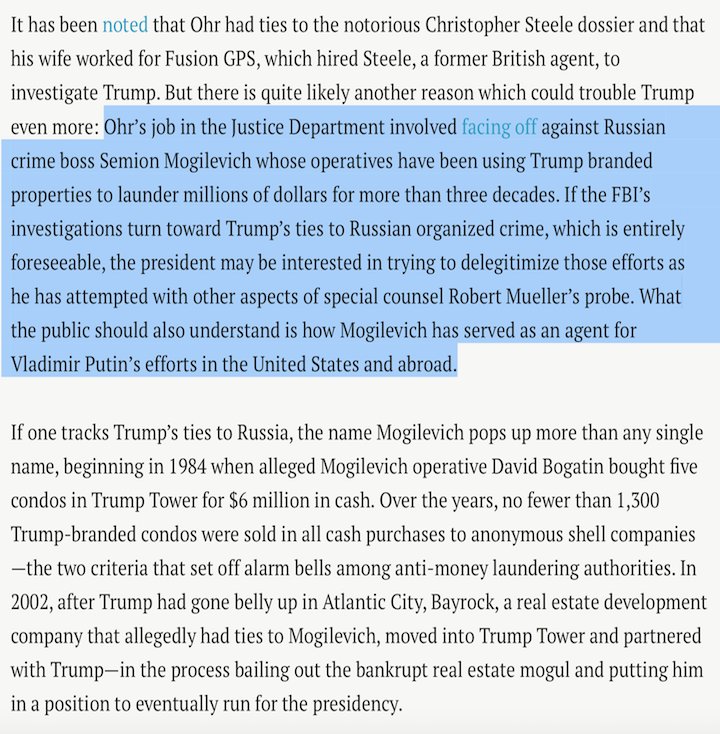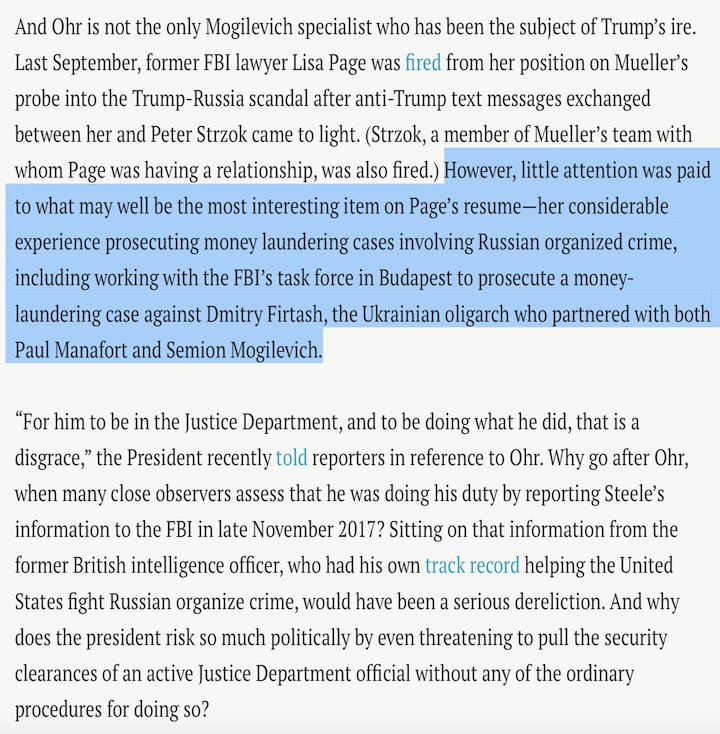 Bruce Ohr, a 30-year DOJ veteran, testified that during a Jul 2016 breakfast, former MI6 agent Christopher Steele [whom he'd known since the early 2000s] told him Russian intelligence thought they had candidate Trump "over a barrel."
by
@jeremyherb
#Maddow
cnn.it/2NBAgHW