100 years out, WW1 fades from collective memory. But we should never forget it as the stupidest war of all time, claiming millions of lives for no understandable casus belli, and its postwar map-drawing continues to cause war today.
#Armistice100
#VeteransDay
my (and
@BrianSteffen
's) grandpa John Cussen Sr. cutting a rug circa 1955. He was a doughboy infantryman in WW1 France. He received a Purple Heart after being hospitalized for mustard gas exposure.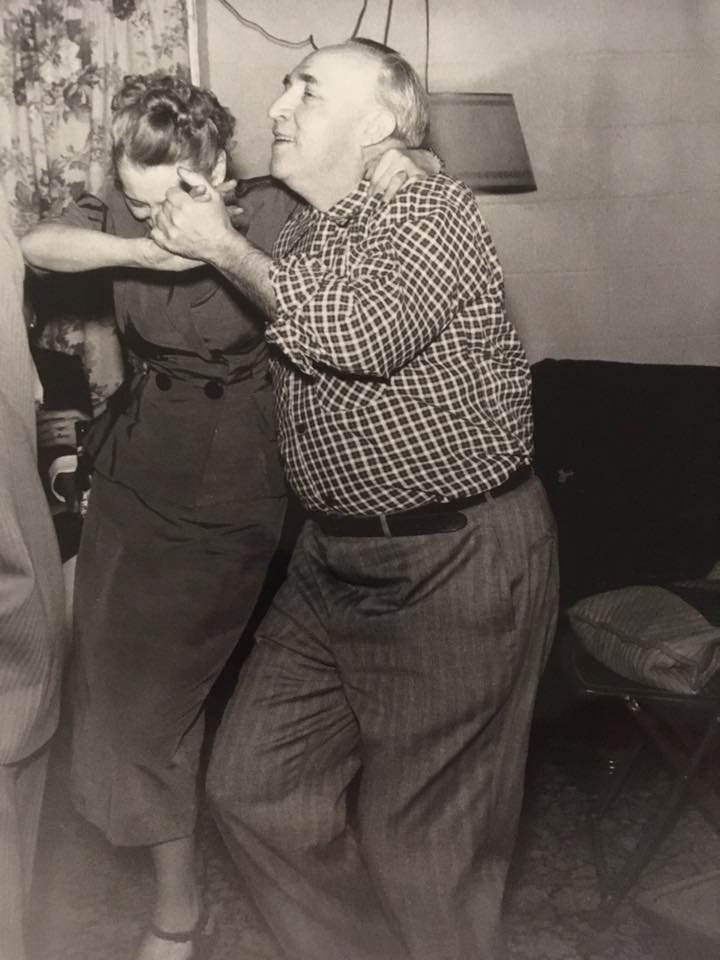 Grandpa's son, my uncle John Jr, also receive a Purple Heart in the South Pacific. He got his ticket home via a Japanese bullet that left his arm disabled. The same bullet killed a fellow Marine.