THREAD.
#ElizabethArifFear
of Nisa/Nishim needs to read this 👇 statement by
@LewishamMosque
then reflect on the fact that she disseminated lies & misinformation about her Muslim Brothers, on her Twitter feed.
1/
Allah s.w.t. Commands the Muslims in Surat an Nur 49:6 to verify news that comes you from dubious sources. The MSM is well known to publish inaccuracies about Muslims in order to demonise Muslims/Islam.
#WarOfTerror
2/


Unfortunately, it appears that Elizabeth's own animosity towards
#AsgharBukhari
, whom she reported to Twitter & called a bigot for asking her a question about her evident bias, led her to believe blatant lies against her own Brother in Islam. 3/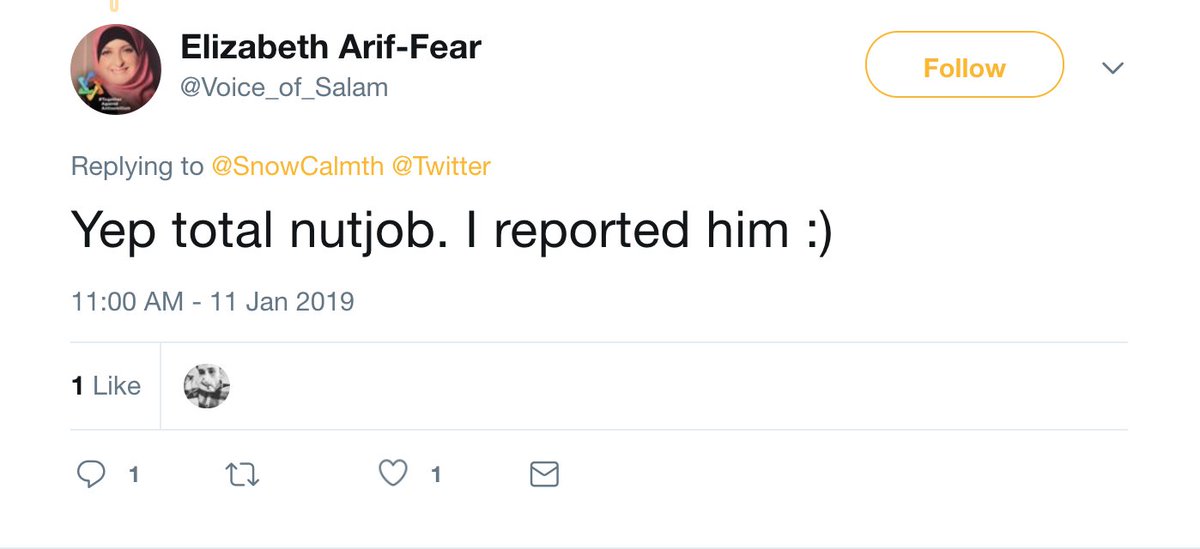 Even when it was pointed out to
#ElizabethAfifFear
by a Brother that
#AsgharBukhari
was not the founder of
#LewishamMosque
, her reply was scathing & dismissive. 4/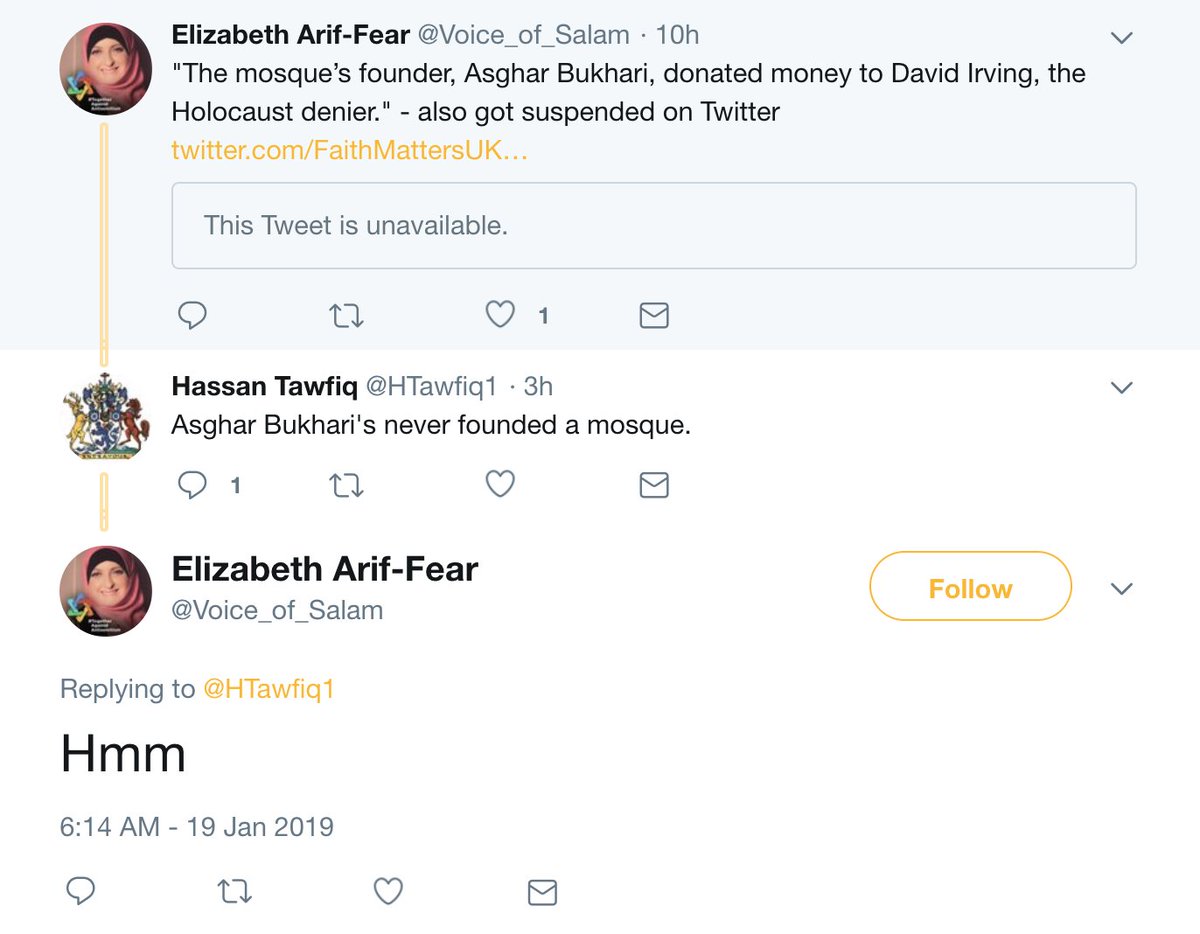 #ElizabethArifFear
also targeted me, reporting me to Twitter & to CST demanding that they take action against me ..... 5/


Many of us in the Muslim community believe that 'Interfaith' is a vehicle for
#PVE
& also a movement for 'normalisation' with
#Israel
, the illegal occupier of
#Palestinians
&
#Apartheid
State. There must be justice for Palestinians. No justice, no peace. 6/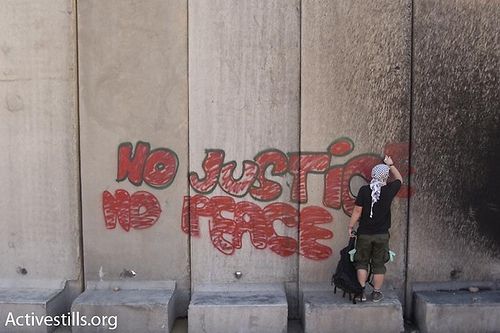 AstaghfirAllah, it is Surat al Hujurat (not Nur) 49:6