The vote on the
#NationalEmergency
gave
#Republicans
a clear choice: put the Constitution first, or put
@realDonaldTrump
first.
The Founding Fathers granted the Congress the power of the purse to decide how to allocate funds.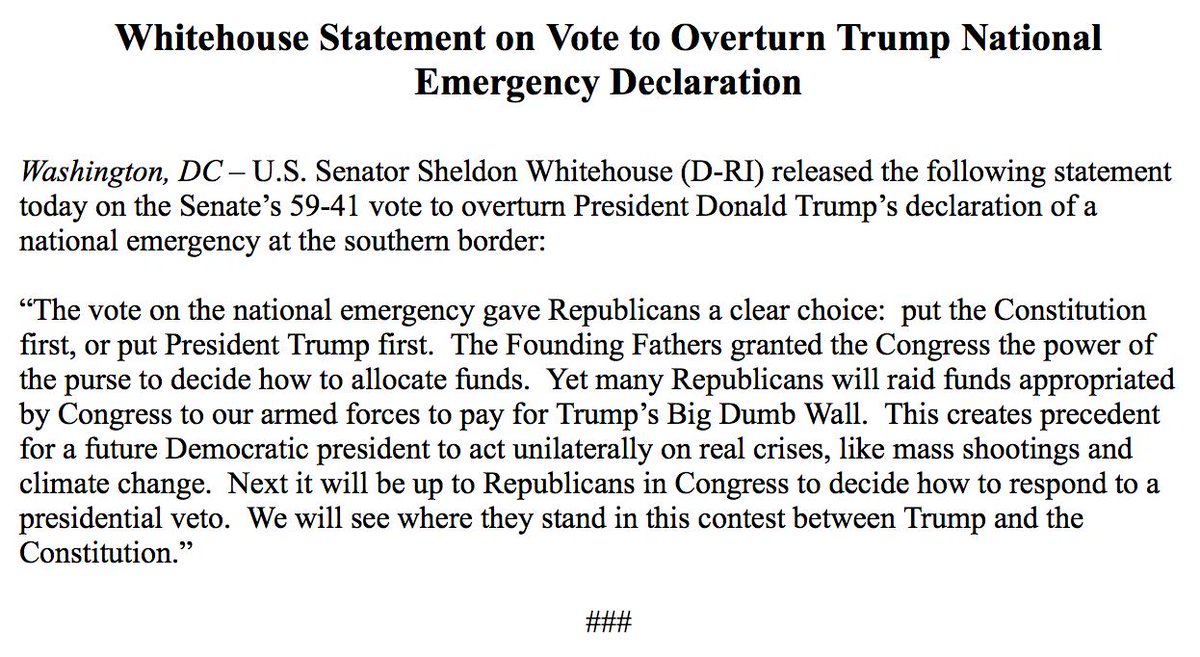 Yet many
#Republicans
will raid funds appropriated by Congress to our armed forces to pay for
@realDonaldTrump
's Big Dumb Wall.
This creates precedent for a future Democratic president to act unilaterally on real crises, like mass shootings and
#climate
change.
Next it will be up to
#Republicans
in Congress to decide how to respond to a presidential veto.
We will see where they stand in this contest between
#Trump
and the
#Constitution
.