I remember celebrating my first
#EarthDay
as a freshman at Carolina Friends School in Durham, NC. Every year we'd take a day to focus on environmental awareness (and spending much of the day outside on our Sylvan campus close to Duke Forest.)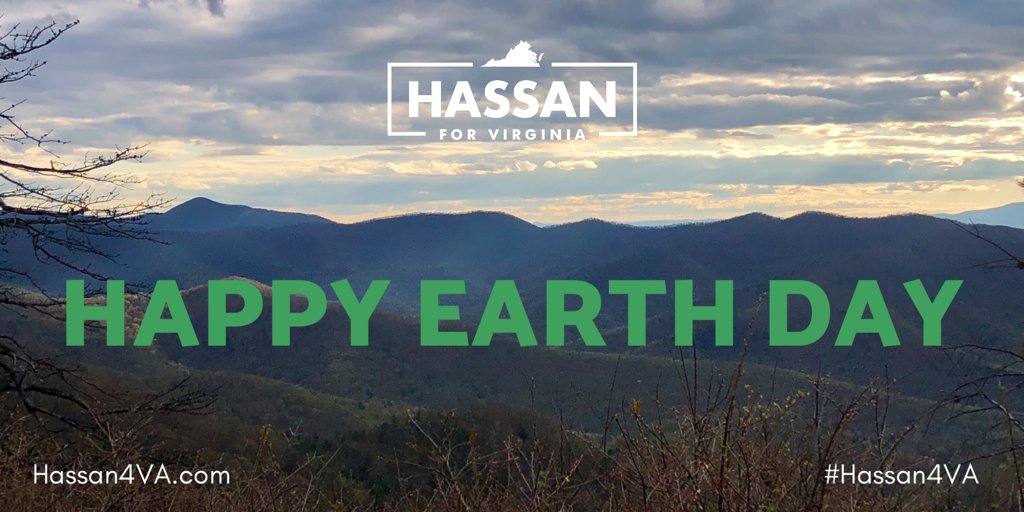 Those were the experiences that shaped my views on environmental protection and a respect for nature.

Unbridled capitalism makes one forget the earth it's built on. Regulation is the force to ensure our desire for development doesn't destroy the environment we need to exist.
I find it ironic that many top corporate executives regularly retreat into nature to form vision for their companies. Maybe there's a lesson in there for the rest of us.

We need to fully fund conservation programs. Oversight programs need teeth to reign in the bad actors.
That includes the Advisory Council on Environmental Justice, as environmentally heavy initiatives often disproportionately impact marginalized communities.
And enough is enough: there's a climate crisis, and that's not a political opinion. It's a fact. It's not subject to debate. Any framing that assumes otherwise is designed to stifle corrective action.
Hope you'll join us in making our beautiful Commonwealth a leader in preservation, smart growth, environmental awareness, and fighting the climate crisis.

Happy Earth Day.