The stunning interior Vank Cathedral, Iran's largest church and a masterpiece of Iranian Christian art and architecture built in the 1600s.
Thread on New Jolfa,
#Iran
the heart of Esfahan's Armenian-Iranian community: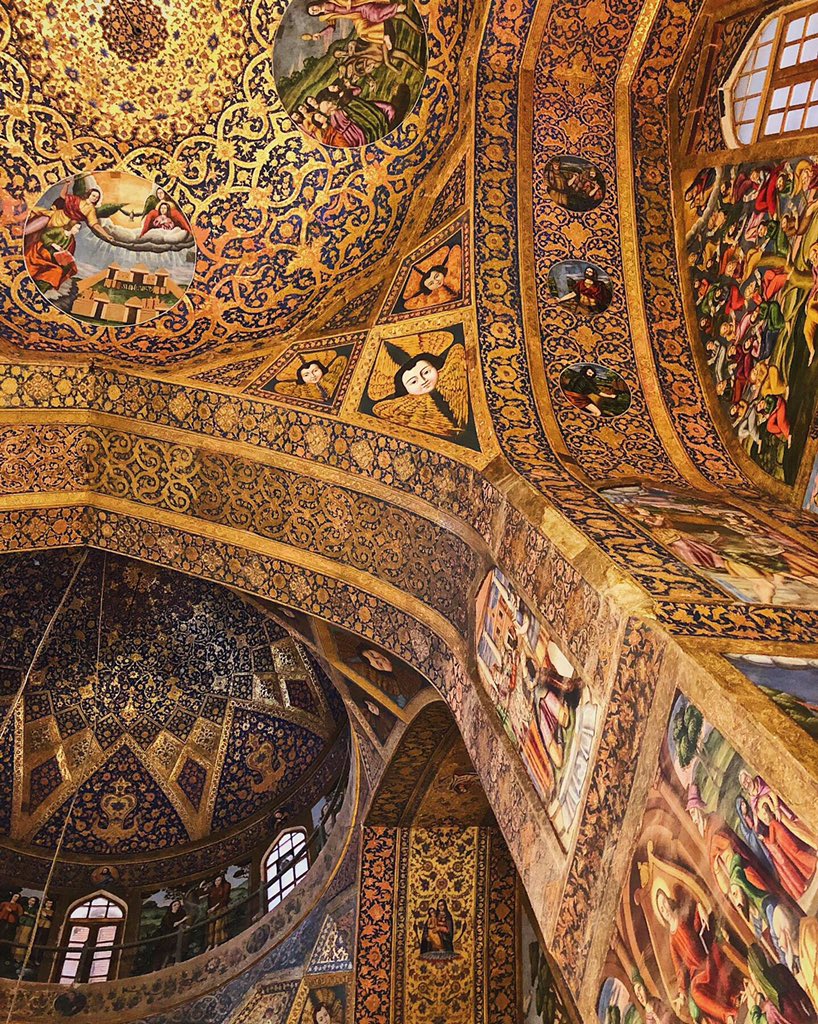 Street musician playing in New Jolfa's main square
New Jolfa is named for Jolfa village, near the Turkish border, where locals trace their roots.

Many Georgians were also brought. A number of villages near Esfahan still speak Georgian, just as Armenians retained their language while fitting seamlessly into Iranian society.
This beautiful Iranian-Armenian image of the Virgin Mary
A reminder that Christianity is indigenous to the Middle East
#Iran