🚛🐟 Brexit No Deal Alert 🐟🚛
1/11 - I had a really useful informative meeting with the NI Fisheries Brexit team at
@daera_ni
in
#Downpatrick
today. They are planning for a No Deal
#brexit
on 31 October
Here's what will happen...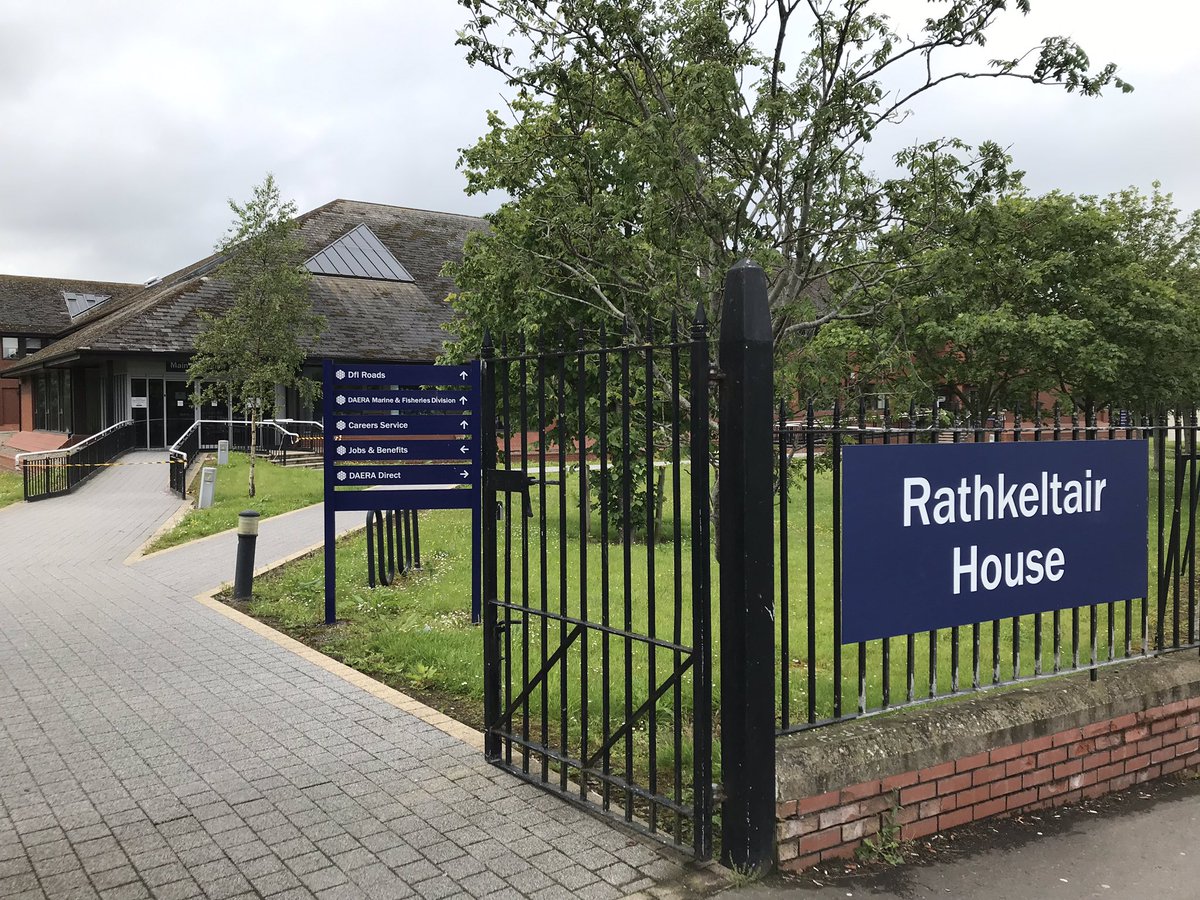 4/11 - The Catch Certificate must then be validated and sent to the EU Importer at least 2 hours before arriving at EU frontier to enable the competent authority to check load if applicable at a BIP.
5/11 - Fish entering NI from EU, a digital hard border is planned that will restrict, trace and inspect so physical inspections on a consignment arriving from ROI to Kilkeel would take place at processing site in Kilkeel.
*Nearly all 🦐 caught in ROI goes North for processing
7/11 -
#Newry
Mourne & Down region of NI estimate seafood businesses there would be submitting approx 60,000 EHCs a year!
* one business that supplies the ROI hospitality trade would have to submit 150 EHCs daily!
8/11 - DAERA advise that all fish exports would have to depart NI via a designated site approved by EU.
Environmental Health officers & vets would have to be on-site and oversee 100% exports.
Huge cost and staffing constraint for local govt and DAERA
9/11 - Some say that majority of NI fish is sold to GB (approx 60%)
Let's clear this up:
1 specific business processes NI & ROI 🦐 to make scampi which is sold to GB market.
When you remove their figures, DAERA confirm between 80-90% of all NI seafood is sold to the EU!
10/11 - In summary, No Deal Brexit = tariffs, layers of admin, changes to supply chain, delays, EHC & Catch Certs for nearly all NI seafood exporters.
Value of fresh fish reduces by the hour, 24hr EHC notice period will impact sales to ROI/EU
Jeopardises the entire industry
11/11 - Finally how do we know what procedures EU will impose on UK/NI 🐟🦐 in a No Deal?
Because the procedures are already in place 👇
#weneedadeal