1/
The haunting image of Oscar Ramirez & 2-yr-old daughter Valeria reminds many of Alan Kurdi, 2-yr-old Syrian refugee who drowned trying to reach Europe with family in 2015.
Alan was from Kobane, Syria. I'm in Kobane where I met his family: "the pain never goes away."
@akhbar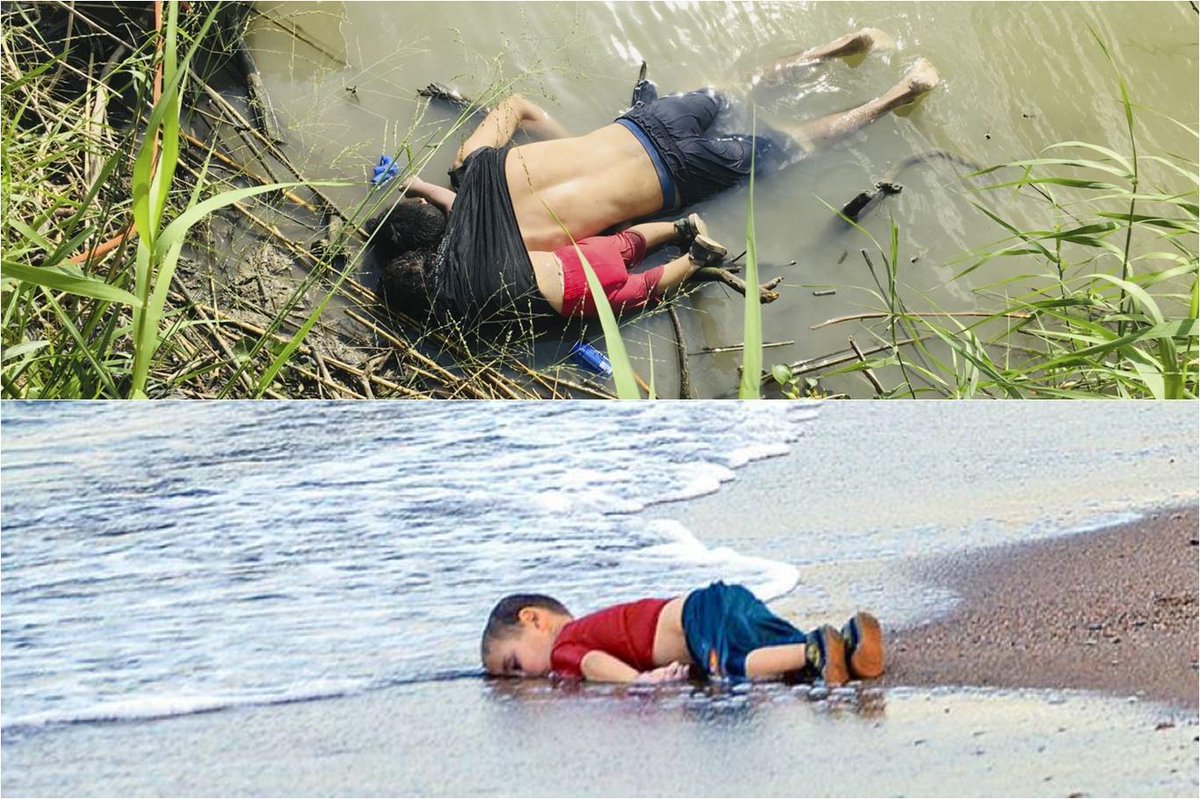 3/
Abdu Kurdi held an image showing 3 ppl: Alan, Alan's elder brother Ghaleb + Alan's mother Rihana (Abdu's sister).
They all drowned that day.
"We have no pictures of them on the wall," Abdu said, "Too painful to look at them every day. We only keep this one image hidden away"
7/
Alan Kurdi's entire family also fled to Turkey after ISIS attack on Kobane.
After ISIS was defeated, early 2015, part of family went back to Kobane &started to rebuild their destroyed houses. Alan's parents decided to stay in Turkey as they were not sure Kobane was safe yet.
9/
After ISIS massacre, Alan's father decided there was no future in Kobane.
In search of a new beginning, he paid for a spot on a small boat to Greece.
The rest is history. Except for Alan's father, all drowned.
RIP Alan, Ghaleb, Rihana, Oscar, Valeria and 1000s more.