"Why would we want to deliver a community
#energy
project?"
Take a look at all the grants from the Waterfall Fund, that takes approx. £30k surplus revenue from Green Energy Mull's Garmony Hydro facility.
This is what community energy does for the local community.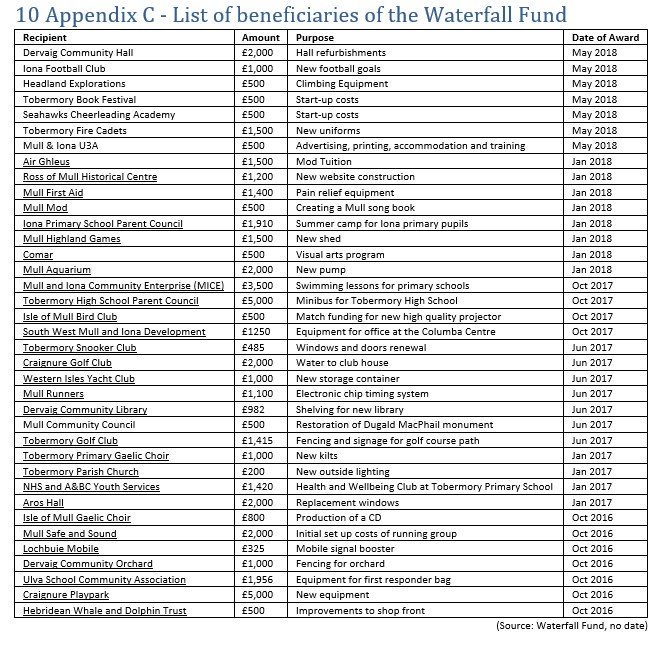 Note that GEM sources around 80% of its revenue from the FiT. Now the FiT is dead, a healthy surplus incredibly difficult to achieve and so community benefit funds like the Waterfall Fund already a thing of the past.
FiT often derided as a middle class subsidy: if you have the money to buy your solar panels, you can access the tariff.
Argyll & Bute has below average disposable household income per head. It isn't rich. The FiT enabled the community to invest in the cultural fabric of
#Mull
.
Some will look at table and say "why are my taxes funding a new aquarium pump or production of an island song book?".

With appropriate subsidy this could be your community. The model devolves £ from central government to local communities, empowering them to shape their future.