Taoiseach
@LeoVaradkar
says he trusts
@BorisJohnson
and they remain in contact:
"We will fight for a deal to the last moment - but not at any cost."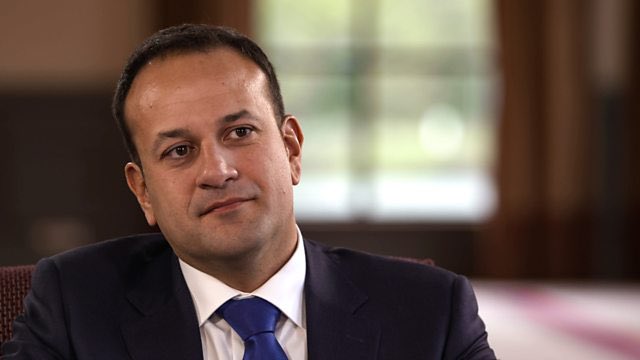 .
@LeoVaradkar
declines to be drawn on
#TheTimes
story or any specific proposals.
He does say that the gap between the EU & UK remains very wide.
Asked about unionist consent to a Brexit Deal -
@LeoVaradkar
says it's important to remember that
#Brexit
does not have cross-community consent in Northern Ireland.
Taoiseach
@LeoVaradkar
: Leaving the EU contradicts the Good Friday Agreement. We will do everything we can do to avoid checks on / near the border.
Varadkar says some checks may need to take place near the border 'but no locations have been identified'.

He assures companies along the border they will receive plenty of notice ahead of any new checks.
"The Good Friday Agreement is all about convergence. Problem with brexit is, it's all about divergence."
Taoiseach tells RTÉ News he believes the UK Gov supports the Good Friday Agreement but Dublin has some work to do explaining parts of it to
@BorisJohnson
government.