1/
I've been connecting some dots & thought I'd share
For the last week I've been feeling as though we'll see Trump not only Impeached but that the Senate WILL vote to remove Trump
I HATE Trump so I thought I'd be excited by this but I'm too focused on what may be coming next...
2/
First I trust Giuliani as far as I can throw him.
Speaking of throwing...when I look at how Rudy's 'helping' Trump its as if he's throwing Trump under the bus.
It makes me wonder, is Rudy sabotaging Trump?
I was surprised to learn that Trump may not actually be paying Rudy🤔
5/
And don't get me started on how much I DON'T trust Mitch..but look at his recent actions?
Suddenly
👉
#MoscowMitch
approves $250M in election security. Great but WHY did Mitch change course🤔
👉Senate UNANIMOUSLY votes to pass on whistleblower complaint to Intel committees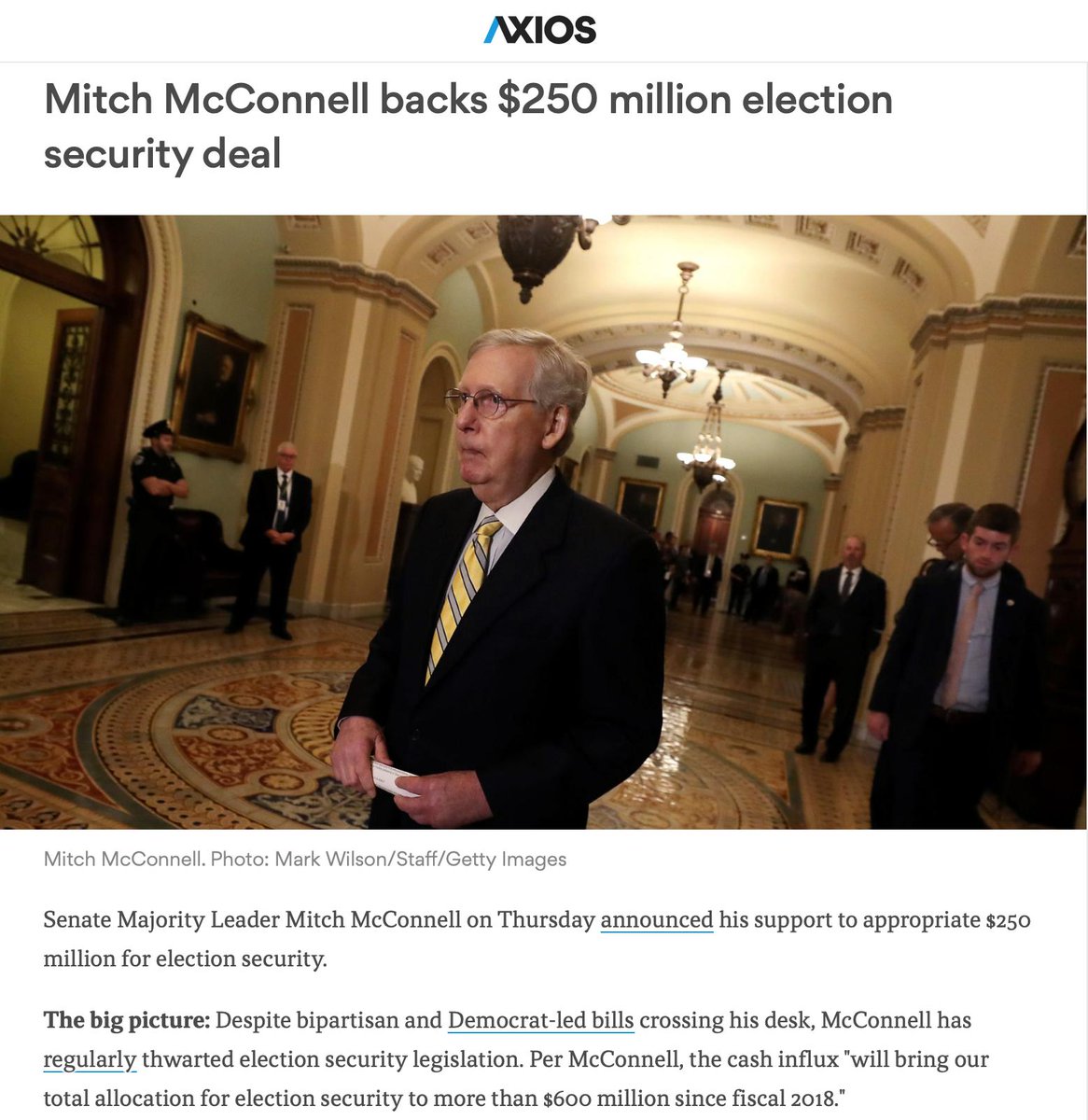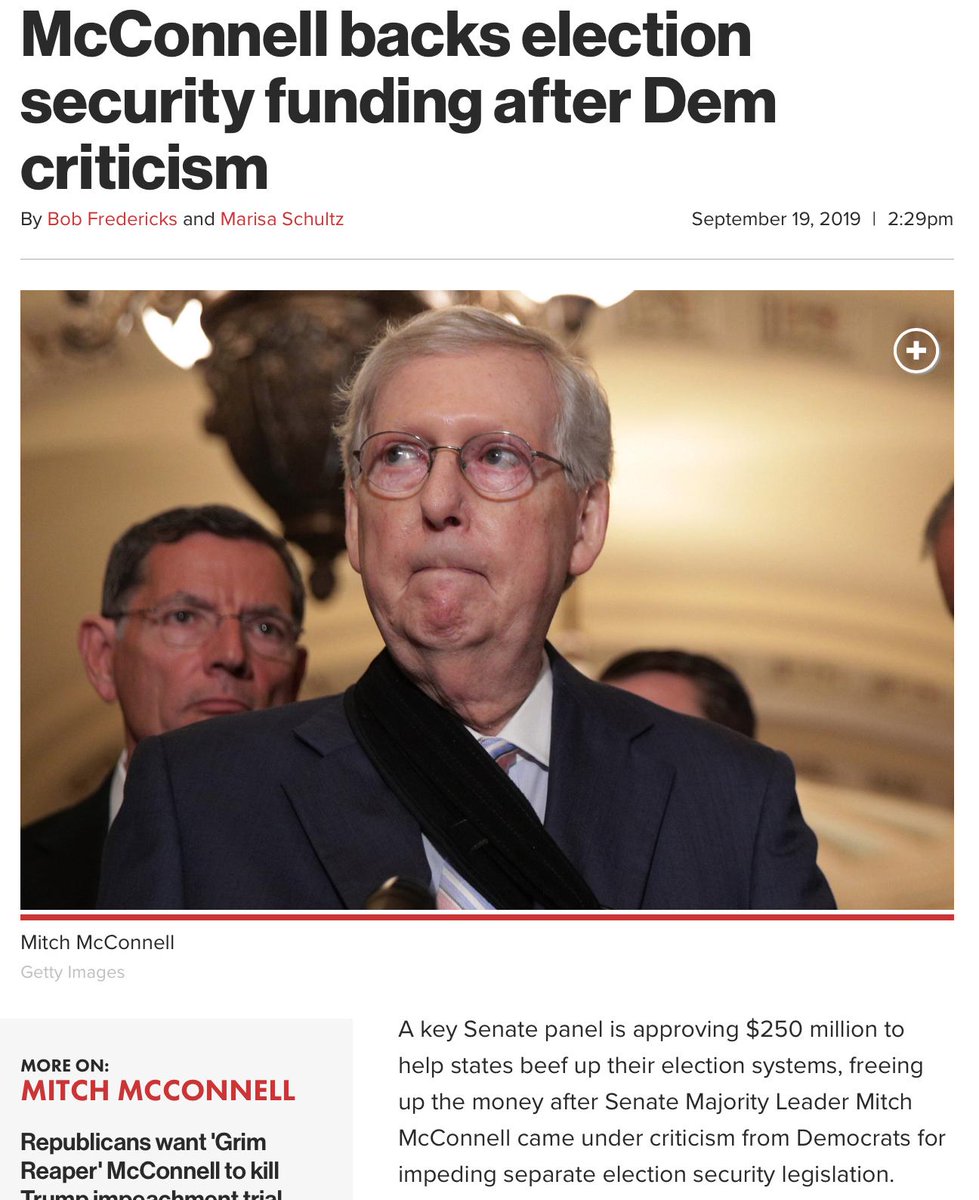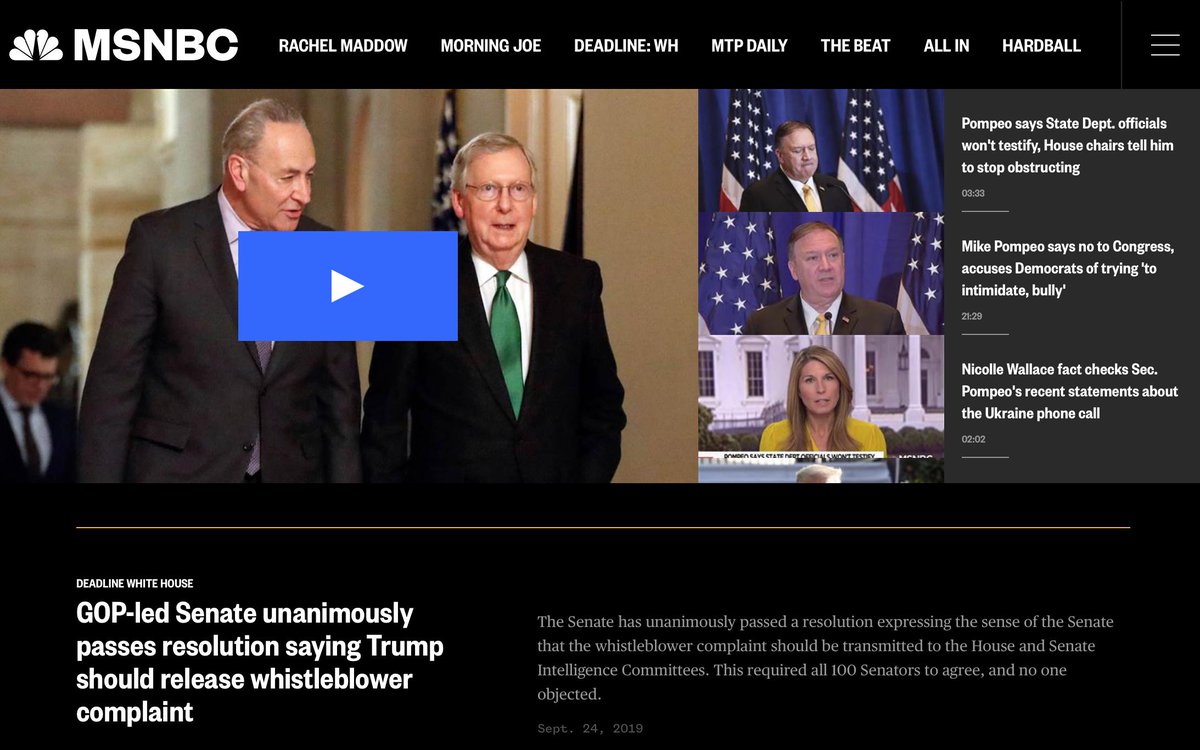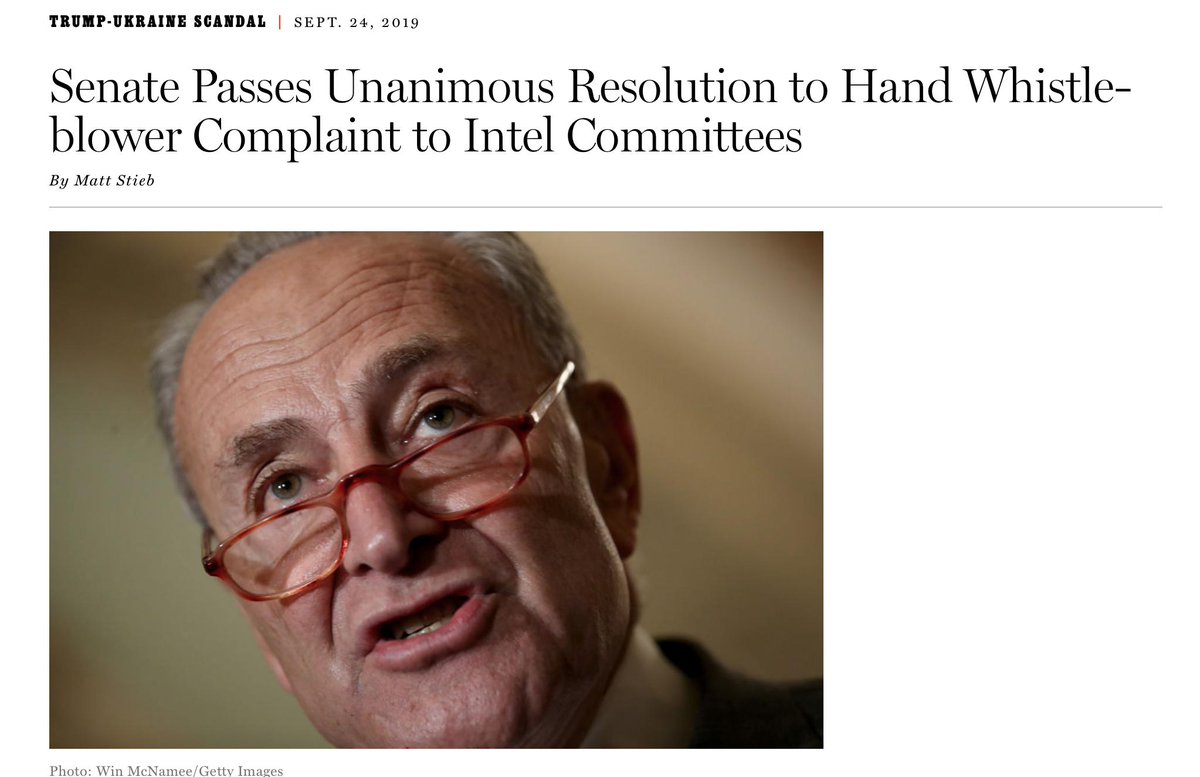 6/
This is the type of vote the
#GrimReaper
usually blocks to protect Trump but he not only allowed the Senate to vote, he personally voted to pass on the complaint🤔
Then consider Mitch reiterated again that if the House impeaches he'll let the Senate go to trial? No games???😳
9/
Suddenly I'm getting nervous & I'll preface this by saying yes its conjecture but
👉What if Rudy IS setting up Trump & is helping get him impeached in Congress?
👉What if he's impeached & it goes to Senate & Mitch sends the message he doesn't want the GOP tied to Trump?
10/
What if the GOP plan to dump Trump & put up Paul Ryan as the GOP Candidate instead (horror)😳
Pence would babysit once Trump was removed but there'd be an excuse why he wouldn't be the candidate & they'd back Ryan instead😱
The 1% would embrace the man behind the
#GOPTaxScam
11/
This makes sense for the GOP
Trumps poll numbers are always low. So it'll be hard to 'fix' the 2020 election for Trump & make it believable
But if they run Ryan or another candidate the numbers may be believable (& they can still use Russian 'influence' to ensure the win)
12/
People say Trump will never leave but if Russia wants him to leave he will. What if Russia is working w/ the GOP & feels that Ryan or another candidate is just as corruptible?
Could Paul become
#PutinsPuppet
or
#RussiasRyan
?
What if
#MoscowMitch
is following Putins orders?
16/
But is it just Putin?
What about the Mercers?
Or the Koch's?
Where's Steve Bannon?
What about Murdoch?
They're ALL up to something.
Are they part of this?
Are they separate groups or coordinated?
I think this is where Barr comes in
Does he work for those behind the scenes?
17/
I just don't believe that a Trump Impeachment would have gone this far unless Putin let it
It feels like a lot's going on in the background
Something feels different
And most importantly,
if the GOP and/or Putin didn't want Trump for another 4 yrs nows the time to make a move
19/
The GOP could sell Phase 2 as a new candidate to rebuild/reunite the party
And Republicans who felt they couldn't vote for Trump suddenly have a GOP candidate to back
And the Dems would feel like we're winning & maybe we'd have a hard time looking away from the Trump circus
20/
Now's the time to be vigilant
Look at what they DO not what they SAY
But most importantly remember that Trump's a DISTRACTION
And right now Trumps causing huge distractions
Lets focus on getting Trump OUT
but lets multi task & also watch the GOP & what they're getting up to🤬