2/To be clear, at no time have I ever represented Senator Schumer or Secretary Clinton. Ever. Never.
3/No doubt
@IngrahamAngle
's folks completely confused & conflated me w/my co-counsel
@AndrewBakaj
.
Andrew - when he was 19/20 & in college - interned w/ Senators Schumer & Clinton. Almost 20 years ago.
I worked for UK Tory Govt when I was 20. What actually does that reveal?
4/
The partisans are trying to smear the legal team as some liberal opposition. We are anything but that. I've never been anything other than registered Independent & proud of it.
We pursue the rule of law.
5/Now I have rep'd Members of Congress. Two GOP & one DEM. All on
#FOIA
matters.
Late Walter Jones (R-NC) & late Lane Evans (D-IL) are publicly known as both were litigated cases.
8/As the
@ABAesq
Journal wrote nearly 20 years ago early in my legal career, I'm a "gadfly" that's out to "pierce the sides of suit jackets bearing both elephants and donkeys on the lapels."
I go after every Administration, regardless of who holds political office or party.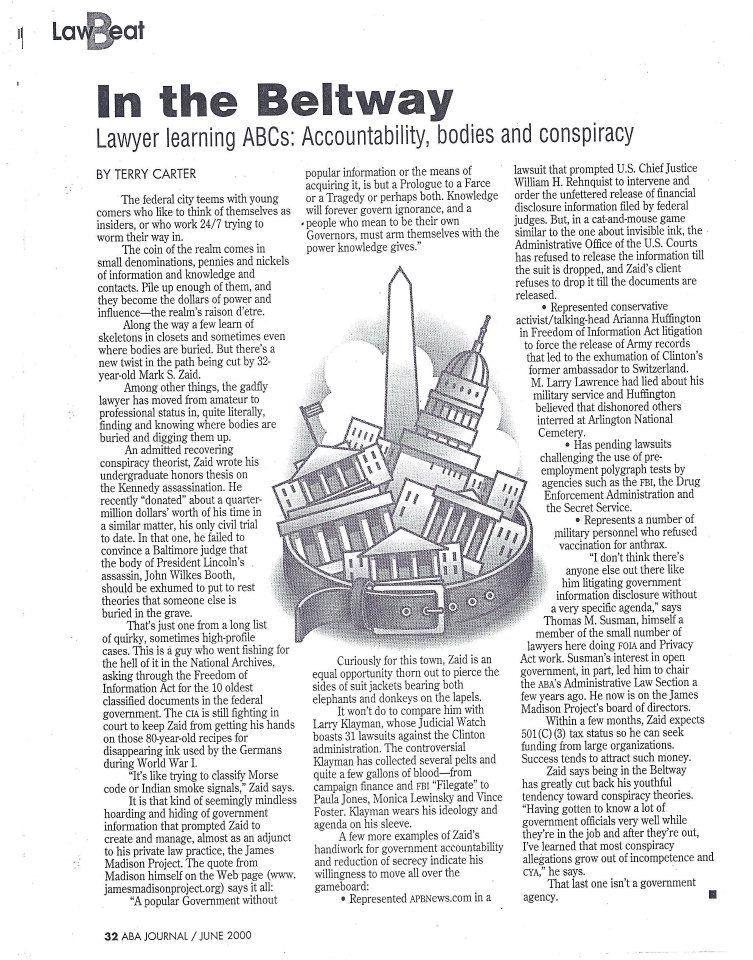 12/I understand
@jaketapper
at
@CNN
reported my client's pol bias, as stated in
@ODNIgov
IG memo, was nothing more than
#whistleblower
registered Democrat. We won't comment on identifying info but if true, give me a break! Bias? Seriously? Most ppl are.
END/Our representation is to ensure
#whistleblower
laws followed properly & client is protected from reprisal - from anyone. They have been, as acknowledged repeatedly by
@ODNIgov
& ICIG, both
#Trump
appointees.
Partisanship not involved. Don't let anyone argue differently.