1/5
I am concerned about the growing number of reports of
#racism
and stigmatizing comments on social media directed to people of Chinese and Asian descent related to
#2019nCOV
#coronavirus
.
#EndStigma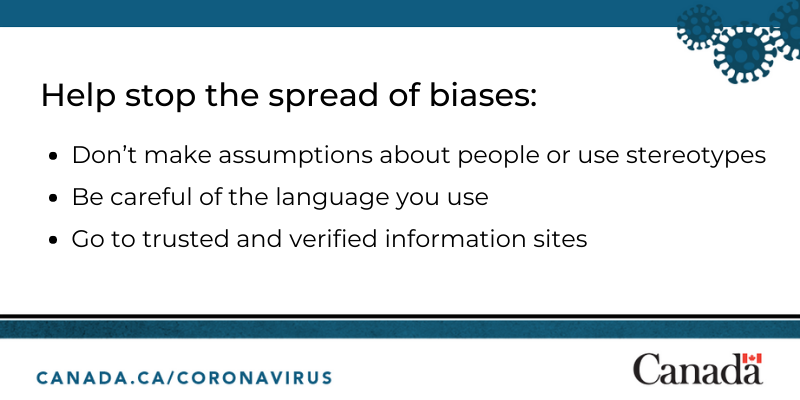 2/5
It is understandable that our fears increase during times like this. However, we need to remember that cohesion in our collective efforts is important.
3/5
Everyone has a part to play in preventing the spread of the virus. The Chinese community and all travellers from affected areas are a key part of these efforts.
#2019nCoV
#coronavirus
5/5
#Racism
,
#discrimination
and stigmatizing language are unacceptable and very hurtful. These actions create a divide of
#UsVsThem
.
#Canada
is a country built on the deep-rooted values of respect, diversity and inclusion.
#EndStigma
#2019nCOV
#coronavirus