Facts about
#CervicalCancer
- Every sexually active woman is at risk.
- "Sexually active" has nothing to do with frequency. Once is enough!
- Condoms don't offer 100% protection! Still use it!
- It is Vaccine preventable
- Screening every 3-5 years detects it early.👇🏽
RT!
- it is sexually transmitted via HPV (Human Papilloma Virus)
- Multiple sexual partners puts you at risk. Having a boo who has other boos gives equal risk.
- Virgins don't need to be screened. Just get vaccinated
- Vaccines are most effective from age 9-26
👇🏽
Women can still get vaccinated up to age 45, esp with Gardasil 9, but effectiveness isn't same as earlier.
- Screenings: Pap smear, VIA, VILI, HPV screening.
#CervicalCancer
shows no symptoms until it's too late!
-It is 100% preventable, yet the 2nd cancer killing women in Africa
In Lagos this Saturday?
Register here
bit.ly/3aJxGeX
to join our
#cheatoncervicalcancer
clinic this Feb 1st.
- Free health ed
- Free consultation with our Drs
- Screening - N1000
- HPV Vaccination
- Free screening for mothers who bring their daughters for vaccination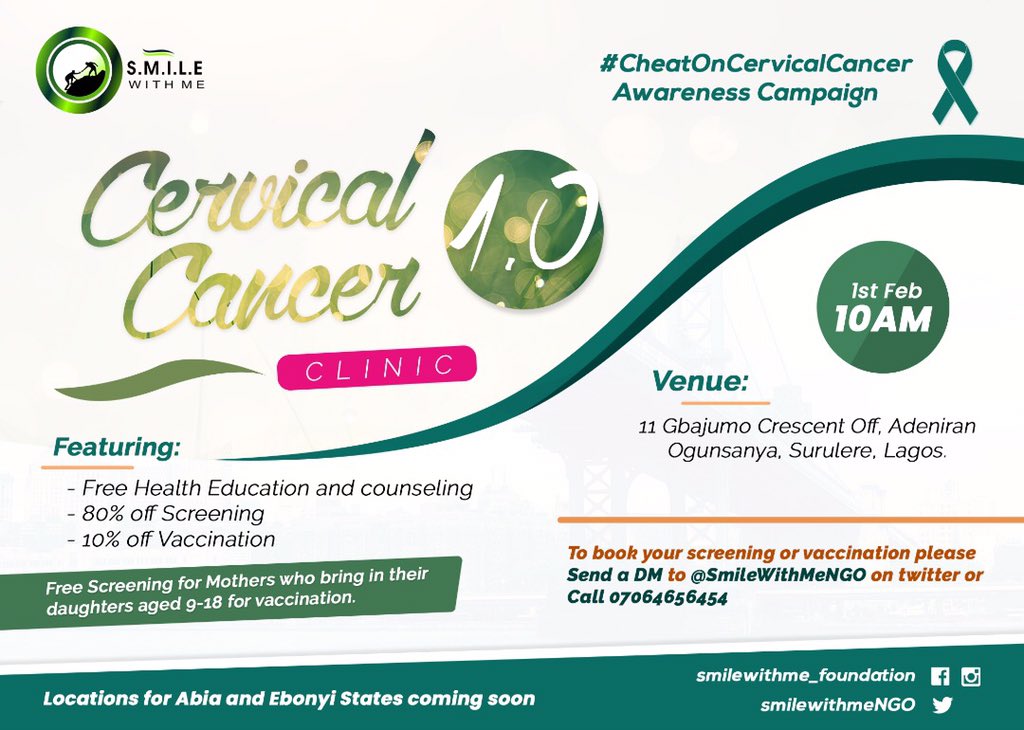 List of some screening and vaccination Centres closest to you in Nigeria can be found below.
diet234.com/6-must-know-fa…
Whatever the case, don't joke with this info, some women (young and old) wish they had the opportunity you have now... Choose life now your money can save you!