🚨 New 🚨

Wesley Felix is releasing audio of a recorded conversation that he identifies as a purchaser of a stolen firearm from his family's Las Vegas gun store.

The firearm, he says, was stolen during a scandalous takedown of his store by ATF.


• Edits are made for safety/privacy
• Info in the call aligns with documentation
@wesleyfelixpsi
has provided in the past
• Wesley has already turned this info over to LV LE
For safety reasons, his and ours, we did not attempt to call the alleged purchaser.
pic = receipt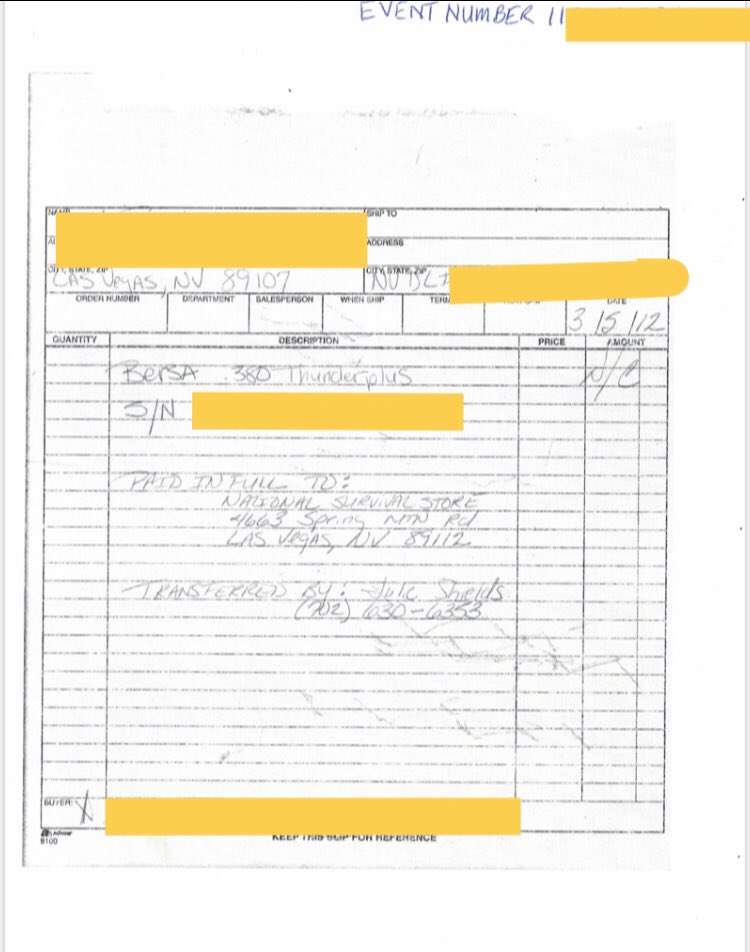 The Bersa .380 is one that Wesley has doc evidence; the fate of the large majority of firearms is unknown.

It is suspected that JS skimmed this firearm off for personal sales - also illegal - and for personal profit.

The purchaser was likely unaware the sale was illegal.
Julie is, per LV court records AND info captured in com w/her friends, dead.

However, it is important to note that multiple aliases/locations were found for "Julie Shields", which is consistent with confidential informants.

I'll let you decide.
One person, Bob Arwady of Houston TX, has proven nearly identical details in the criminal case brought against him - found innocent.

He is now suing in S.Tx... though progress is slow.

His attorney is a former ATF Assistant Director; I have spoken w/both

If you are new to my TL and wondering why I didn't personally contact the purchaser (for safety reasons), this is why:


Wesley is part of a group of whistleblowers/victims that have united in their efforts to seek
#Justice
on a variety of border issues.
Pls take the time to watch this - it'll provide a nice overview of their stories... bc there will be A LOT more to come.