Very respectfully, I don't think it's a choice between "let Trump say anything he wants" and "play prosecutor and interrupt constantly." Interviewers can - and do all the time - politely challenge wildly false claims without derailing the whole interview.
You don't have to be angry about it or mean about it. Just politely interject and ask for evidence here and there, or politely tell him he's wrong on this and that point. I think we're well past the point where his unfiltered, uncorrected ramble-boasts have much value.
To Maggie's point, we've actually seen interviewers breezily tell Trump he's wrong without derailing interviews. A Forbes interview comes to mind. He just accepts his wrongness - because he knows he's lying - and quickly amends his point. It works.
I'd also say that the post-interview handling of the lies is as important as the interview. Of course it's hard to correct the serial-lying president as he rapidly rambles. But are they then called false in the *actual article* or just printed without context?
I think the articles are less defensible than the interviews. Print interviewers don't have to challenge every lie in the moment, because they have the last word in print. But that last word is frequently not being used; lies are being rushed out as quotes without challenge.
Here's an example of an interviewer - Randall Lane of Forbes - telling Trump he's wrong without derailing an interview. Trump just changes his point to the truth, immediately, and keeps rambling.
forbes.com/sites/randalll…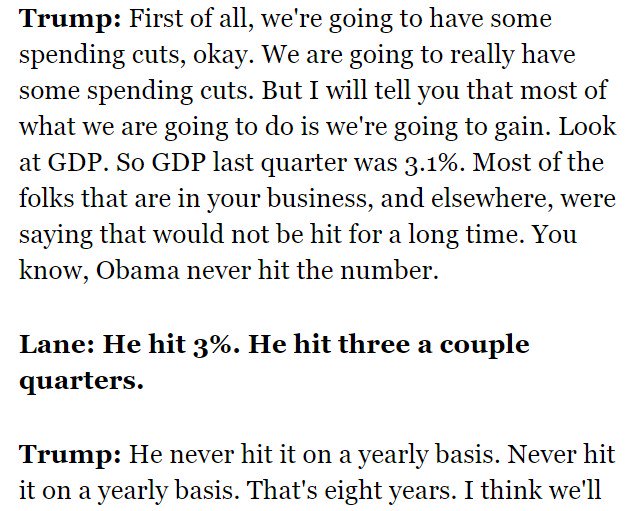 Here's Forbes' Randall Lane and Lewis D'Vorkin politely pressing Trump to explain his vagueness. They did not succeed, but here's how easy it can be.
forbes.com/sites/randalll…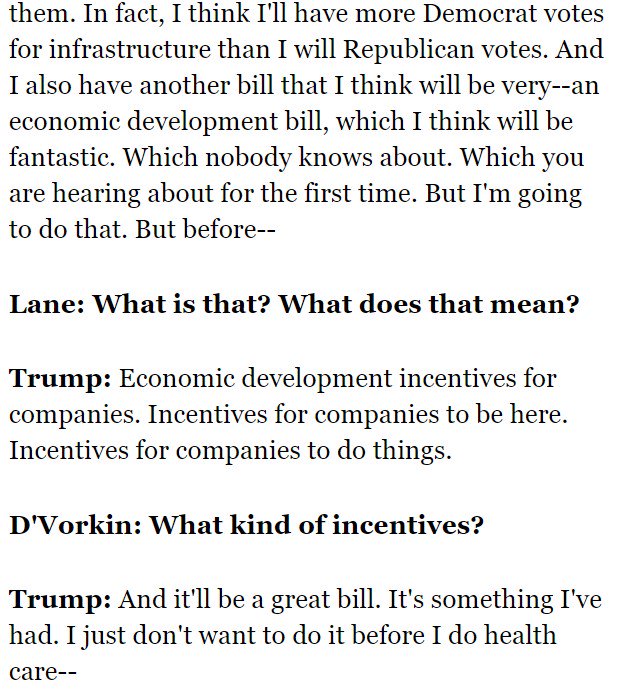 And when NBC's
@PeterAlexander
challenged Trump's false claim about Obama not contacting families of deceased soldiers, Trump backed down and admitted, "I don't know if he did."
msnbc.com/rachel-maddow-…
In short: 1) Respectfully challenging is a basic tenet of interviewing; 2) I don't think this should change for Trump; 3) I don't think there's evidence that doing so derails an interview; 4) Even if it gets derailed, I don't think there's a ton of current value in Trump rambles.
Agree with Tom here. Are we really going to argue that Trump should not be politely challenged at all because he's sensitive? If that's going to make him storm away - I don't think it will - who cares? That's on him. Interviews should remain interviews.
I'm gonna say finally that the NYT's Schmidt is a fantastic reporter who breaks big important stuff, and that an impromptu Trump sit-down is a tough spot to be in. Not at all personal - this has just been happening for 2.5 years now, and I think we all can do better.