1/20 Remember when Supreme Court Justice Alito broke decorum to shake his head & mumble "not true" at Obama's 27Jan2010 State of the Union address?
—Hold that thought.
How is it legal for Russians to funnel money to GOP candidates & causes?
Answer➡️Citizens United [2010].
2/20 The Supreme Court in Citizens United v FEC invalidated FECA, 2 USC §441b: cap on political contributions by corp's, assoc's; nonprofit donor disclosures.
But Court didn't consider §441e: ban on political spending by foreign people & entities.
Mismatched ruling➡️Loophole.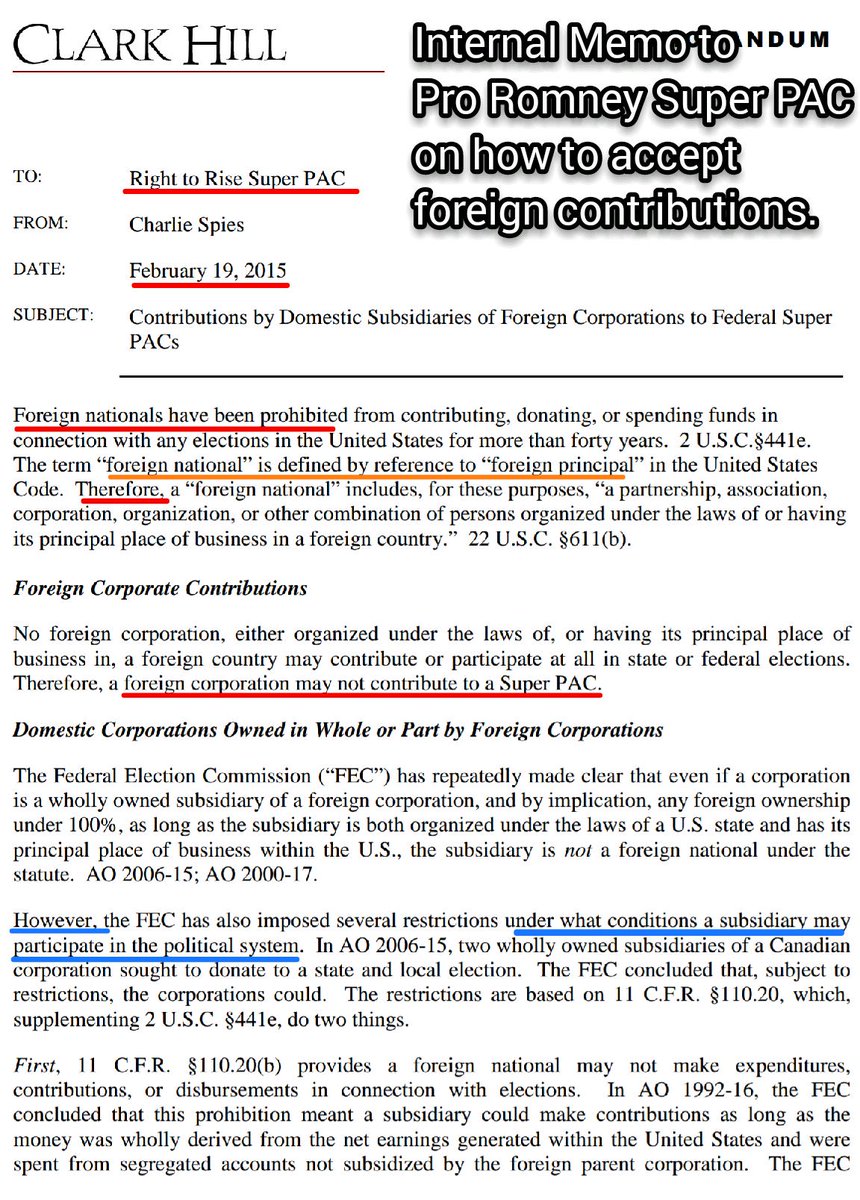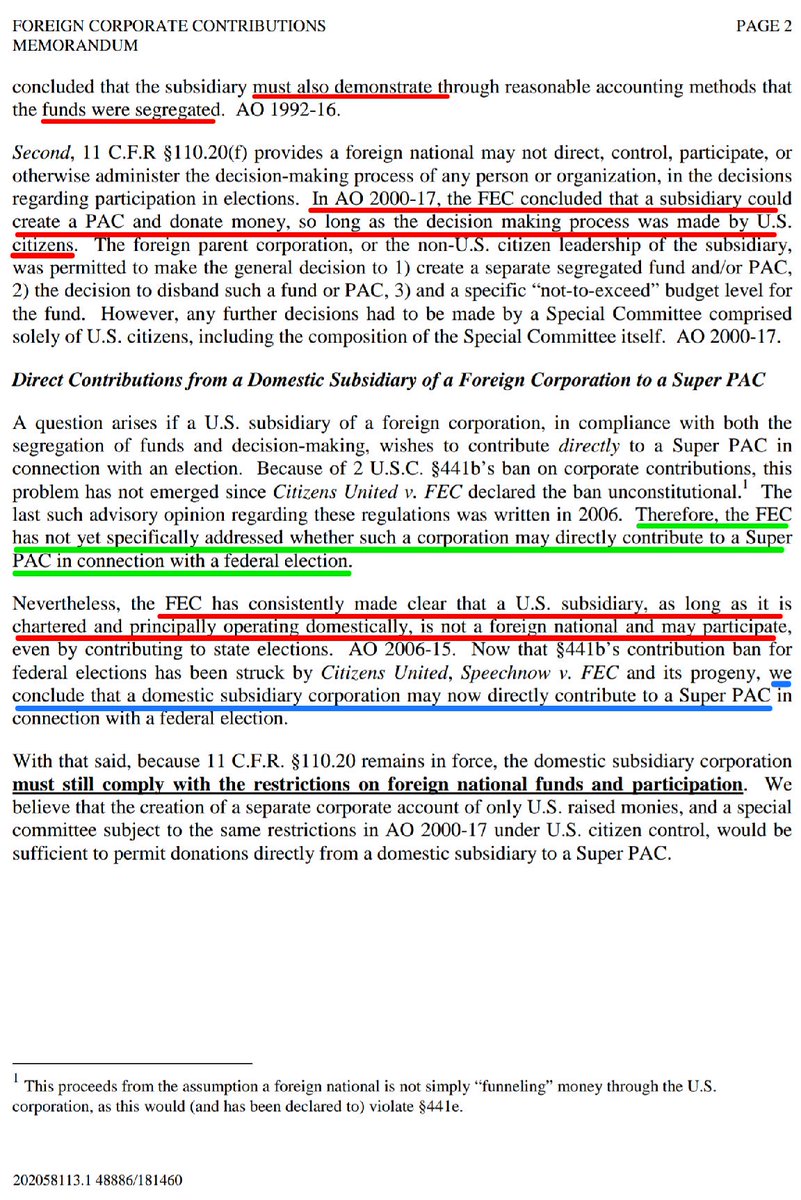 3/20 The Supreme Court was fully aware hearing case on §441b impacted ban on foreign influence in FECA sister section (§441e).
Justices addressed it in oral arguments. Even lawyer for Citizens United agreed on a distinction btwn corps & people to address such matters.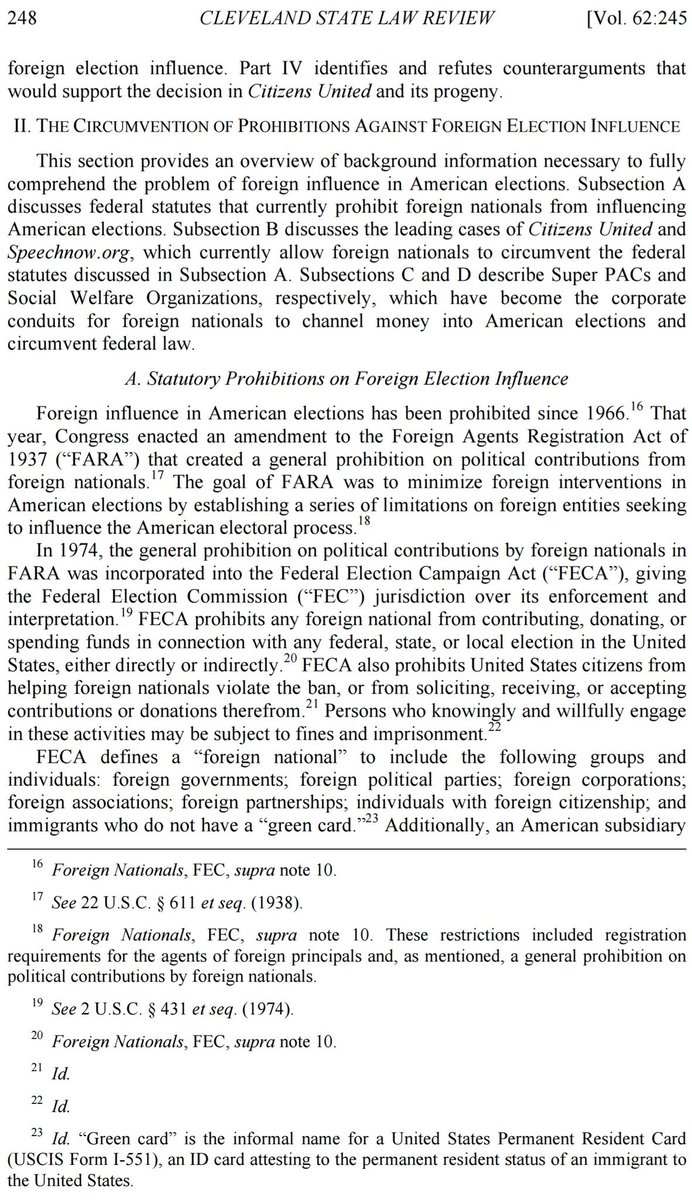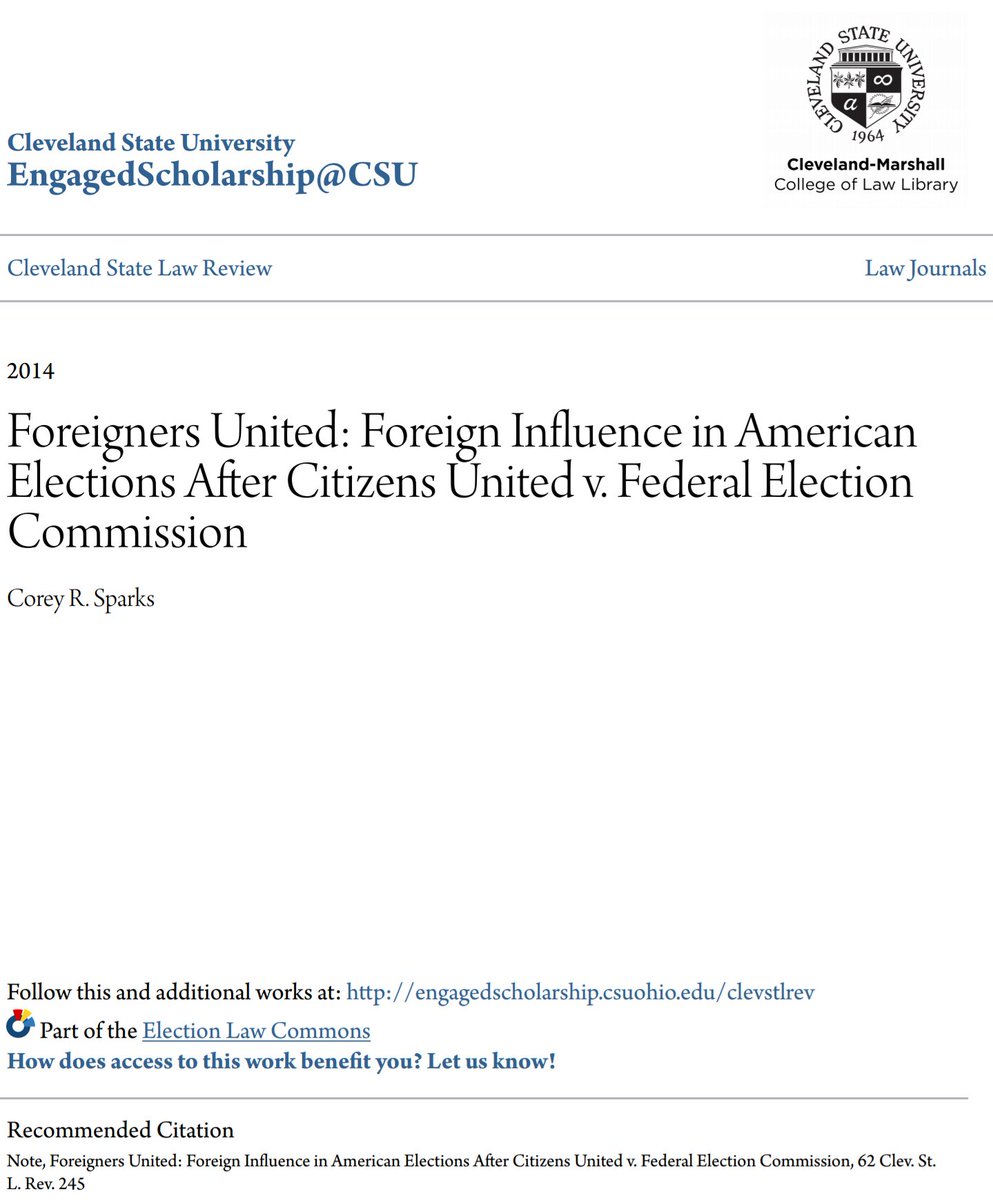 4/20 No surprise then👇

2009: Leo Blavatnik➡️$53,000 in political contributions.

*2010: Citizens United.

2015: Blavatnik➡️$6.35 million to GOP PACs for McConnell, Rubio, & Graham.

2017: Blavatnik➡️$1 million to McConnell's Senate Leadership Fund.

5/20 Overall, Russian oligarchs like Vekselberg—& US citizens linked to Vekselberg, Deripaska, & other Russians (Blavatnik, Intrater, Shustorovich, Kukes)—gave $10.4 million btwn 2015 & Sep 2017 to GOP orgs/Trump Cmtes.
As Justices expected they would.
dallasnews.com/opinion/commen…
6/20 Worth remembering Olson (Citizens United lawyer) argued case as a narrow statutory dispute over campaign-finance law (ill-written statute), not a challenge to First Amendment.
Oral arguments at Supreme Court don't usually decide cases—but conservatives had a plan.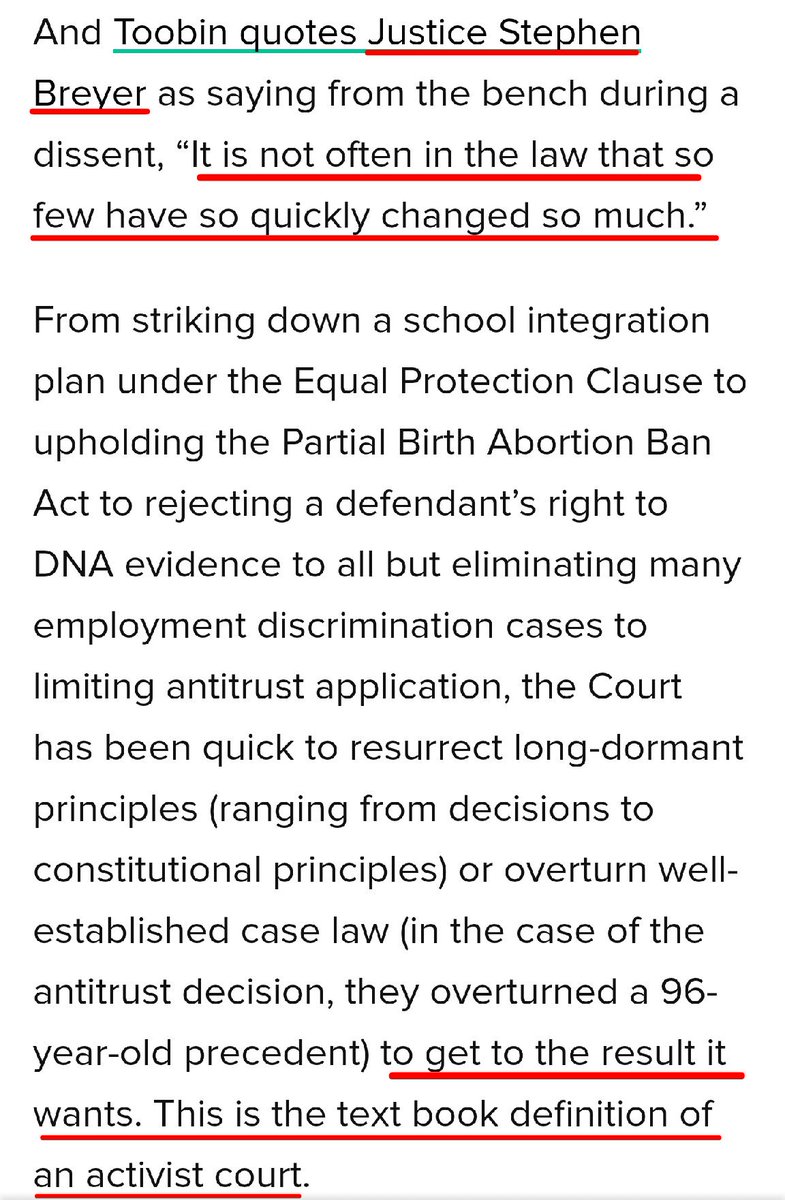 7/20 Court conservatives (Alito, Roberts, Scalia—& yes—Kennedy) ambushed both lawyers (Gov & Citizens U) w/ slippery questions on censorship, blurring the distinction btwn expenditures (spending *my money* on my campaign) & contributions (spending *your money* on my campaign).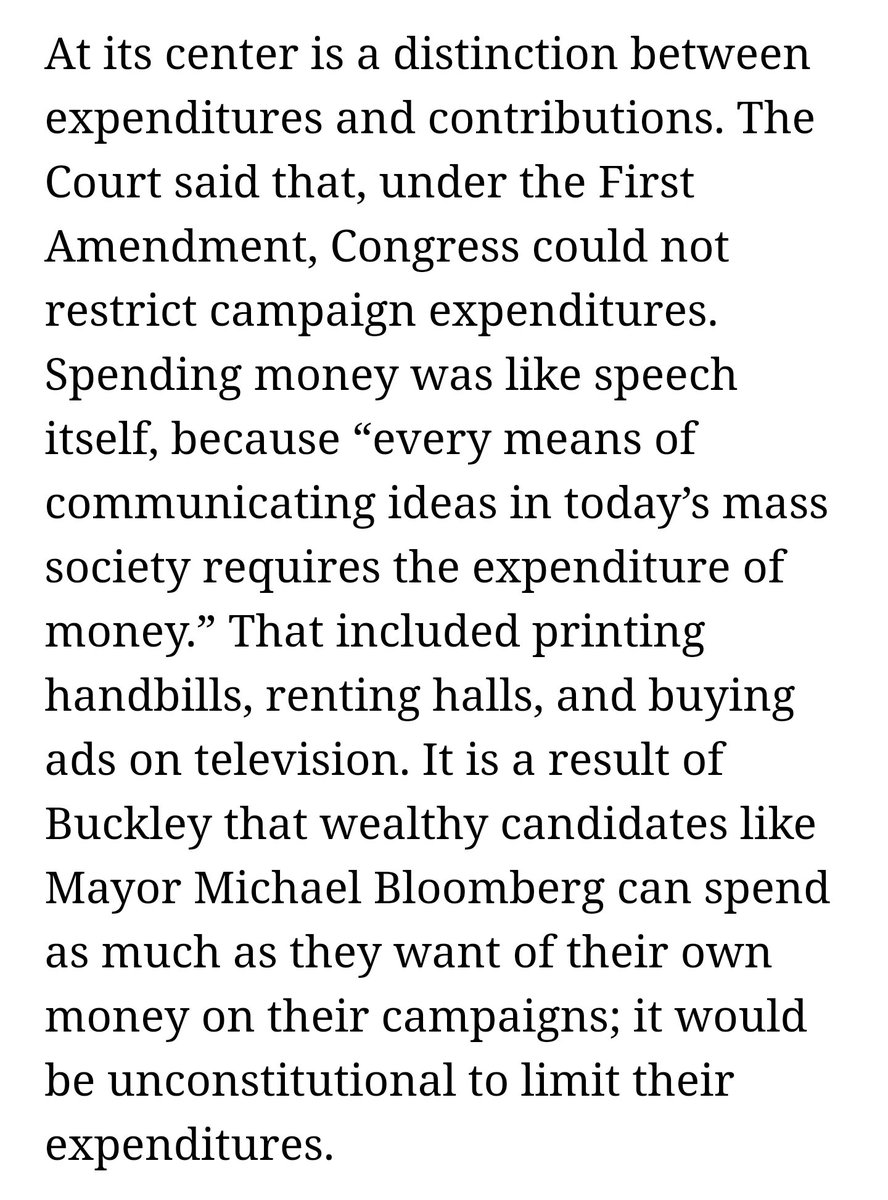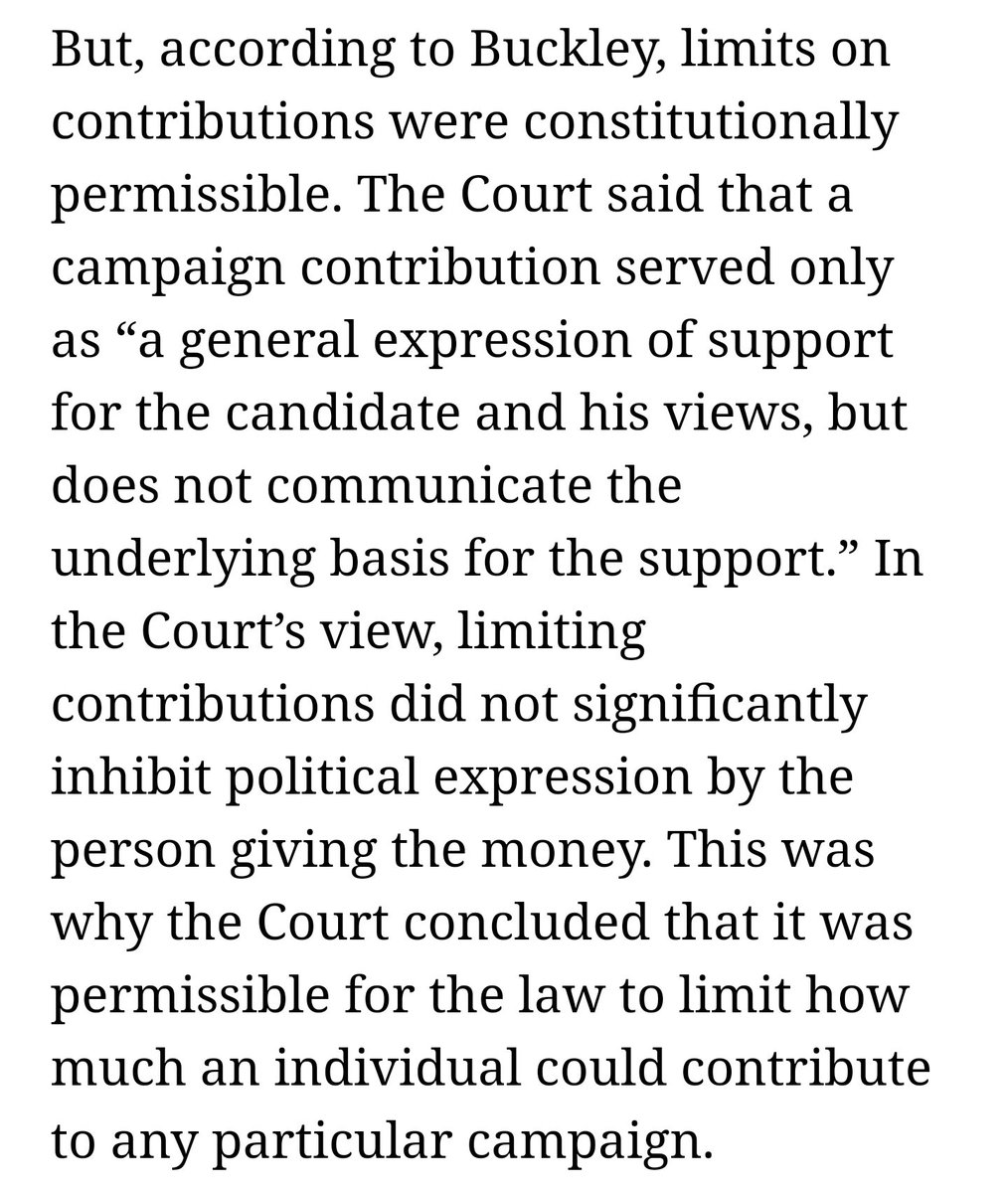 8/20 Court liberals (Ginsberg, Stevens) actually began oral arguments focused like a laser on foreign money, & didn't let up until Citizens admitted a compelling gov interest to regulate such things as foreign cash.
But that didn't even earn a footnote in the majority opinion.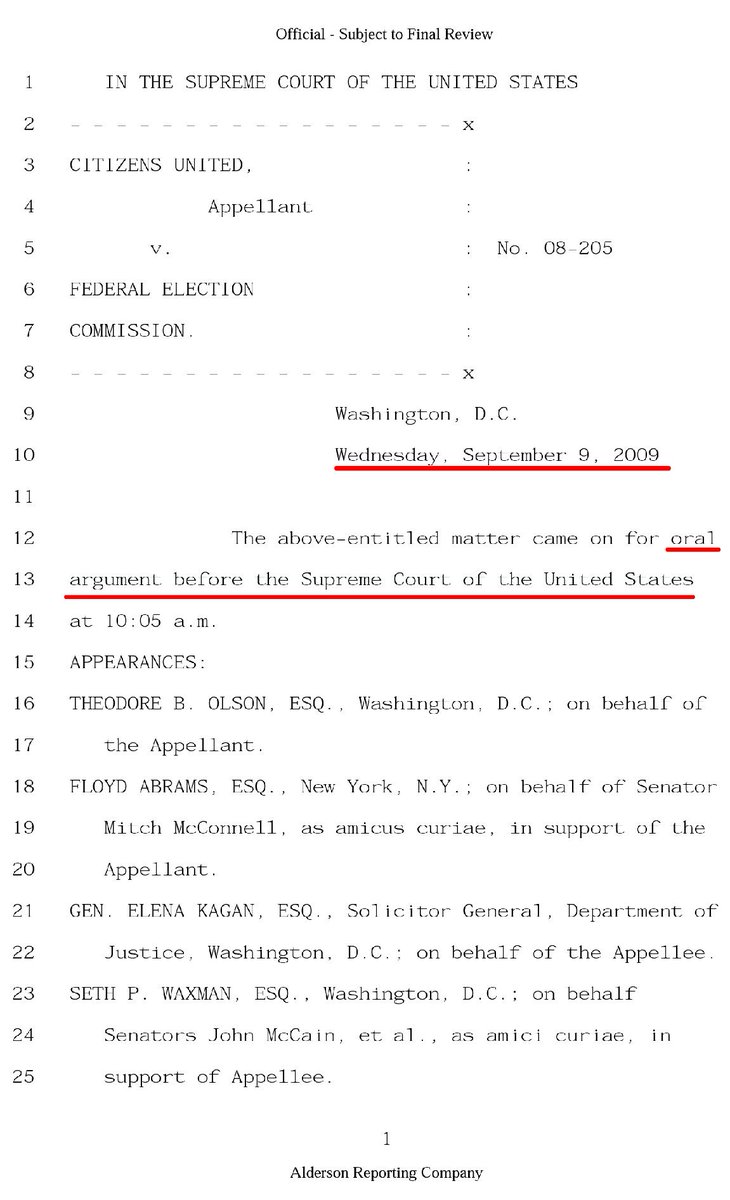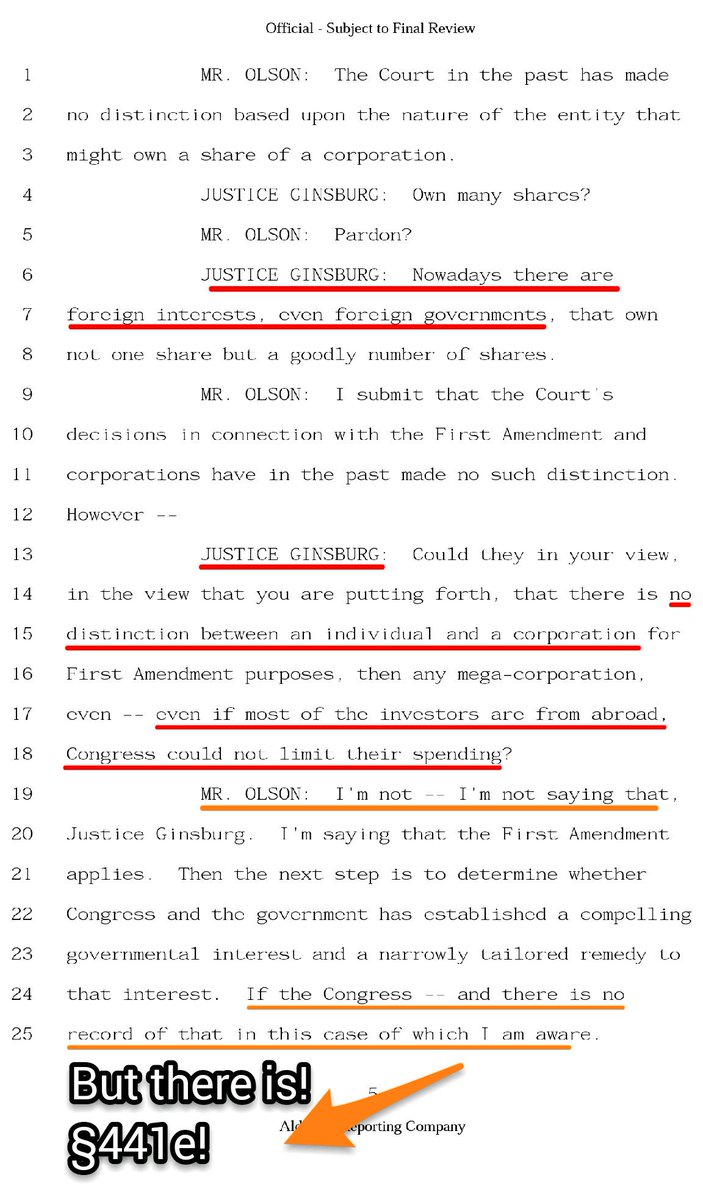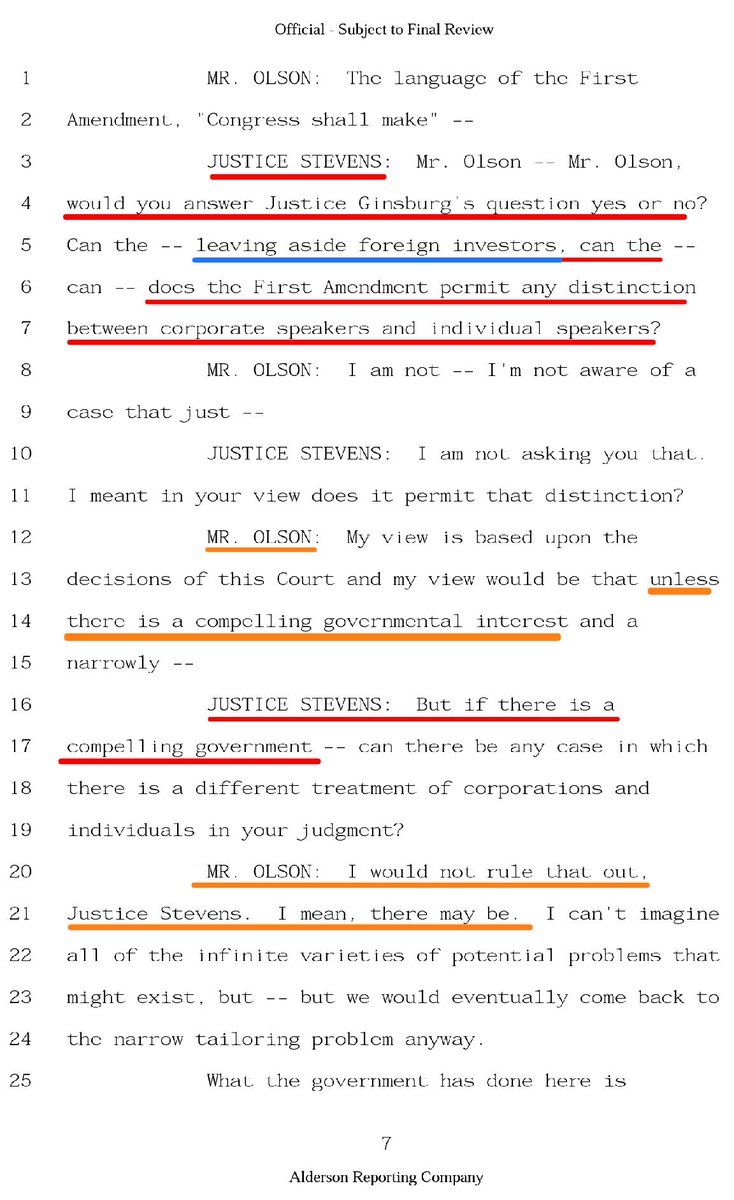 9/20 Insult to injury—conservative Justices forced liberals in oral argument to abandon foreign issue & prop-up gov lawyer's embarrassingly unprepared answers to hypothetical questions.
Alito: "So Congess could ban a book?"
Stewart (Gov lawyer): "Yes."
.
.
.
(!?)
.
.
.
🤕🔫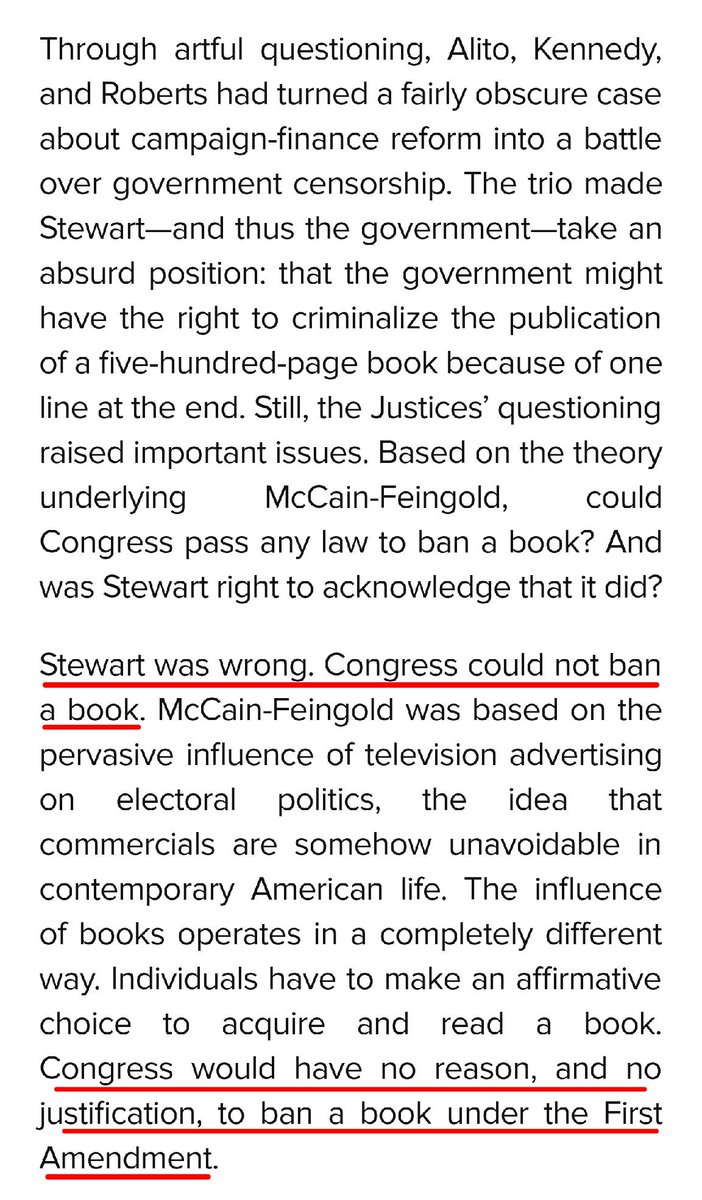 10/20 Conservatives knew foreign money was their weak link, that's why Justice Kennedy glossed over it in majority opinion, writing: *even if* a compelling interest to protect US elections existed, it's not the Court's problem if law being overturned also applies to foreigners.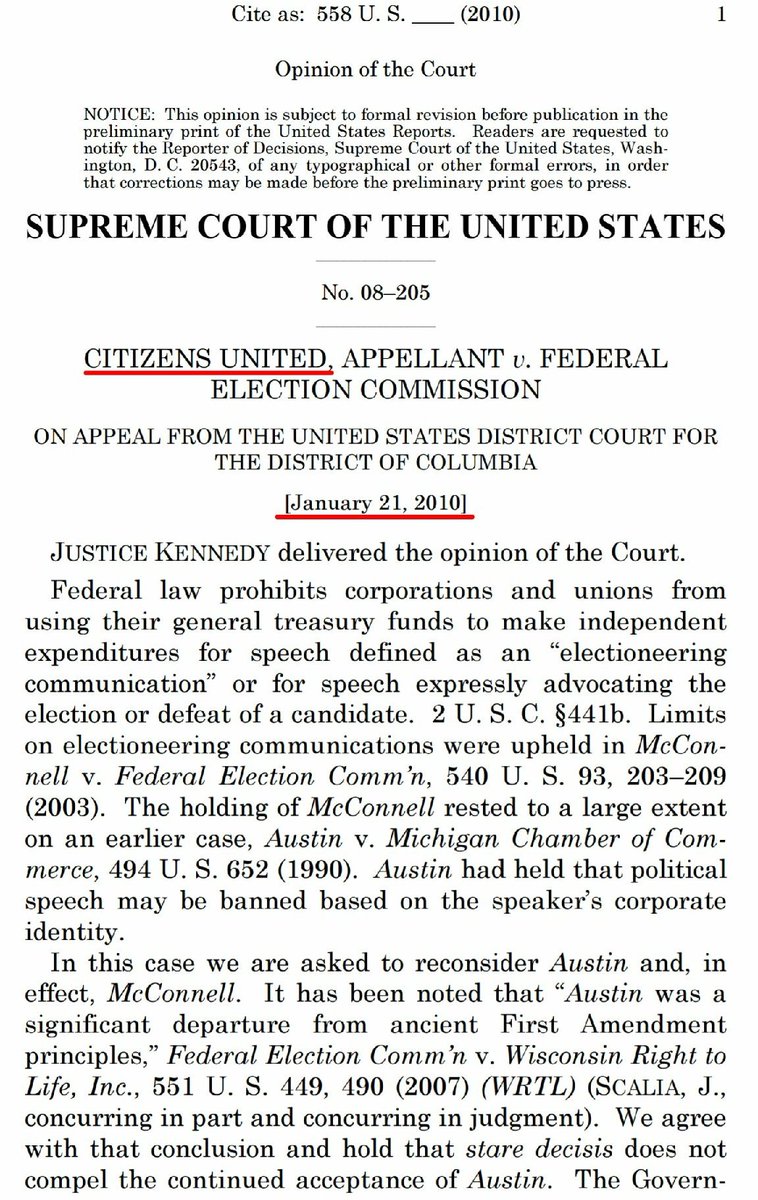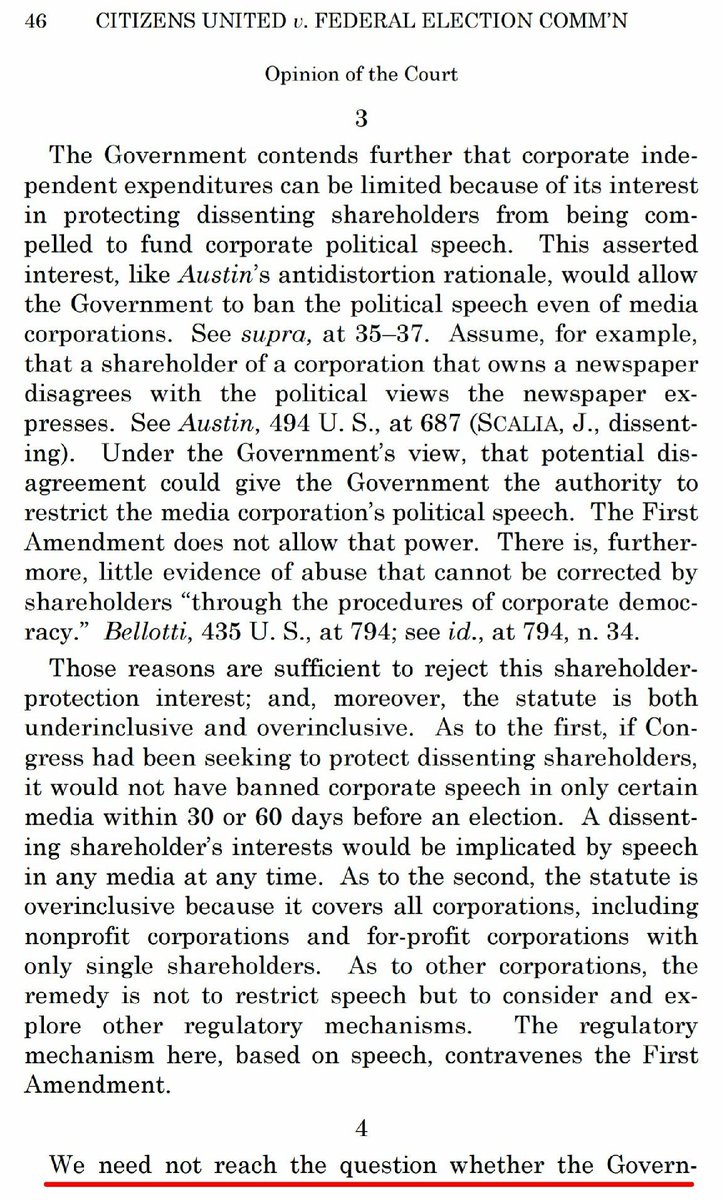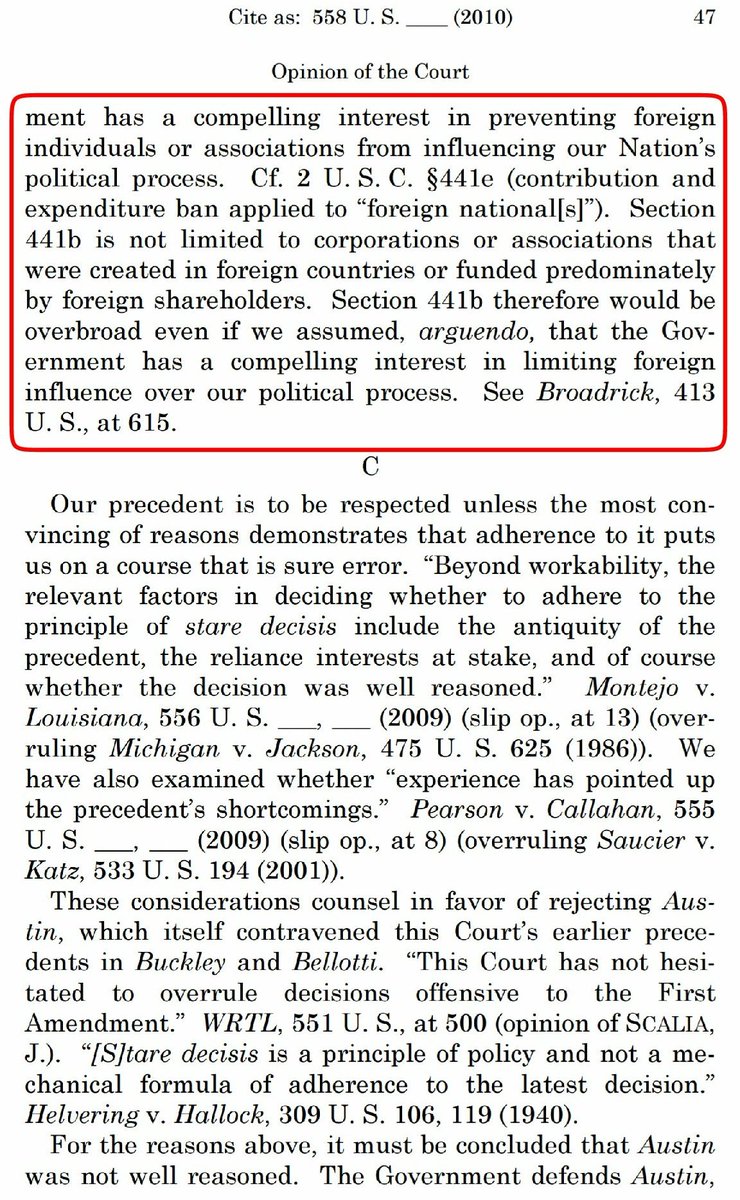 11/20 End result being Citizens United decision kneecapped both bans on foreign cash in US politics—one directly (§441b), the other indirectly (§441e).
Foreign money flowed, & more every year.
Dark money to 501(c)(4),(5),(6) nonprofits, & donor-disclosed contribs to PACs, etc.