28 subscribers
Hey iOS users you can use Workflow App from Apple to unroll threads straight from Twitter App. Check out
workflow.is/workflows/38d1…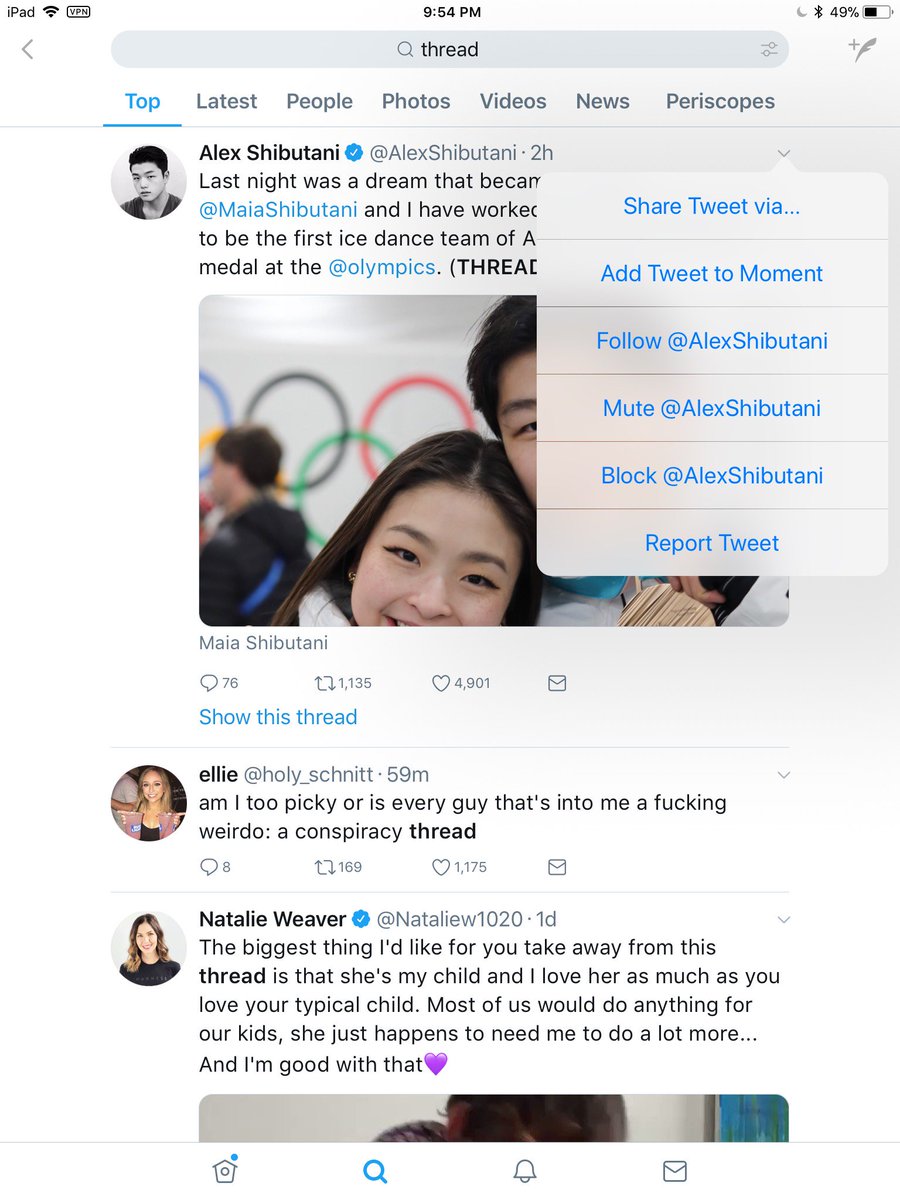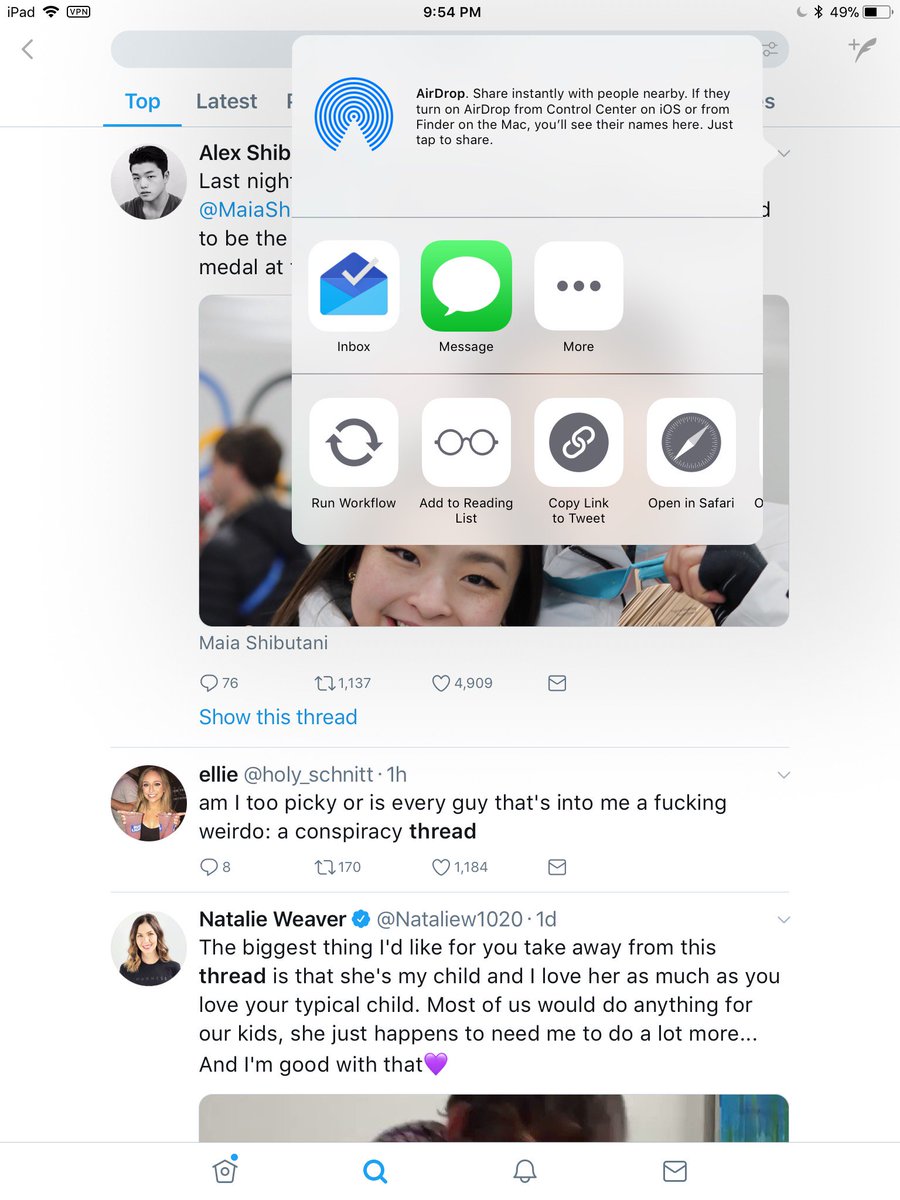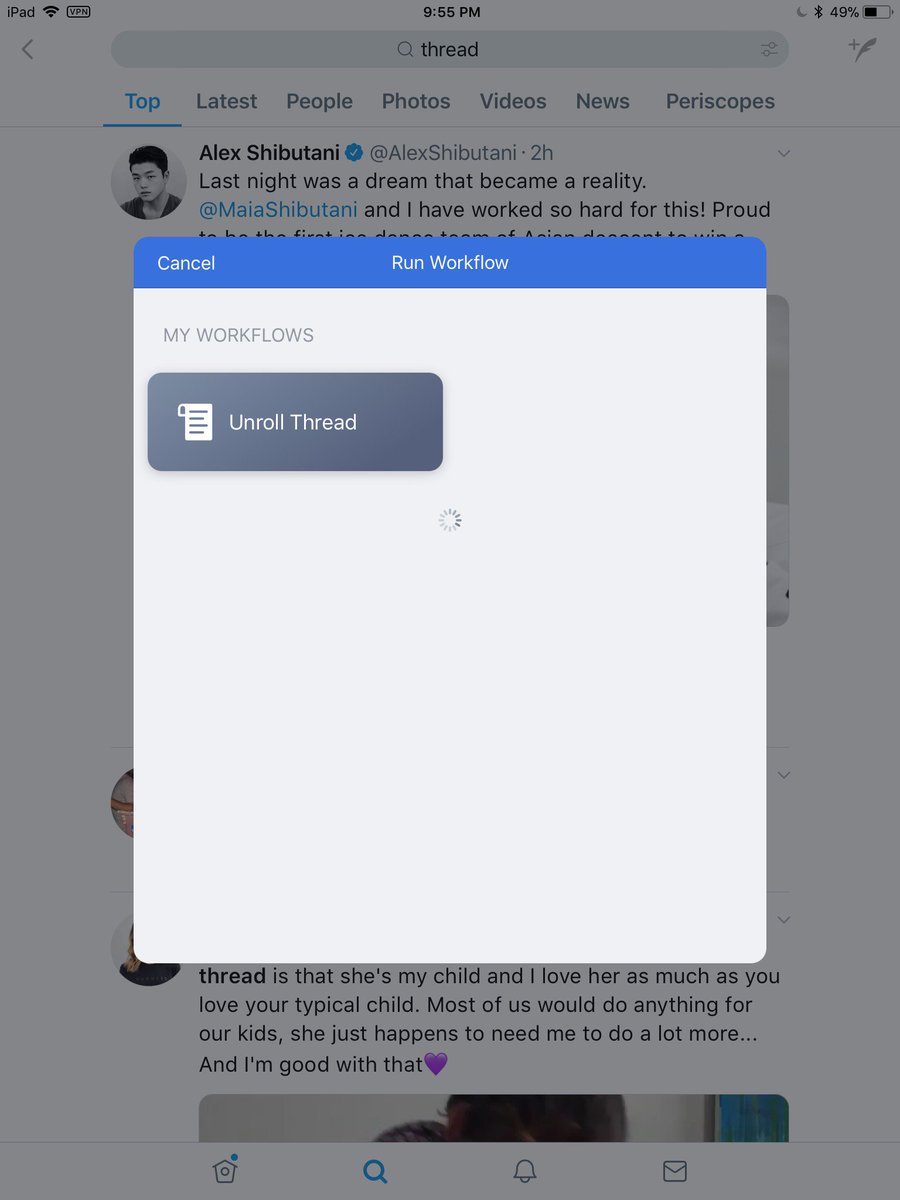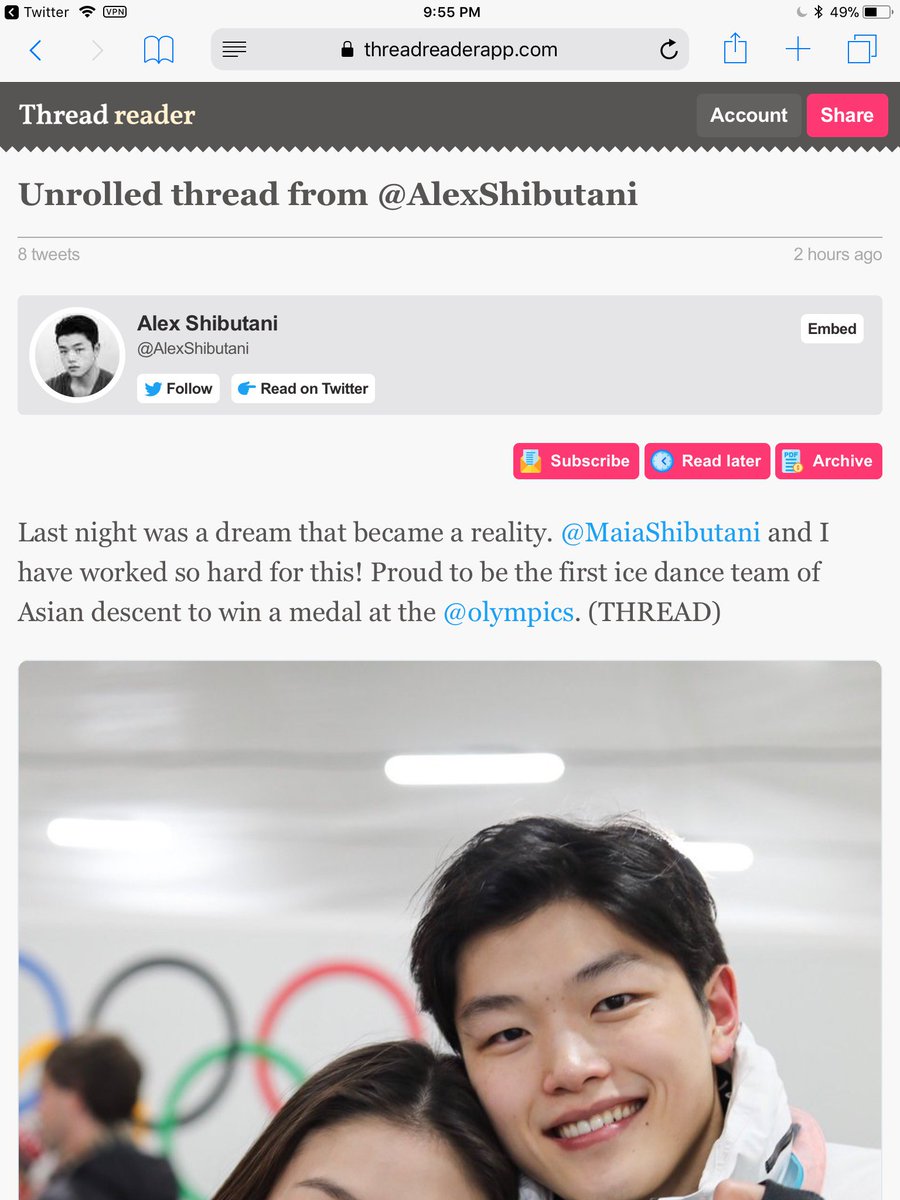 Step 1: Find a Tweet from a thread you want to unroll (any Tweet from the thread) and click 🔽 to share. Select "Share Tweet via..."
Step 2: In the second row of actions in the share sheet, tap "Run Workflow"
It is possible that the first time it does not show up, scroll the list of action and click "more" to add it.
Step 3: Select "Unroll Thread"
Step 4: It will open safari and unroll the Thread for you.
🎆🎇🎆
This content can be removed from Twitter at anytime, get a PDF archive by mail!
This is a Premium feature, you will be asked to pay $30.00/year for a one year Premium membership with unlimited archiving.
Don't miss anything from @threadreaderapp,

subscribe and get alerts when a new unroll is available!