Wow, check out the inaugural issue of Vogue Poland. You could write a damn dissertation on this cover. So here's a short one, in a few tweets.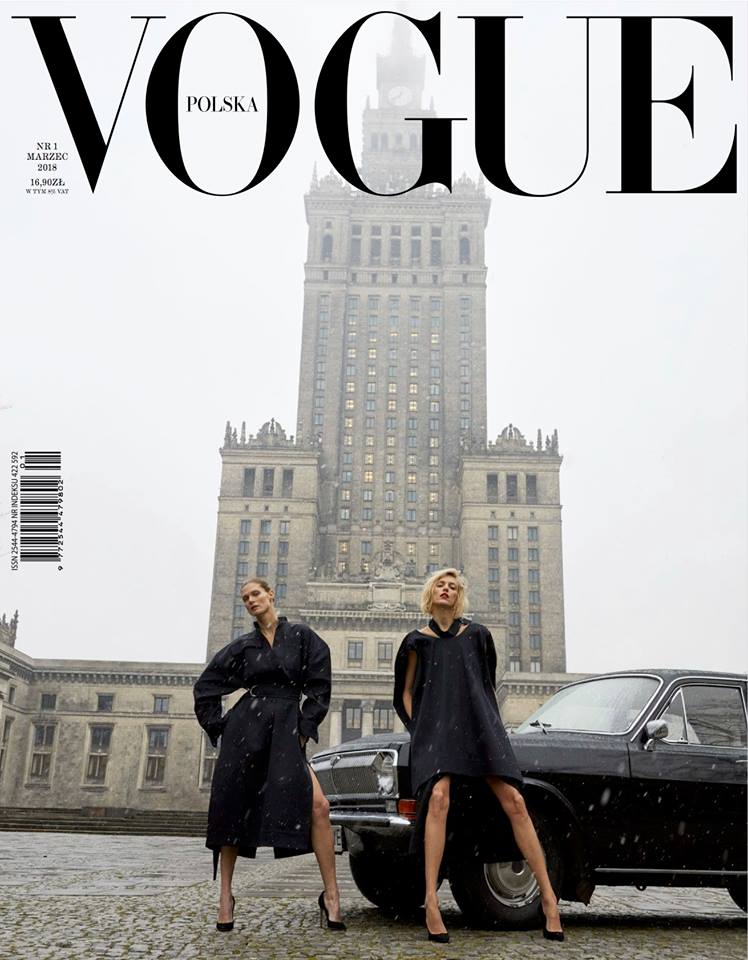 In 1998, when Vogue came to Russia, Soviet chic was the last aesthetic anyone wanted to see -- the whole point was to shed this kind of hard dour grayness and Be Like The West; now, 26 years later (29 for Poland), there's worldwide hunger for precisely this kind of grayness.
This cover isn't "nostalgic" — it's using Soviet-ness as a shortcut to a sense of danger and stakes; and don't forget that, to the Polish eye, everything but the women on this cover belongs to a foreign occupying power. (And the photographer is, ahem, German — Juergen Teller).
So, this is a low-key act of reclamation and brazen commercial repackaging of an oppressor's imagery, pretty heady stuff for a Vogue cover. (And Condé Nast knows this is a special case, too — note the total lack of coverlines; this never happens these days).
Turns out this was just one half of the story. Here, from my ex-boss Karina Dobrotvorskaya's Instagram, is the 1960 cover this one is referring to (which looks like an outtake from
#TheOptimists
)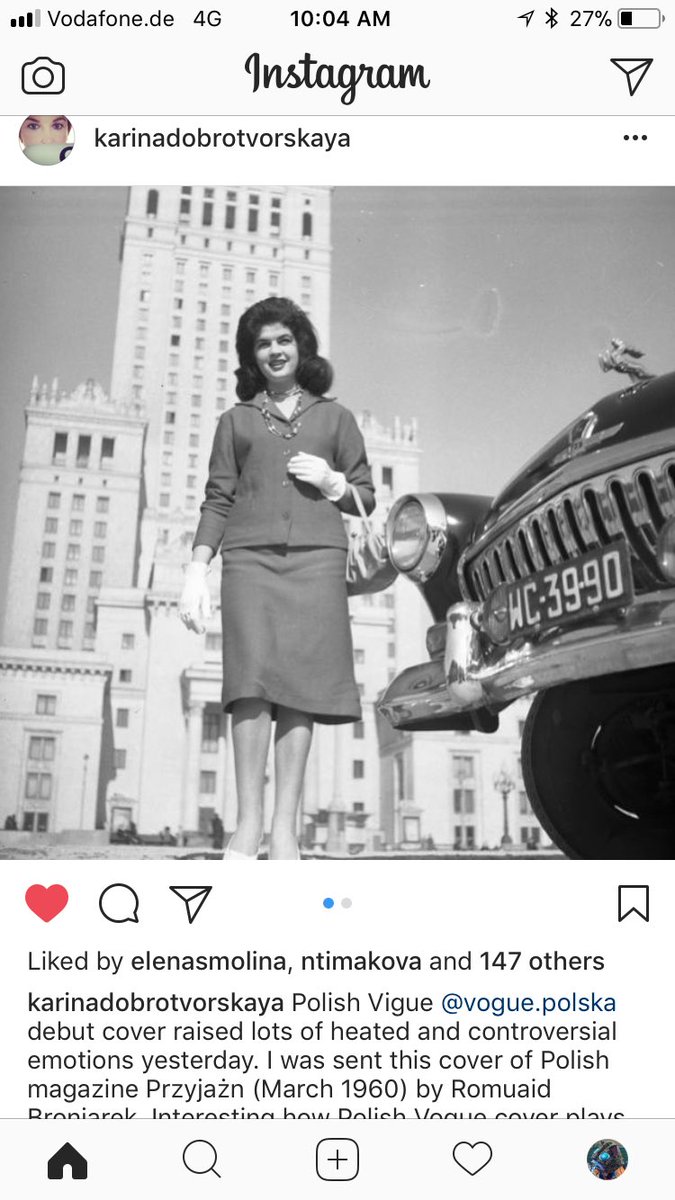 Same make of car, by the way, just an earlier model - which had just come out in 1960 (something I know only because of The Optimists research)