1.
The Trump Doctrine (overall)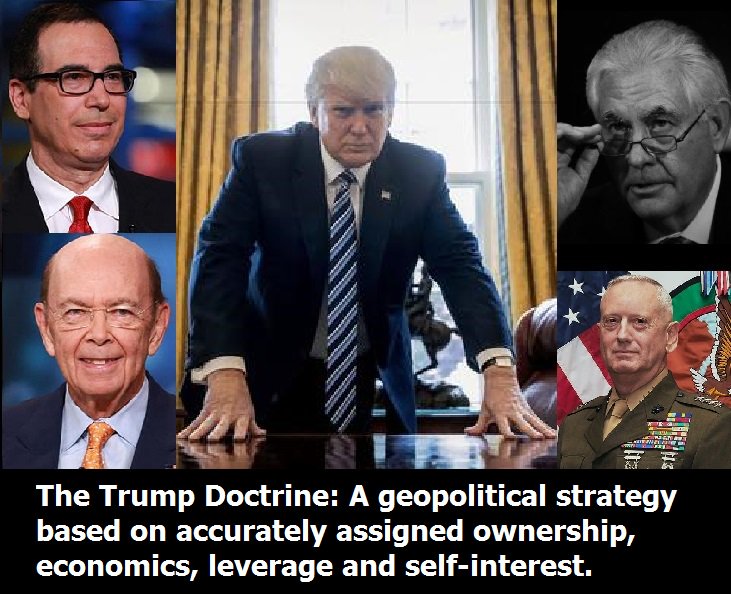 2.
How the Trump Doctrine applied to North Korea: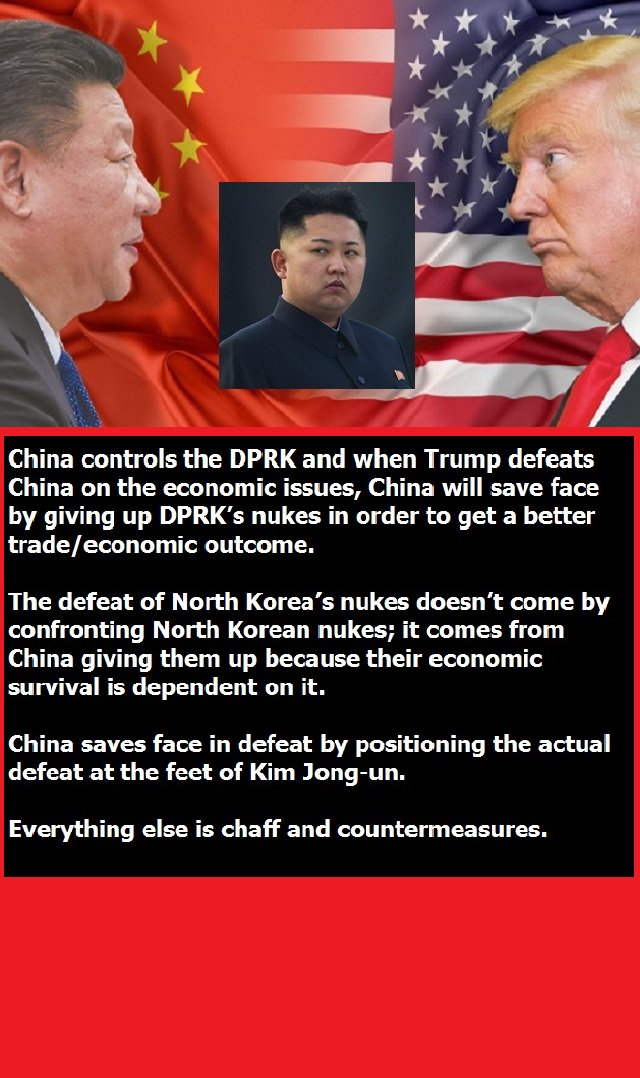 3.
Just because western media doesn't understand how President Trump executes a geopolitical strategy based on economic leverage, that doesn't mean adversaries are not fully aware of the effectiveness of the approach.
4.
The Trump Doctrine has two avenues toward dealing with national security adversaries.
5.
The first route is direct assignment of responsibility toward the enablers: see China for North Korea; The Gulf States for Qatar (Sunni extremism); Russia for Syrian terrorism (Assad); and Pakistan for Afghanistan (Taliban); as recent examples.
6.
However, when the geopolitical threat stems directly from the enabler, and not the enabled, the Trump Doctrine has a distinctly different & far more encompassing, approach.
7.
Route two goes through leveraging regional allies and partners. (TWO THREATS, China and Russia) See ASEAN and India for ¹China; and France, Poland, Baltic States for ²Russia.
8.
In each case: China, Russia and Iran, unlike Western media, these powers assemble volumes of research to assist them in understanding the most likely sequence of events President Trump will take.
9.
When we say volumes of research, we indeed mean hundreds of people researching and drafting position documents based upon every scintilla of every deal Donald J Trump has engaged in.
10.
These states fully understand how President Trump intends to utilize economic leverage toward his next national security focus. As soon as President Trump mentions a strategy for a foe, all international adversaries immediately began road-mapping their defense.
11.
When the threat was Sunni Extremism, the problem was/is the Muslim Brotherhood and the enabling of Qatar. Trump assigned responsibility for solving that issue to Saudi Arabia and the Gulf Cooperation Council. It is the GCC who confronted Qatar, not the United States.
12.
When the threat is Syria's chemical weapon, the problem was/is the Assad regime and ISIS. Trump assigned responsibility for solving that issue to Russia; Russia initially refused, so Trump bombed the shit out of Assad – Russia/Assad took ownership; further action not needed.
13.
The same approach extended w/Afghanistan. However, the solution was not Pakistan eliminating the Taliban per se'; the solution lies in leveraging Pakistan to force Taliban into negotiations w/ Afghan government.
14.
See the pattern? In each example President Trump assigns responsibility. However, the important element is the underlying ownership must be based entirely on truth.
15.
In each of the examples the truth was/is that Gulf States/Qatar, Assad/Russia, and China/Beijing were manipulating and enabling the problem behavior. By calling out that truth, each enabler was forced to take ownership and corrective action.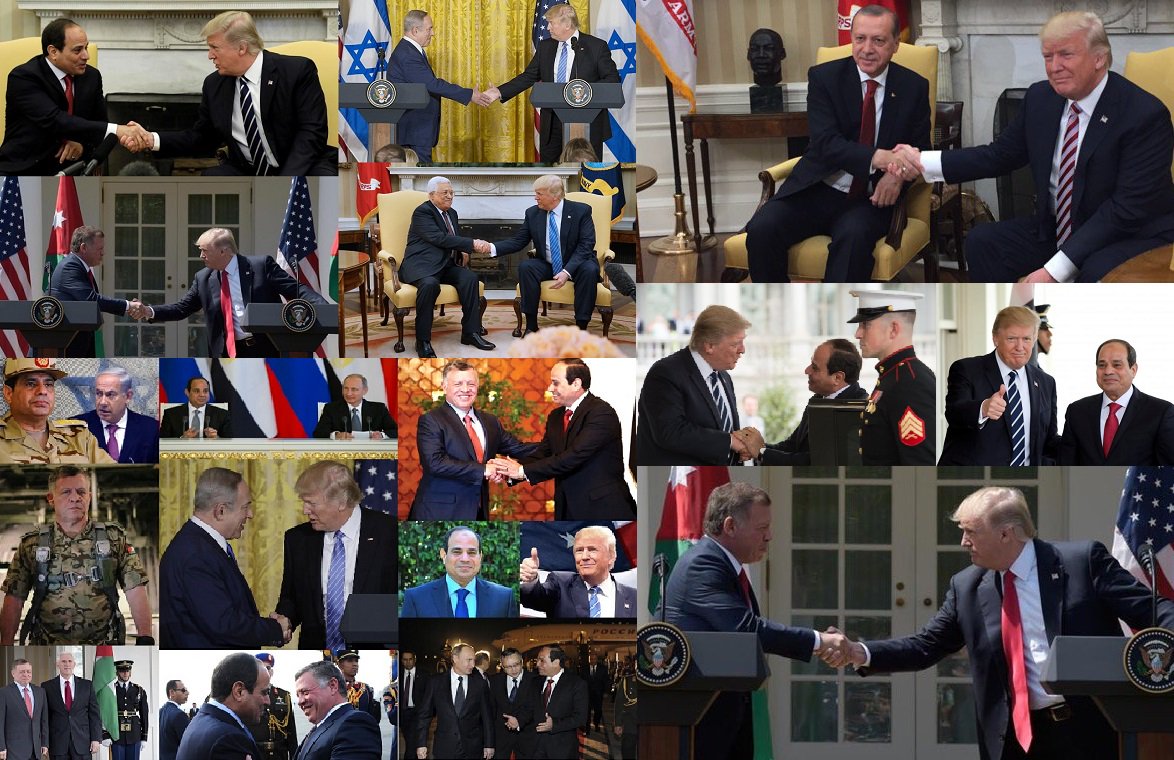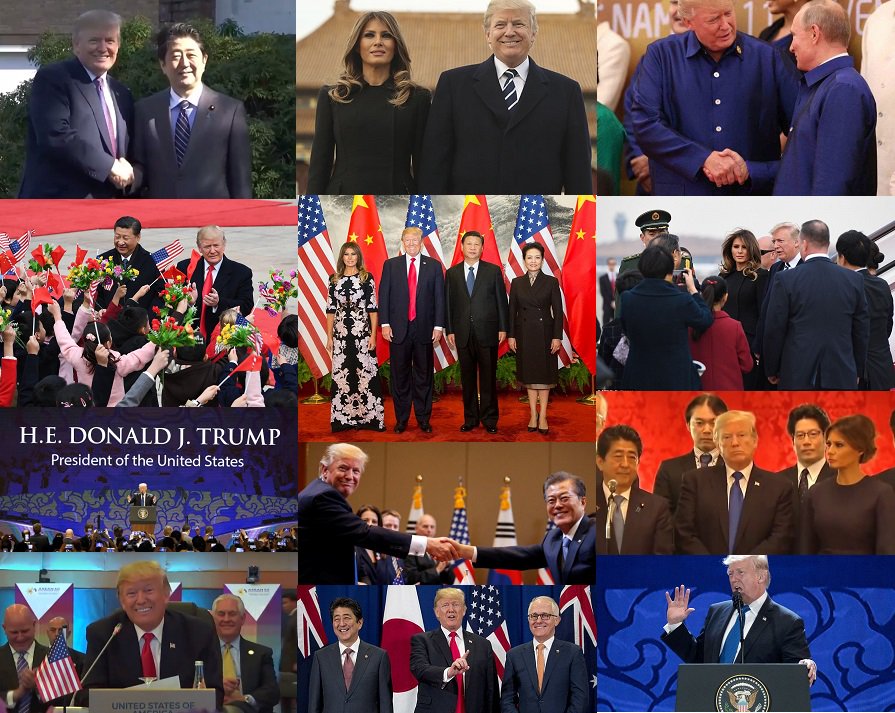 16.
For the North Korean problem, Japan, South-Korea and India are all economically leveraged against China by President Trump [via favorable trade and market access opportunities.]
17.
For the Afghanistan problem, India again becomes the economic leverage against Pakistan. China has a great deal of investment in Pakistan, and China also views India as an economic threat to their one-road/one-belt plans.
18.
The U.S. military is not the leverage, the military helps creates leverage. The leverage itself is economic. Financial interests are always the best leverage to use because inherent within the fundamental principles of economics is "self-interest".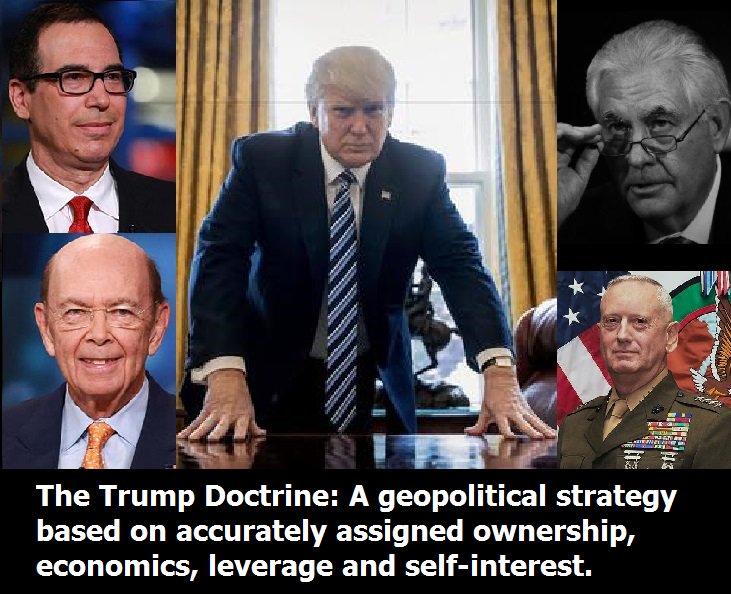 19.
Actions taken generate financial benefits; those benefits are direct and immediate to the interests of those generating the desired results.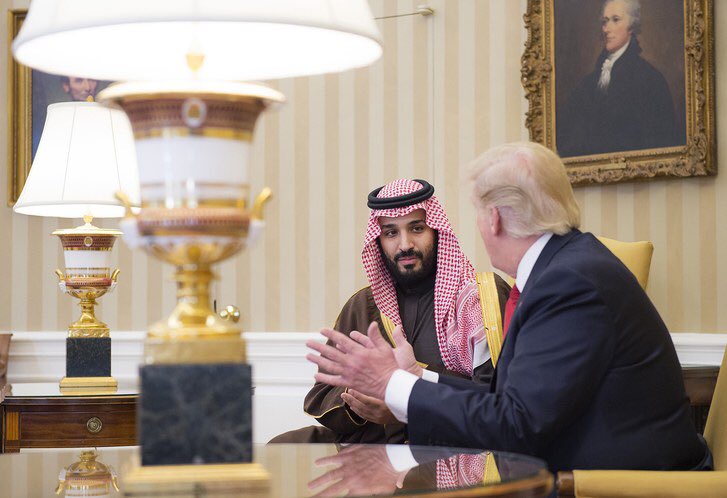 20.
Everyone knows the first North Korean missile test was conducted during Bill Clinton's presidency. That was over 20 years ago.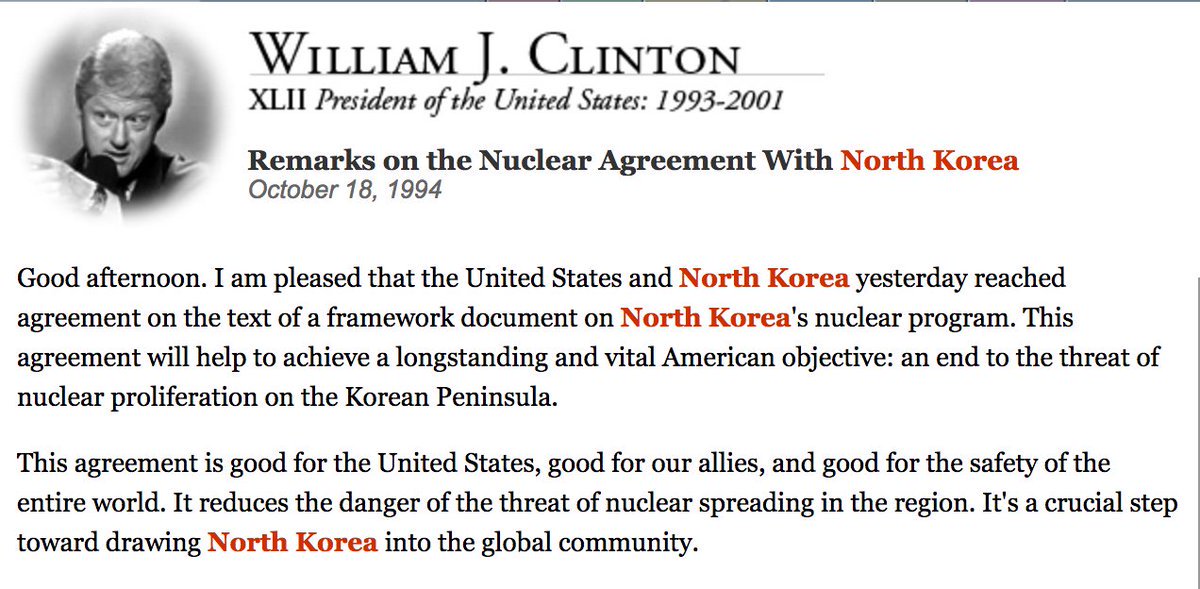 21.
What President Trump was able to do with the approach he took with North Korea is jaw-droppingly smart. Stunningly so. Economic leverage works.
22.
We have been led by stupid people who never applied leverage in a way that would matter to secure the best interests of the U.S. President Trump and his team did; and they won.
'Deep State' and media need to stop the American electorate from seeing/understanding victory.
23.
The review of the enhanced sanctions against N-Korea should be incorporated with the larger issue of policy toward the DPRK's enabler, China.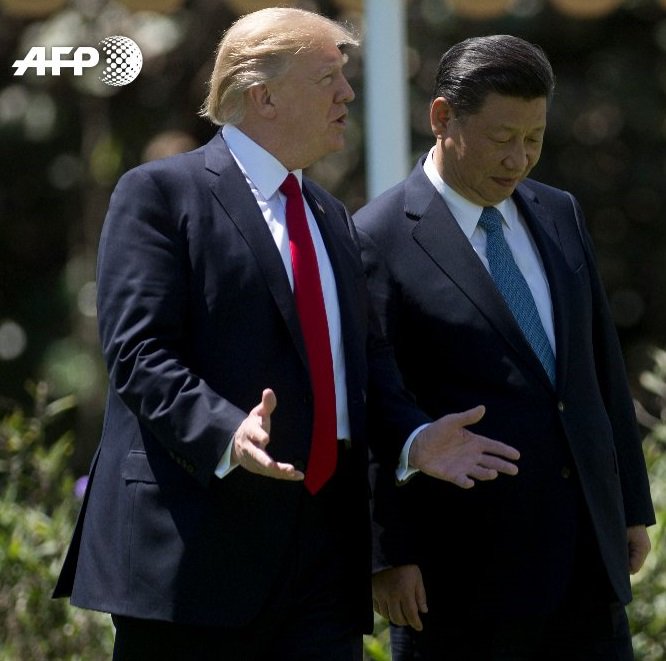 24.
President Trump, Secretary Mnuchin and Secretary Ross positioned a severely consequential trade reset between the U.S. and China.
25.
Next: The enhanced U.S. energy export initiatives, in conjunction with lower oil prices, an outcome of U.S. energy policy and a mutually beneficial relationship between President Trump and Arab states in the GCC, severely weakened the economic position of Russia.
26.
It was a situation where China and Russia's best economic interests were enmeshed with supporting U.S. sanctions against North Korea.
27.
The Bear (Russia) and Red Dragon (China) were drawn into an economic battle space controlled by the Eagle (Trump-USA).
28.
President Trump offered a 'better' trade outcome for China if they comply with UN sanctions. Similarly President Trump negotiated w/ Russia on 'better' terms (definitions variable) for U.S. energy shipments to Europe, again if Russia complies with Nikki Haley's UN sanctions.
29.
President Trump's visit to Poland, and the Three Seas Summit (Baltic, Black and Adriatic Sea States), along with France and the G20 members, established economic relationships and agreements for energy export between the U.S. and Eastern Europe.
30.
Add all this to the personal relationships developed between Trump and the Gulf Cooperation Council; then factor in the larger economics; and overlay the leverage needed over Russia on issues unrelated to the EU, in North Korea.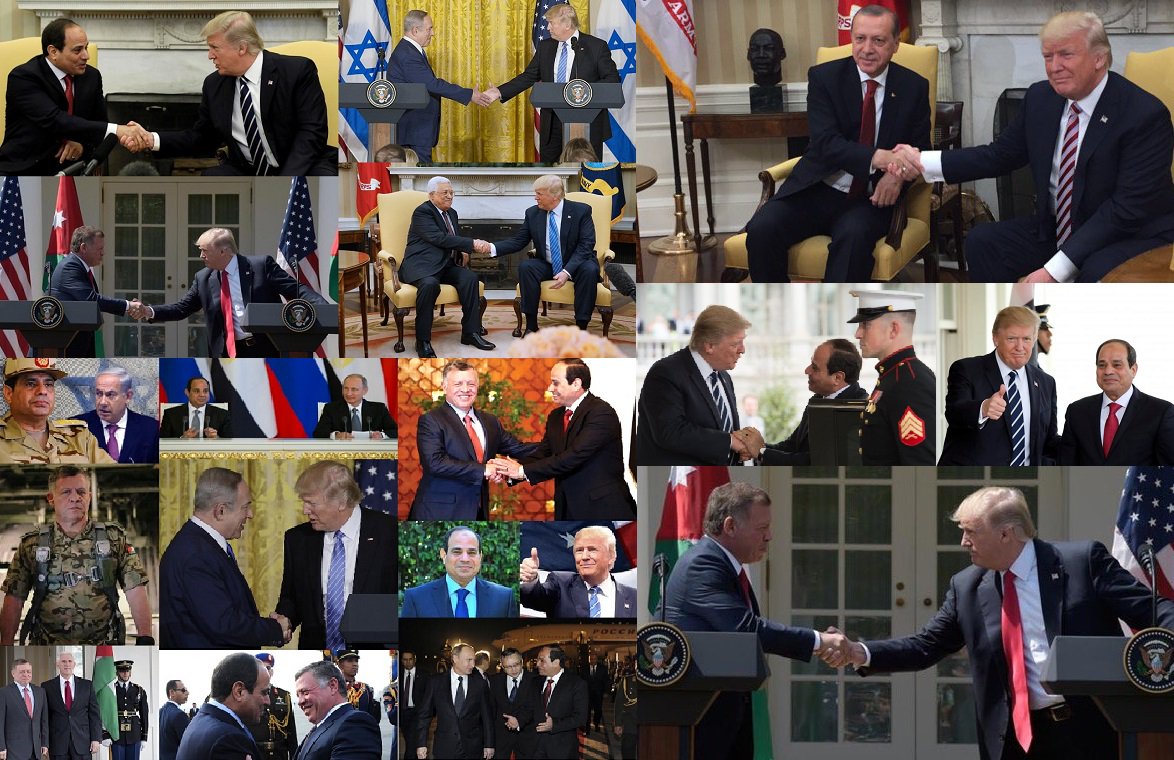 31.
We actually saw China and Russia holster their U.N. Security Council veto power, and support sanctions against N-Korea because it was in their personal economic interests not to oppose the U.S. sanctions. Brilliant strategy.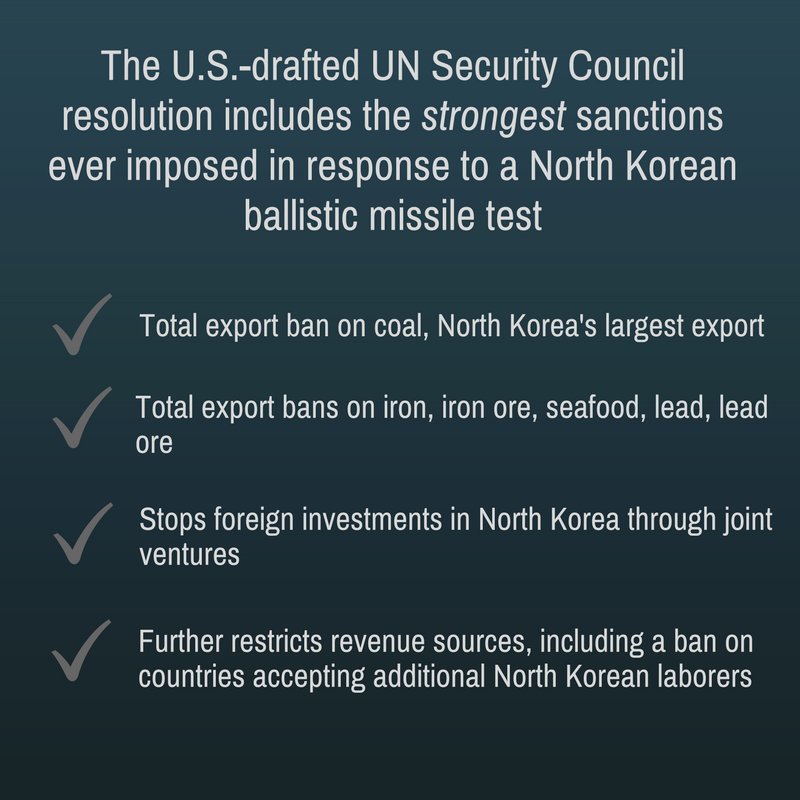 32.
Facing a Red Dragon who wears a Panda mask is a challenging enterprise. ONLY, for this U.S. administration, President Trump has dealt with this level of Beijing *cultural thinking* before.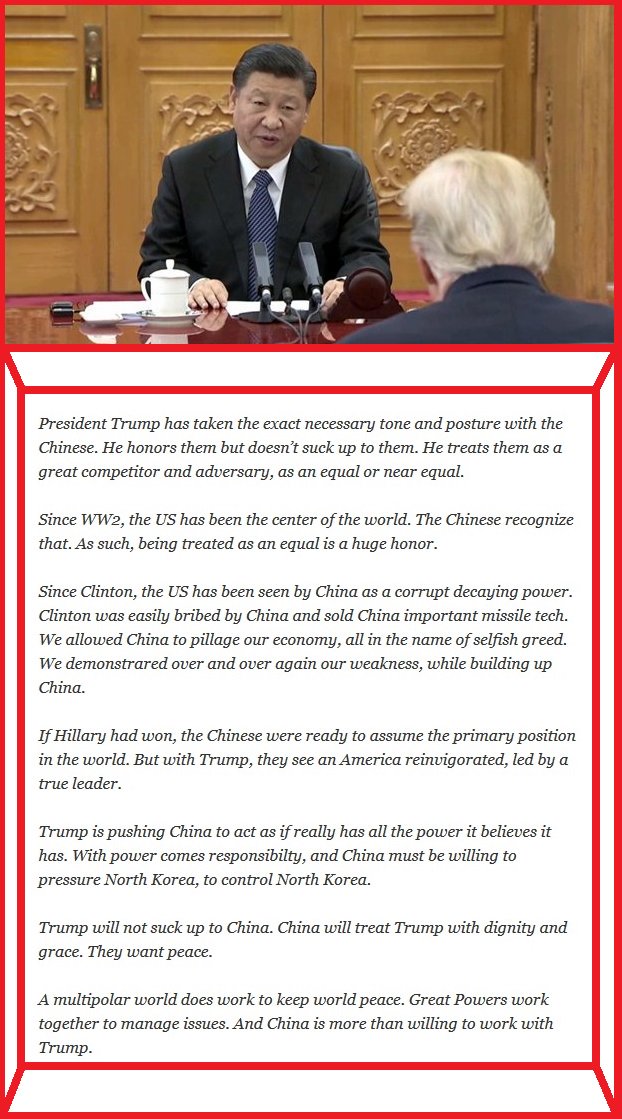 33.
When it comes to the use of economic leverage to create U.S. national security outcomes, well, we are learning at the knee of an economic master player. The media will now do everything they can to stop people from realizing how effective President Trump is…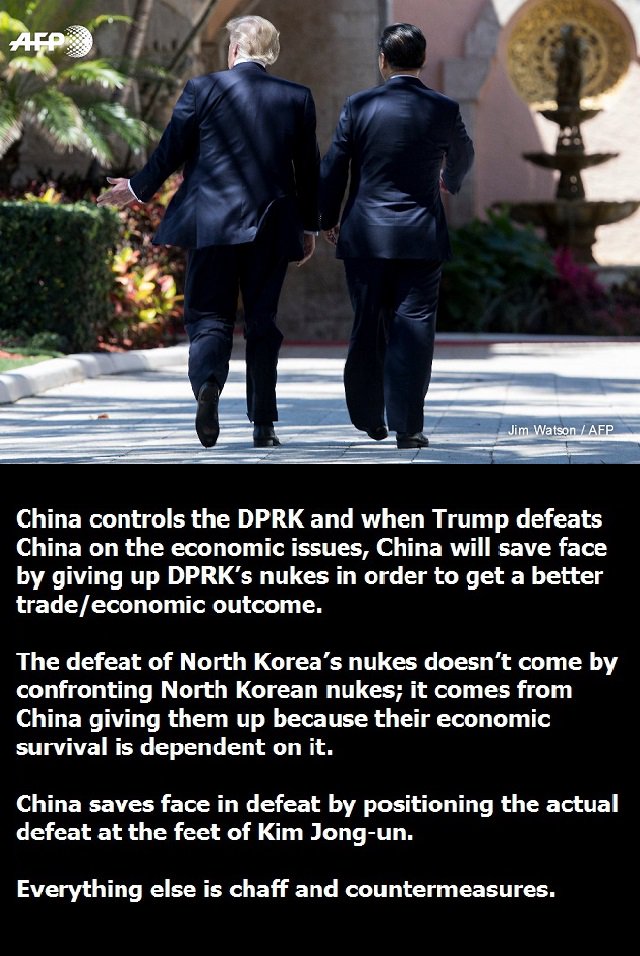 34.
/End