🚨
#URGENT
OIG Executive Director of Intelligence Committee was fired last week?
@ChuckGrassley
had requested preservation of documents and there's concern of both intimidation and retaliation against whistleblowers?
@TheJusticeDept
@realDonaldTrump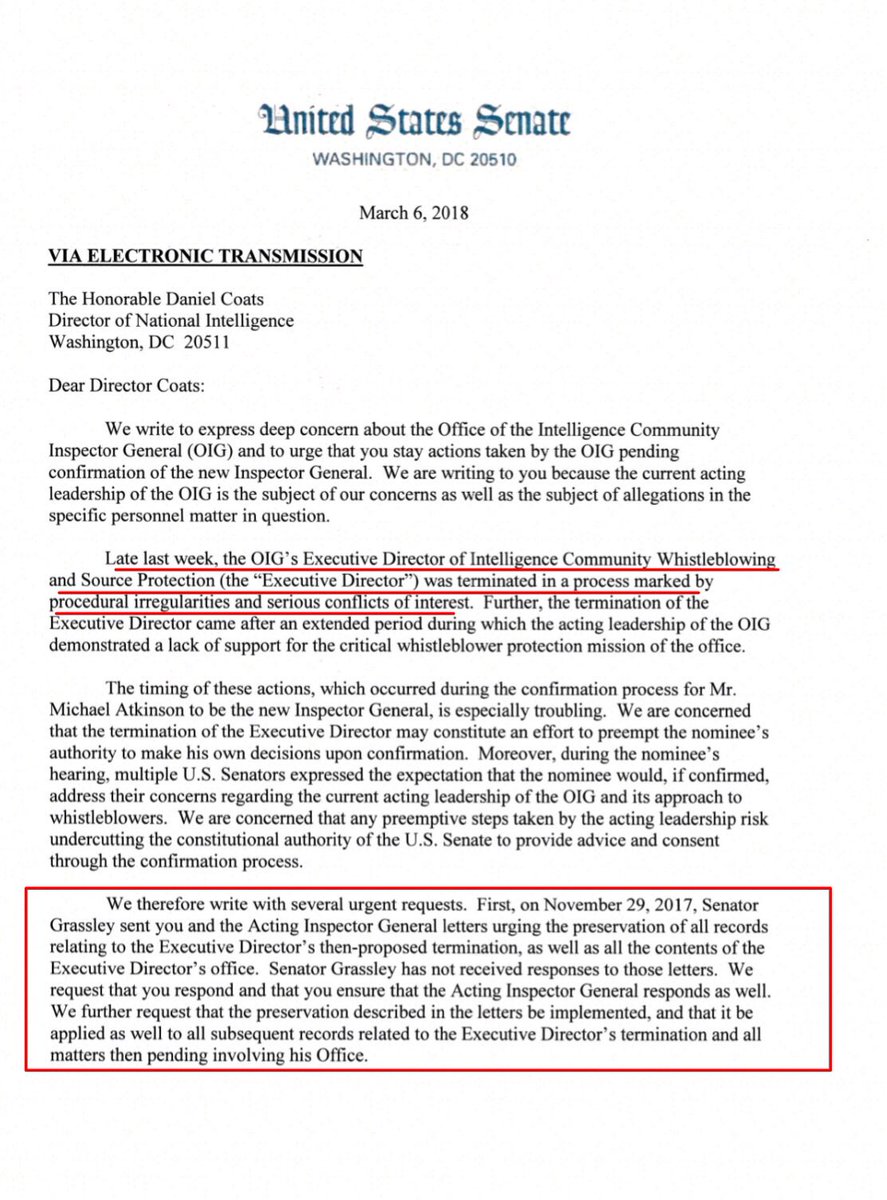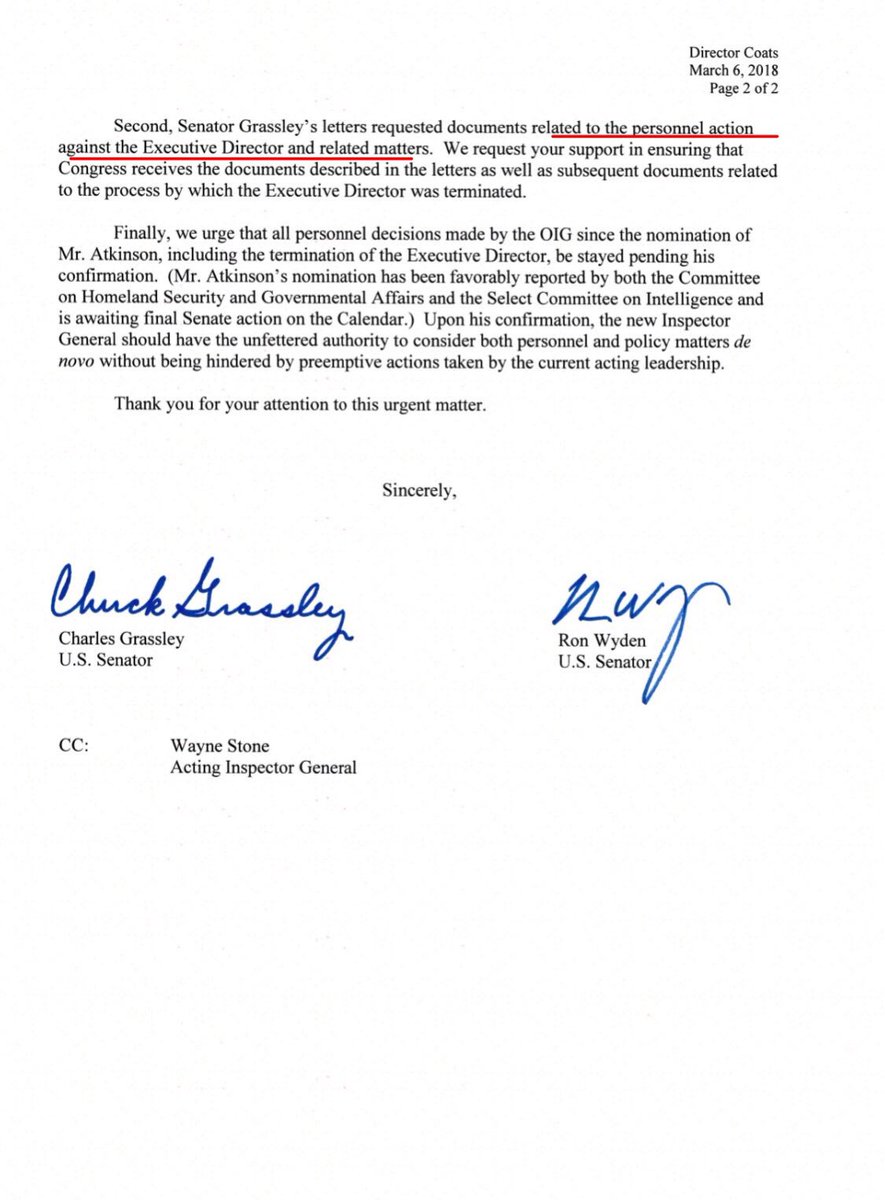 This office was doing independent review of Boston marathon bombing and HILLARY CLINTON EMAIL 🔥he was allegedly put on leave but Grassley's letter indicates he's now been fired
@TheJusticeDept
@TheLastRefuge2
@dbongino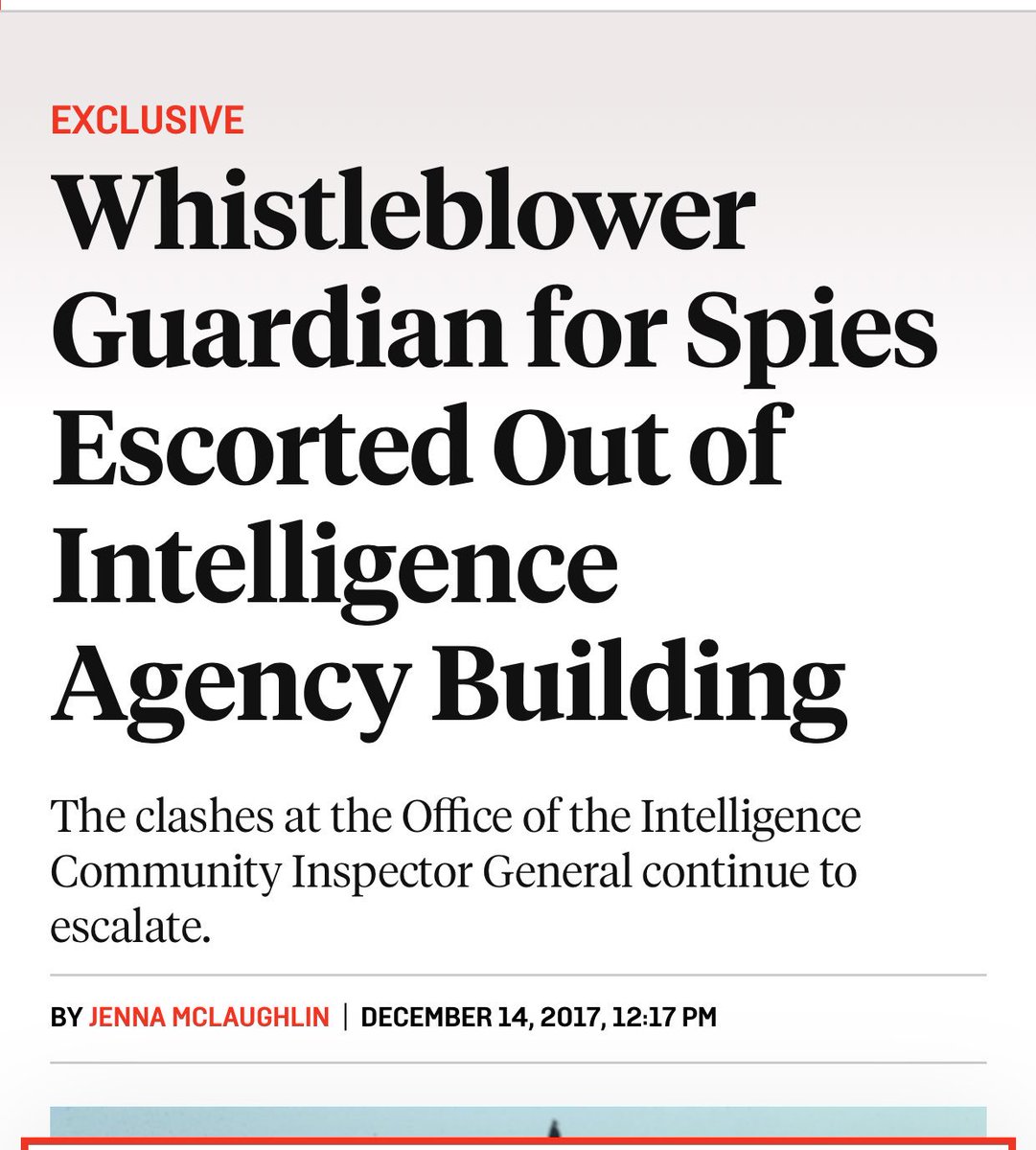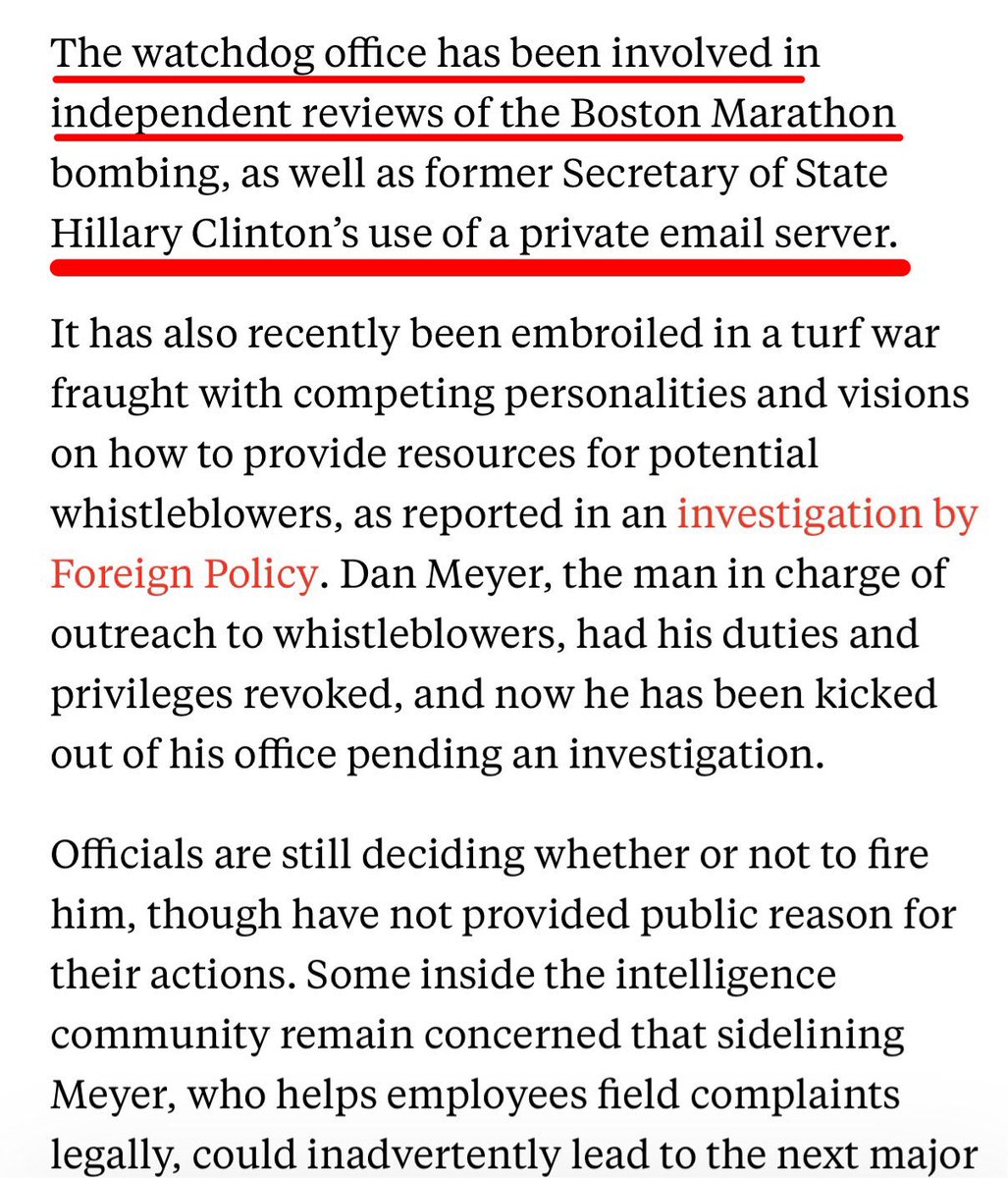 Appears to be Dan Meyer
@ChuckGrassley
immediately sent requests, appears his instinct was correct. What's going on at
@ODNIgov
@nameredacted5
@drawandstrike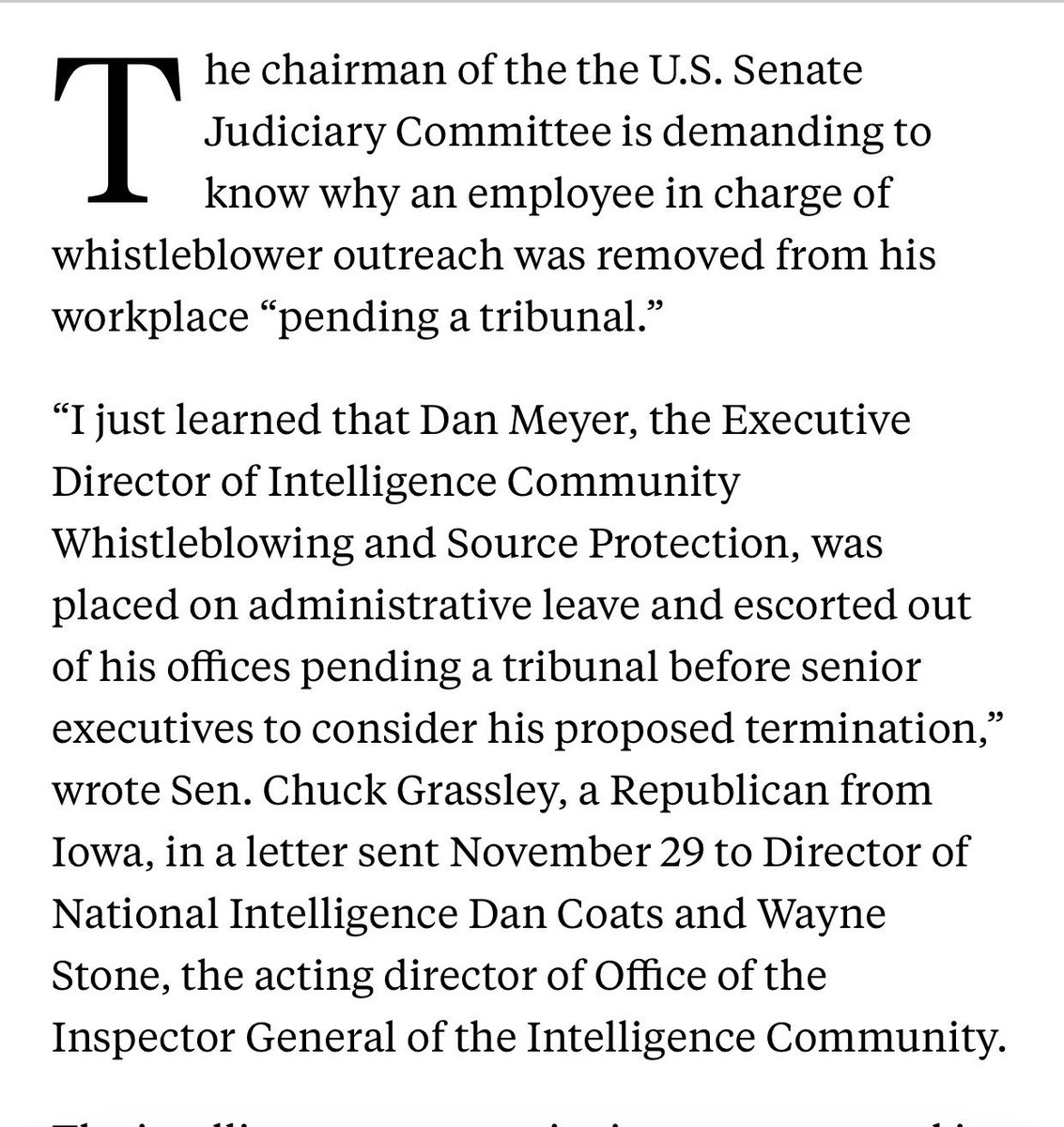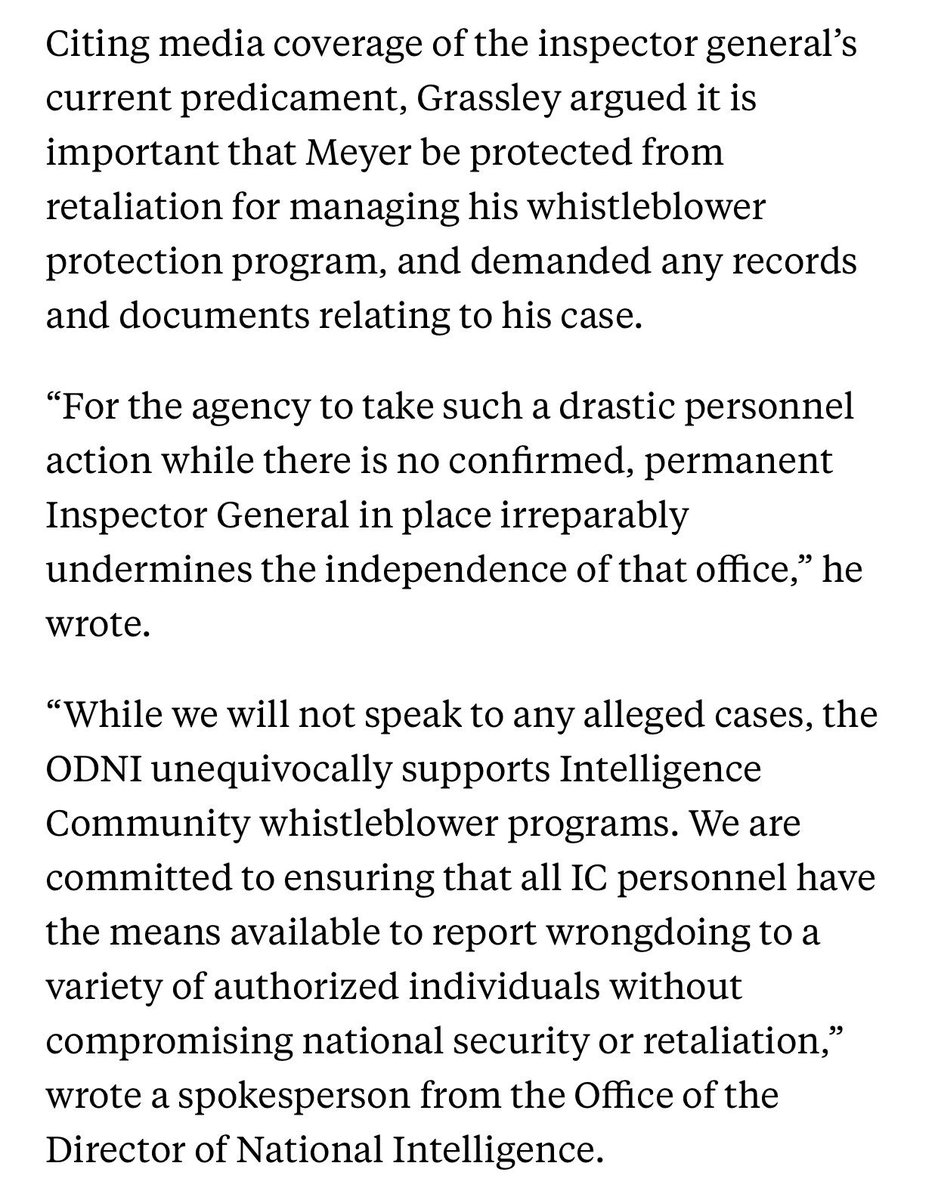 To be clear this is NOT Horowitz this is a different department. The letter is requesting documents be preserved for incoming IG who has been nominated and favorably reviewed. Grassley appears to see firing as possible intimidation.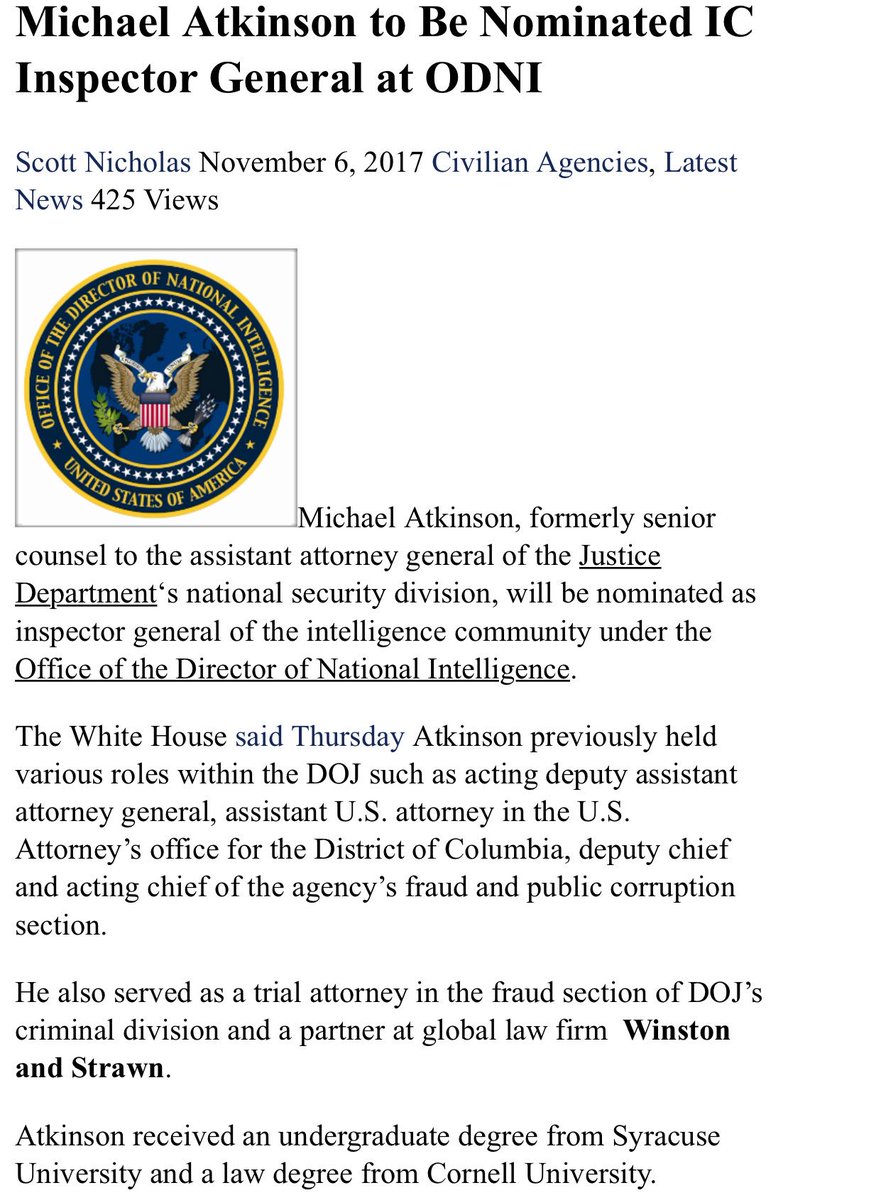 This was Meyer's letter in November.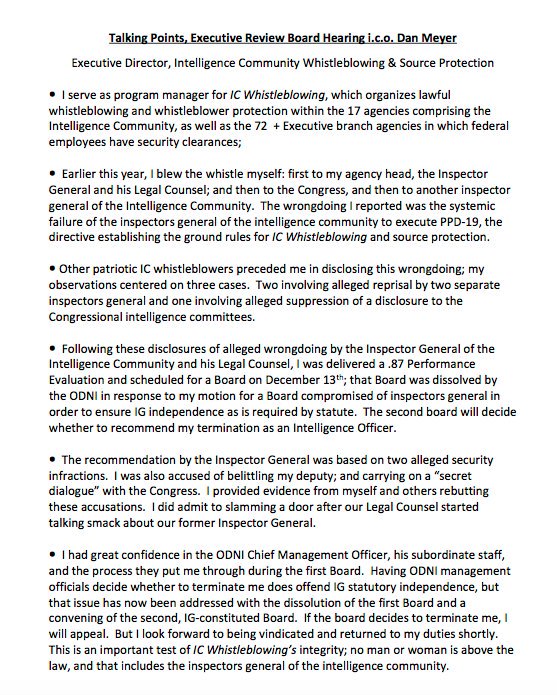 Here is
@ChuckGrassley
original letter as suspected
@nameredacted5
@rising_serpent
it's to Chuck Stone also says McCullough and Johnson were reported to be interfering in whistleblowing 🎯
@TheLastRefuge2
judiciary.senate.gov/imo/media/doc/…