(1)
Youtube shooting in San Bruno CA, April 3 2018: Thread #2
Thread #1 was live tweeted during the breaking news phase, please treat it as such:
Thread #2 covers the aftermath.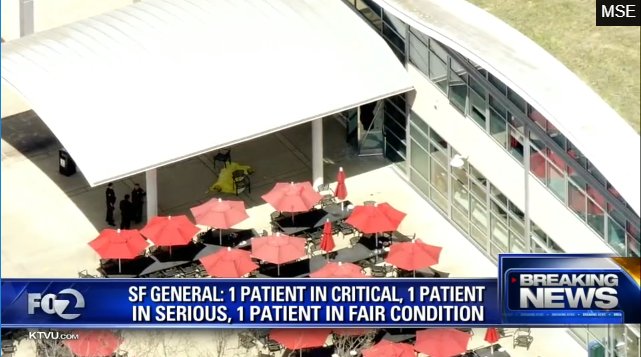 (2)
There's been a little bit of new info from the Police since yesterday's announcement of the shooter's ID, but not much. I will bring that to you shortly. First I want to say a few things about the case overall.
(3)
So far I've identified the following points at which the shooting MIGHT have been preventable IF people were both willing and able:
>Aghdam's deteriorating mental state could have been picked up on by family or others, and proper action taken. (A big if)
>cont'd
(4)
>If Aghdam's mental issues were apparent before she become the registered owner of the handgun AND authorities were willing & able to prevent lawful purchase.
Recent GOP led legislation improves the chances of this happening, as do other Trump admin law & policy changes.
(5)
>If MVPD had carried out due diligence when they located her at 1.40am asleep in her car on the day of the shooting.
Their current claim is that the father's info about risk was not specific enough. Dubious.
They didn't run a check to see if she was allowed to own a gun.
(6)
>If YouTube as an extremely high profile company, known to have caused political unrest, and employing 1,700 people at this site, had arranged adequate basic workplace security.
(7)
If Aghdam had been even slightly more proficient with her firearm, she could have killed at least a dozen people before Police arrived. If she'd had more ammo... well, there were dozens in the courtyard & hundreds beyond the glass door she shot out by accident.
(8)
It also would have been extremely easy for Aghdam, or anyone else, to bring a bomb or a rudimentary chemical weapon into the building, killing hundreds.
Youtube's utter lack of effective security measures is a disgrace. Staff who settle for it are foolish.
(9)
Because the shooting occurred so quickly, it's hard to say whether a proficient constitutional carrying person could have neutralized the attack before the 3 people were wounded. It's still the safest way to live, anywhere in the country.
(10)
So, in summary, yes there were warning signs that were missed (granted, not on the blatant level of the Parkland case) and yes this workplace was an extremely soft target.
The solutions are individual (don't work for careless employers) and societal (law/policy).
(12)
SBPD presser:
>On 4/2 Aghdam was reported missing from 3/31
>Early on 4/3 Aghdam was located by Mountain View PD & "removed from the state missing persons system."
(13)
>Police recovered from the scene of the shooting a Smith & Wesson 9mm semi-auto handgun registered to the suspect
>Suspect had visited a shooting range the day before
>She had parked her car behind a neighboring business
>She accessed the scene on via a parking garage.
(14)
>[Police earlier said they were called at 12.46pm, & arrived at 12.48]
>The building's fire alarm was activated at 12.48
>The critically injured victim was transported from the lobby to the hospital 12 minutes later at 1.04pm.
(15)
Questions from media:
>Asked about the father's claim risk info was given to MVPD. Responded that he had no info about that at this time.
>Asked if he thinks shooting was terrorist related. Repeated that they know she was upset with YouTube & they're still investigating.
(16)
>Asked about the many open campuses for high tech companies in the area and is that an issue for Police. Responded that Police support the hardening of targets in general but... that has to be balanced with other things. [He's right in that he can't force a company to do it]
(17)
>Asked if all the victims were employees. Responded "I don't know that."
He seemed surprised that he didn't know this. YT should have given Police that info already. My guess is YT didn't want to be available at this presser. Guilty conscience/ massaging the narrative.
(18)
>Asked if the incident took place solely in the courtyard, ie not also inside the building. Response: Yes.
[Eyewitness accounts & the location of the critically injured male suggest he was taken through the building to the lobby, which makes sense.]
(19)
>Despite the Chief already saying he would not disclose which of the local ranges had reported her visit, a reporter asks if it was the Jackson Arms. He declines to answer.
Identifying witnesses is a great way to disincentivize witnesses to come forward in future.
[20] In the hours since the press conference, SBPD officers were seen visiting this range. Now, they may have also visited all the ranges. But IMO they should not have gone there today in marked cars. I bet the range owner/mgr would still have called Police. That's what we do.
(21)
At the end of the questions, the Chief said there's unlikely to be new info to release from now on while the investigating takes its methodical course but he will announce any in due course.
IMO we don't need any further info from SBPD atm. MVPD is another story, though.
(22)
SBPD held a brief f/u presser about an hour later (link is upthread). Not a lot of useful info given but he does mention that MVPD has issued a press release. This is good, but IMO they're rather late to the party. Their account differs from the father's (unsurprisingly).
(23)
Chief: Evidence... suggests that she... was not super proficient
MSM: What evidence would suggest something like that
Chief: Just the [location of]... the casings... it didn't seem like she...
MSM: You mean they were scattered in some way
Chief: Yeah pretty much

🤦‍♀️
(24)
Hey ignorant leftist reporter: Casings are always scattered & none of us needed that info to know she had zero firearms knowledge, bc she had dozens of stationary targets, fired over 12 rounds & didn't kill anyone. Thank God!
(25)
>Asked how they know she visited a gun range. Response: After we released info to the public, we got calls about it.
IMO, this range operator was heroic, volunteering the info despite the anti-gun environment they live in, to try to get the case solved & save lives.
(25)
The SBPD facebook account has a 3rd press conference video today, just a very brief one with Craig Fair, local FBI Deputy Special Agent in Charge & Deputy Assistant Director.
facebook.com/23314623674559…
(26)
FBI agent Craig Fair explains why the FBI is involved & that they haven't found evidence of a terrorist link so far.
(27)
In the course of checking the FBI agent's job title, I found this Feb 2017 article he was quoted in. Absolutely horrifying that Democrats, CAIR & the ACLU have exposed the population of SF and the Bay Area to such heightened terrorism risk:
nbcbayarea.com/news/local/Vas…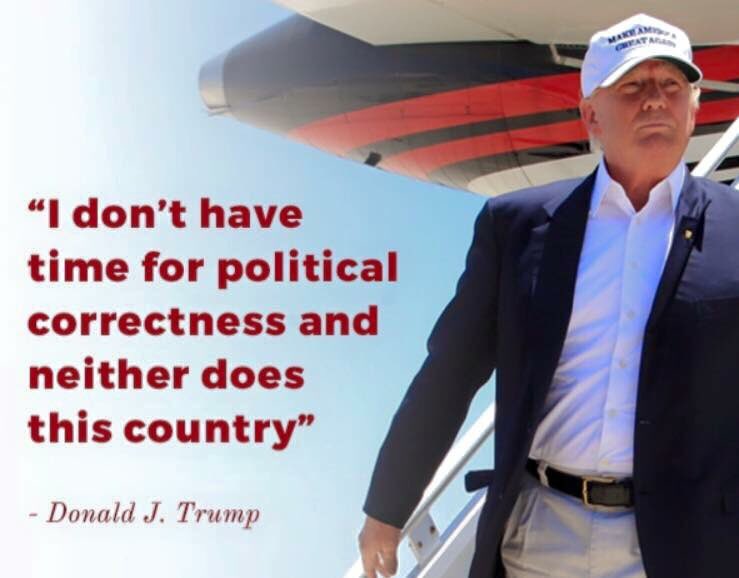 (28)
Today's MVPD press release denying that they did anything wrong when they located the suspect hours before the shooting. I'd like to hear the phone calls or read a transcript. The FBI will have. The father, the PD or both are lying.
mountainview.gov/news/displayne…
(30)
Update on the 3 people wounded in the YouTube shooting: As of 6.22pm 4/4/18, the 2 females had been released from hospital and the male had improved from a critical to a serious condition. Names have not been released, & I'm guessing they won't be.
sanfrancisco.cbslocal.com/2018/04/04/you…
(31)
I watched about 10 mins of this guy & don't recall hearing this. I'm guessing it was edited out. BTW, I found him to be a very credible witness & it sounded like he went above & beyond to help people, too. YT should hire him as a security adviser.